Ausmus: Tigers playing purposeful baseball
Detroit earns third straight series win with Sunday's victory over Indians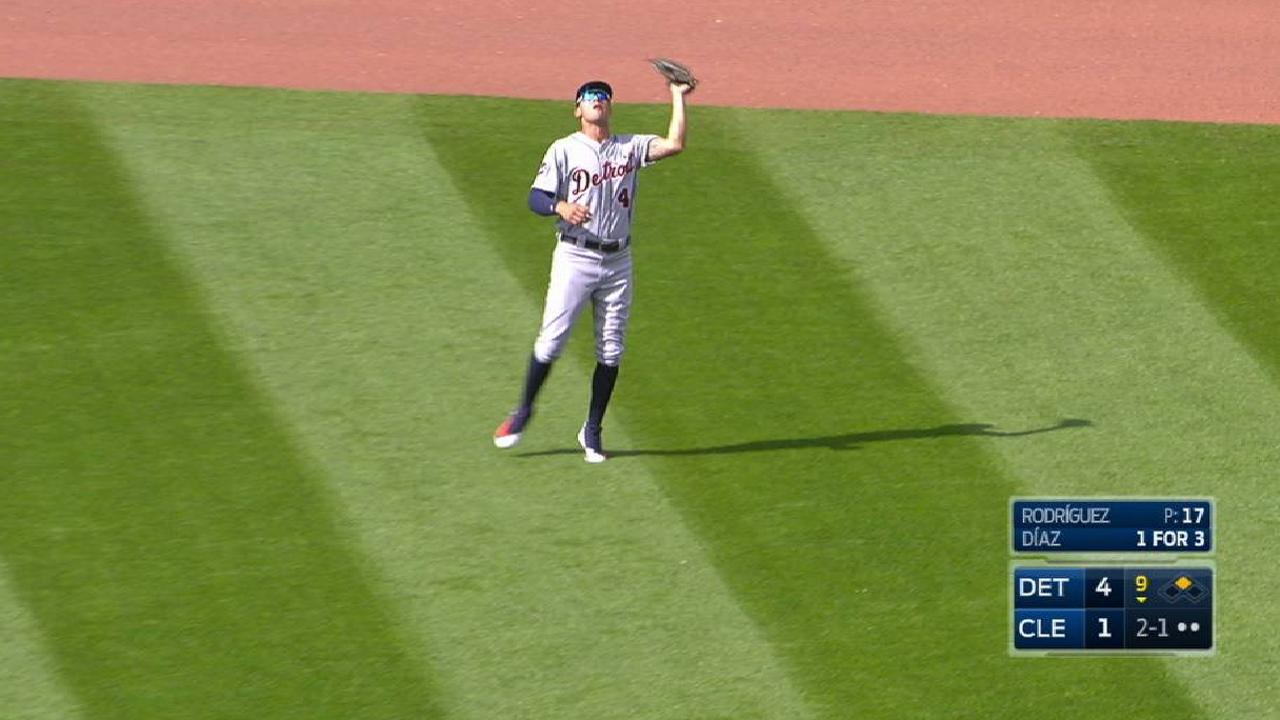 CLEVELAND -- No, the Tigers did not hold a champagne celebration in the visiting clubhouse at Progressive Field for their first series win here in two years. Nor did the city of Detroit schedule a parade back home.
At the same time, taking two out of three from the reigning American League champions, an Indians team that went 14-4 against them last year, didn't spark any grandiose talk of becoming the team to beat in the division. As the Tigers surveyed Sunday's 4-1 win and readied for an off-day before their three-city trip continues in Tampa, Fla., on Tuesday, they appreciated it for a series win that continues their hot start.
"I don't think it's so much that we're worried about the Indians specifically," reliever Alex Wilson said. "That's our third series win in a row. That's big for us. We're playing good baseball. As long as we keep winning series, we're going to have a great year."
If that sounds familiar, that comes from the manager.
"You want to win series," Brad Ausmus said. "They certainly did their share of beating the Tigers last year. It's good to win the first series [against Cleveland] this season, but there are a lot more games between these two teams."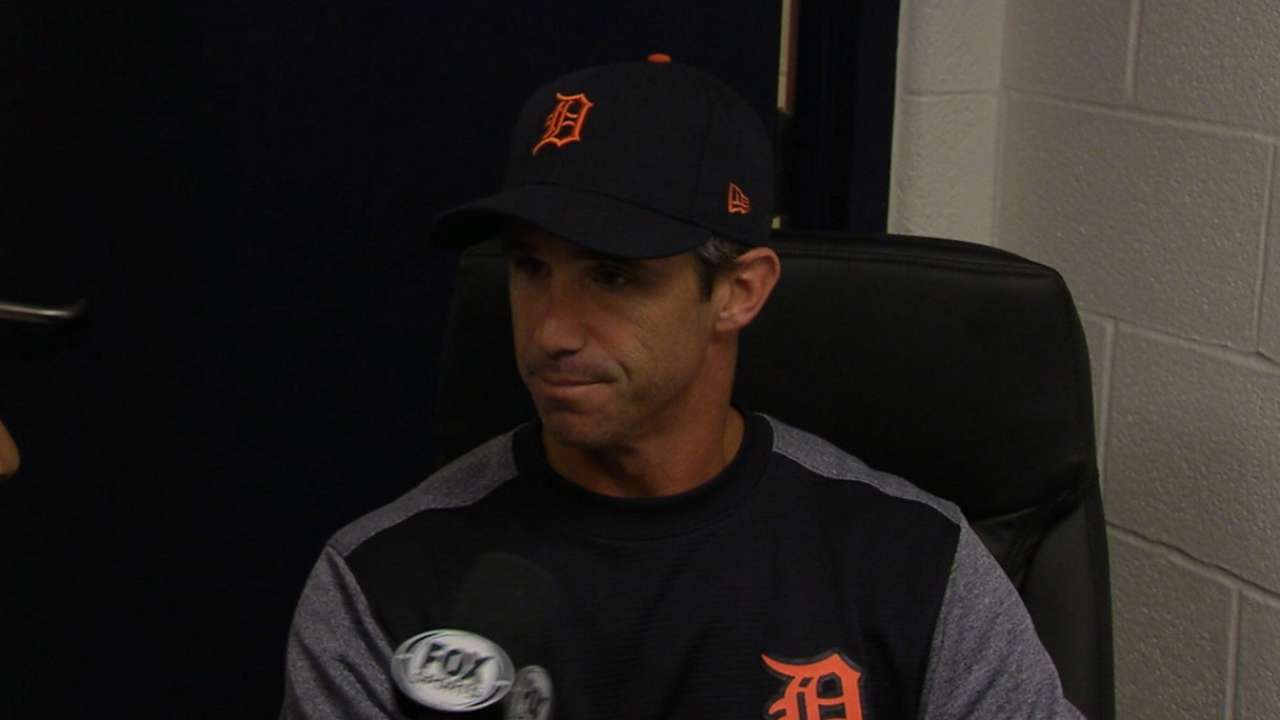 At 8-4, Detroit is tied for the most wins in the American League and has a three-game jump on the Indians in the division. But the Tigers don't figure the Indians will keep struggling like they did for most of the weekend.
"It's a new year," Ian Kinsler said. "That was last year. But at the same time, we know they're a really good team. We know that it goes through them, and we have to win as many games as possible against them."
The wins they picked up here didn't play out as expected. Instead of winning with Justin Verlander, they won in spite of him. Their ace was the one starter the Indians could hit, and they did enough of it to rekindle the discussion of Verlander tipping his pitches or signs being picked off.
The wins came behind Detroit's young lefties, Daniel Norris and Matthew Boyd, who continued Cleveland's struggles with southpaws by delivering 12 combined innings of one-run ball.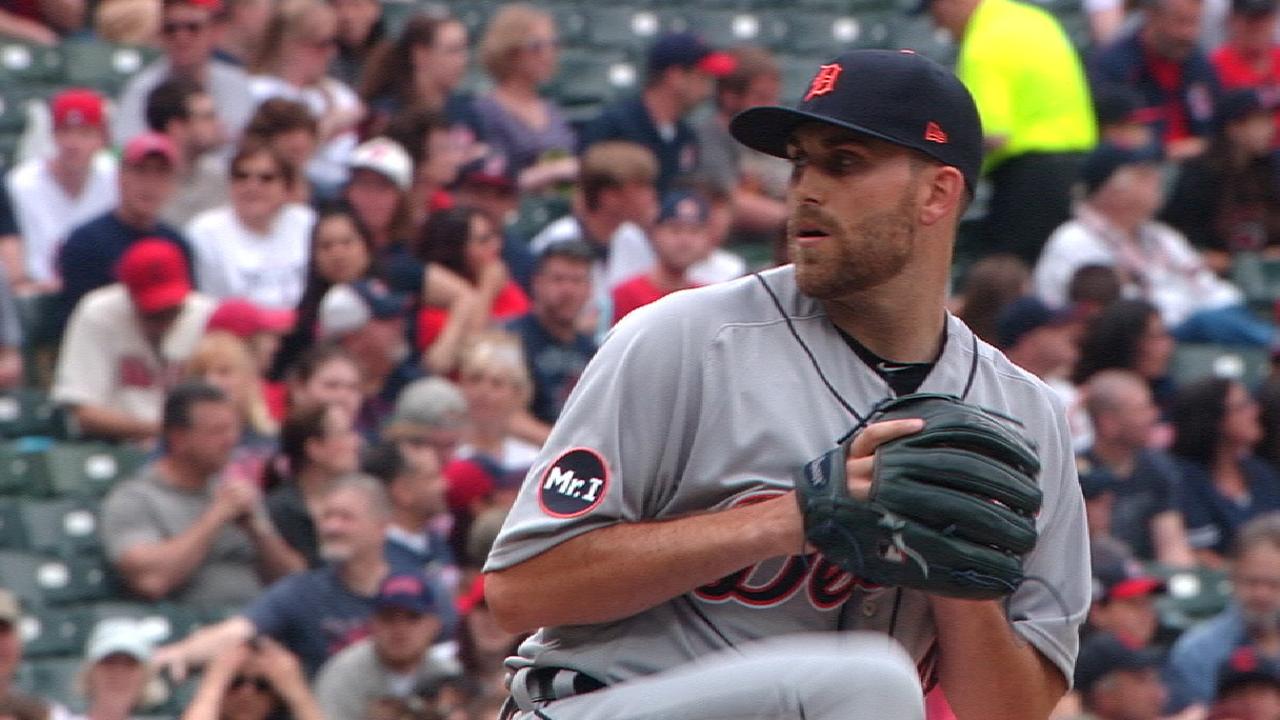 Detroit's offense finished with 14 runs on 20 hits in 18 innings against Cleveland starters Trevor Bauer, Corey Kluber and Carlos Carrasco. The Tigers went 8-for-25 with runners in scoring position for the series. Miguel Cabrera, previously off to a slow start, awakened with five hits and five RBIs in the series. Alex Avila homered twice and reached base safely seven times in eight plate appearances.
Meanwhile, what looked like a Tigers bullpen on the verge of meltdown Friday -- nearly blowing a six-run lead -- and Saturday -- nullifying a potential Tigers rally -- looked relatively smooth in Sunday's finale.
It wasn't an easy series, but they'll take it. Asked if it showed grit in the team, Ausmus paused.
"I don't know if it's grit. I'd call it a sense of purpose," he said. "From Spring Training, I said it's been more businesslike, more workmanlike, and it's carried into the season. Seems to be a little more tunnel vision."
Jason Beck has covered the Tigers for MLB.com since 2002. Read Beck's Blog, follow him on Twitter @beckjason and Facebook. This story was not subject to the approval of Major League Baseball or its clubs.