One-hitter brings back memories for Swarzak
White Sox reliever flirted with no-no while with Twins in 2011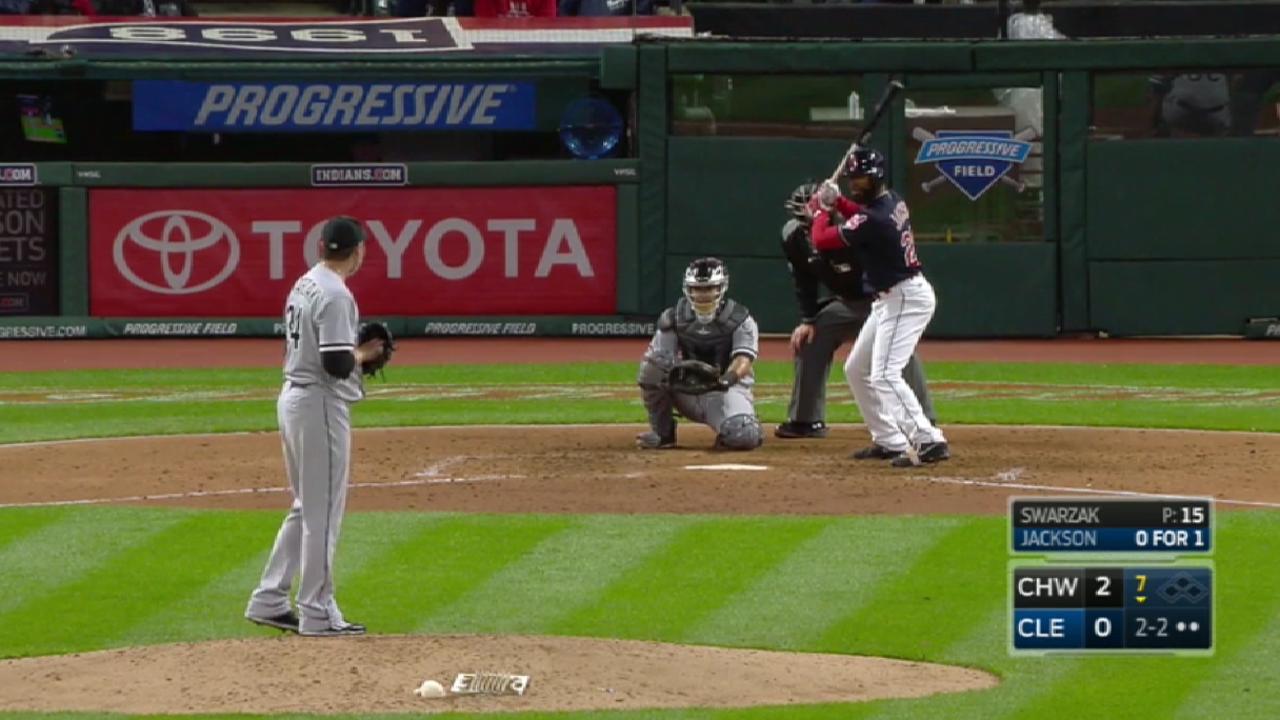 MINNEAPOLIS -- Shortly after the last out was recorded in Saturday's 6-0 loss to the Twins, the players in the White Sox clubhouse were surely ready to forget that game and move on. But forgive Sox reliever Anthony Swarzak if it brought back a few positive memories.
The White Sox managed just one hit off Minnesota starter Ervin Santana. The last time the Twins posted a one-hitter was on May 28, 2011 -- and Swarzak was Minnesota's starting pitcher.
At the time, Swarzak was 25 years old and shuffling between the Twins' bullpen and rotation in his second Major League season. The Angels were visiting Target Field, and Francisco Liriano was scheduled to start the second game of the series. But he came down with a sore shoulder, and Swarzak got the spot start.
"I was told that I was going to start that game at 10 o'clock the night before when I came in out of the bullpen," Swarzak recalled. "The game got over, I'm walking in and the pitching coach grabs me and says, 'You're starting tomorrow.' I said, 'All right, let's go.'"
Swarzak said he was supposed to be limited to 50-70 pitches, but he ended up throwing 105, in part because he hadn't given up a hit through seven innings.
"I had a no-hitter going -- I wasn't going to let them take me out," Swarzak said. "And they didn't really want to take me out either, at that point."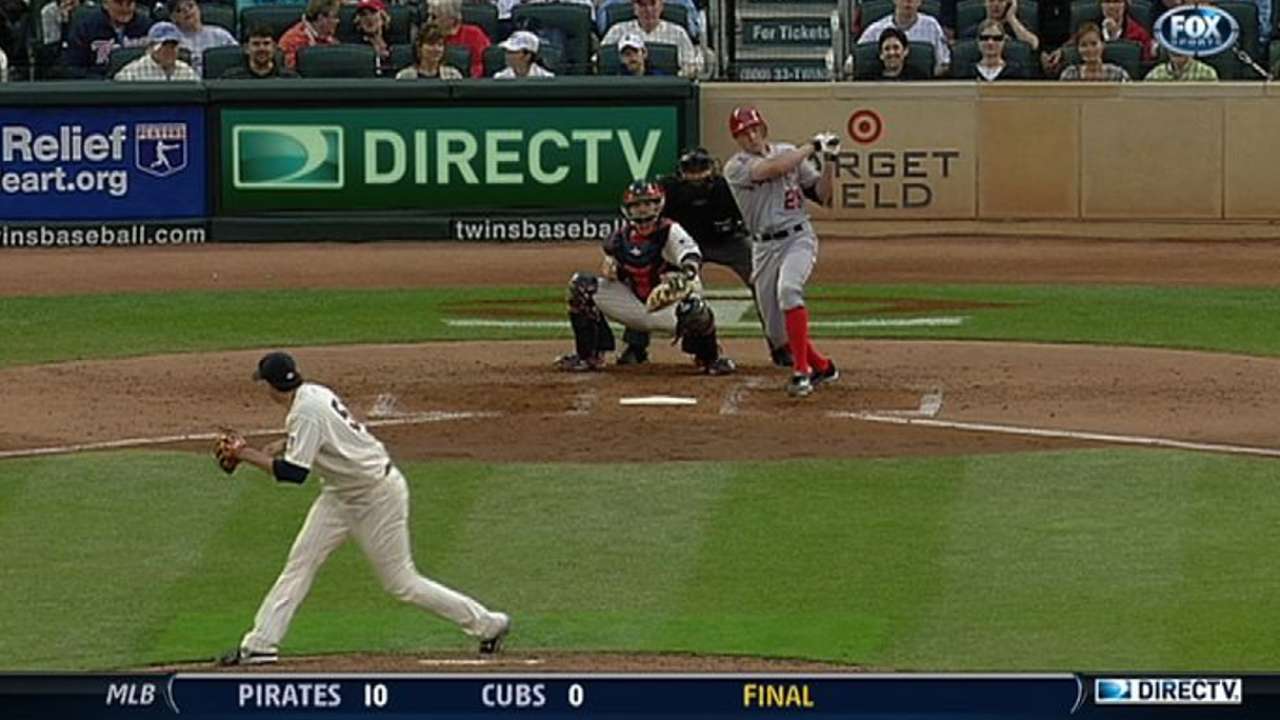 But Swarzak's teammates weren't faring well against Angels starter Jered Weaver. The game was still scoreless when Peter Bourjos doubled with one out in the eighth. Swarzak got the final two outs of the inning, but had to settle for a no-decision. Weaver threw nine scoreless innings, but the Twins scratched out a run in the 10th to win, 1-0.
Swarzak pitched five seasons with the Twins. He then spent 2015 in Cleveland and '16 with the Yankees, pitching exclusively in relief the past two years.
Swarzak signed with the White Sox in January, and he hasn't worried about his role with the club.
"They told me I'm going to be a pitcher for the Chicago White Sox," Swarzak said. "That's all I cared about. I've always been more comfortable in the bullpen, but I've also never shied away from the baseball. So if the organization comes to me and tells me they want me to start, I'll do whatever they think I should do."
Swarzak has made three appearances for the White Sox, pitching 3 2/3 scoreless innings. He earned the win with a scoreless inning in Thursday's 10-4 victory at Cleveland, then tossed another scoreless frame in Sunday's 3-1 win over the Twins.
"He's got experience under his belt -- it doesn't look like anything overwhelms him," White Sox manager Rick Renteria said. "He goes on the hill to try to give you outs, and he's done that for us."
Worth noting
• After Sunday's game, the White Sox announced they are returning outfielder Willy Garcia to Triple-A Charlotte with Melky Cabrera returning to the roster from paternity leave Monday. Garcia went 2-for-9 in two starts and collected his first Major League hit on Friday.
Patrick Donnelly is a contributor to MLB.com based in Minneapolis. This story was not subject to the approval of Major League Baseball or its clubs.