Whitley recalled to bolster Rays' bullpen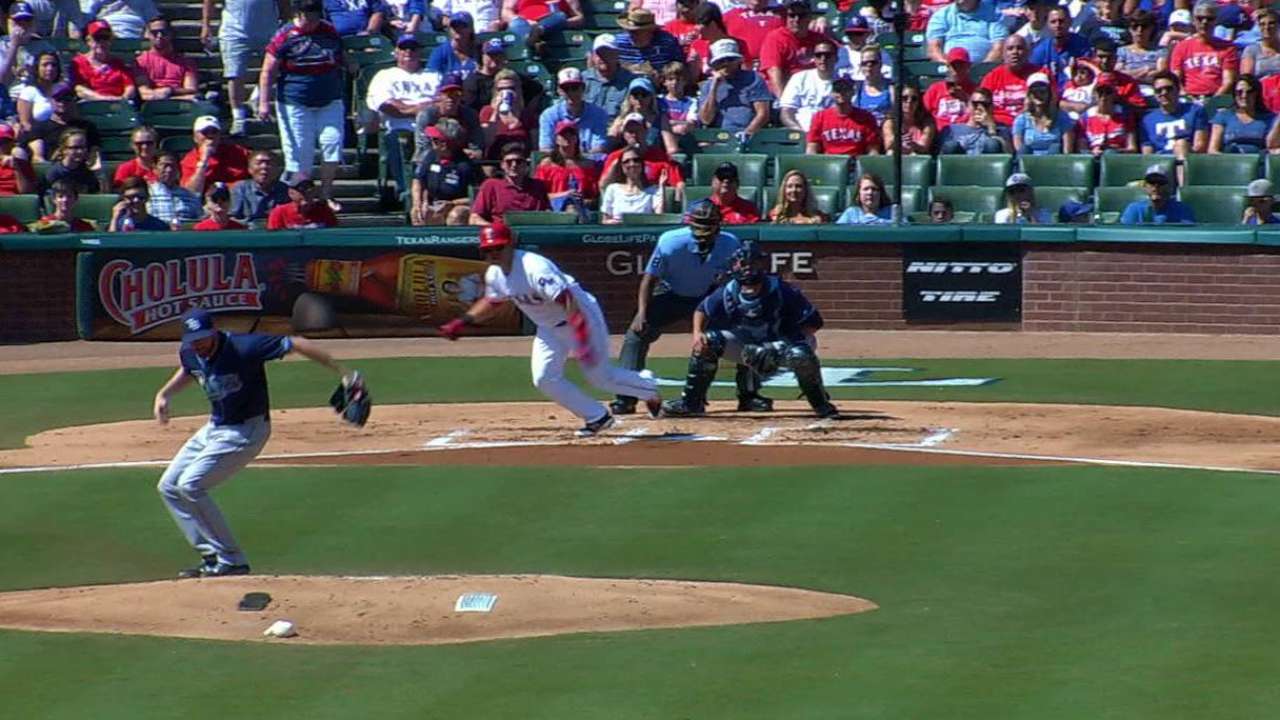 BOSTON --- Prior to his Saturday start in Triple-A Durham, Chase Whitley was sitting in the clubhouse watching Friends when he was told he was scratched.
Though he was interrupted in the midst of one of his favorite shows, he had an inkling why, and soon after began gathering his belongings to head north to Boston.
"Yesterday, about an hour before our game started down in Durham, they called me in and told me I was scratched," Whitley said. "From there I kind of knew what was going on. Shortly after, they said I was coming up, so I was on a flight this morning."
Recalled in the wake of Jake Odorizzi hitting the 10-day DL on Saturday with left hamstring tightness, Whitley was ready for his 6:30 a.m. ET flight on Sunday, and is ready to contribute to a Rays bullpen that has been taxed of late.
"I've always had the motto, just pitch when they tell me to pitch," Whiley said. "Nothing really surprises me, so I'll just go out there and perform whenever my name is called."
"We know Chase pretty well," manager Kevin Cash said. "It was a very difficult decision at the end of spring to option him. Part of the reason we did that was for the coverage that he's now going to provide for us. Today he'll come in and obviously provide some length in the bullpen."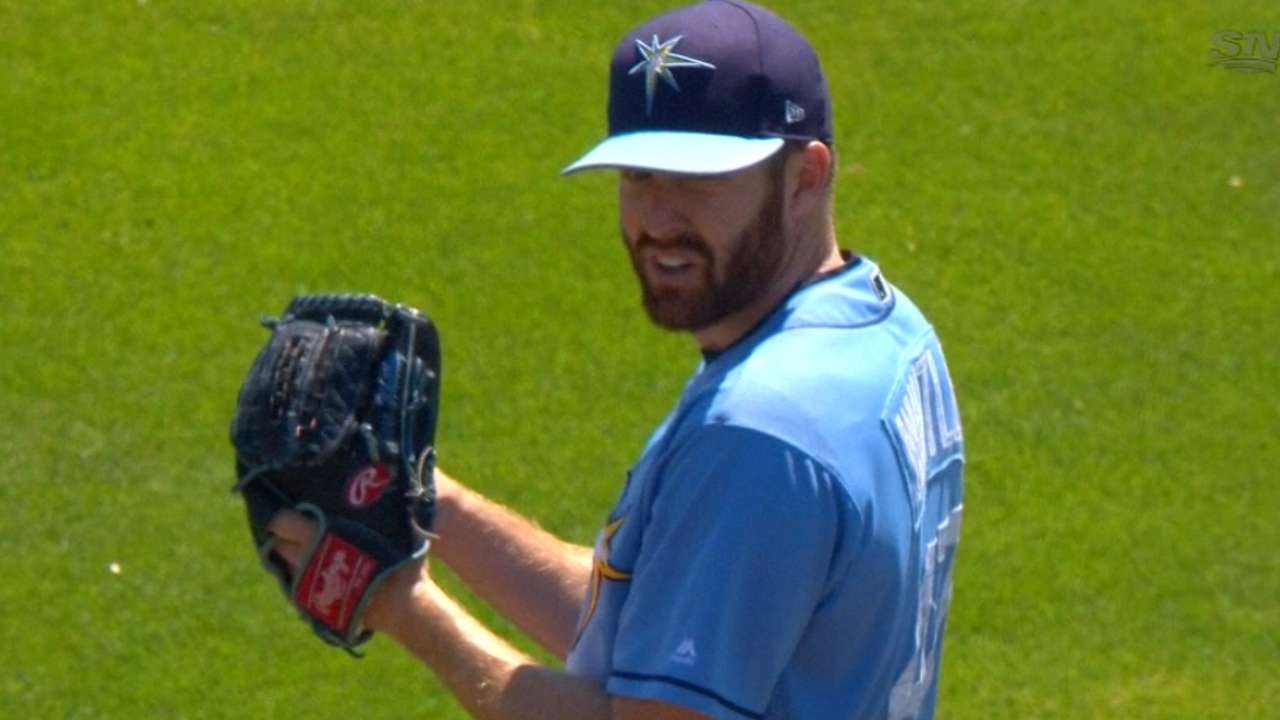 Whitley logged 14 1/3 innings in five late-season appearances for the Rays last year, earning three holds and posting a 2.51 ERA.
He has made only one appearance this season for the Bulls, a three-inning, pitch-count-regulated start in which he allowed one hit, a solo home run.
"That had been the first time I got on the mound in a while," Whitley said. "It was just, 'go three innings, get to the pitch limit.' That day was a good day. At this point, that's the only time I've pitched. I'm looking forward to getting back out there."
Whitley provides relief for the 'pen, but Cash was still in the process of figuring out who would fill Odorizzi's spot in the rotation for what is expected to be a two-start absence.
Cash said Erasmo Ramirez, who was strong in relief in Saturday's game against the Red Sox, is "one of the leading candidates," but his plan is to re-evaluate things after Sunday's game.
"After today's game, we'll revisit how we're going to follow up on our rotation going forward," Cash said. "Yesterday, obviously, that presented a challenge. But we're really, really happy with the way that the bullpen stepped up for us and gave us not just innings, but really good innings, and gave us every opportunity to push a run across, we just didn't.
"Other than that, there haven't been many challenges. I like the way the team's playing; love the energy that they bring to the park every day."
Craig Forde is a contributor to MLB.com based in Boston. This story was not subject to the approval of Major League Baseball or its clubs.