Reds leaning heavily on bullpen
Lorenzen, Iglesias, other relievers have pitched nearly half of Cincy's innings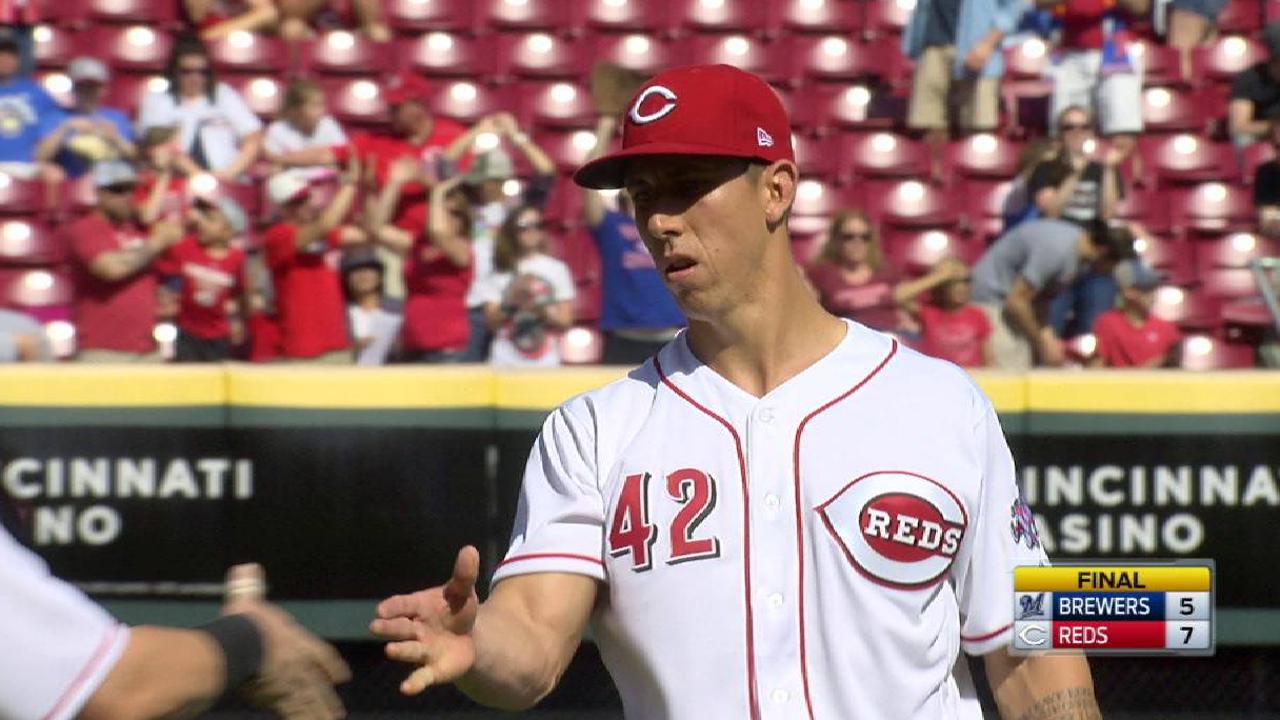 CINCINNATI -- Through the first couple of weeks in the 2017 season, Reds manager Bryan Price has used his bullpen creatively, and by necessity at times, heavily.
Last Monday in a third-inning bases loaded situation vs. the Pirates, Price pulled Brandon Finnegan and went right to Michael Lorenzen to escape the jam. Lorenzen successfully worked three perfect innings. In Saturday's 7-5 win over the Brewers, Raisel Iglesias was summoned in the fifth inning. Iglesias pitched two innings and was available for a third, if needed.
Entering Sunday, the rotation had provided 55 1/3 innings while the bullpen delivered 51 2/3 innings.
"We're not getting the distance or length from our starters," Price said. "The reason that Iglesias or Lorenzen can come in and throw two or three innings is because they've had the rest that went into it, and they'll have the rest coming out of that. Lorenzen doesn't throw three innings and he's back in the game the next day. Iggy threw two innings yesterday. He threw 19 pitches in two innings. He won't be available to throw three innings.
"Lorenzen and Iglesias are former starters -- they've been stretched out to do this. They're not going to pitch in 70 games and average two-plus innings per appearance. That's not going to happen."
On days Lorenzen or Iglesias aren't available, or are needed to work earlier in a game, Price isn't afraid to turn to Drew Storen, Blake Wood or Tony Cingrani to finish it.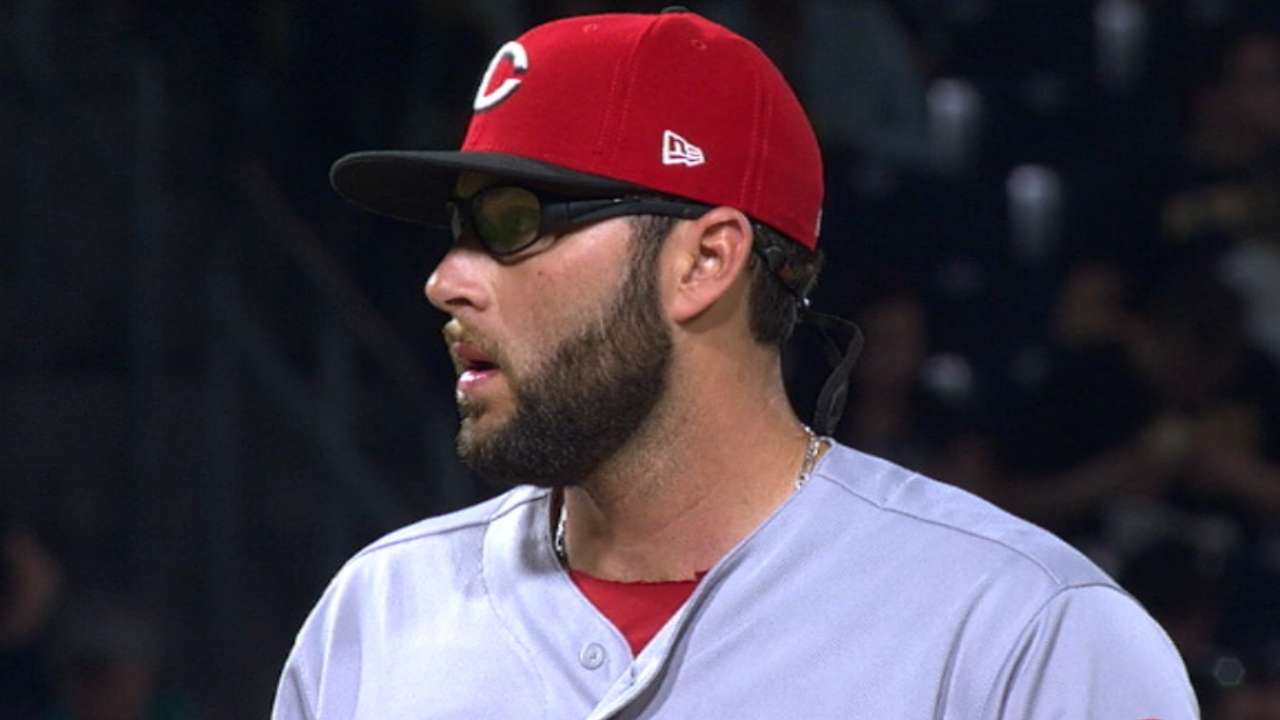 "I'm confident in them coming in, having opportunities to pitch in the eighth or ninth inning to close games out for us," Price said. "You can't do this if you don't have the depth. You can't do this with two primary relievers and everyone else is a journeyman long guy.
"That's how this works. It'll be constantly moving pieces as we talked about in Spring Training. Things certainly change if you have an injury or setbacks. Sometimes you have to rework it to be more traditional. It's been fun, it's been good."
Mark Sheldon has covered the Reds for MLB.com since 2006, and previously covered the Twins from 2001-05. Follow him on Twitter @m_sheldon and Facebook and listen to his podcast. This story was not subject to the approval of Major League Baseball or its clubs.