In sweep, Bucs show plenty of grit, character
Hurdle's club rallies in each game against defending champs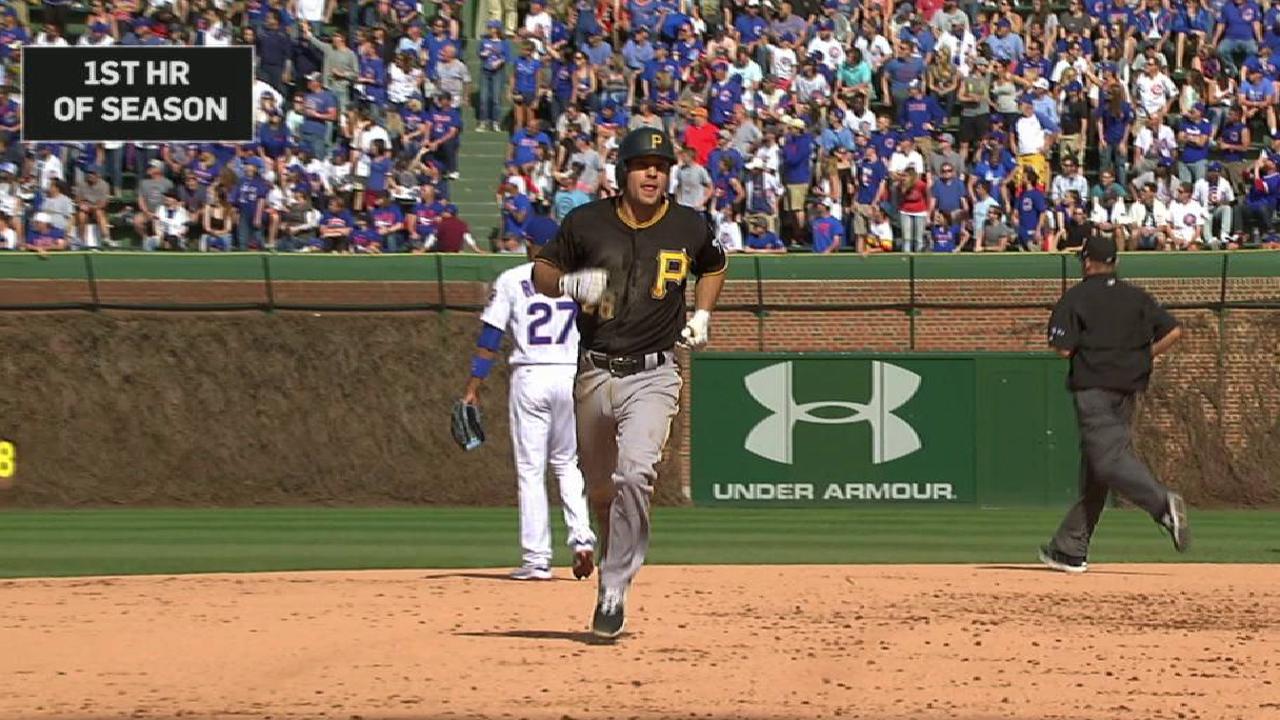 CHICAGO -- The past few days, Clint Hurdle has preached the importance of "acting as if." The Pirates put their manager's words into action this weekend.
They acted as if they hadn't just been badly outplayed and swept by the Reds at home. As if they weren't facing the defending World Series champions with Kyle Hendricks, Jake Arrieta and Jon Lester starting consecutively at rowdy Wrigley Field. As if they didn't win four games against the Cubs last season, only one of them at this ballpark, and lose 14.
The Bucs rallied late Sunday to beat the Cubs, 6-1, and complete a three-game sweep at Wrigley. It was Pittsburgh's first three-game sweep in the Friendly Confines since Sept. 5-7, 2014. The Pirates acted as if they had a chance to win every game, even when they were behind, and they did exactly that.
"We've had that mentality for a while. You just honor the game and go out and play it," Hurdle said. "Just because you lost doesn't mean you're not good. That's a growth of a ballclub, and I think these men … I really believe they're in a good spot.
"We're going to show up the next day and get after people. We showed the ability to do it here."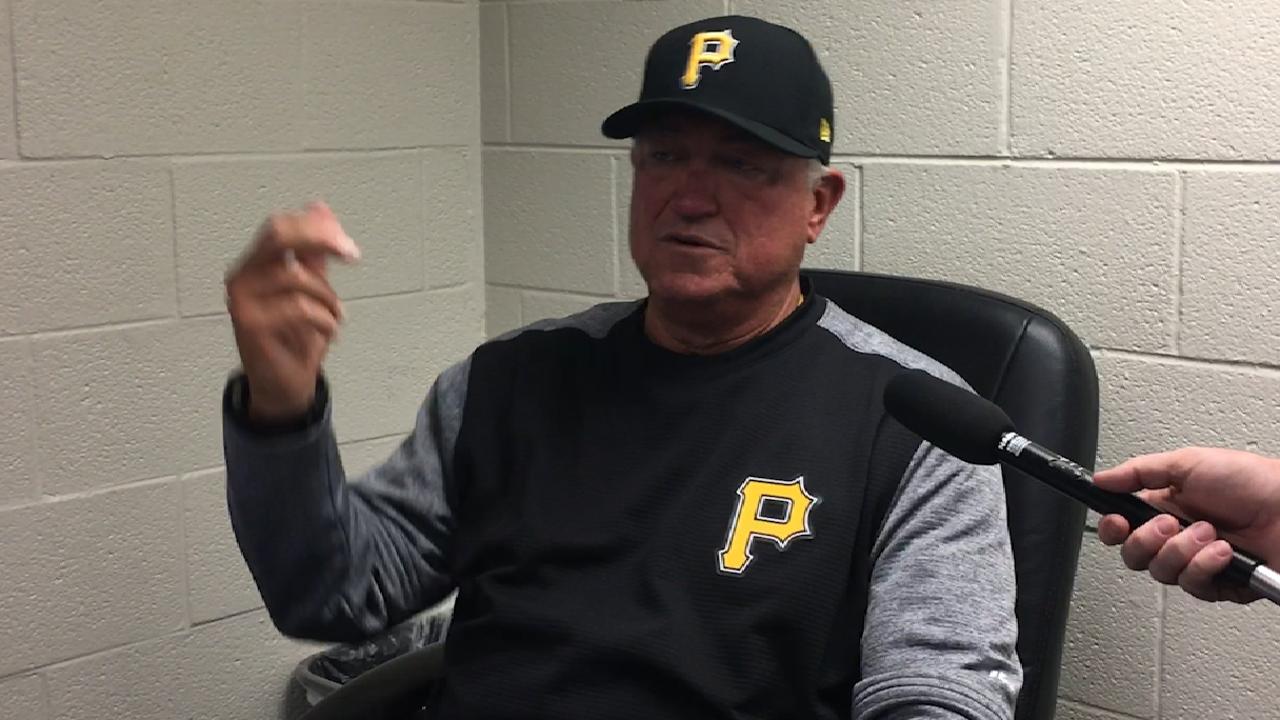 The Pirates have had an up-and-down start, perfectly reflected by their .500 record. They lost two games to the Red Sox at Fenway Park then swept the Braves at PNC Park. They were swept by the Reds, lost a makeup game in Boston that completed the season-opening sweep, then stormed into Chicago and swept the Cubs.
Swept, sweep, swept, sweep.
"It's crazy," shortstop Jordy Mercer said.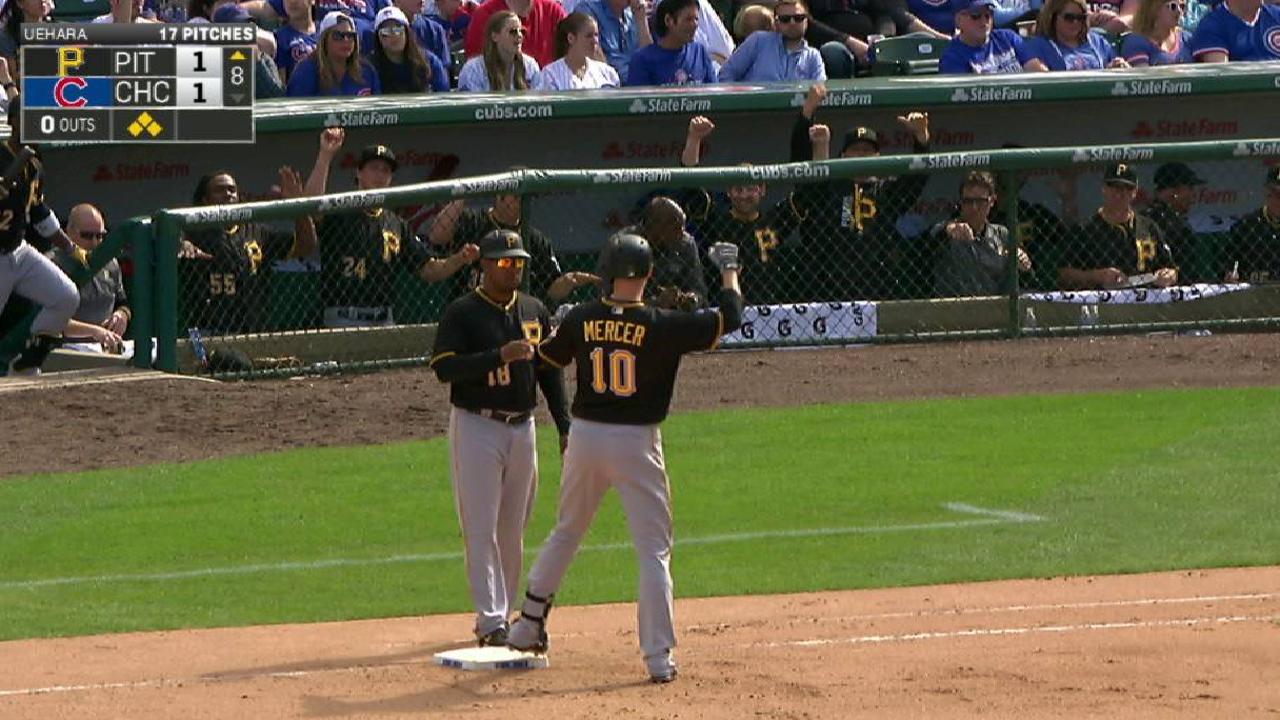 So was the Pirates' dramatic bounce back. After being outscored by the Reds, 22-5, they said it was necessary to move forward. Baseball requires a short memory, and their seven-day trip through Boston, Chicago and St. Louis would require a quick turnaround.
The Pirates rode a strong start from Gerrit Cole, much-needed timely hitting and late-inning high-wire acts to win the opener, 4-2, on Friday. They climbed out of a four-run hole Saturday and came back to win, 8-7, on a go-ahead three-run homer by Andrew McCutchen.
"In my opinion, [the Pirates] are probably the best competition in our division," Cubs right fielder Ben Zobrist said. "They proved it this series and played well as a group, and we didn't, so they took the series."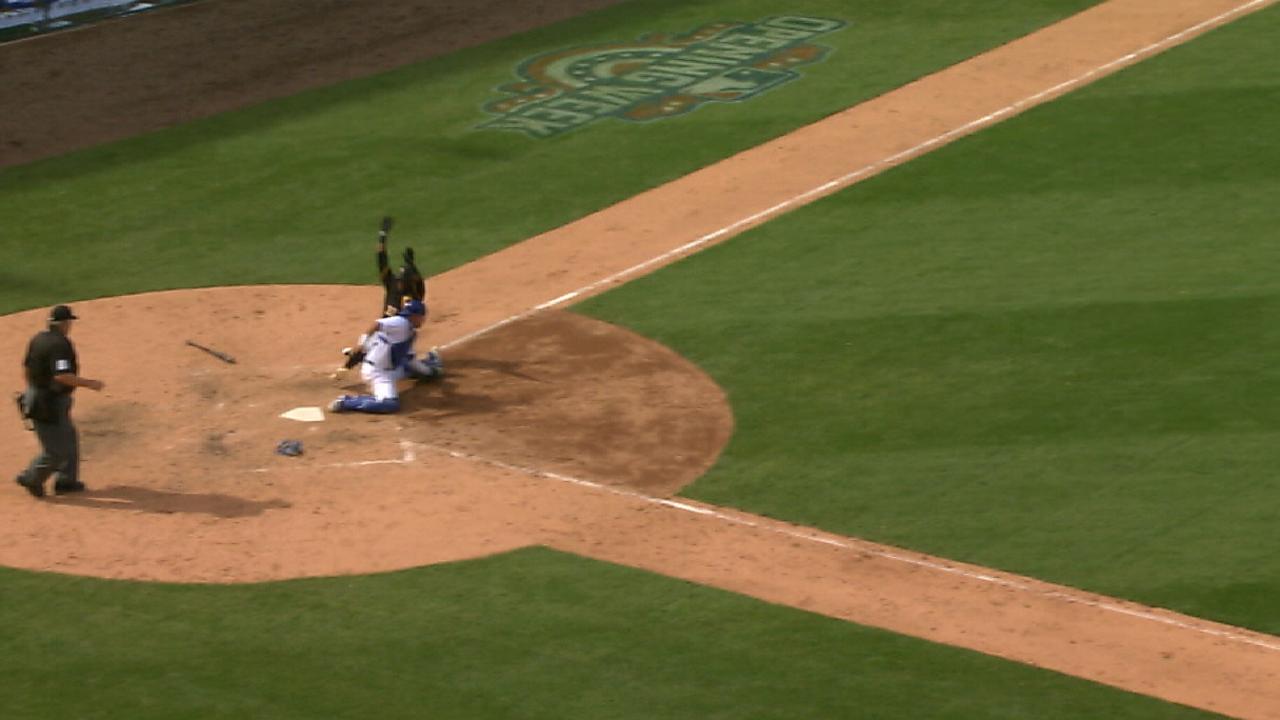 The Bucs engineered another late comeback Sunday, erasing the Cubs' one-run lead in the eighth before Adam Frazier's three-run shot in the ninth put the game away.
"We came in struggling, so we needed to turn it around," Frazier said. "It was big for us to get these three wins. It doesn't matter when they are in the season."
Conveniently, however, they came during the Pirates' first meeting with the reigning champs. Did they send a message?
"I don't know if it's a statement to anyone but ourselves," said Sunday's winning pitcher, Jameson Taillon, who threw seven innings without allowing an earned run in the series finale.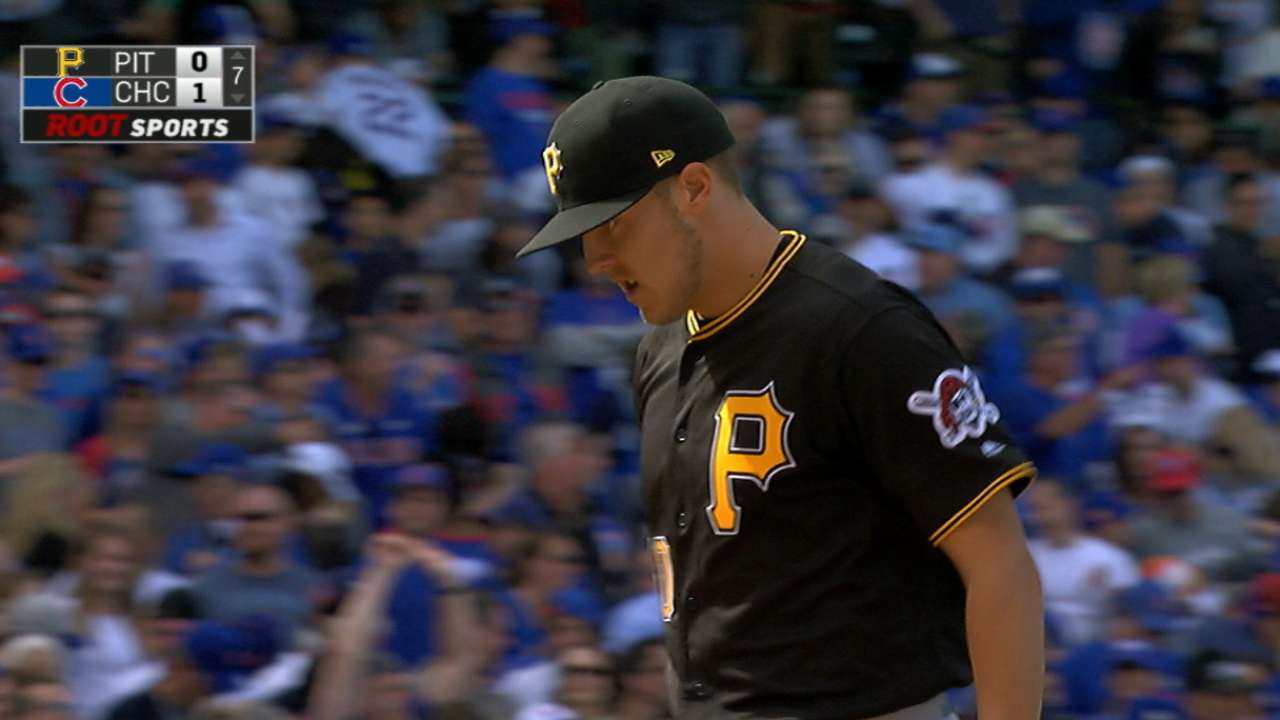 "We played some pretty bad baseball against the Reds," Taillon added. "We knew we were better than that. To be able to answer, come in here and beat a great team that we respect a great amount, that speaks a lot for the character of this club."
Adam Berry has covered the Pirates for MLB.com since 2015. Follow him on Twitter and Facebook, read his blog and listen to his podcast. This story was not subject to the approval of Major League Baseball or its clubs.