Stuck in late jam, Taillon says 'Let's dance'
Bucs righty gets Bryant, Rizzo to escape bases-loaded spot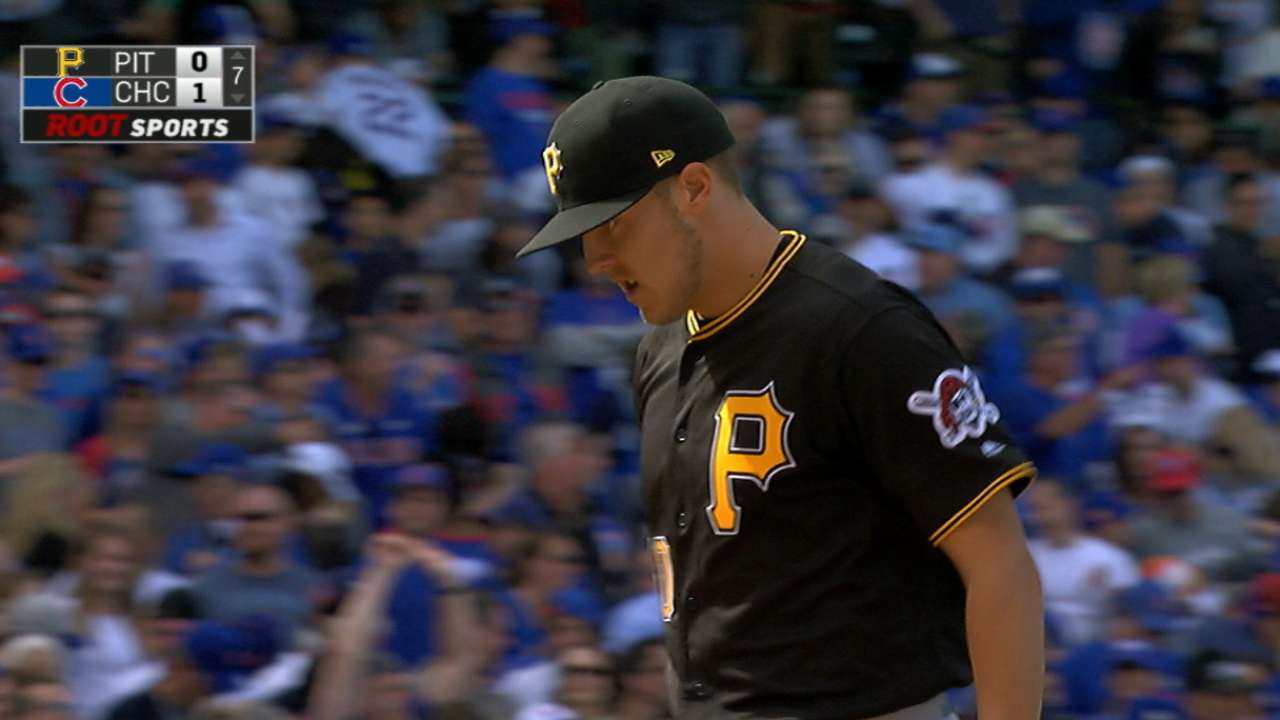 CHICAGO -- With Jameson Taillon and Jon Lester locked in a pitchers' duel all afternoon Sunday, the Cubs finally broke through in the seventh. They capitalized when Jordy Mercer bobbled a potential double-play ball, and pinch-hitter Tommy La Stella made the Pirates pay with an RBI double.
Determined to make the best of a bad situation, Taillon recorded one out then walked Kyle Schwarber to load the bases. Coming to the plate: reigning National League MVP Kris Bryant. Looming on deck: the man who finished fourth in last year's NL MVP voting, Anthony Rizzo.
"That was a fun inning. It got really loud," Taillon said. "I was kind of like, 'All right. Let's dance.'"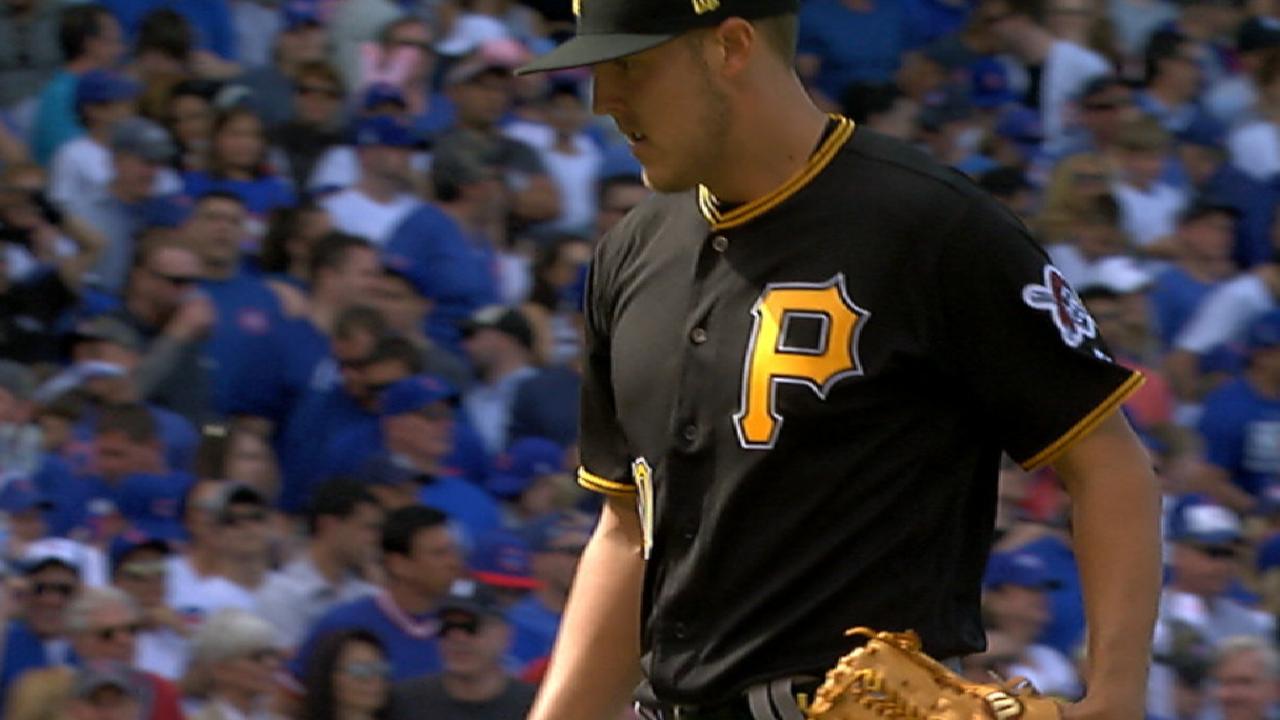 The 25-year-old has repeatedly displayed the poise of a more veteran pitcher, and he did it again in the seventh, defusing the jam and watching the Pirates come back to win, 6-1, at Wrigley Field. Taillon threw seven scoreless innings without allowing an earned run, striking out six and lowering his ERA to 0.90 after three starts.
"Just a fantastic effort," manager Clint Hurdle said.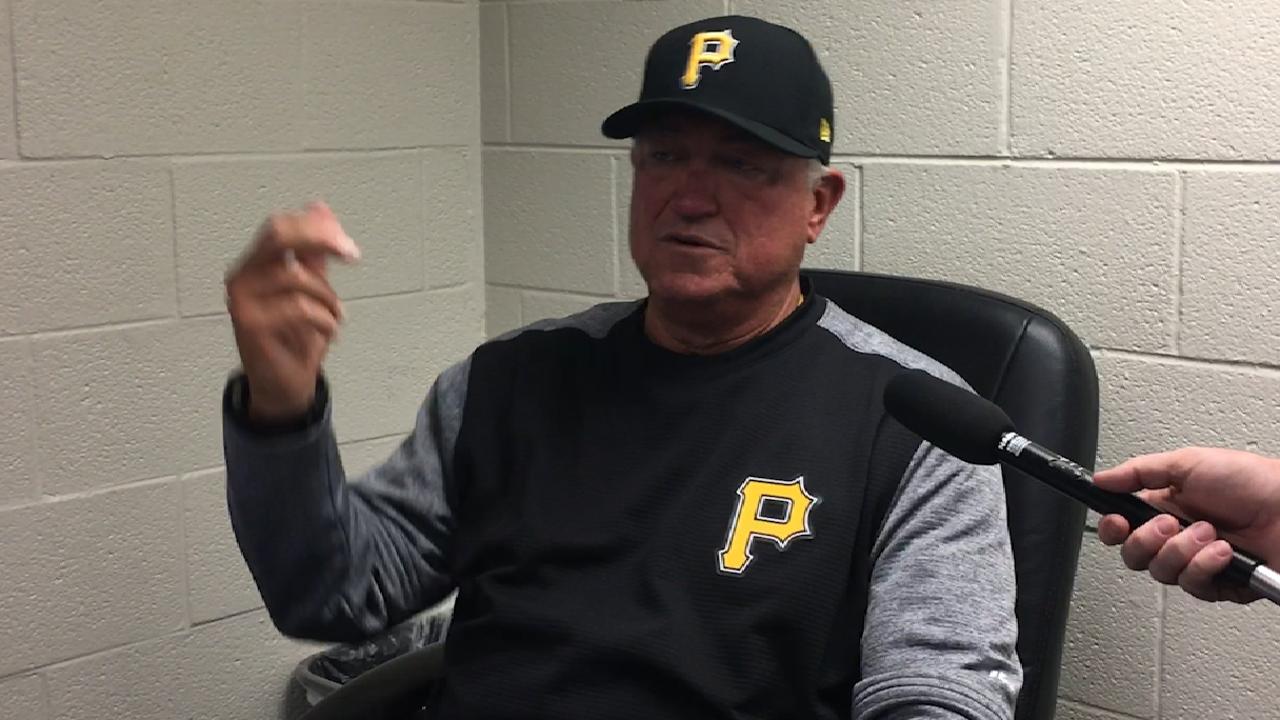 Taillon had made good pitches to Schwarber, and at least two in the strike zone were called balls. But he did not lose his composure. Twenty-one starts into his career, that level-headedness has emerged as one of Taillon's strengths. He pitches with emotion, as the Pirates like to say, but he does not pitch emotionally.
His second pitch to Bryant -- a 96.9-mph fastball -- resulted in a ground ball. Third baseman Josh Harrison fielded it quickly and fired to Francisco Cervelli for the force out at home. Two down, bases still loaded.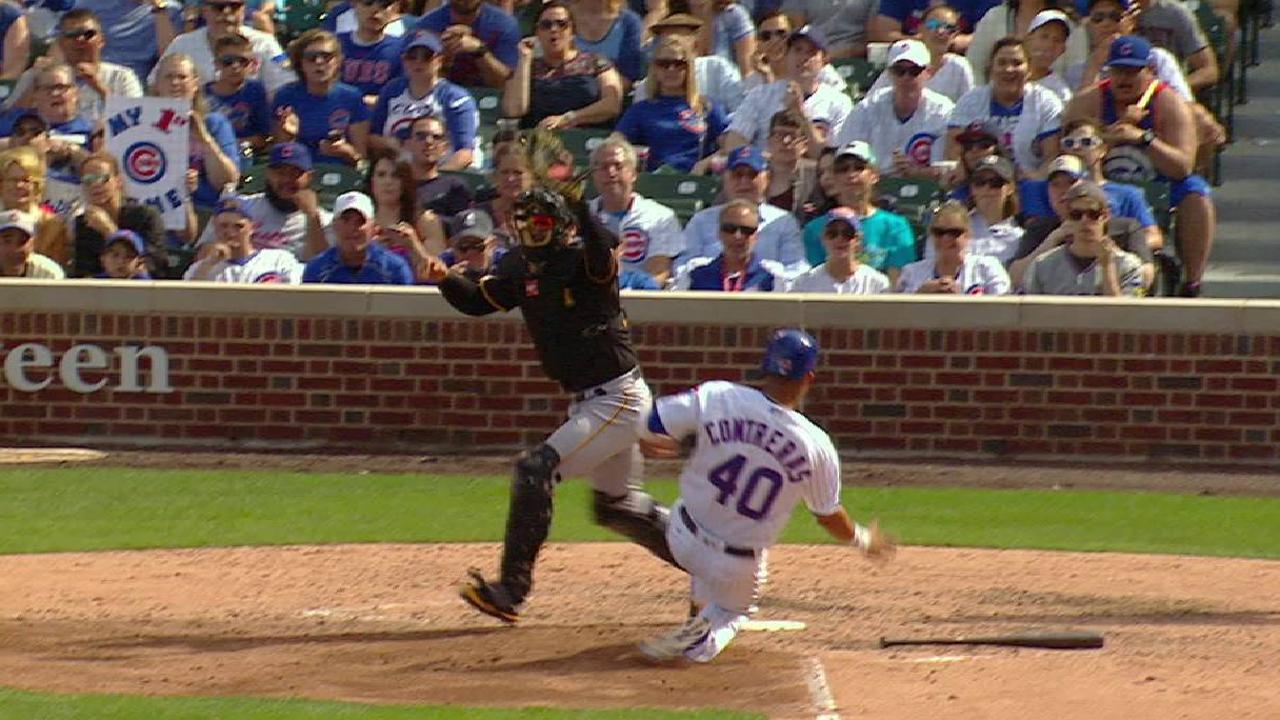 Rizzo worked a full count, and Taillon spun him a curveball. It wasn't his best curve of the day, but Rizzo popped it up to Mercer for the final out. The Pirates responded with an eighth-inning rally, giving Taillon his first win of the season.
"We knew he'd get in there, get the ball on the ground and we've got a chance," Mercer said. "It brought the momentum back on our side, and it carried over."
Afterward, Taillon described the inning as "fun." Nerve-racking for most, maybe, and certainly important. But fun?
"It was fun because I was making good pitches. In the moment, I was able to do what I wanted to do," he said. "It was fun putting my best on their best."
Adam Berry has covered the Pirates for MLB.com since 2015. Follow him on Twitter and Facebook, read his blog and listen to his podcast. This story was not subject to the approval of Major League Baseball or its clubs.