Glasnow to develop in Majors, not Minors
Bucs' top prospect turns rough start around; Hurdle: 'He has to earn it here'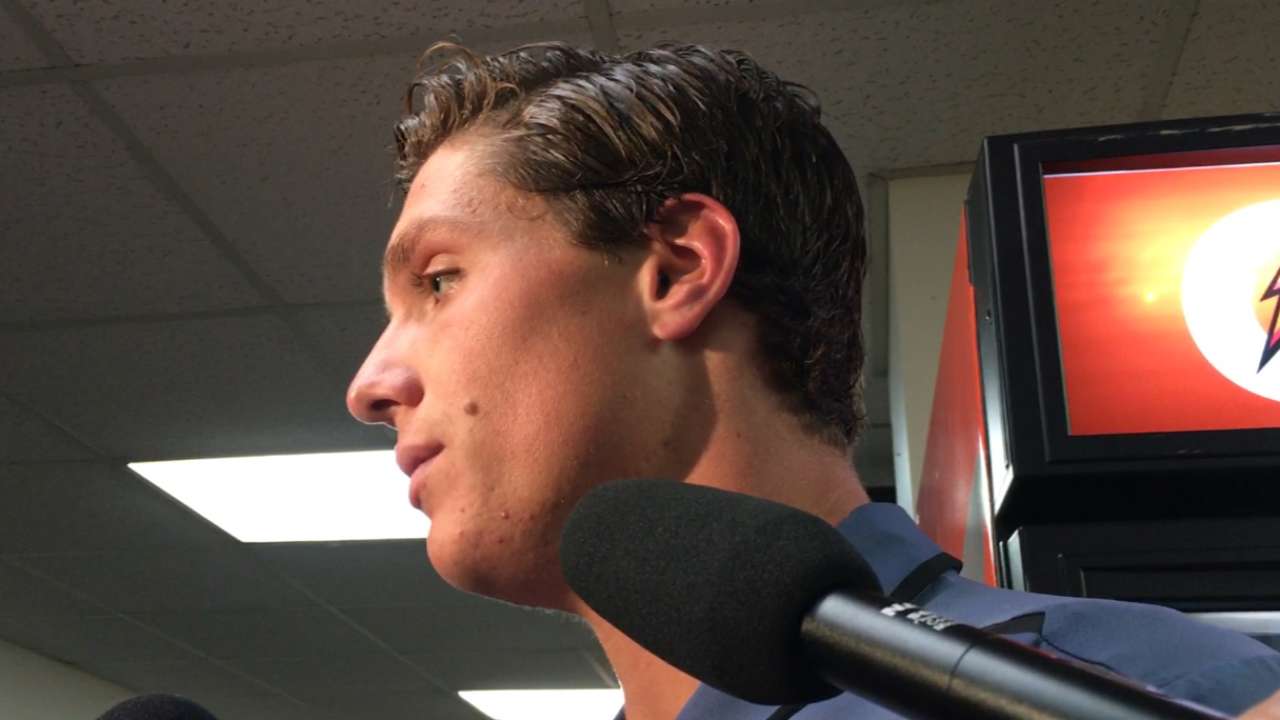 CHICAGO -- After a frustrating first inning Saturday at Wrigley Field, Tyler Glasnow walked off the mound and screamed. In his second start of the year, Glasnow found himself in a four-run hole. What was he thinking?
"Just, let's go," said Glasnow, rated the Pirates' No. 1 prospect by MLBPipeline.com. "Go out there, be athletic and do what I know I can do."
For the most part, that's what Glasnow did in his final four innings. The final line wasn't particularly pretty -- six runs (four earned) on six hits -- but the Pirates were mostly pleased with what they saw from him.
"I haven't really been myself, I guess I could say," Glasnow said. "It was good to get back on track. I was kind of just waking myself up, and it helped me out the rest of the start."
The Pirates will let Glasnow learn in their rotation as long as he continues to show improvement. They can't sustain many more repeats of his season debut, when he taxed the bullpen by recording only five outs. But the Bucs recognize Glasnow's incredible potential, and Saturday showed how his development can continue in the Majors.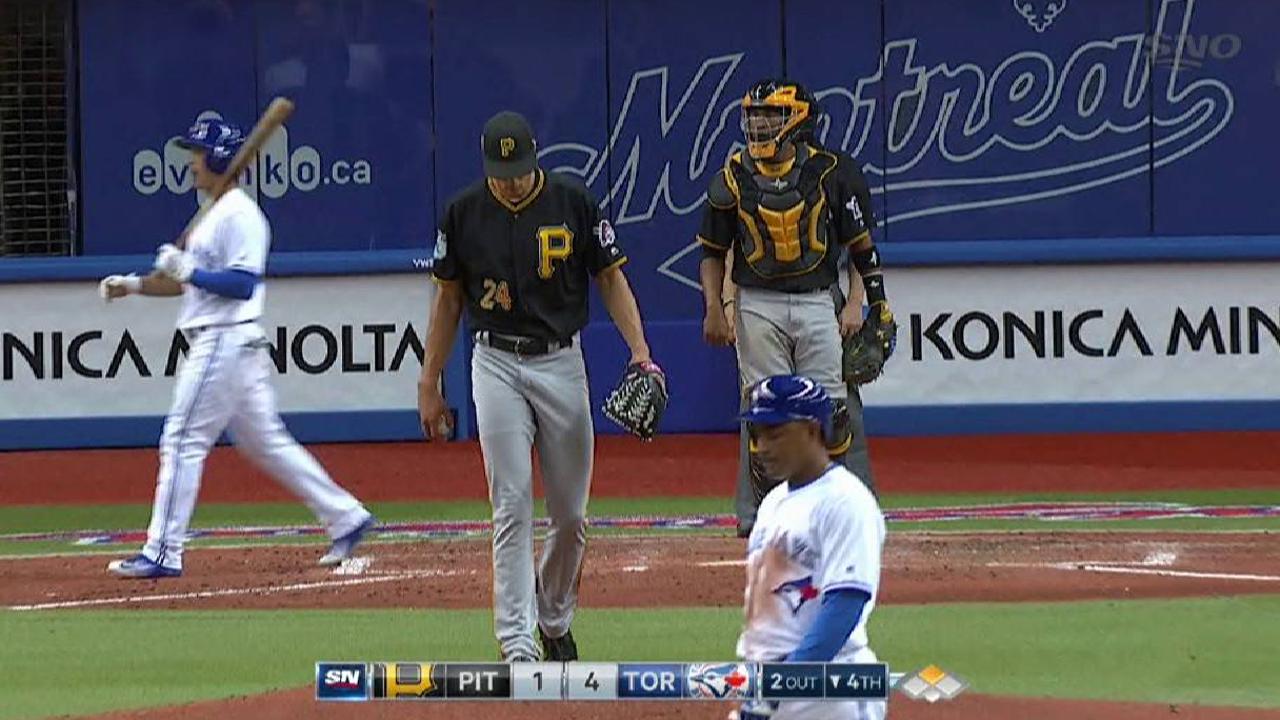 "He has to earn it here," manager Clint Hurdle said. "I'm a firm believer -- as I think everybody else is -- that the greatest opportunity for growth is for him to pitch at this level and meet the challenges of the game at this level and understand the consequences of not being able to do the things you need at this level, what it results in. You feel it a lot more here than you do at Triple-A."
The Cubs' four-run first inning was a mix of hard contact and a little bad luck as they hit for the cycle as a team. Kyle Schwarber hit a double off the end of his bat, then Kris Bryant crushed a homer off the scoreboard in left field. After that, Glasnow said, he went into "do-whatever's-necessary mode."
He may have gotten angry, too. Glasnow's fastball velocity ticked up to 95-96 mph in the next at-bat, and he struck out Anthony Rizzo on a changeup. Ben Zobrist reached on an error, Addison Russell crushed a triple and Jason Heyward singled before Glasnow finally got out of the inning.
"Different cat from that point on," Hurdle said.
Glasnow struck out two in a perfect second inning. He gave up two runs in the third, but one of those runners reached on a passed ball that crossed up catcher Francisco Cervelli. His fourth inning was perfect with two strikeouts. He loaded the bases in the fifth, but got out of it.
Behind the numbers, the Pirates saw a number of good signs. Glasnow struck out seven and walked two, and both free passes came in his final inning. He didn't allow a stolen base. Over his final four innings, he kept the ball on the ground. His changeup, a work in progress most of his career, looked more effective than ever.
"Look at the stuff. Look at the break and the tilt and the depth of the breaking ball. Look at the changeups he was able to throw. The strikes, aggressive in the zone," Hurdle said. "There were a lot of positive building blocks.
"The last four innings, that's a Major League pitcher out there. ... That's what he's got to hold on to and work with moving forward."
Adam Berry has covered the Pirates for MLB.com since 2015. Follow him on Twitter and Facebook, read his blog and listen to his podcast. This story was not subject to the approval of Major League Baseball or its clubs.