Rangers, Mariners honor Jackie's impact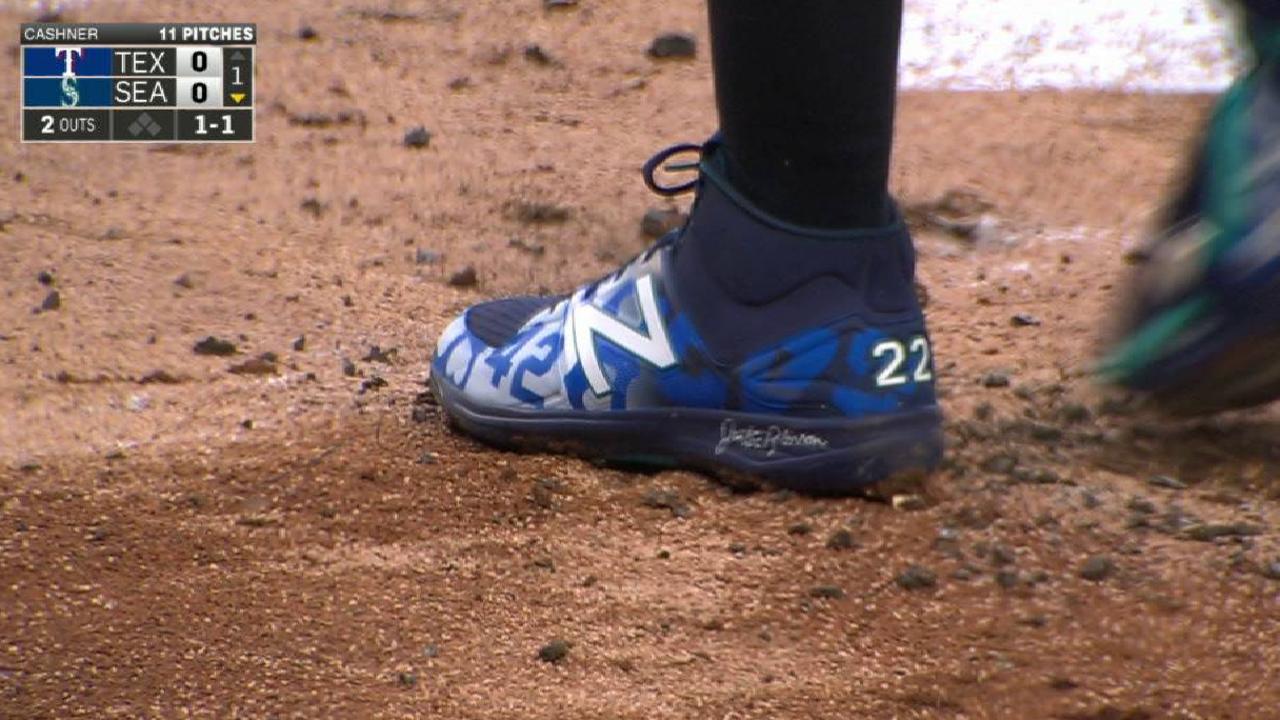 SEATTLE -- Seattle has always had a special connection to Jackie Robinson Day, and that sentiment was felt and acknowledged on Saturday on the 70th anniversary of Robinson's historic breaking of the color barrier in baseball.
It was Ken Griffey Jr. of the Seattle Mariners who originally came up with the idea of wearing Robinson's No. 42 on his uniform on April 15 in 1997, and it was Griffey who helped inspire then-Commissioner Bud Selig to institute the league-wide wearing of Robinson's number on this day starting 10 years ago.
The Mariners hosted the Rangers for Jackie Day in Safeco Field on Saturday night, and players and managers from both teams said they were thrilled to participate in what has become one of baseball's most cherished annual events.
"It means a lot to me," Mariners outfielder Jarrod Dyson said. "It's a big part of why I'm here. He had to deal with a lot in his career, on and off the field, and it took a powerful man to continue on to his dream the way he did.
"He's the reason why a lot of African-Americans are playing this game of baseball and the reason why we represent that special No. 42 on this day."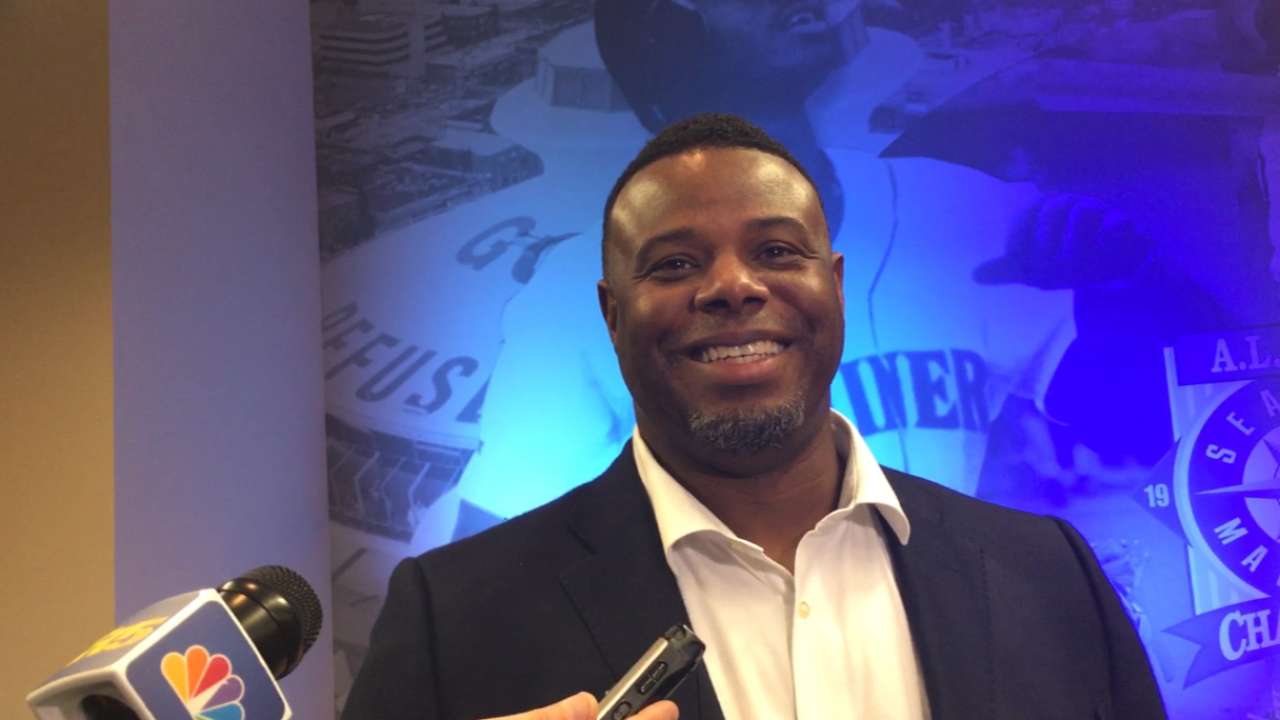 Mariners manager Scott Servais recalled growing up in rural Wisconsin and embarking on a journey of incredible diversity once he signed a professional contract to play baseball.
"It really hit me, the impact," Servais said. "Now you get an understanding of how diverse the game has become, certainly with Latin players, African-American players, and players from everywhere. That's probably when it first hit me."
Rangers slugger Mike Napoli looked in awe at the rows of Texas road-gray uniforms lined up in the lockers in the Safeco visiting clubhouse prior to Saturday's game, with nothing but the No. 42 on the back.
Today is one of my favorite days of the season. Thank you #42. Because of you I am able to do what I love every day. #JackieRobinsonDay pic.twitter.com/ht7uwviaXx

- Robinson Cano (@RobinsonCano) April 15, 2017
He said it's a day he cherishes.
"It's something great that we do in our game," Napoli said. "We're all so fortunate to be able to play this game, but to also to know the history of who Jackie Robinson was and what he did for baseball and America. To be able to wear the No. 42 is definitely an honor and something special to everyone in this clubhouse."
Rangers manager Jeff Banister was already wearing a warmup T-shirt with "Equality" printed on the front and "42" on the back. He said he looked forward to donning the commemorative uniform, as he does each year.
"I'm extremely fortunate to get to put it on," Banister said. "I think it's an honor to get to put it on, but also just the ability to have a stance to make a communal statement, if you will.
"Not just in baseball but in our culture, this walk of life, to acknowledge. I hate to say bring awareness … because shame on us if we're not aware."
Doug Miller is a reporter for MLB.com. Follow him on Twitter @DougMillerMLB. This story was not subject to the approval of Major League Baseball or its clubs.