X-rays negative on Correa after hit-by-pitch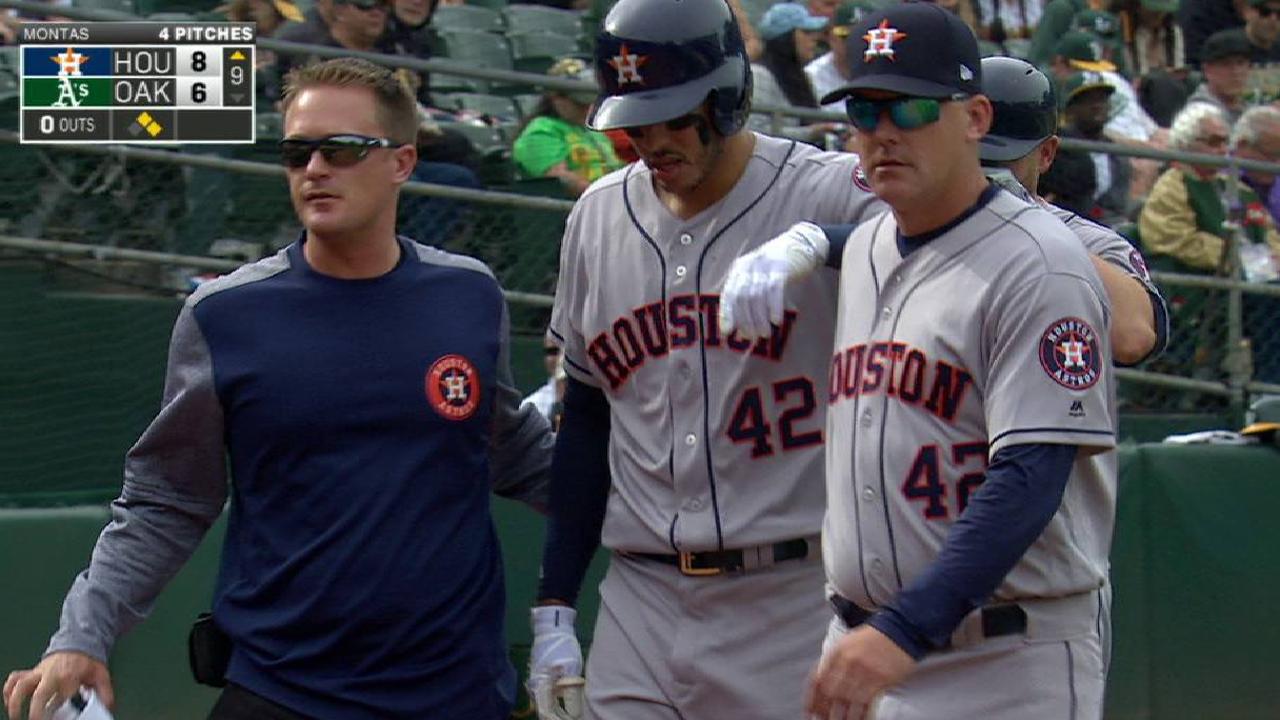 OAKLAND -- The Astros breathed a sigh of relief Saturday after finding out shortstop Carlos Correa suffered only a contusion to his right hand when he was hit by a pitch in the ninth inning their 10-6 win over the A's at Oakland Coliseum. X-rays were negative.
Correa was struck on the hand by a 96 mph fastball thrown by reliever Frankie Montas and had to be removed from the game, even though the Astros were out of position players. The injury is considered day to day.
"Good news, obviously," Correa said. "I thought it was going to be a lot worse. Obviously, it was a hard-throwing guy and it was a fastball inside. He didn't give me a chance to get out of the way and I got hit in the hand. Thank God no fracture."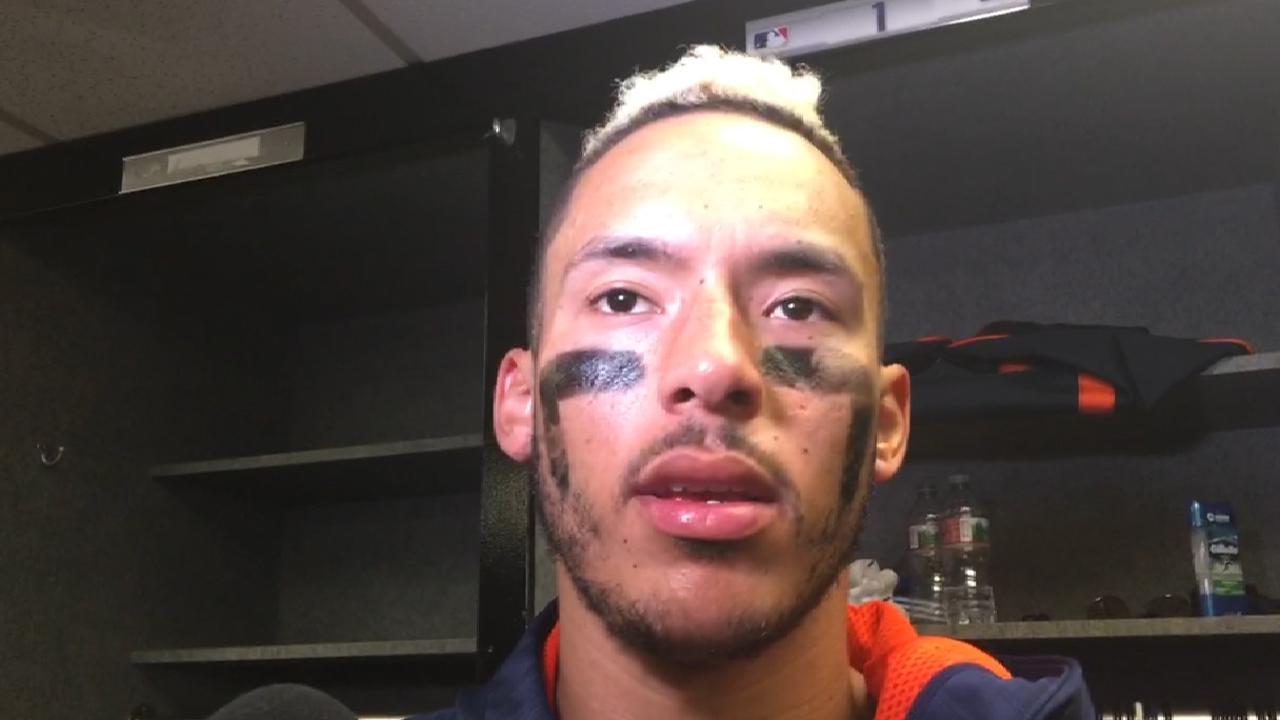 Correa went 0-for-3 with a walk and two strikeouts against the A's, dropping his average to .234. If he has to miss any time, Marwin Gonzalez can play shortstop, or he can play third base with Alex Bregman sliding over to shortstop.
"Hopefully, it doesn't have to be more than one day," said Correa, who had the hand wrapped after the game. "We will see how it heals, and obviously I will be doing my best to be able to go back out there as soon as I can."
Correa said he thought the worst when he was initially hit.
"After I started cooling down, I started getting better," he said. "I was hopeful. The X-rays were negative. Thank God."
Losing Correa put Astros manager A.J. Hinch in a bind. He had already used his three bench players, meaning starting pitcher Mike Fiers had to run for Correa at first. When the A's batted in the bottom of the ninth, outfielder Josh Reddick moved to first base -- a position he had never played in the pros -- Gonzalez moved to third from first and Bregman moved to shortstop from third.
"It's not very comfortable," Hinch said. "There were some quick questions to some of the outfielders on who's played first. I almost emptied the whole bench in the sixth inning. Those are exactly the reasons why it's dangerous to start doing everything so early. Reddick told me he played first base in little league."
Reddick, who used Gonzalez's first base mitt, said it was the first time he played first since he was 19 in a college summer league.
"It's something you have to do," Reddick said. "When a guy like that goes down and you're the only option left, you've got to go out there and volunteer, so I was very happy to go out there and do what needed to be done."
Brian McTaggart has covered the Astros since 2004, and for MLB.com since 2009. Follow @brianmctaggart on Twitter and listen to his podcast. This story was not subject to the approval of Major League Baseball or its clubs.