Quintana battles back after rough 1st inning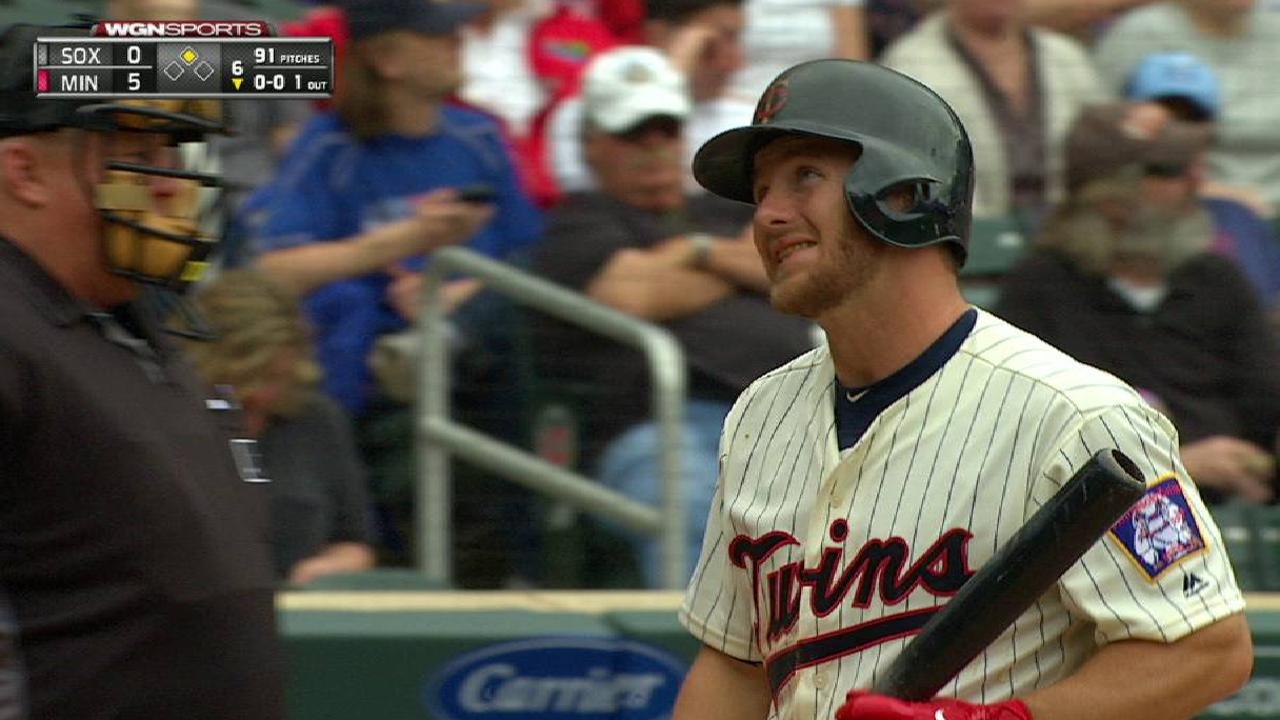 MINNEAPOLIS -- Saturday's game didn't start out the way any of the White Sox hoped it would, especially Jose Quintana. But sift through the ashes of Chicago's 6-0 loss to the Twins, and you can find at least a glimmer of hope in the way Quintana responded to a rocky first inning.
The Twins jumped on the Chicago lefty for five runs in the first inning. The first four batters had hits. It was 3-0 before Quintana recorded an out. And by the time he retired Joe Mauer on a check-swing comebacker, Quintana had faced 11 batters and thrown 39 pitches.
That proved to be more than enough for Twins starter Ervin Santana, who tossed a dazzling one-hit shutout. But Quintana went back out for the second inning and found whatever had been missing. He scattered three hits and three walks over the next 4 2/3 innings, pitching into the sixth on a day when the bullpen was active in the first inning.
"[Quintana] left some pitches early in the first inning that were hittable pitches," White Sox manager Rick Renteria said. "But once he got through the first, everything settled in. He started hitting his spots, did what he needed to do, mixing in his secondary pitches better.
"All in all, he gave us a chance. We have nine innings. They scored five, I get it, but we had nine innings left of baseball to try to come back and chip away, and Santana was on the other end of that, trying to keep us from doing that, obviously."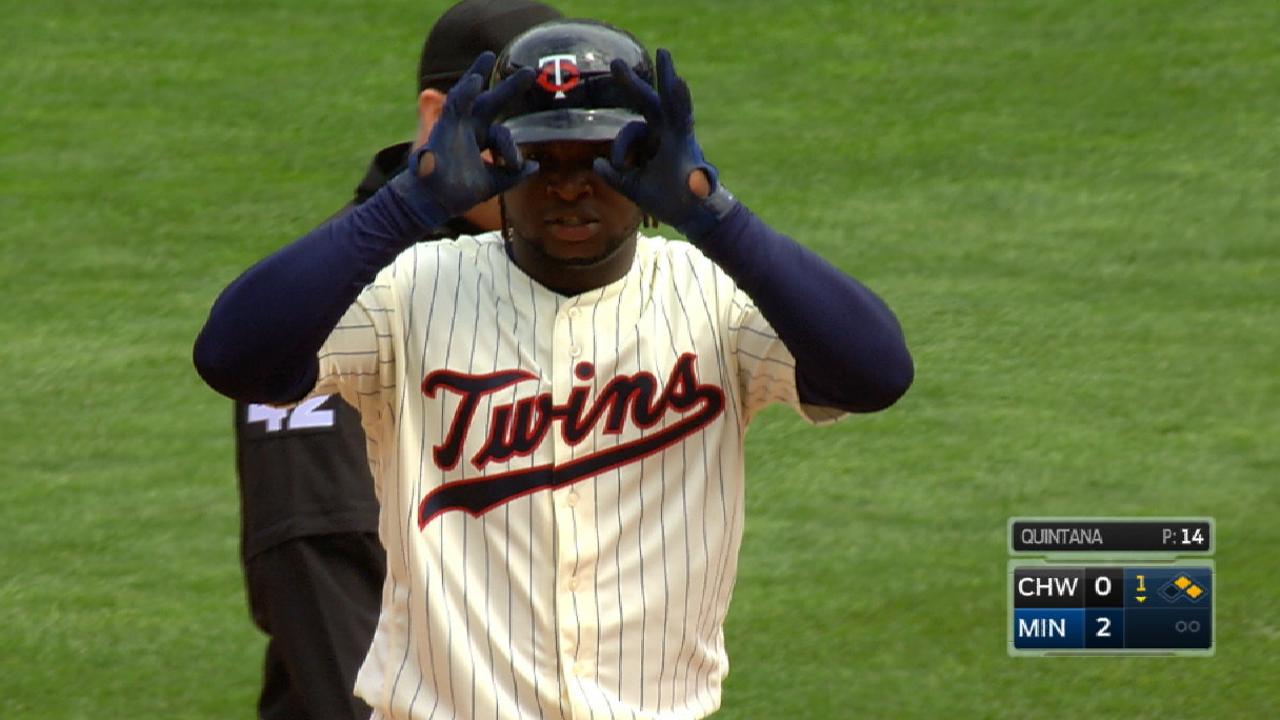 The Twins hit Quintana hard in the first inning, but he also was stung by a couple of well-placed ground balls. Mauer's single that drove in the game's first run was a bouncer just to the right of the mound that eluded second baseman Yolmer Sanchez. Later in the inning, Max Kepler smashed a grounder down the first-base line that rolled into the right-field corner. Two feet to the left and first baseman Cody Asche likely turns that into an out.
It didn't help that Quintana didn't have pinpoint control in the first inning. Not only did he walk two batters (neither of whom came around to score), but he left too many pitches where the Twins' hitters wanted them.
"They started getting aggressive, and the ball ran a little to the middle," Quintana said. "I got a couple ground balls like I wanted, but nobody was there. Once that happened, I just tried to fight through all the game but just too many runs in the first inning."
His manager wasn't the only person in the clubhouse who appreciated his effort.
"For him to come back out and give us five more innings is big for him," shortstop Tim Anderson said. "It shows what kind of competitiveness he has in him. He's dominant. He shook that first inning off and came back out and gave us what he had."
The White Sox hope Quintana can build on that in his next start, tentatively scheduled for Friday at home against Cleveland.
Patrick Donnelly is a contributor to MLB.com and covered the White Sox on Saturday. This story was not subject to the approval of Major League Baseball or its clubs.