Indians continue to get Verlander's goat
Tigers ace allows 3 HRs, career-high 9 runs to AL Central rivals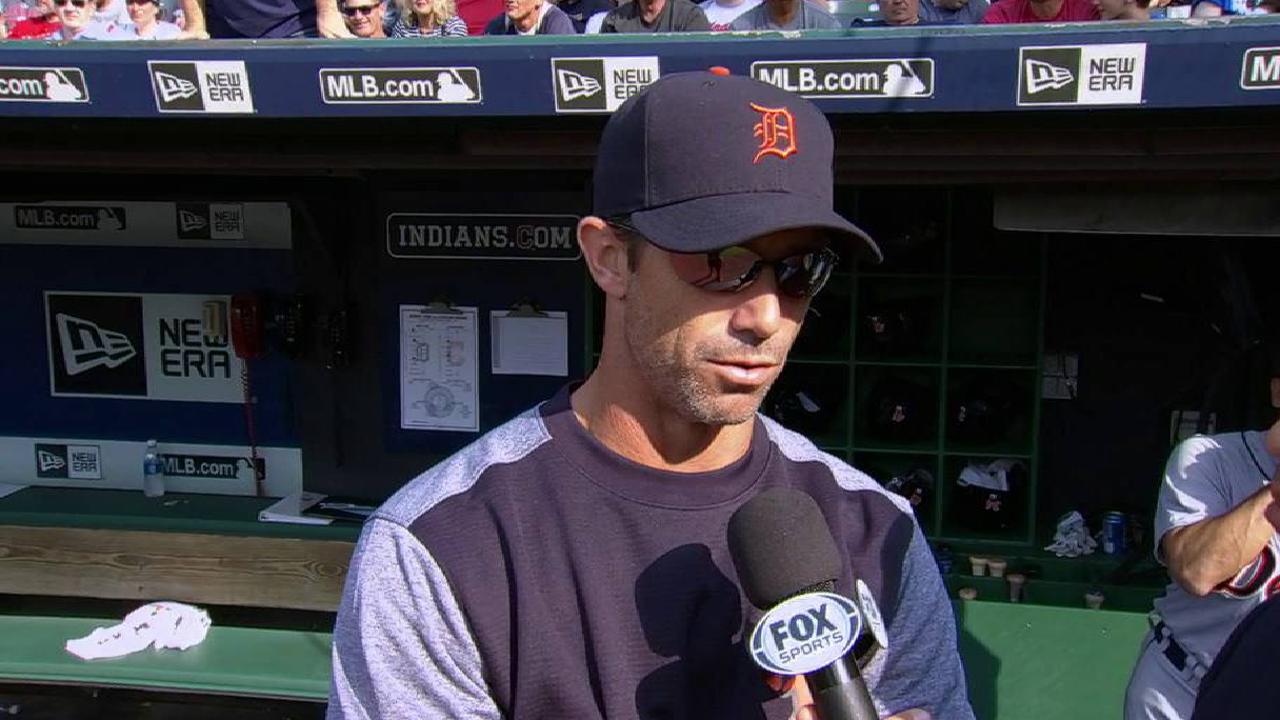 CLEVELAND -- The last time Justin Verlander was roughed up at Progressive Field, he proclaimed on Twitter that he was going to dominate soon. That was last May.
The last time Verlander gave up a bunch of runs to the Indians, suffering an eight-run mashing at Comerica Park last June, he didn't give up more than three earned runs in a start the rest of the season.
After setting a new career high with nine earned runs to the Tribe on Saturday at Progressive Field, Verlander was asked what he could take out of this outing.
"Um, the reset button," Verlander joked.
It wasn't for lack of searching.
While Tigers players ate dinner and cleaned up following Saturday's 13-6 loss to the Indians, Verlander and catcher James McCann were watching video, studying the debacle that had just occurred. There was a lot to go over: His 11 hits allowed marked the most off him since the Royals put up a dozen on June 16, 2014. His three homers allowed was one off his career high set by the Indians last June.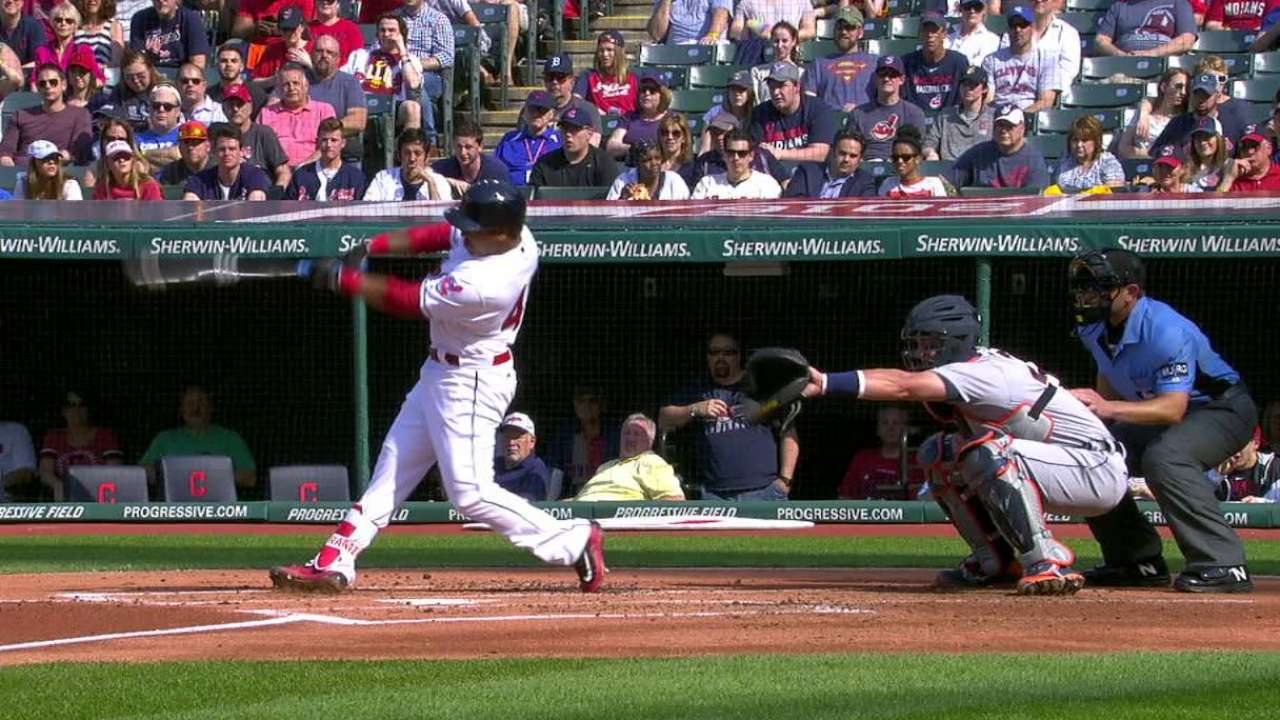 Ten of the last 30 home runs off Verlander have come via Cleveland bats. Verlander is searching for reasons why.
"These guys hit me pretty well," he said. "It's kind of been the have or have-nots. They've either hit me really well or I've done really well against them, going back to last year. I wish I could put my finger on exactly what it is, but I just can't. I've got to pitch better."
He tried going through ideas, from changing signs with nobody on base -- a suspicion that dates back to last year by the Tigers and other teams-- to changing how he pitches certain hitters to working on pitches in the bullpen.
"I guess when you do go to multiple signs with nobody on, you're just saying, 'Hey, it's a little fishy,'" Verlander said. "But you never know. These guys are a really good lineup."
Manager Brad Ausmus said they change signs with nobody on base against a lot of teams, not just the Indians. But when asked if it could throw a pitcher like Verlander out of rhythm, Ausmus said, "Trust me, Ver wanted to have the multiple signs."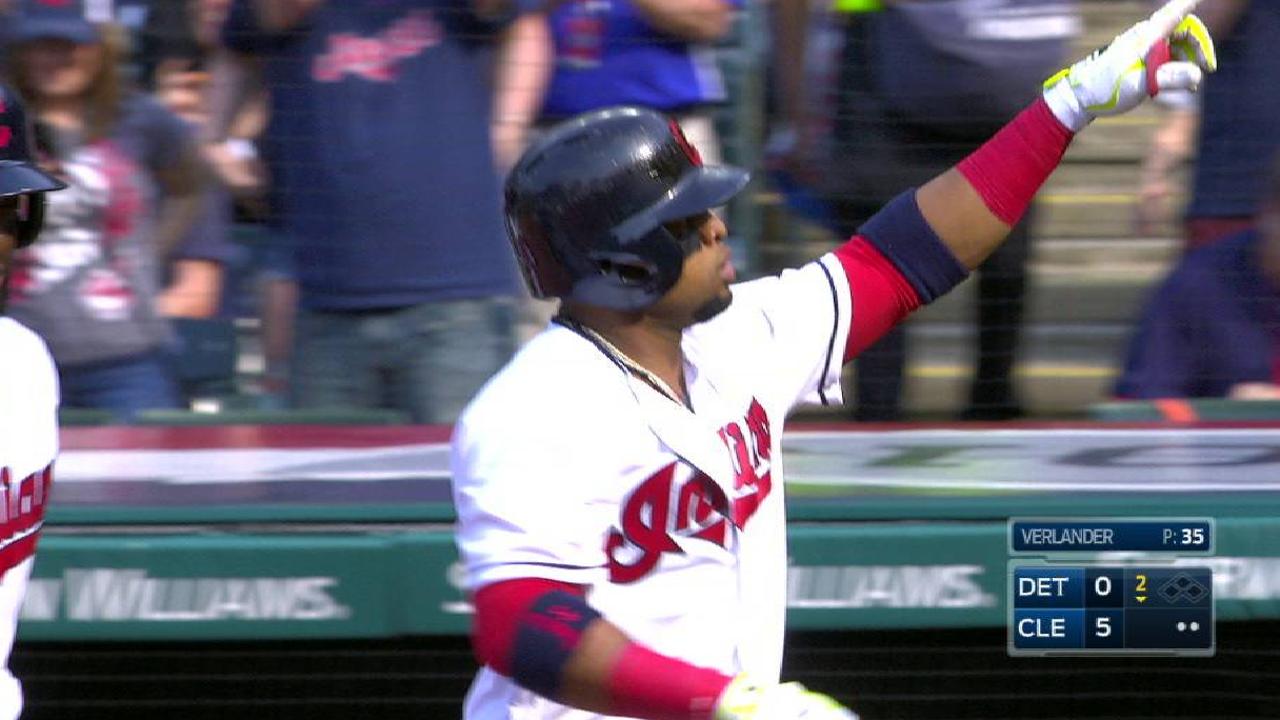 Verlander had success against them down the stretch, tossing 14 2/3 scoreless innings with 19 strikeouts over two starts last September. But those loom as exceptions to the trend. He had an up-and-down history against the Indians for most of his career, but it's been mainly down the last few years.
Verlander posted a 17-14 record and 4.38 ERA against Cleveland from his Major League debut in 2005 until '13. From 2014-16, he went 2-7 with a 4.74 ERA against the Tribe, and 34-22 with a 3.49 ERA against everybody else.
Make that 2-8 from 2014-17.
"I feel like I threw some pretty good pitches today that they hit, and hit hard," Verlander said. "I guess maybe it was one of those days where they were all locked in and had a good game plan. Maybe I was just not myself. I don't know."
Jason Beck has covered the Tigers for MLB.com since 2002. Read Beck's Blog, follow him on Twitter @beckjason and Facebook. This story was not subject to the approval of Major League Baseball or its clubs.