Semien out with nagging wrist injury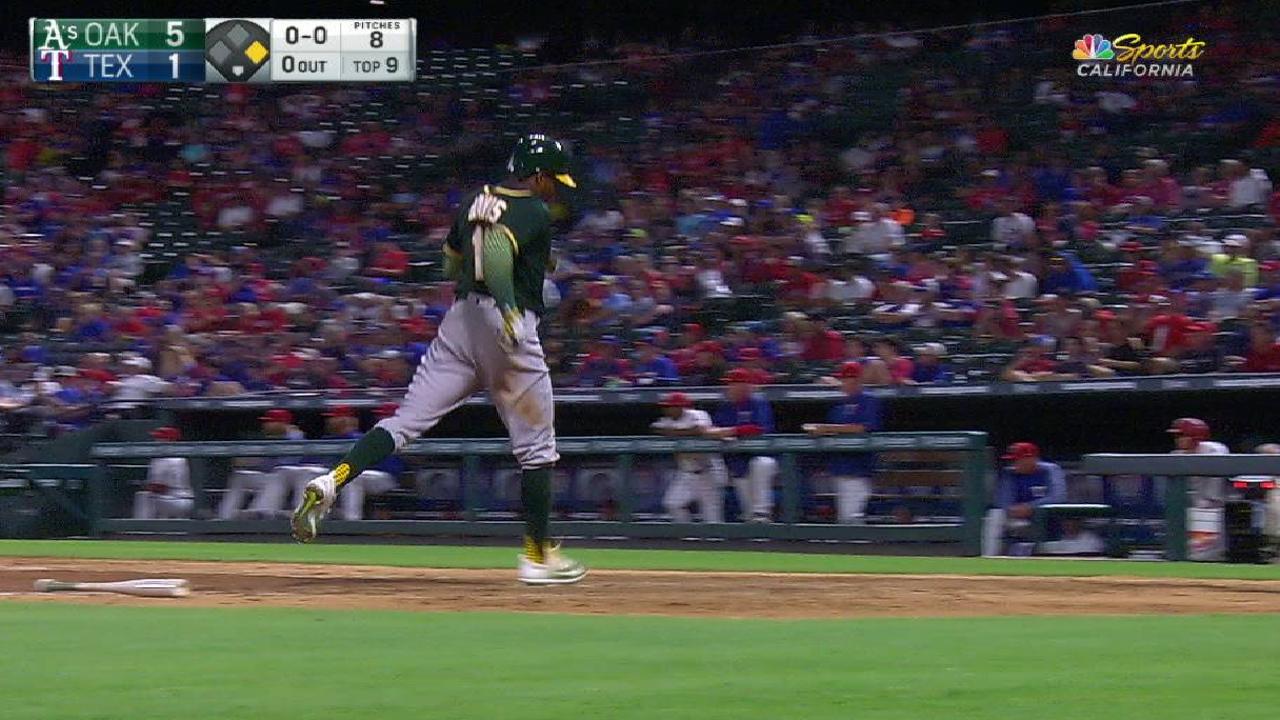 OAKLAND -- A's shortstop Marcus Semien is expected to miss the next few games with a bruised right wrist and will undergo a CT scan on Monday, manager Bob Melvin announced.
Semien met with a doctor and had his wrist examined earlier in the day after feeling soreness following Oakland's loss to Houston on Friday night. It's an issue the 26-year-old has dealt with for a few days, according to manager Bob Melvin, who is hopeful Semien won't be out long.
"It's been a little bit of a nagging injury for him that he's been able to play through," Melvin said before the A's game against the Astros on Saturday. "Last night it was more significant. We just felt like we needed to send him off today and get it looked at."
Semien played in 159 games in 2016 and became the first A's shortstop since 2003 to hit 27 home runs. He has yet to homer this season and is hitting just .171 while going 6-for-35.
According to Melvin, Semien's wrist injury had been affecting him both at the plate and in the field.
"It's always tough to tell with him, too, because he's got a very high threshold for pain and never wants to come out of the lineup," Melvin said. "Any time Marcus is out of the lineup it's a concern, because he's a tough guy and wants to play."
Graveman feeling better
A's pitcher Kendall Graveman said he was feeling much better, one day after having trouble getting loose and getting pulled after five innings, and said he expects to make his next scheduled start, too.
Graveman did some light throwing from 90 feet before Saturday's game and is scheduled to throw his normal bullpen session on Sunday.
"It's not painful, by no means," Graveman said. "It just felt like I was cutting the ball off a little bit and not getting a good sink. I didn't have the movement that I've had the past two games and I think it was kind of evident when I was throwing.
"We're going to do everything according to plan … and see how it goes."
Michael Wagaman is a contributor to MLB.com and covered the Athletics on Saturday. This story was not subject to the approval of Major League Baseball or its clubs.