Rox, Giants honor Jackie's impact
Colorado third-base coach Diaz: 'He changed our country'
SAN FRANCISCO -- Managers Bud Black of Colorado and Bruce Bochy of San Francisco paid heartfelt and eloquent tribute to Jackie Robinson, who became a legend forever by breaking baseball's color barrier in 1947.
Saturday was Jackie Robinson Day throughout the Major Leagues, as all uniformed personnel from each of the 30 ballclubs honored the pioneer by wearing his jersey number, 42.
"It's a great tradition to honor Jackie across baseball," Black said. "This is a special day for all of us, what he meant to our game, what he meant to our country, what he stood for and his inspiration facing adversity. Facing what he had to face, only he knows. We can only imagine. For us in our country, what he meant not only on the professional athletics side but for our country."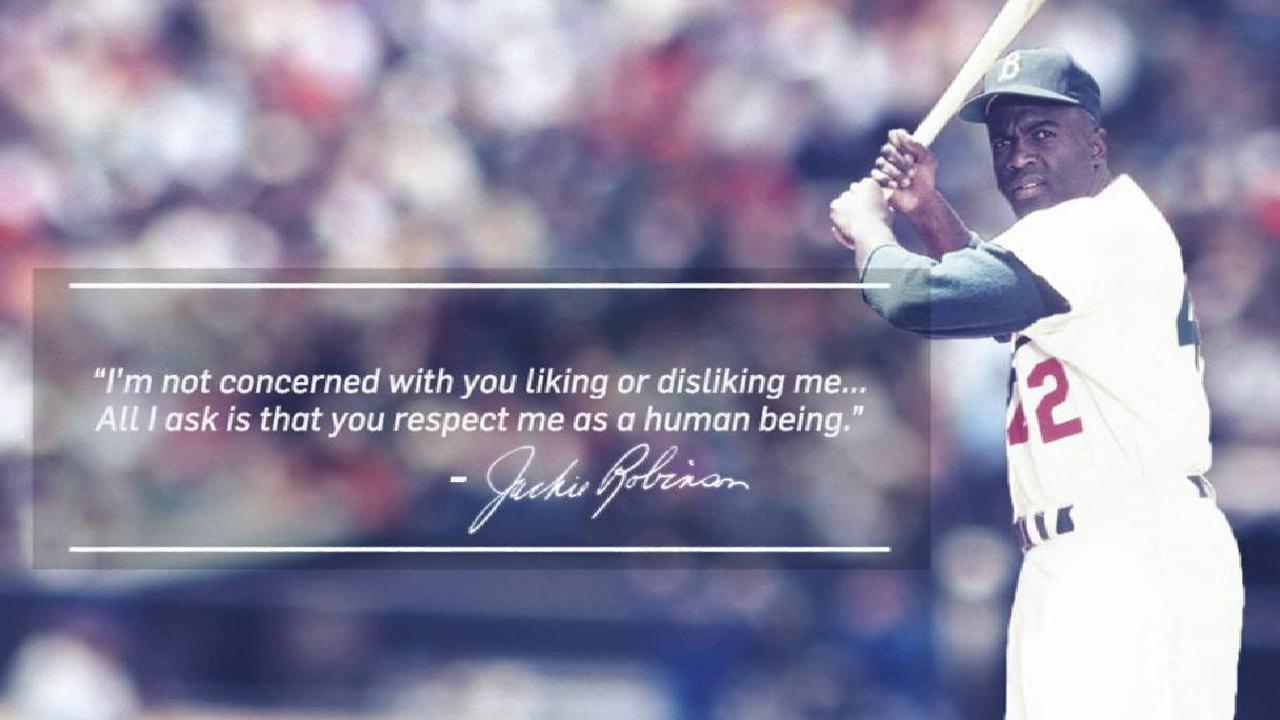 Said Bochy, "It's a great day to honor this man who has done so much for our game of baseball -- break the color barrier and make it the beautiful game it is with the diversity we have in the game today. This is a day when all of us have a chance to say 'thanks' to honor this man."
Rockies first-base coach Tony Diaz has felt Robinson's impact strongly through the years. Diaz worked for 17 years in the organization's Minor League system, spending much of that time as an unofficial mentor, counselor and father figure to young Latin American prospects.
"It's an obligation for every teacher to make sure that his students and players, and the next generations, appreciate and value what Jackie Robinson did," Diaz said. "He not only changed the game, but he changed our country. It's something that we should honor and never lose sight. He changed society, and we should be eternally grateful."
Chris Haft has covered the Giants since 2005, and for MLB.com since 2007. Follow him on Twitter at @sfgiantsbeat and listen to his podcast. This story was not subject to the approval of Major League Baseball or its clubs.