MLB.com Columnist
Alyson Footer
Thames, Garrett recall Robinson's influence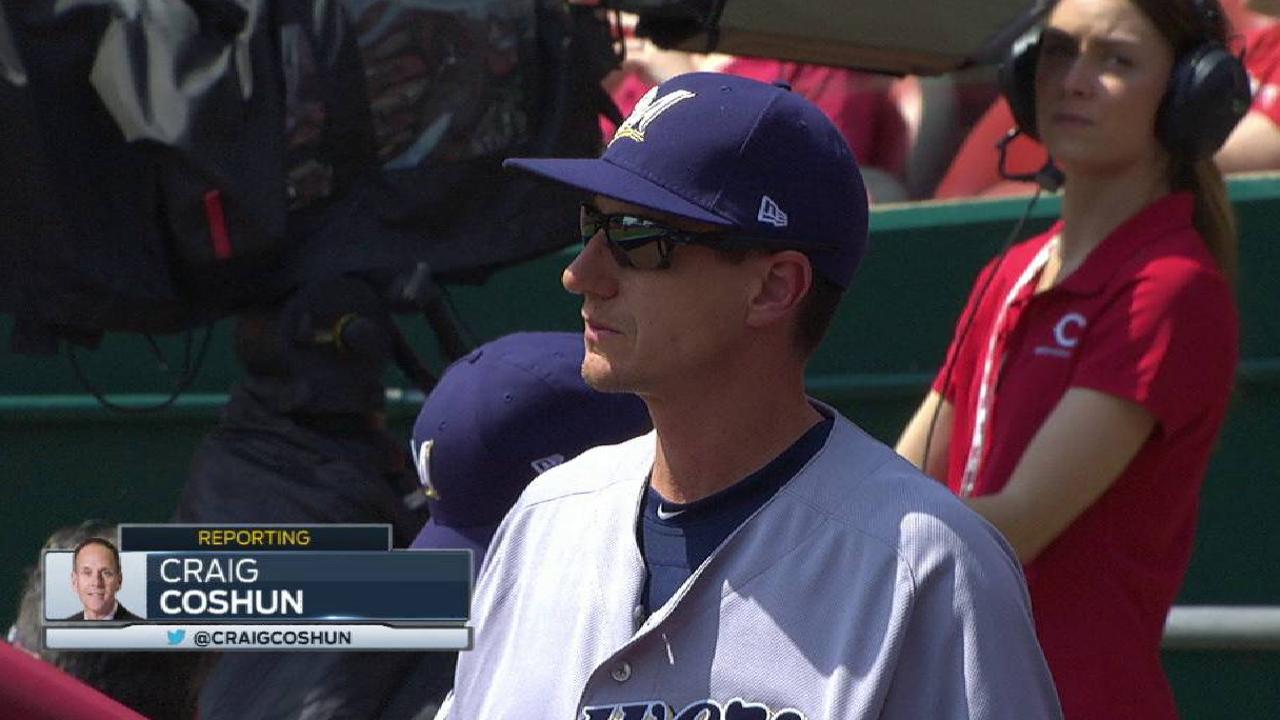 CINCINNATI -- In a game steeped in tradition, it's fitting that little changes from year to year when it's time to honor Major League Baseball's most prolific icon.
Twenty years after Jackie Robinson's number was officially retired, and 70 years after Robinson became the first African-American to play in the Major Leagues, April 15 continues to be a day of reflection and celebration in every ballpark, as teams and their fans commemorate the most significant day in baseball history.
It's a day when everyone in uniform wears No. 42, in honor of Robinson, who debuted for the Dodgers on April 15, 1947. Seven decades later, Robinson's stature as an exemplary ballplayer and Civil Rights activist continues to resonate.
In Cincinnati, prior to Saturday's afternoon tilt between the Reds and Brewers, Milwaukee first baseman Eric Thames recalled honoring Robinson as a 17-year-old kid playing for his high school.
"I wore my summer ball jersey with my high school jersey on top of it," Thames said. "My summer ball jersey was No. 42. It was hot wearing two jerseys, but I wanted to always remember Jackie Robinson out there. Plus, it was good mojo."
To Thames, Robinson was "the mentally strongest player to ever play the game," because of the scrutiny Robinson endured while on the field.
"I think about him and what he went through to get out of myself when things are not going great, when I'm tempted to complain about the umpire or the weather of whatever," he said. "Just think about the whole stadium wanting you to fail because of the color of your skin. Yeah, it's going to be really cool to put on No. 42. Really cool."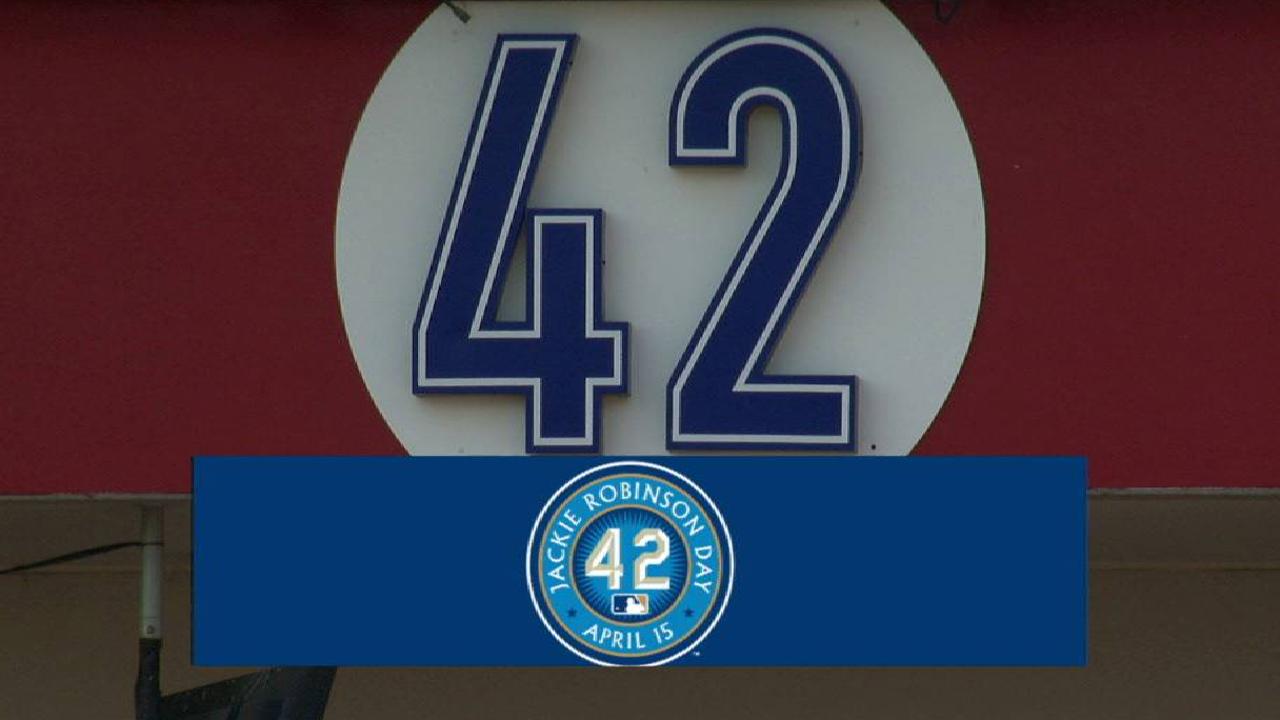 Reds left-hander Amir Garrett was also looking forward to wearing No. 42 with pride.
"Jackie was a great person, not only a baseball player," Garrett said. "He was not only an ambassador for baseball but the whole world. He brought people together on the field and off the field as well."
As part of the Jackie Robinson Day festivities, the Reds' pregame ceremony included recognition of Eckert Welding as their 2017 Most Valuable Business Partner, while first pitch honors went to Jackie Robinson scholar and University of Cincinnati student Timothy Davis and his friend Michael Ingram, who caught the pitch.
Celebrations spanned 15 ballparks on Saturday, with more Jackie Robinson Day festivities coming up once teams who are currently on the road return to their home fields.
It's a celebration that over the past 20 years has become a holiday and history lesson rolled into one.
"A couple years ago, I was with my son's Little League team on an overnight trip," Brewers manager Craig Counsell said. "We put on the movie "42." I was blown away by how captivated the kids were with the story. Their jaws were wide open.
"It really made an impression on me how powerfully they felt the impact of that story. It's important to baseball and the country that we recognize, honor, and respect it."
Alyson Footer is a national correspondent for MLB.com. Follow her on Twitter @alysonfooter. This story was not subject to the approval of Major League Baseball or its clubs.