Polanco scratched with groin discomfort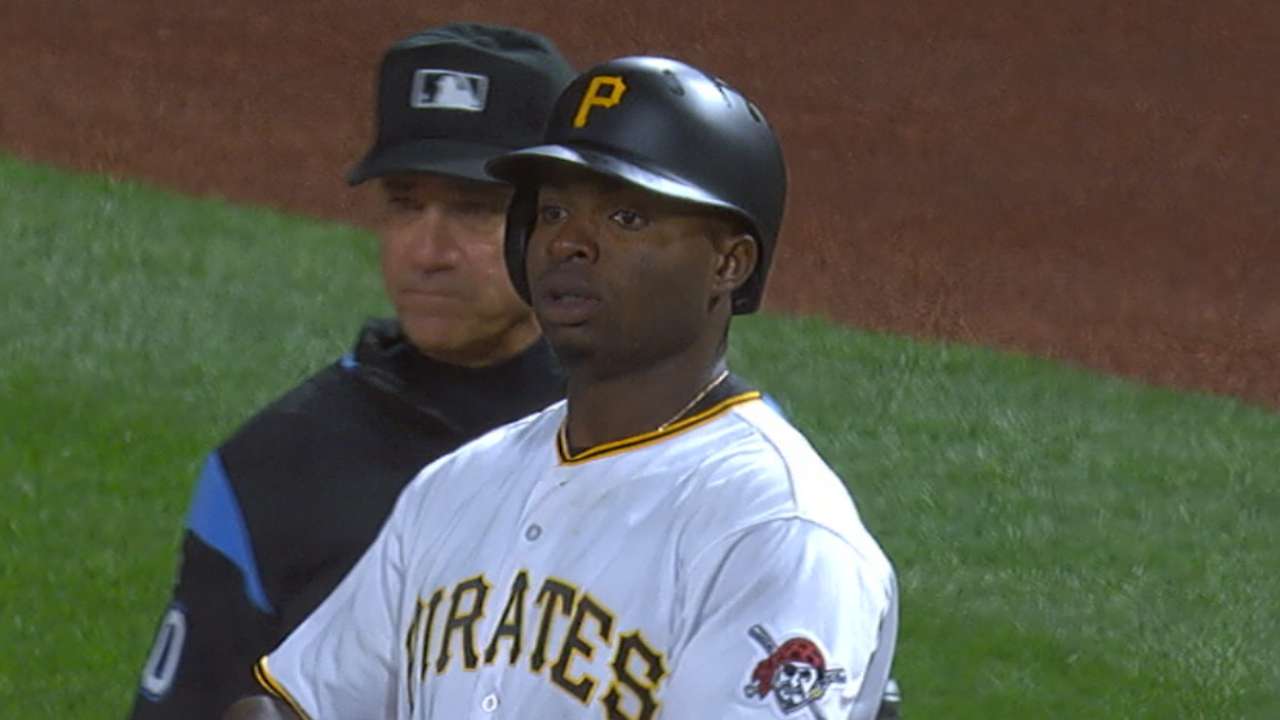 CHICAGO -- The Pirates scratched left fielder Gregory Polanco from the starting lineup Saturday with right groin discomfort. His status is day to day.
Polanco was scheduled to play left field and bat cleanup against Cubs right-hander Jake Arrieta. But the lineup was changed about 2 1/2 hours before first pitch, and again about an hour before the Pirates took the field.
In the end, Alen Hanson got the start -- his first of the season -- at second base, batting eighth, and Josh Harrison shifted from second to left field. Harrison had been penciled in at second base, and Hanson was initially slotted in left when Polanco was scratched. The Bucs switched Hanson and Harrison after batting practice.
Polanco noticed the discomfort during the Pirates' 4-2 win over the Cubs on Friday, according to the club, and it was not the result of one specific play.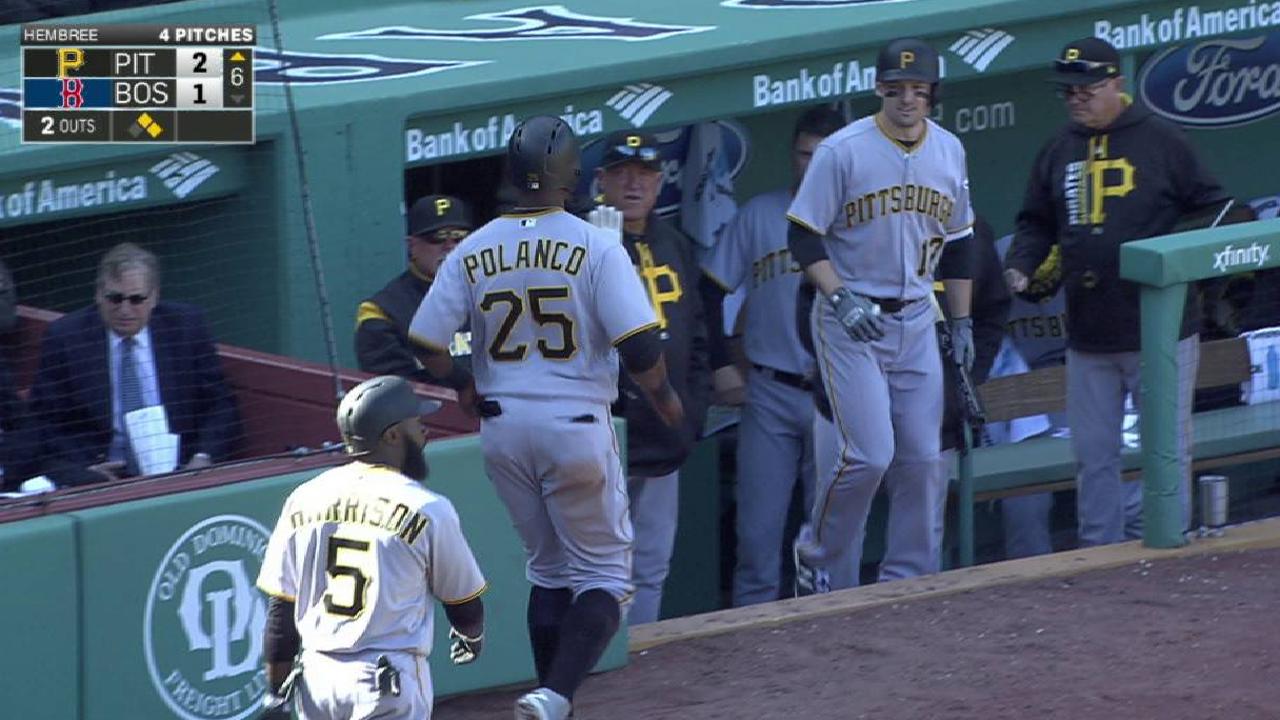 With Polanco out, the Pirates bumped hot-hitting third baseman David Freese to the cleanup spot and slotted switch-hitting first baseman Josh Bell into the fifth spot.
Polanco, who has also dealt with a sore left shoulder this season, is batting .278/.333/.333 in nine games.
Day of rest
During the offseason, shortstop Jordy Mercer half-jokingly said his goal was to play 162 games this year. But he won't make 162 starts. Mercer was given a day off Saturday, and Adam Frazier started at shortstop. The timing made sense, as Mercer entered the day with one hit in 16 career at-bats against Arrieta.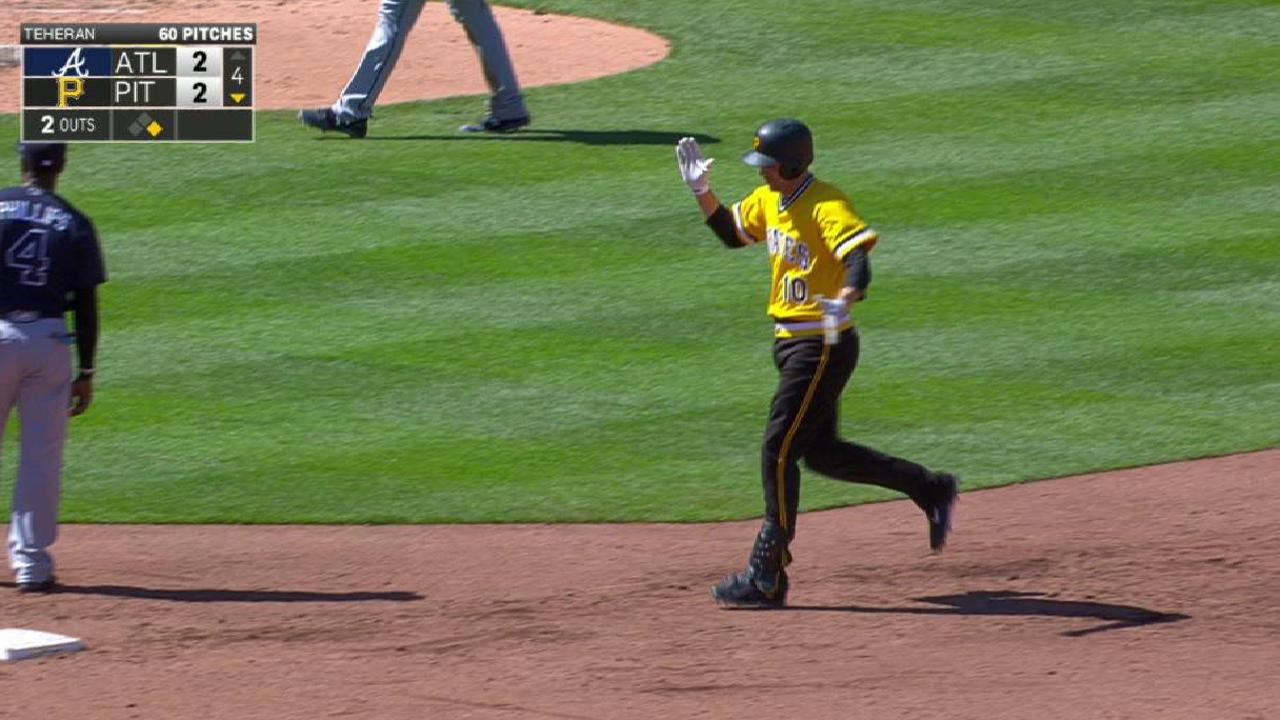 "You can get some work done. That's the main thing about it," said Mercer, who spent extra time in the batting cages Saturday morning. "Your mind's not racing on a whole bunch of different things, trying to figure out, positioning-wise, whatever it is, trying to figure out some stuff on offense. You can isolate it and work on some things."
Mercer will be back in the lineup Sunday against Cubs left-hander Jon Lester. Manager Clint Hurdle said Frazier, a super-utility man, is the Pirates' "next best option" at shortstop.
Around the horn
• Catcher Francisco Cervelli was "sick as a dog" on Friday, starter Gerrit Cole said, and was evaluated by the club's medical staff before the game. Cervelli was still coughing in the clubhouse before Saturday's game.
• Hurdle turned to left-hander Wade LeBlanc, typically a long reliever, in the seventh inning Friday. Daniel Hudson and Juan Nicasio were not available. The Pirates were not going to ask Felipe Rivero or Tony Watson to pitch two innings, and did not want to use struggling reliever Antonio Bastardo with a two-run lead. The only other option was fellow long man Trevor Williams, and Hurdle felt more comfortable with the veteran LeBlanc in a higher-leverage situation.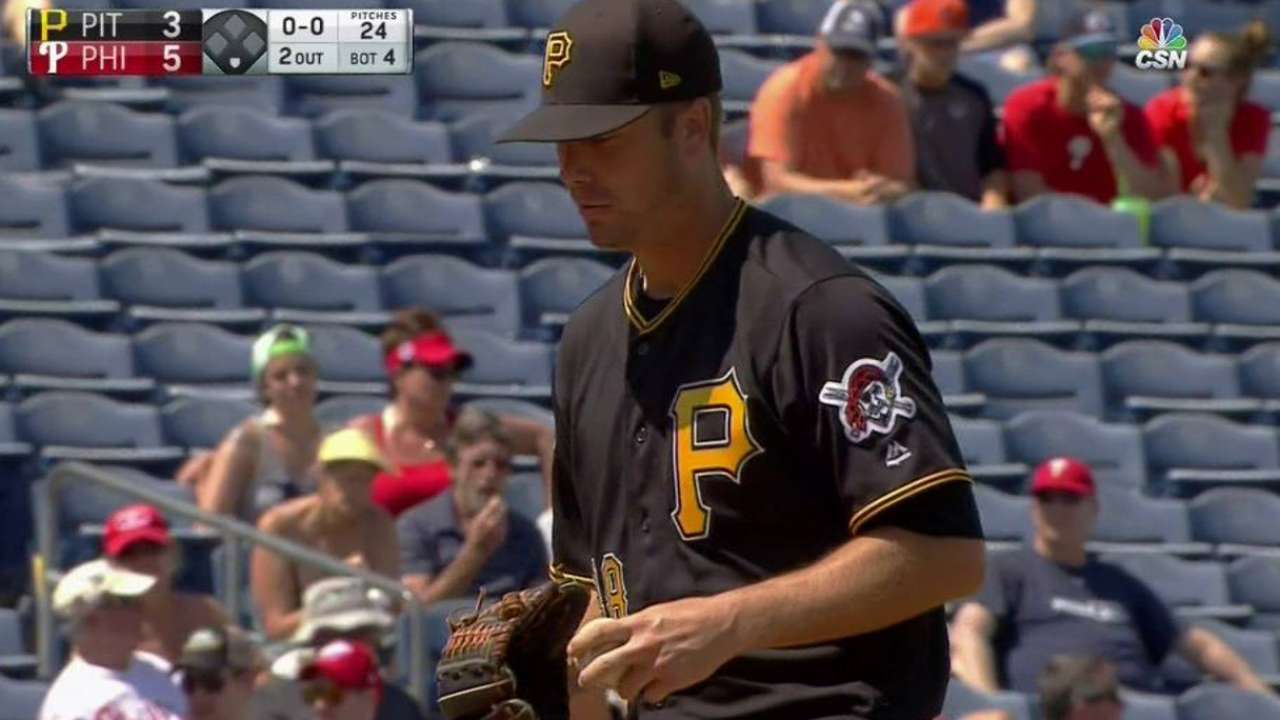 LeBlanc answered the call, retiring the Cubs in order on 13 pitches.
"Very efficient," Hurdle said.
• Hurdle said the Pirates see Bastardo's struggles as "correctable." The veteran lefty has allowed nine runs on eight hits, including three homers, and five walks in four appearances this season. The Pirates will look for opportunities to use Bastardo, giving him a chance to pitch through his issues.
"Obviously the frequency [of home runs] is alarming because we haven't seen it," Hurdle said. "We've had a conversation about what we believe is in play and what he can do."
Adam Berry has covered the Pirates for MLB.com since 2015. Follow him on Twitter and Facebook, read his blog and listen to his podcast. This story was not subject to the approval of Major League Baseball or its clubs.