Miggy lets bat do talking after tense moment
Cabrera's emergence from slump continues with 3-run HR vs. Tribe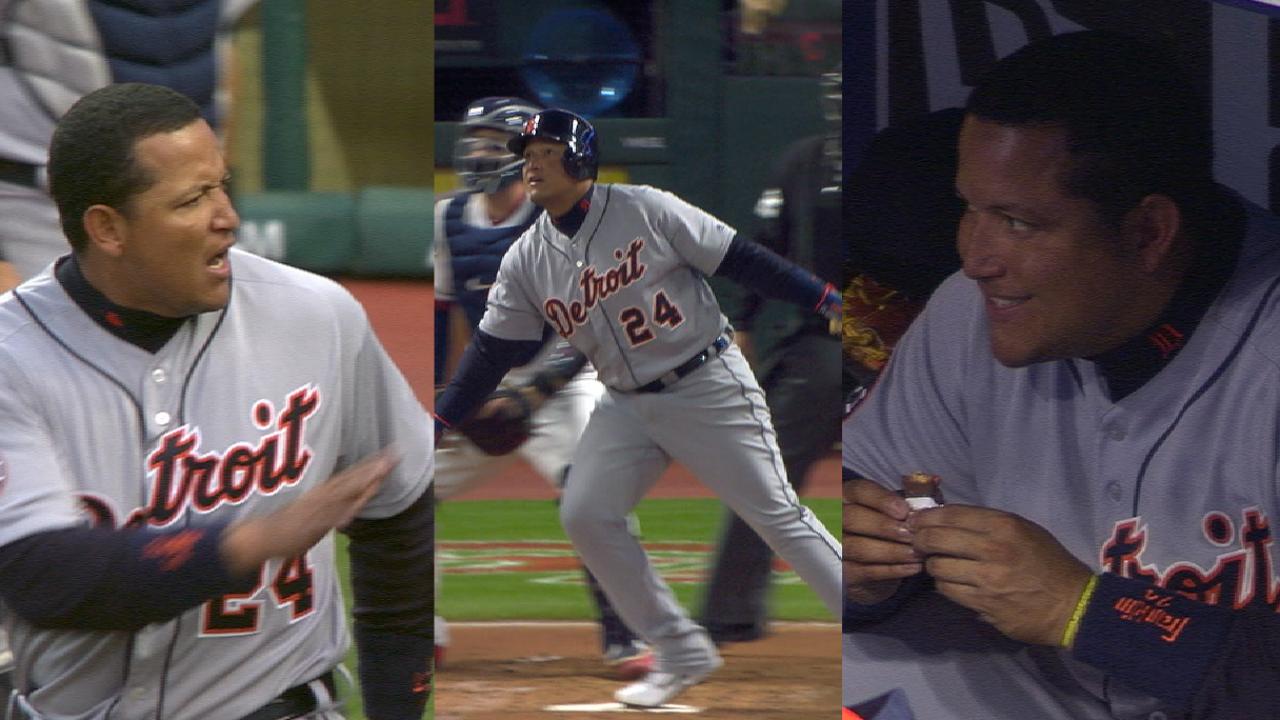 CLEVELAND -- The first pitch Miguel Cabrera saw from the Cleveland Indians in 2017 was a pitch high and inside from Trevor Bauer. His last game at Progressive Field last season included a hit-by-pitch from Bauer.
Cabrera's issue that began Friday's 7-6 win over the Indians, he insisted, had nothing to do with Bauer.
"It doesn't bother me that he throws me in," Cabrera said. "It's something I have with Francona. I'm not going to fight. I'm not going to go out there looking for a fight. I'm going to look for a good game. [Francona] took it bad, and he said something back to me."
Cabrera stepped back and threw up his arms after Bauer's first pitch to him Friday. Once Francona reacted, though, Cabrera turned his attention to the Indians' dugout, where Francona didn't believe the pitch was that far in.
"I'm not really sure what he wanted me to do," Francona said. "I'm not gonna run down the steps and hide. I just told him to hit, and he did."
Indeed, Cabrera answered with his bat, and the opposite-field swing that had been carrying fly balls and line drives well into right field for the past few games broke out at a big moment.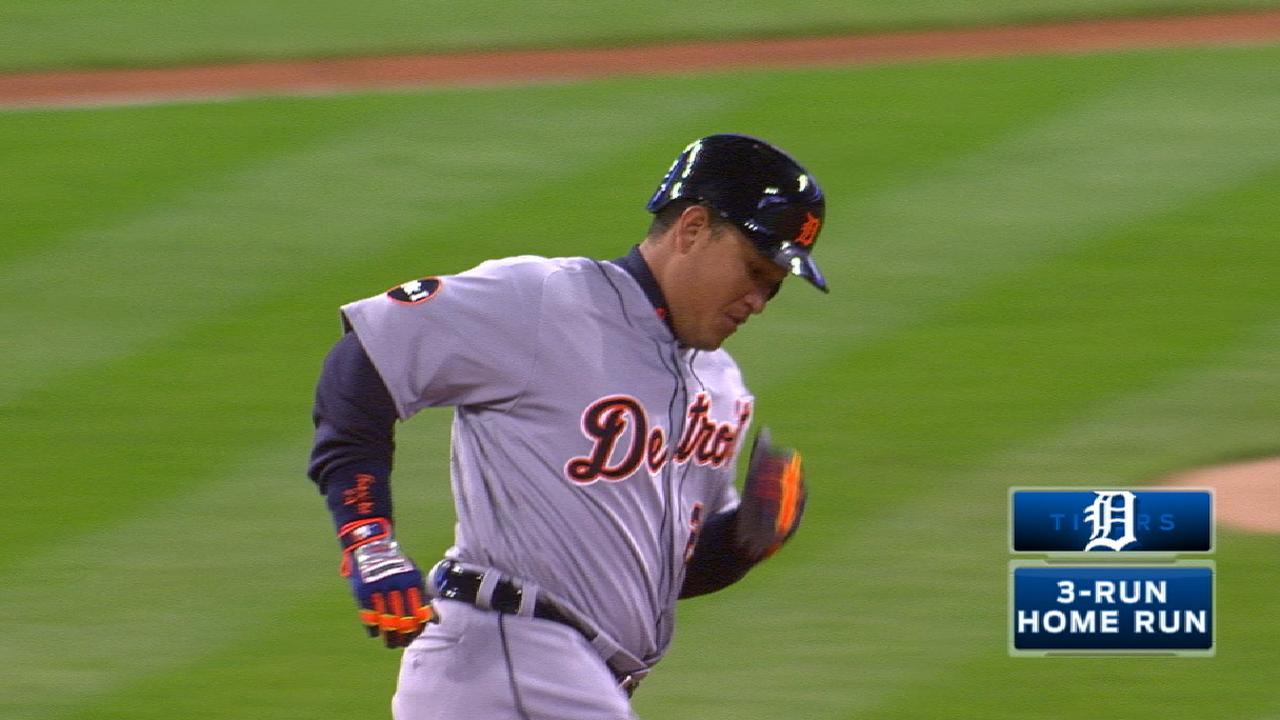 Cabrera drew a first-inning walk after the first-pitch ball in question, then grounded out in the third. When he came up in the fifth with runners on the corners and one out, Bauer got away from pitching him inside and made the classic mistake of trying to nibble on the outside corner against Cabrera.
"I think [Cabrera] got what he wanted, that warning," catcher Roberto Perez said. "So we stopped pitching him in. I thought that was the game right there."
The 1-1 pitch from Bauer was a cutter on the outside corner. The swing was classic Cabrera to the opposite field, sending a ball out with a 101-mph exit velocity. And after it landed in the first few rows of the right-field seats for his second home run in as many days, he jogged around the bases without a look at the Indians' dugout.
It was Cabrera getting back to business.
"We have to play baseball. That's it," Cabrera said. "I have nothing against these guys. I have nothing against Francona. I like the way they play. I like the way they pitch. I like how they go all the way to the World Series last year. I have nothing against these guys. I like to compete. That's it."
Jason Beck has covered the Tigers for MLB.com since 2002. Read Beck's Blog, follow him on Twitter @beckjason and listen to his podcast. This story was not subject to the approval of Major League Baseball or its clubs.