Thor (torn fingernail) likely for next start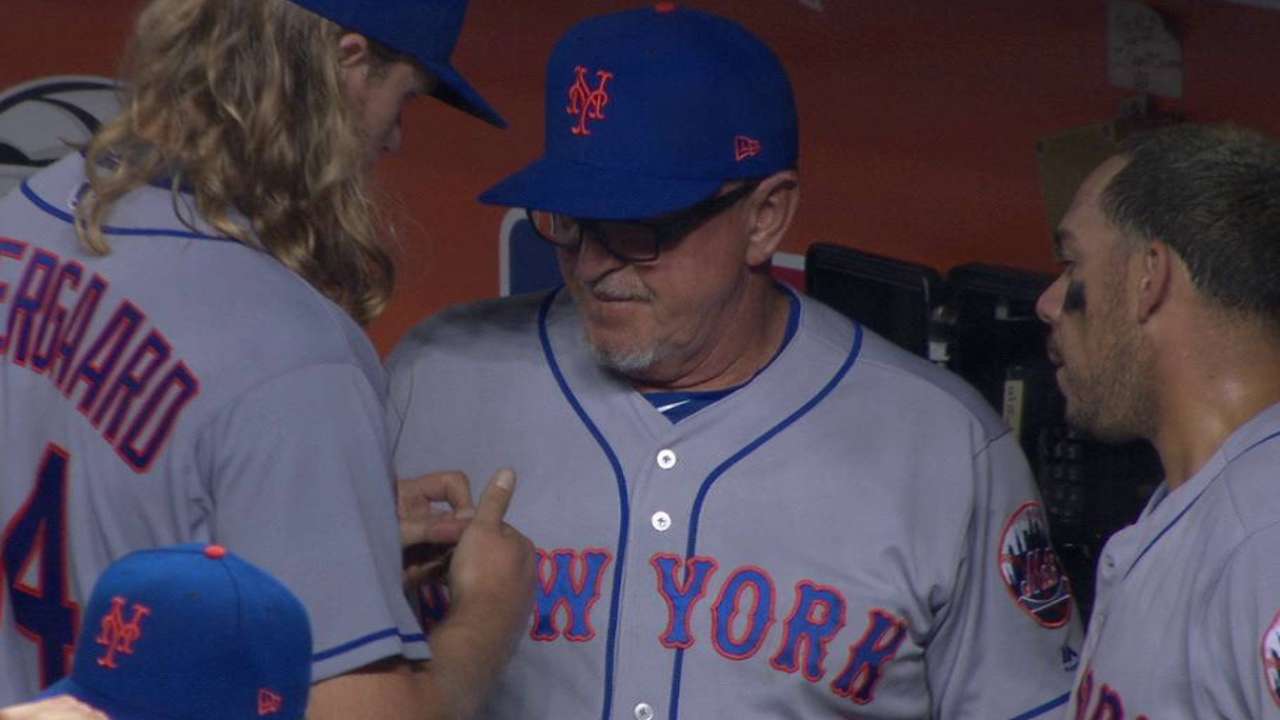 MIAMI -- A fastball was the culprit. Noah Syndergaard threw the pitch to Derek Dietrich in the sixth inning, looked down and noticed his finger bleeding. Next came the pain -- nothing overwhelming, but enough to knock Syndergaard out of Friday's 3-2 loss to the Marlins after 87 pitches. It was the second time in three outings this season that a finger issue prematurely ended Syndergaard's night.
"I have an excuse to get a mani-pedi now," Syndergaard said.
Unlike on Opening Day, when a blood blister forced Syndergaard's early exit, this time it was a pair of split nails -- one on his right index finger, the other on the same middle finger that previously housed the blister. The nail on Syndergaard's index finger ripped during the third inning, he said, but did not cause enough discomfort to distract him. That changed in the sixth, when the nail on his middle finger split.
"It's just unfortunate because I wanted to stay in the game as long as I can," Syndergaard said. "It's frustrating when little hiccups like this take you out of the game. Long game last night; I really wanted to stay out there as long as I could and give the bullpen a break."
As it was, Syndergaard lasted six innings, allowing two runs -- one earned -- and six hits. He struck out four and, for the third consecutive start, walked no one. In doing so, Syndergaard became the first pitcher in Mets history to strike out 20 batters before walking one to start a season.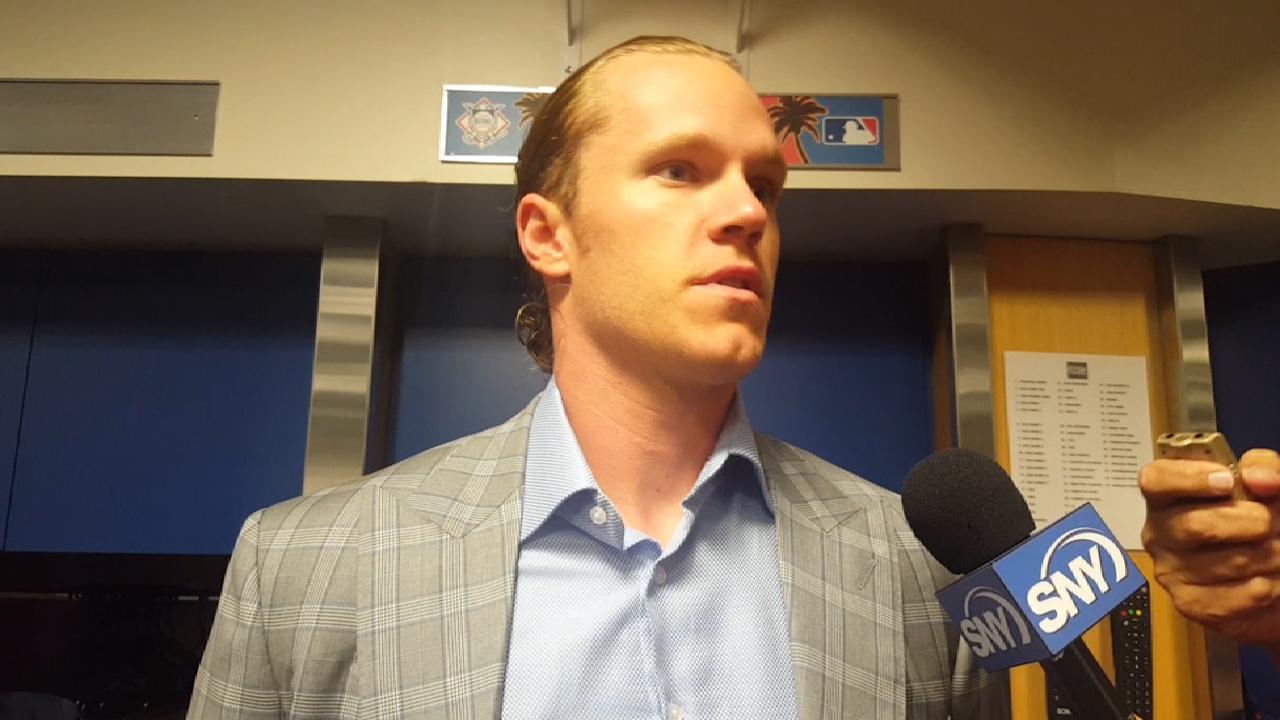 But two of Syndergaard's three outings have been shorter than he intended. The right-hander said he believes his blister formed in part because the nail on his index finger was too short. So he grew it longer, resulting in the tear. It is an issue that dogged him at times as a Minor Leaguer, but not since he reached the Majors in 2015.
Between now and his next start, on Thursday at Citi Field, Syndergaard intends to have the Mets' training staff glue fake nails to both his index and middle fingers. Both he and manager Terry Collins said Syndergaard should make that start without issue.
"I feel like I'll be able to bounce back really quickly," Syndergaard said, with Collins adding: "He'll be fine."
Anthony DiComo has covered the Mets for MLB.com since 2008. Follow him on Twitter @AnthonyDiComo and Facebook, and listen to his podcast. This story was not subject to the approval of Major League Baseball or its clubs.