Giants would like Posey to DH vs. Royals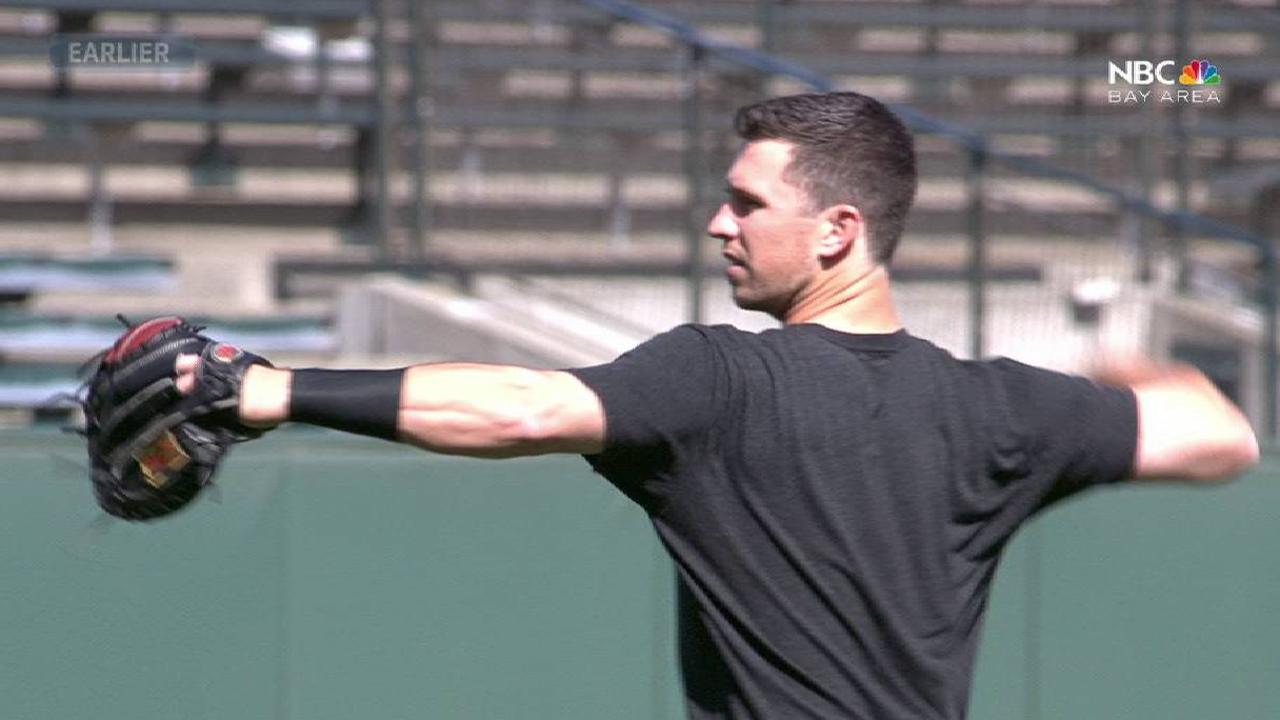 SAN FRANCISCO -- Giants manager Bruce Bochy said he expects Buster Posey to be the team's designated hitter during next week's series in Kansas City, provided the All-Star catcher is cleared to come off the seven-day concussion list.
Posey inched closer to that possibility when he hit off a tee and took some swings in the batting cage prior to Friday's game against the Colorado Rockies at AT&T Park. Bochy indicated the plan is to have Posey add more to his rehab by the weekend, including running the bases.
"He's starting to ramp up his baseball activities," Bochy said. "He's doing well right now. If he gets through the weekend and we're on schedule, possibly. We have to get him through the weekend and see where we're at before we're ready that he's set to go in Kansas City."
Posey was hit in the head by a 94 mph fastball from Arizona pitcher Taijuan Walker on Monday and placed on the disabled list the following day. He is eligible to come off the DL on Tuesday when the Giants open a two-game series against the Royals.
Bochy had previously mentioned the possibility of using Posey as a designated hitter in Kansas City but would not commit to it. The San Francisco skipper now says it's a plan that makes sense but was adamant the Giants wouldn't do it unless Posey is fully recovered.
"He's not going to come off unless he's 100 percent," Bochy said. "We're not going to DH him thinking that he's not quite 100 percent so let's DH him. Even with that said, if he's ready to go, the fact that we are using a DH just makes sense to go ahead and go that route for a couple days.
"That just gives us more time. With the day off, and then we go to Colorado, it doesn't jump him right into it. It gives him three or four extra days."
Michael Wagaman is a contributor to MLB.com and covered the Giants on Thursday. This story was not subject to the approval of Major League Baseball or its clubs.