Ahmed adjusting to part-time role for first time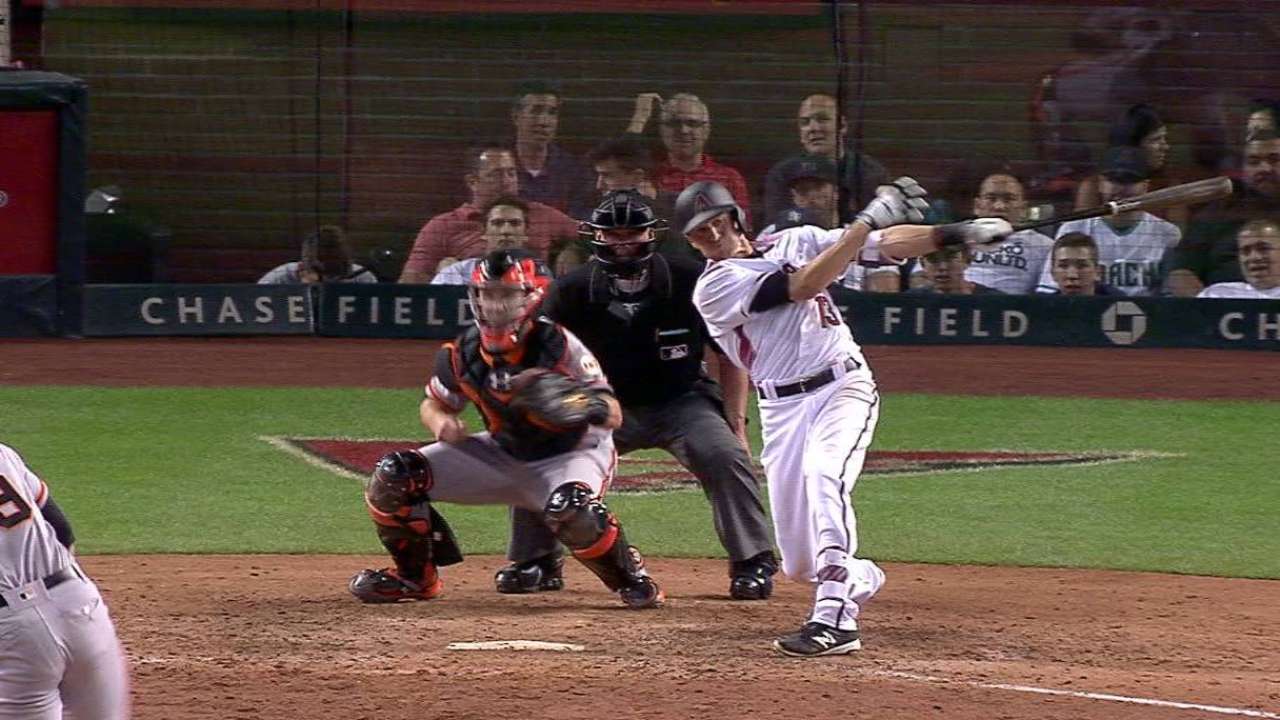 LOS ANGELES -- After losing out in his battle to win the starting shortstop job this spring, D-backs infielder Nick Ahmed has had to learn how to deal with not being an everyday player for the first time in his career.
"It's a little bit of an adjustment, but I try not to treat it too differently," Ahmed said. "Especially when you step out onto the field, it's the same game. I got to learn from watching Phil Gosselin and Aaron Hill, some guys who were really good players off the bench the last couple of years. I watched how they went about their business and the things they did to stay sharp."
Ahmed got the start at shortstop Friday night against left-hander Clayton Kershaw and one of the ways that D-backs manager Torey Lovullo plans on getting him at-bats is to put him in the lineup against lefties.
Ahmed spends extra time in the video room now studying other team's relievers in case he's called on to pinch-hit, and while he wants to keep his swing sharp, he tries to avoid taking too many swings.
The biggest challenge, though, is maintaining his mental focus.
"As the game goes on, you can't just space out or check out for the first five innings and then try to lock it in late in the game," Ahmed said. "So I definitely try to stay mentally sharp as the game goes on."
Welcome home
Lovullo, who grew up in Southern California as a Dodgers fan, was expecting to have friends and family at the games this weekend.
What were some of his most vivid Dodger Stadium memories?
"I remember learning how to whistle," he said. "I told myself over a nine-inning that I was going to whistle hands-free, and I did. I spit all over the person in front of me for nine innings. And I caught a foul ball from Mickey Hatcher, and I caught it with my left hand and stood up. It was a very proud moment for me. I was probably about 11 or 12 years old. I was thinking, 'I just caught a Major League foul ball.' Nothing could be better."
Steve Gilbert has covered the D-backs for MLB.com since 2001. Follow him on Twitter @SteveGilbertMLB. This story was not subject to the approval of Major League Baseball or its clubs.