Robinson patch a part of Griffey's statue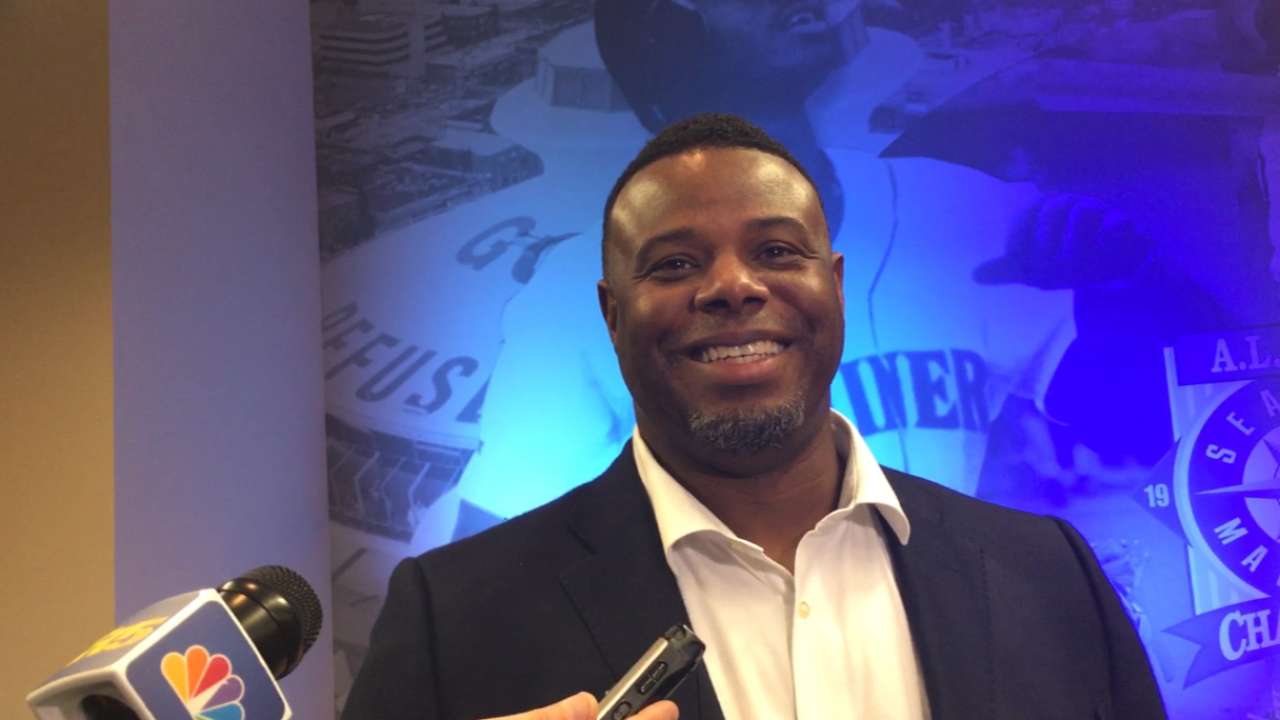 SEATTLE -- Ken Griffey Jr. takes immense pride in the fact his retired No. 24 hangs alongside Jackie Robinson's No. 42 in center field at Safeco Field. He relishes his role in getting every Major League player and coach to wear No. 42 now every year on Jackie Robinson Day.
So yes, as MLB celebrates another Jackie Robinson Day on Saturday, Griffey fully appreciates his latest link to baseball's African-American pioneer as part of the intricate detail of the new statue of his likeness that was unveiled Thursday at the front gate to Safeco Field.
Sculptor Lou Cella included a Jackie Robinson patch on the right sleeve of the seven-foot bronze statue, much to Griffey's approval.
"Like I tell everybody, if it wasn't for him, when's the next time somebody would have played?" Griffey said. "For him to sacrifice pretty much his life and go through the trials and tribulations that he had to go through [is greatly appreciated]."
Griffey's home in Orlando is 35 minutes from Sanford, Fla., where Robinson lived during his first Spring Training in 1946 with the Montreal Royals, the Dodgers' Triple-A farm club, in a time of considerable racial tension.
"I drive by the house every once in a while," Griffey said. "When you've got a couple kids that play baseball, they play in that area, so we're like, 'This is where it started.' They just look at me like, what? And I say, 'Here's your book.' It's quite interesting and to have that [patch on his statue] is pretty sweet."
Griffey was the first player to wear Robinson's No. 42 as a tribute on Jackie Robinson Day, having the Mariners flip-flop his normal 24 to 42 on the 50th anniversary of the day Robinson broke into the big leagues on April 15, 1997.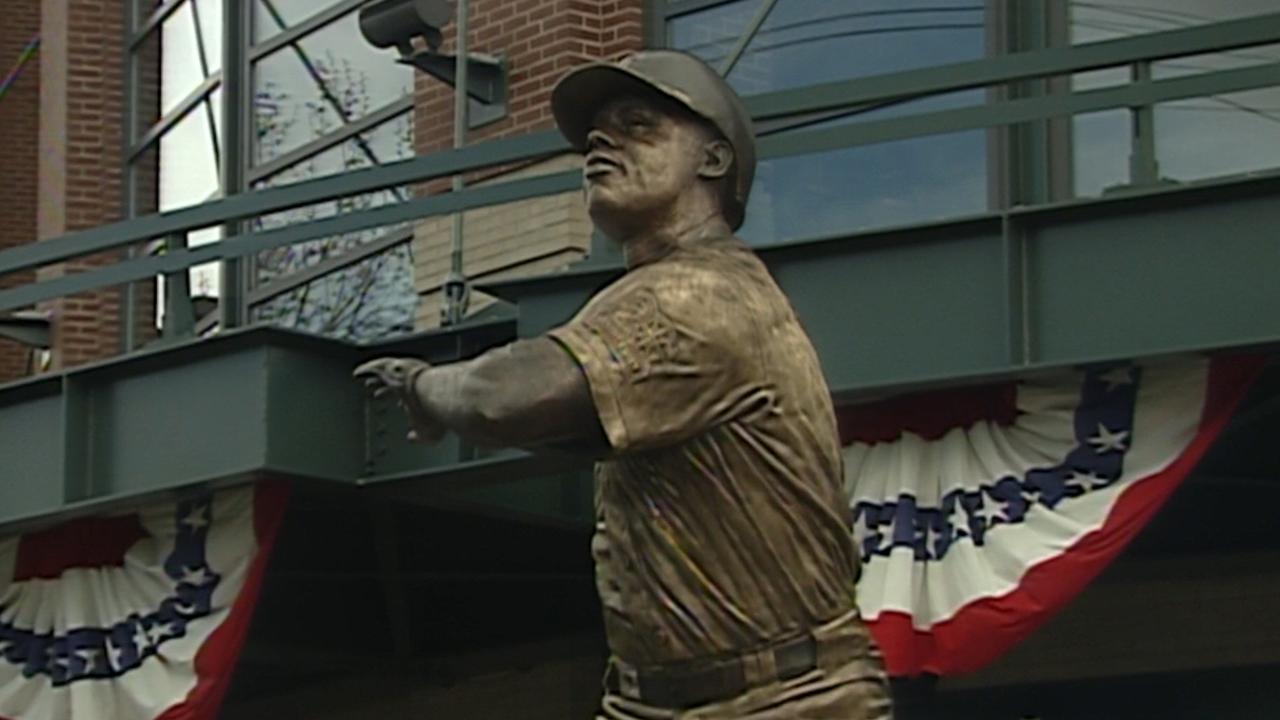 Ten years later, when Griffey was with the Reds, he called then-Commissioner Bud Selig to ask if he could again wear No. 42 on the 60th anniversary of Robinson's historic day since MLB had by then retired the number throughout baseball.
Selig not only granted his approval, he liked the idea so much that the process began where now everyone wears 42 on Jackie Robinson Day.
"It was just my way of saying thank you, my way of giving back," Griffey said of his idea at that time. "I had no idea it would turn into something like this."
And now he's linked once again to Robinson in a more subtle way, this time with a bronze patch on his permanent place in front of Safeco Field.
Greg Johns has covered the Mariners since 1997, and for MLB.com since 2011. Follow him on Twitter @GregJohnsMLB and listen to his podcast. This story was not subject to the approval of Major League Baseball or its clubs.