After an early break, Duffy handcuffs Halos
KC lefty lauds Cain's assist, retires 20 of last 22 batters he faces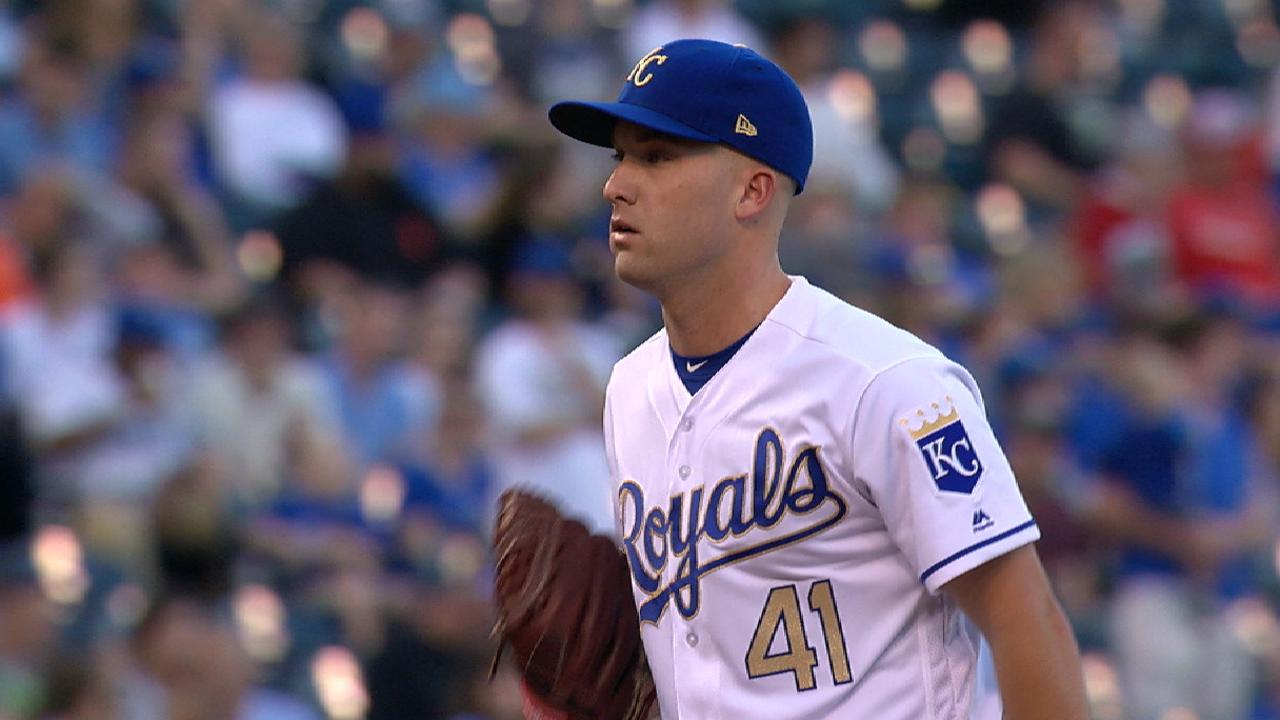 KANSAS CITY -- It wasn't the start Royals left-hander Danny Duffy envisioned against the Angels on Friday: single, walk, RBI single.
But on the RBI single by Mike Trout, Duffy got a break he needed and he took full advantage. As Trout's single chased in Yunel Escobar, Kole Calhoun tried to go from first to third. But center fielder Lorenzo Cain threw a one-hop strike to third to nail Calhoun.
Duffy promptly retired 20 of the next 22 hitters he faced and the Royals cruised, 7-1.
"He's our ace," third baseman Mike Moustakas said. "What he did last year, he's definitely capable of being in that Cy Young conversation. He goes out there and does what he's capable of doing, it's going to be an awesome thing to watch."
And watching is mostly what the Angels did. Duffy went seven innings, struck out six, gave up one run and lowered his ERA to 1.80.
"He had three pitches and he was mixing them up well and getting them for strikes," Angels manager Mike Scioscia said. "He used his changeup a lot, just kept us off balance with his fastball. He pitched a good game. We didn't get too many good looks at him."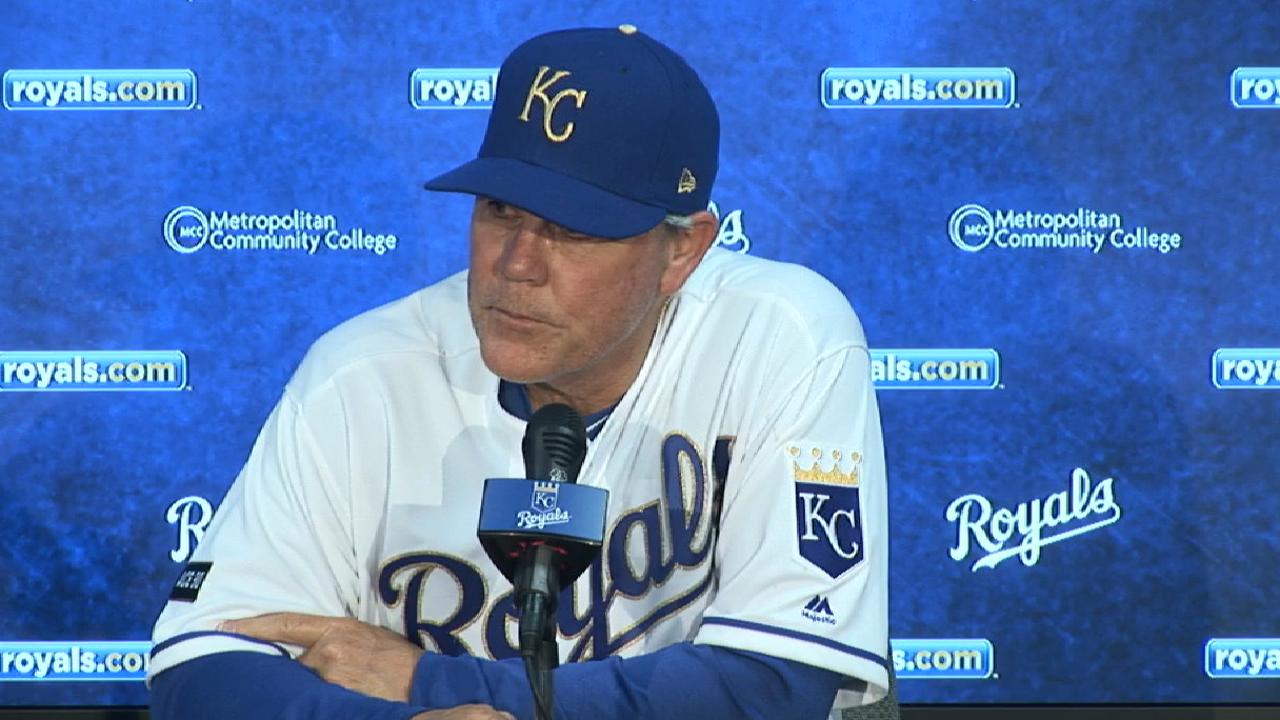 Calhoun agreed: "I mean, he's a tough lefty and had his changeup working well tonight to righties. He spotted the fastball well and kind of kept us off balance. ... He threw the ball well, you've got to tip your cap to him."
Duffy, who improved to 2-0, tipped his cap to his defenders.
"My defense was really good," Duffy said. "I thought the biggest play of the game was Lorenzo throwing out Calhoun at third. That inning could have gone a number of ways had he not thrown him out there. It was huge."
Once past the first inning, Duffy said it was pretty much cruise control.
"It was nice," Duffy said. "I've been there before. I'm not trying to sound full of myself. But when you hit that kind of groove, it's definitely not a bad feeling."
Cain had a good view of Duffy's pitches from center field and enjoyed what he saw.
"He was outstanding," Cain said. "He was lights-out. We've had back-to-back great performances from Vargy [Jason Vargas] and Danny."
Jeffrey Flanagan has covered the Royals since 1991, and for MLB.com since 2015. Follow him on Twitter @FlannyMLB. This story was not subject to the approval of Major League Baseball or its clubs.