Despite 2 HRs, Herrera sticking with slider
Royals reliever says poor location is to blame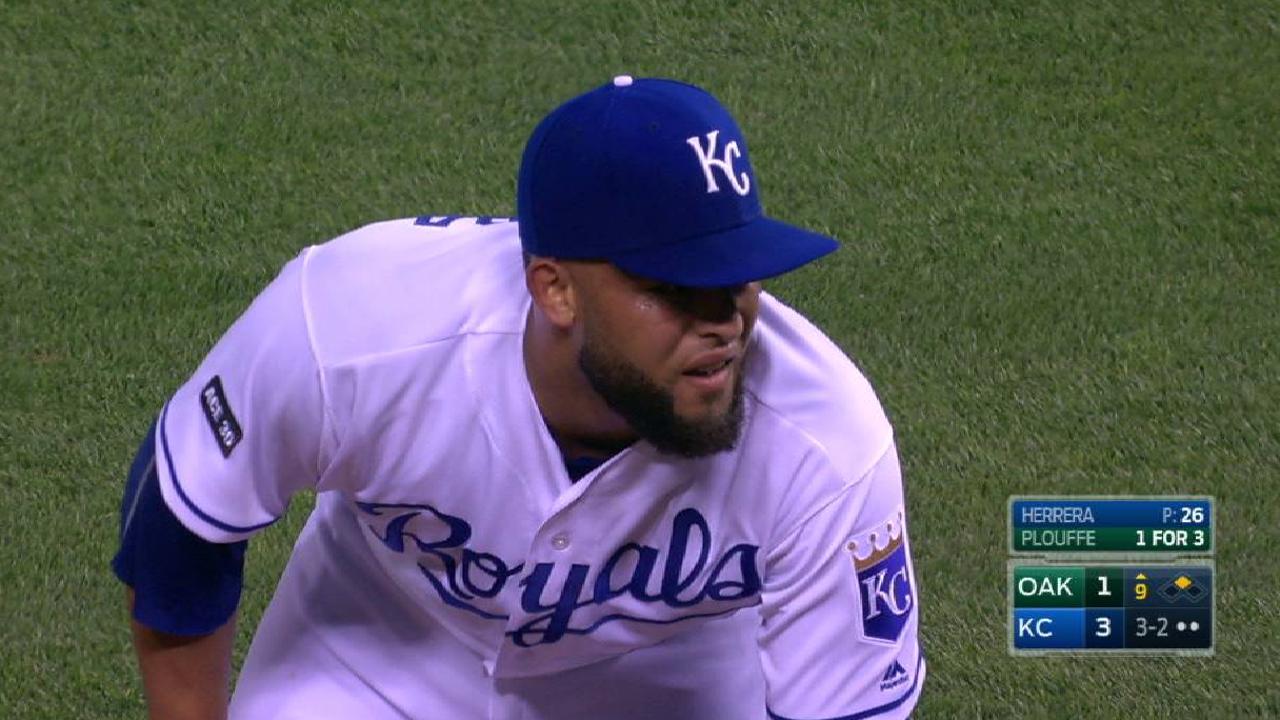 KANSAS CITY -- Twice this season, opponents have taken Royals closer Kelvin Herrera deep.
On both occasions, they hit a Herrera slider that hung in the strike zone.
First it was Houston's Jake Marisnick who knocked one out at Minute Maid Park last Sunday, creating a blown save for Herrera in a game Kansas City eventually lost, 5-4. Then on Thursday, Oakland's Rajai Davis drilled a Herrera slider for a home run in the Royals' 3-1 win.
Immediately some Royals fans wondered why Herrera had been beaten twice by his third-best pitch. But actually, Herrera's slider is almost as effective as his changeup.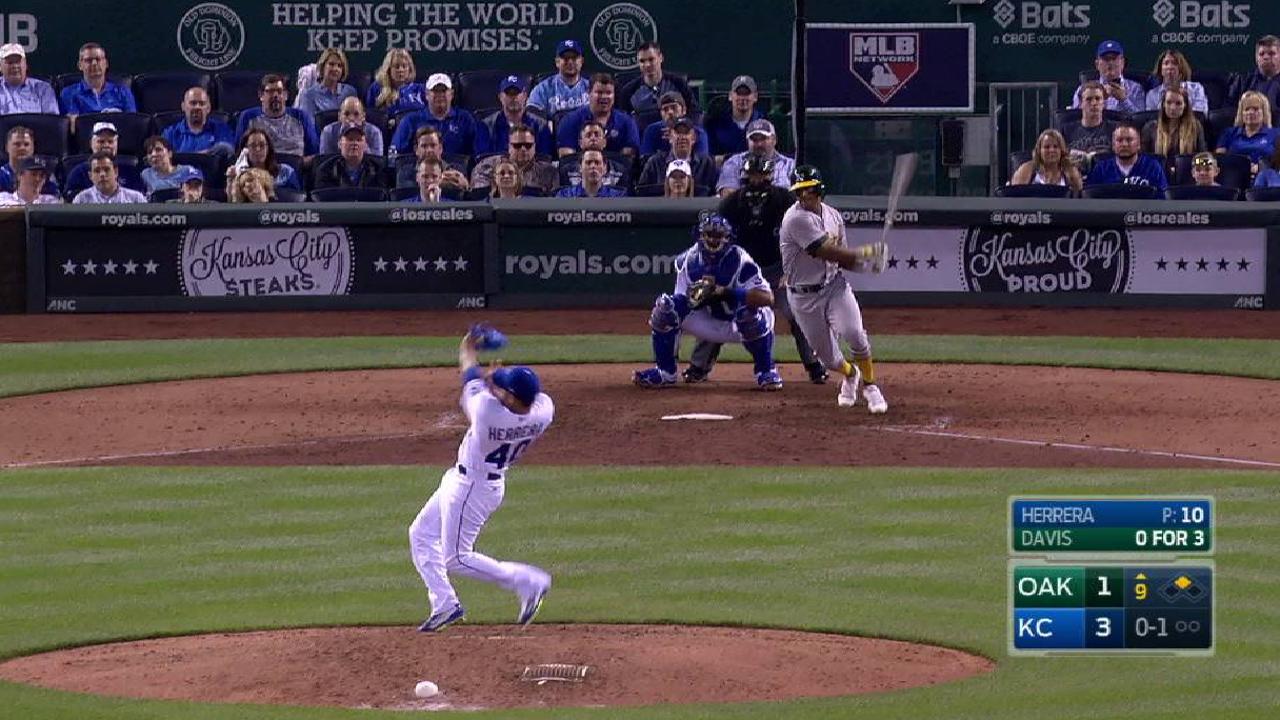 In 2016, opponents hit .177 with two home runs off Herrera's slider, according to Statcast™. They hit .176 off his changeup with no home runs.
Herrera remains confident in his pitch selection this season.
"It was just poor execution," Herrera said. "One [Davis] hit for a foul ball and the other one was way worse [a home run].
"It was kind of a backup slider. I just tried to throw that one low and away and make him chase. But I don't want to throw it for a strike. I don't want to [speed] up their bat speed. But I did."
The slider is a pitch that Herrera, with the Royals' encouragement, began to develop last year to give hitters a different look, and it was effective most of the time --- opponents slugged just .316 against it.
"It was a new pitch last year," Herrera said. "Maybe hitters are expecting it now."
Herrera has thrown the slider 10 times this season and he has thrown it harder in 2017 compared to '16 -- 86.8 mph to 82.8.
Herrera has no explanation for the increased velocity, but plans on using his slider consistently.
"It was bad location," Herrera said. "I will keep using it. It depends on how they look on the previous pitch. It all depends on the hitter."
Jeffrey Flanagan has covered the Royals since 1991, and for MLB.com since 2015. Follow him on Twitter @FlannyMLB. This story was not subject to the approval of Major League Baseball or its clubs.