Starters to buy, sell after early performances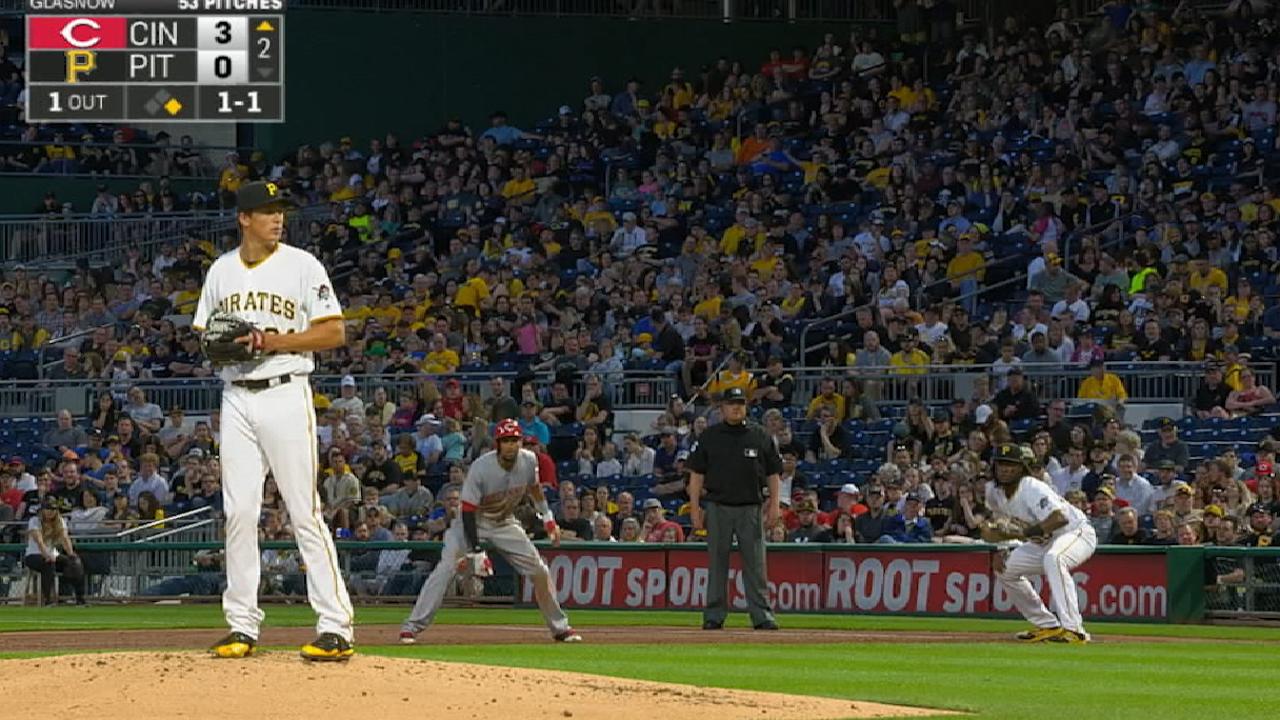 The following is a transcript of a segment from this week's Fantasy411 podcast, hosted by MLB.com lead fantasy writer Fred Zinkie and national editor Matthew Leach. To hear the rest of Zinkie and Leach's discussion, subscribe to the Fantasy411 podcast by clicking here.
Leach: We move to starting pitchers and another very highly regarded prospect who is not off to a great start in 2017, and that's Tyler Glasnow. But it's only one start. We knew there were going to be rough times. If I was intrigued by him before, I still am. I am not jumping off. And in fact, to me, if somebody is dumping him, if somebody did get scared off by one start, I am willing to take a flyer on him and at least have him as a bench option to watch for a week or two and see if he gets it together. To me, one bad start where he couldn't find the strike zone, where it's a guy we know sometimes can't find the strike zone, is not enough to chase me away.
Zinkie: I'm going to be a little more negative. I know the potential is there. As you mentioned, having him on your bench is really what you want to do. Coming off his first start of the season, you can't really justify putting him in your lineup, I think, until he puts together a solid start. Sometimes I find fantasy starters are really defined by their worst starts, and not their best starts. And Glasnow's worst start is just really, really bad. It's that inning with six walks and that whole thing. That's the kind of thing that can really ruin your ratios in a roto league or really kill your week in a head-to-head league. Until he can get past those ... Matt Boyd is a totally different pitcher than Glasnow, but he's a guy who I find can put together some good starts. But so far in his career, when he has bad starts, they are just really, really bad. And until pitchers can get away from those so your bad start becomes five innings, four runs, eight baserunners -- a bad start, but not tremendously bad -- then I can put a guy in my lineup. So I don't know what it would take to get him back in my lineup. I think in a 10-team league, I would let him go, maybe even in a 12-team league. But in a 15-team league, I would want to hold him.
• Fantasy411 pod: Subscribe now, celebrate in September
Leach: I think that's a fair point. On the opposite end, a guy who has really outperformed expectations thus far is Kendall Graveman, who is missing bats, which is really the one thing we didn't expect him to do. I am really suspicious to stream him, but I'm not fully on board. Do you like him more than I do?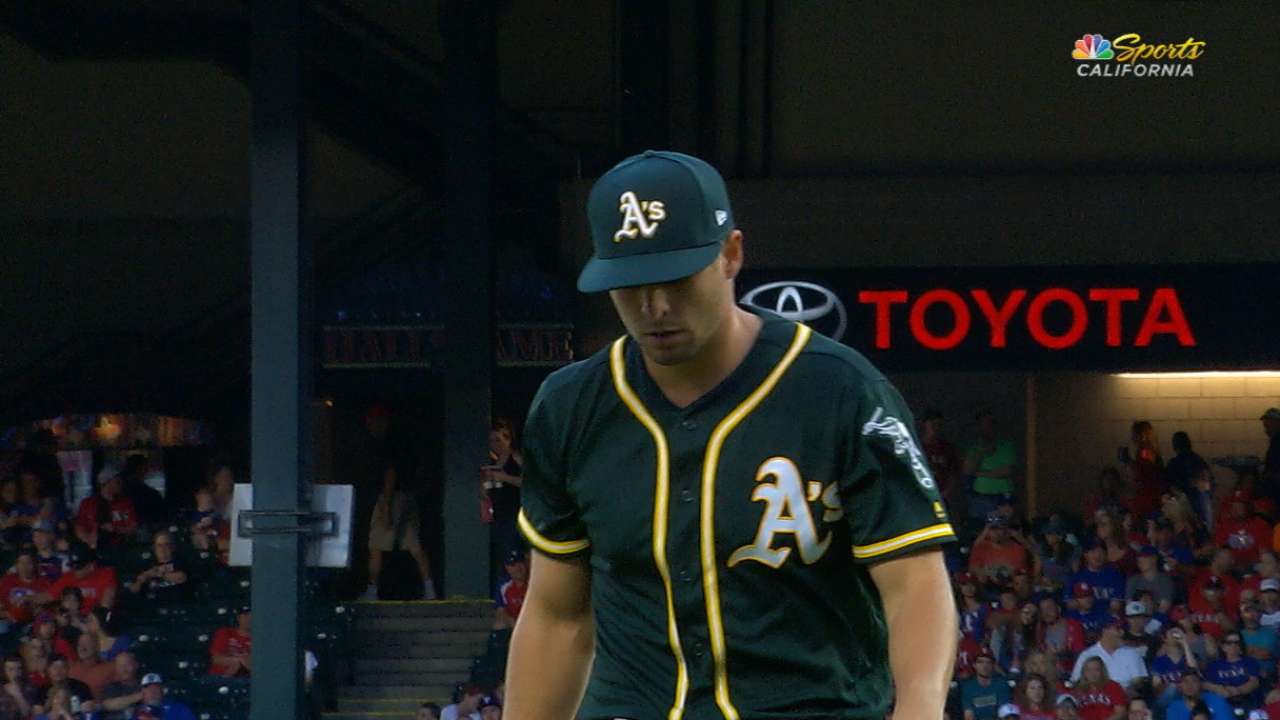 Zinkie: No, not really. I like that you said you're willing to stream him. So am I. I'm willing to stream him even based on him being hot right now. Right now I'll use him until I see something that makes me want to jump off. But I am ready to jump off fairly quickly, because traditionally his strikeout rate is low. So if those strikeouts start going back down to just three strikeouts per start, then we really need him to have solid ratios to help. Obviously if the strikeouts go down, then the ratios start to go back up. I am not projecting stardom for him. He is somebody the A's have always been really high on, right back to when they traded for him with the Blue Jays. The A's liked him more than any other organization, including Toronto, when they traded for him. I think they saw something in him. I'll give him the benefit there from that end. I want to own him right now, but I am not considering him as a six-month asset at this point.
Leach: I want to take a moment here, because it is a very exciting opportunity we don't always get, to tip our cap to our forefathers here at 411. We're going to talk about a player who has been a favorite of one of our predecessors, the great Mike Siano. We are talking about Big Erv, Ervin Santana. He has a 0.69 ERA this year. He was very strong at the end of last year. I am still a little wary. Again, to me, he's more of a back-of-the-rotation guy. He's not somebody I'm out to get. Convince me I should like him more than I do.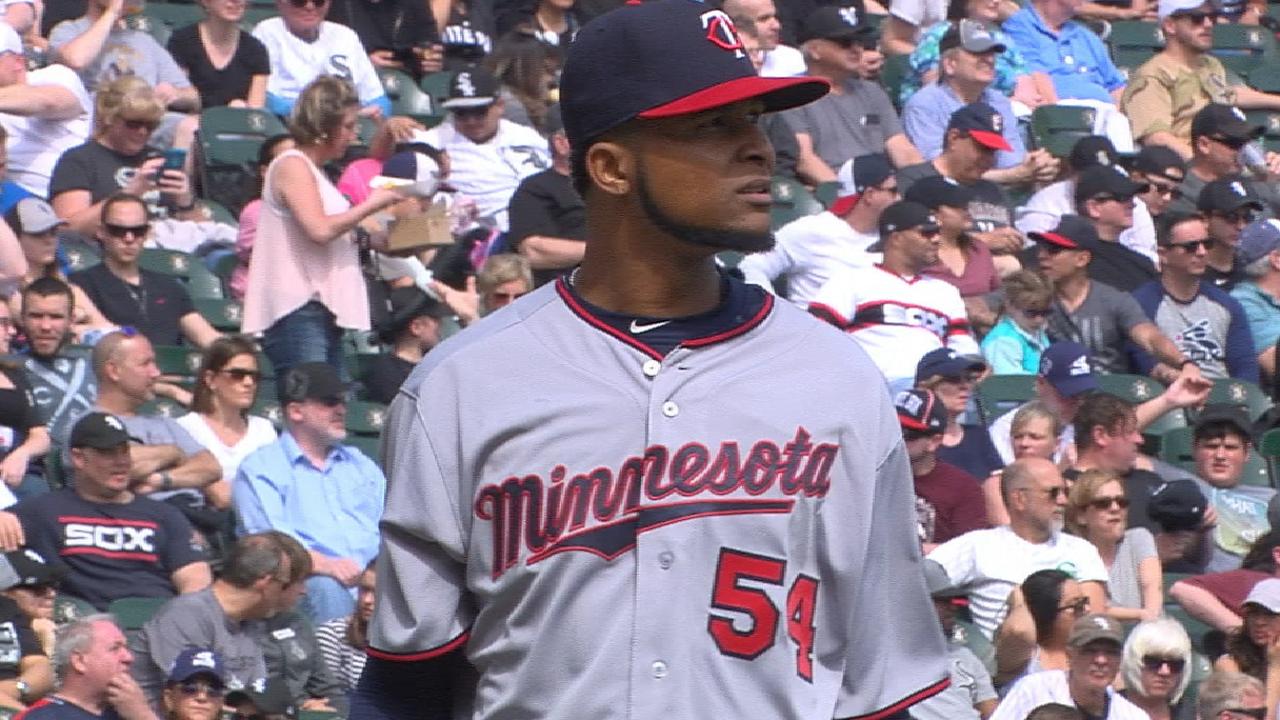 Zinkie: He's been pitching so well; going back to July 20 of last season, he has a 2.25 ERA and a 1.05 WHIP. Those are just really excellent rates. It's really one of those things. They'll do those fantasy games where they'll say, "Cover up the names, just look at the stats." Then talk about him. I agree with you. We're always waiting with Santana, because he has been inconsistent in his career. Week to week, month to month, we're always waiting for the other shoe to drop and for the blowup to happen. But it hasn't happened in a while. His season-long stats tend to be OK. I think he's someone who has to be in every lineup now, and then we'll figure it out. If the other shoe drops, then you deal with it. For example, I much prefer him to Graveman. I would much prefer the consistency of Santana over the potential of Glasnow.
Leach: Where would you rate him compared to somebody who kind of fits a similar profile -- Marco Estrada?
Zinkie: They are getting pretty close in my mind. I guess I still prefer Estrada a little bit, because Estrada is always able to keep his WHIP down. Santana has kept his WHIP down for the past several months, but not in his whole career. Estrada, with those fly balls, always keeps his WHIP down. I think I prefer Estrada for a little bit. But Estrada is not off to a very good start this season. They are getting very, very close.
Leach: Dylan Bundy is off to a really intriguing start overall. He had one great start. He is one of those guys a little like [Byron] Buxton -- except he is performing -- one of those guys where the prospect sheen is so bright, even now. The tools are so good. There is this excitement level. There is a term [Astros general manager] Jeff Luhnow used to use a lot. I know it's not unique to him, but he's the guy I heard use it most when he was the Cardinals farm director. He said: "This is a guy you can dream on." Bundy is definitely a guy you can dream on. I kind of wonder how much that colors how you talk about him, because the performance has been pretty inconsistent. He was pretty lousy down the stretch last year, so the question is, are you buying that maybe he's put something together, or are you selling and hope somebody else is buying that?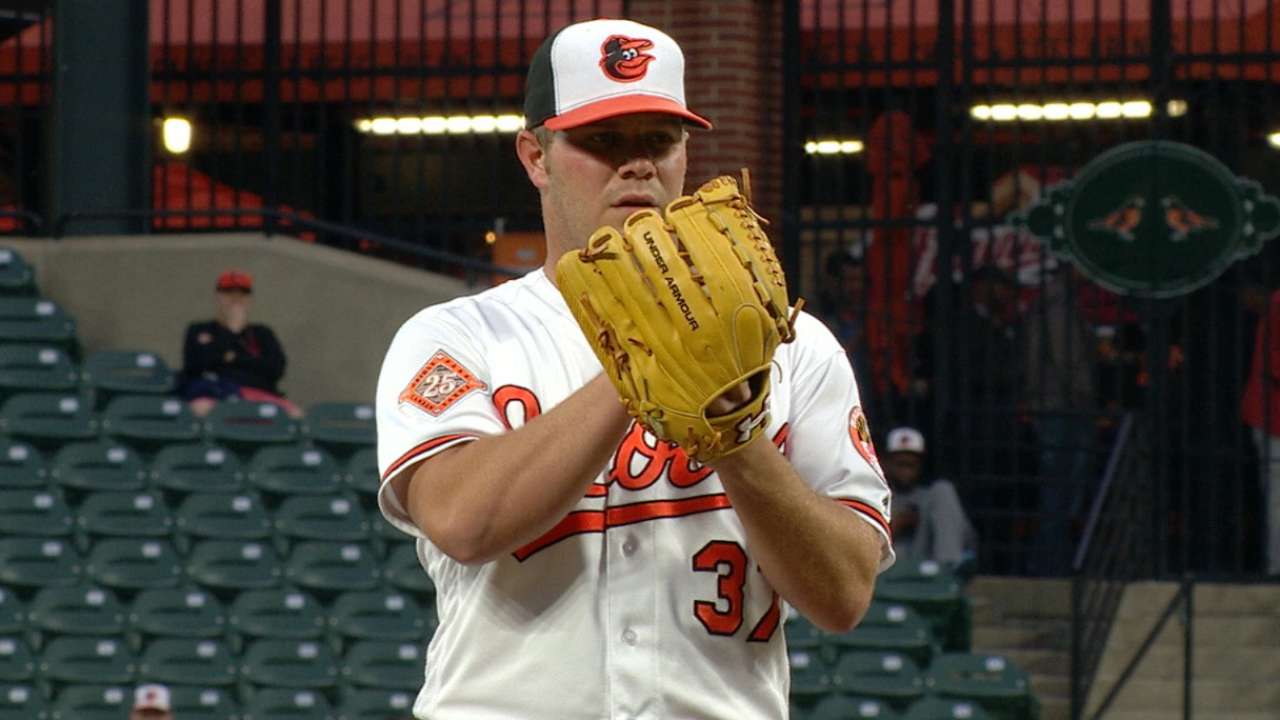 Zinkie: If I had picked up Bundy as a speculation play and its turnout so far, I think I'd be looking to move him. I think I'm lower on him than most people. Given the whole sample size of the season so far, I'm not that impressed by his first start of the season, against the Blue Jays. The Blue Jays have been one of the worst lineups in baseball so far this year, and I know they will come around and be better than they have been and everything. But really, almost every pitcher who has faced Toronto so far has been successful. That takes some of the shine off that one for me. Bundy's start against Boston -- and I know Boston is a tough lineup, but they really haven't been at full strength so far this year. Three strikeouts in 6 1/3 [innings], nine baserunners. Not really that impressive. We know the AL East is tough. Like I said, if someone else in my league is really excited about getting Dylan Bundy, I'd happily trade him for Ervin Santana. I think other owners would be totally interested in that.
Leach: One more starter before we move on. Lance McCullers Jr. Is this the year?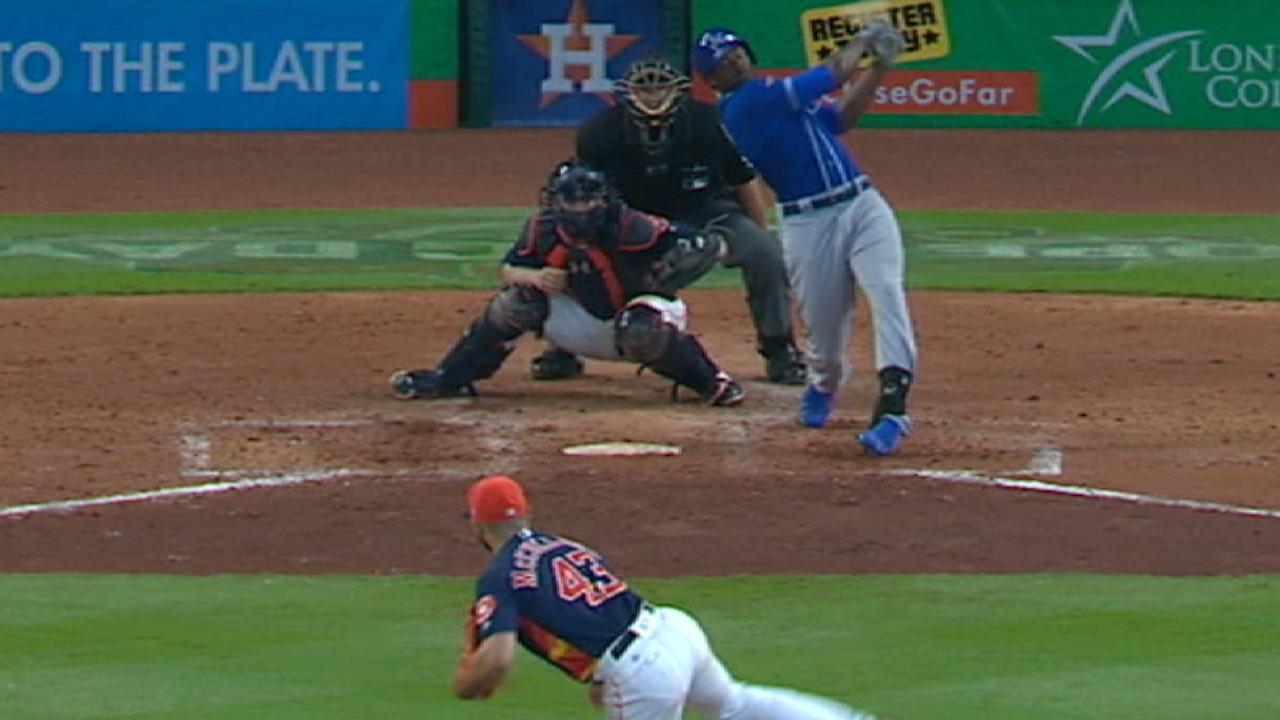 Zinkie: We wont know until August, because he has to stay healthy. With players like Lance McCullers, Giancarlo Stanton, health is such a big issue. But on a per-start basis, this guy has arrived. He's terrific. I think there is a really neat market right now for McCullers. If you need to trade for a potential ace, if you don't want to pay what you have to pay for Scherzer or Kershaw or Syndergaard in the trade market, and you want someone who maybe, if everything breaks right, could possibly be that good, I think McCullers is your trade target because he will cost less than that. If he stays healthy, he can be really, really good. If your pitching started off really poorly and you need to make a move, I think he's an interesting guy to make a move for.