Turner's hamstring showing signs of progress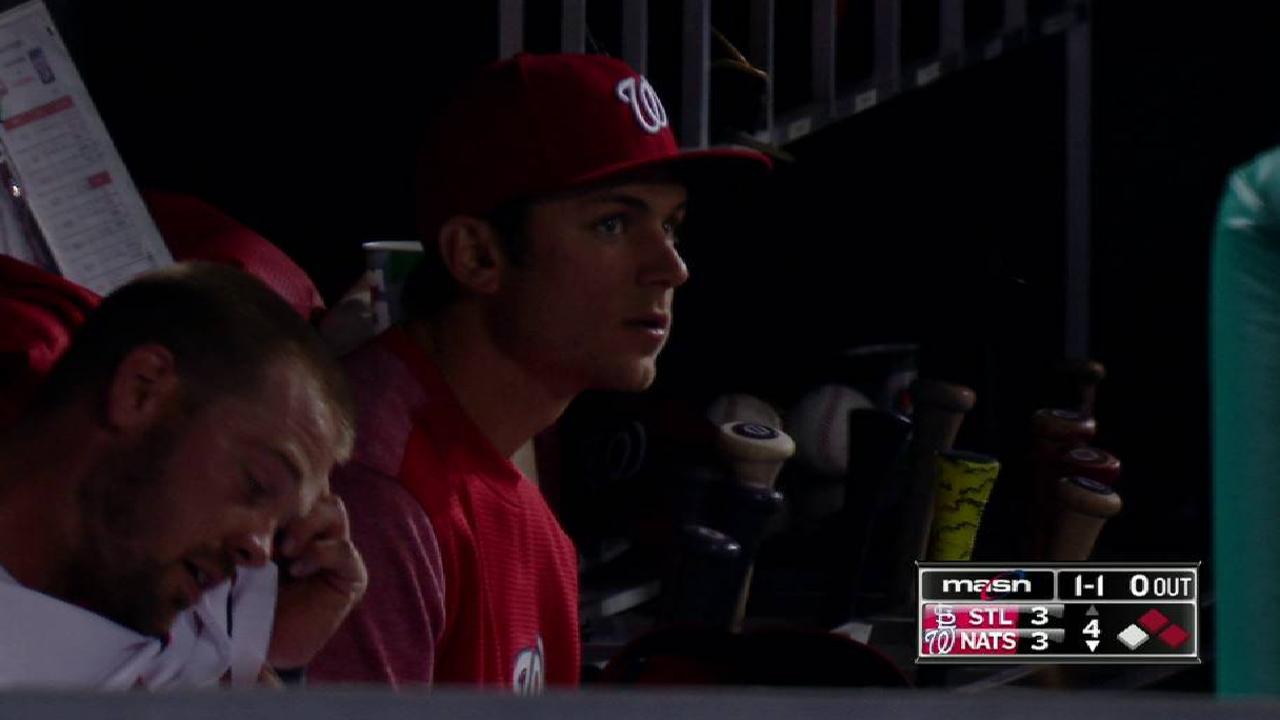 WASHINGTON -- Trea Turner is showing signs of progress as he recovers from a right hamstring strain that landed him on the disabled list. He has able to ride an exercise bike and do some tolerated running, and he even took batting practice earlier this week.
Turner is eligible to be activated from the DL on Wednesday, but manager Dusty Baker was not ready to commit to him being ready to return when eligible.
"My experience with hamstrings are whenever they're ready, I believe in giving them another couple days," Baker said.
Turner initially injured his hamstring on a stolen base this past Saturday. He tried to play through it at first, but when he could not score from second on a single, he was removed from the game. With the benefit of the 10-day DL, the Nationals decided to exercise caution, especially considering Turner's legs contribute to so much of his ability and speed.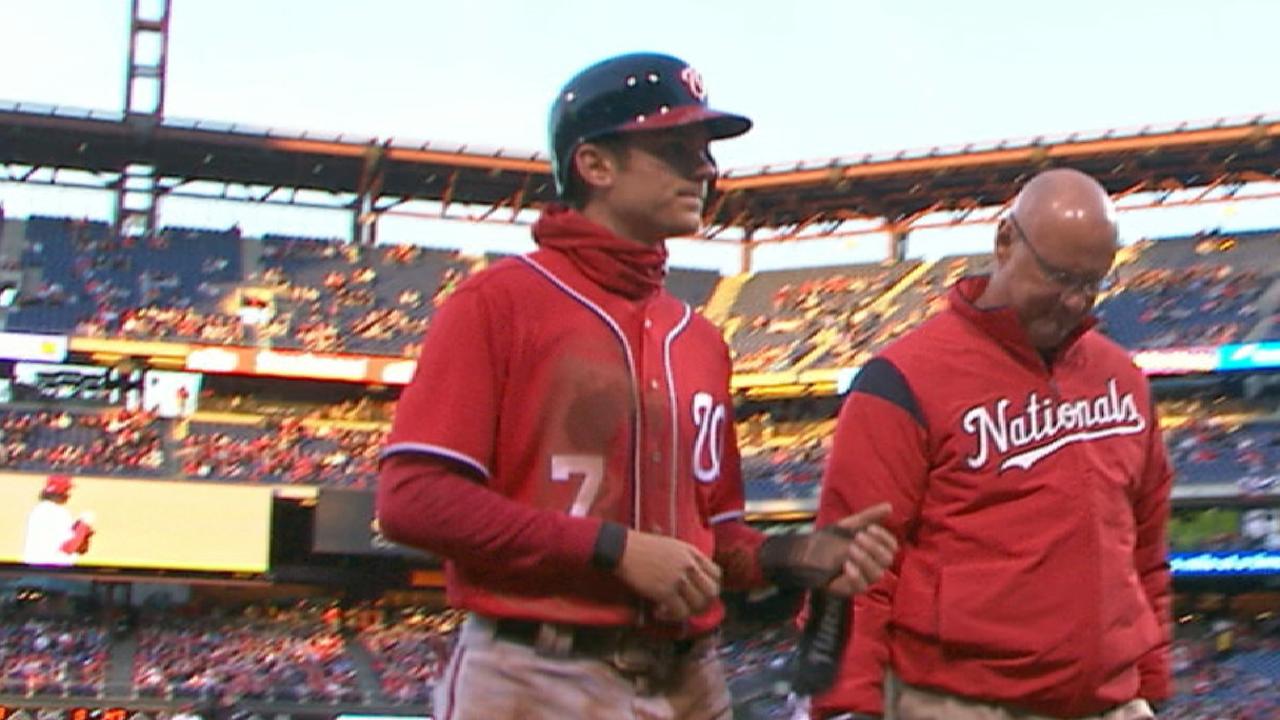 "On the positive side, I think he caught himself before he did some real damage to it," Baker said.
Worth noting
• Joe Ross' return to the Nationals could be imminent, after a strong outing in his latest start with Triple-A Syracuse on Thursday.
Ross gave up one run on six hits in seven innings with six strikeouts in his second start in the Minors. Baker said he focuses particularly on walks when he sees numbers from a Minor League start, so the fact that Ross did not yield any walks had to be encouraging.
The Nats will need a fifth starter at some point after this turn through the rotation, so instead of Ross making another start at Triple-A in five days, he could be promoted to the Majors.
"I hope so," Baker said. "And I hope that sometime in the future, for his career and our sake, [he] will move up eventually and not be a No. 5 starter, because that No. 5 starter is a tough spot."
Jamal Collier covers the Nationals for MLB.com. Follow him on Twitter at @jamalcollier. This story was not subject to the approval of Major League Baseball or its clubs.