Giants' woes cashing in runners continue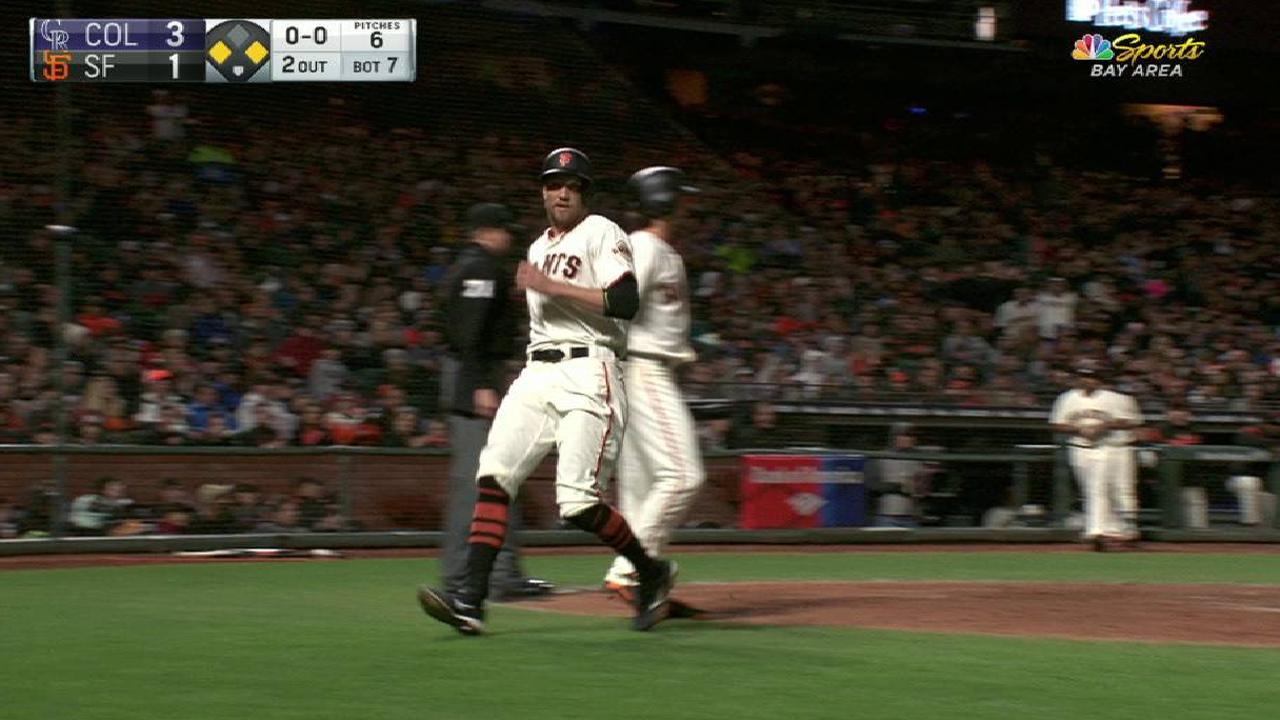 SAN FRANCISCO -- For a brief moment in the ninth inning of Thursday's 3-1 loss, it looked like the Giants were finally ready to break out of their season-long funk with men in scoring position when they loaded the bases with one out against Rockies closer Greg Holland.
Manager Bruce Bochy certainly liked the way things stacked up for his ballclub -- right up until Eduardo Nunez grounded into a game-ending double play that dropped San Francisco to 4-7 on the young season.
"You feel good the way that inning was unfolding," Bochy said. "The only thing you can do is go up and take a good swing and hopefully barrel up the ball, and Nuney did that. He just hit it right at them. He's a tough man to double up, but he hit that hard [enough] that they got him."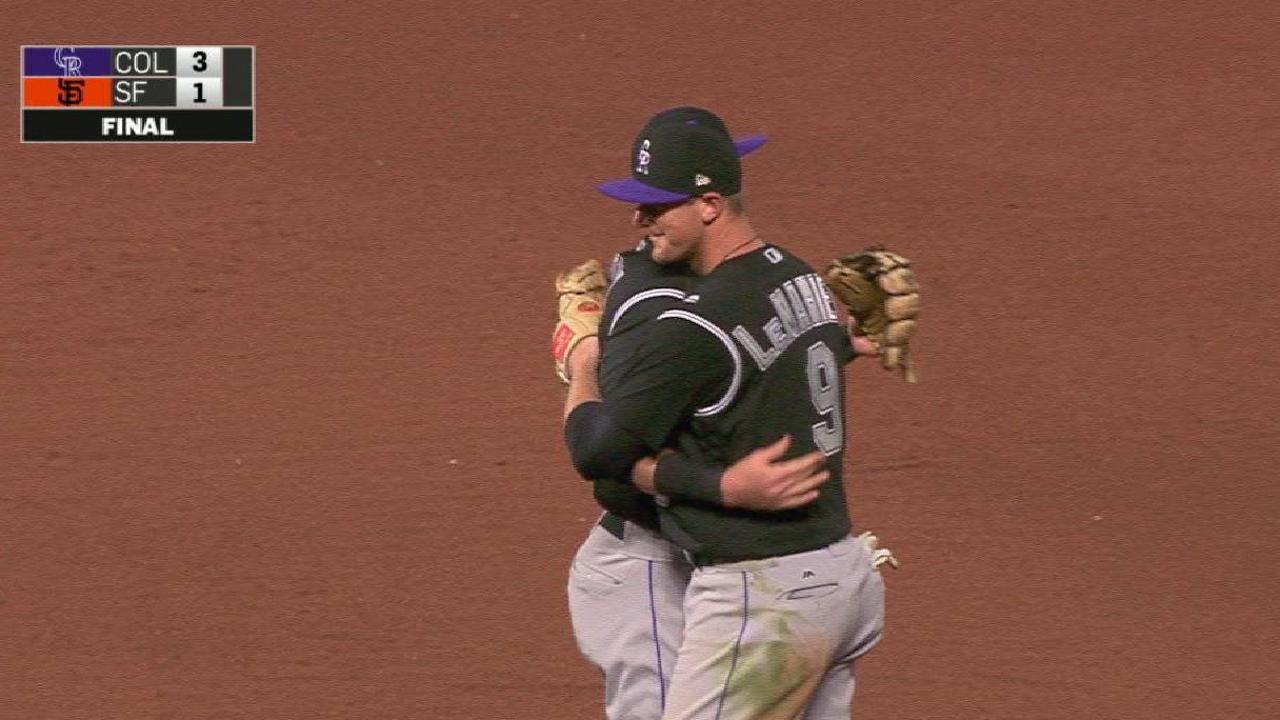 Nunez's final at-bat was symptomatic of what's gone wrong for the Giants' offense this season. They've done well getting men on base. Getting them across home plate has been another matter.
Not much changed against Colorado, either.
Denard Span singled leading off the first but was erased on a double play. The Giants didn't get another hit until Brandon Belt's leadoff single in the seventh.
Hunter Pence later scored in the seventh on Nunez's sacrifice fly but that was small consolation for a team that has struggled at the plate with runners in scoring position this year.
"We owe ourselves two or three comebacks because we've lost some tough ones," Bochy said. "You'd like to think tonight that was going to happen, but we came up short."
All five hits against the Rockies were singles. Both hits in the ninth inning were infield singles by Joe Panik and cleanup hitter Hunter Pence.
"Tonight we pitched really well and played defense, too," Rockies manager Bud Black said.
It didn't help that San Francisco was missing two of its top hitters. Catcher Buster Posey remains on the seven-day concussion list while shortstop Brandon Crawford was limited to a pinch-hit appearance in the eighth inning after joining the team late following the death of his sister-in-law Wednesday.
The top of the Giants lineup accounted for all five hits against the Rockies, although Pence struck out twice. Belt, the No. 3 hitter, went 1-for-4 and is batting .190 this season.
Michael Wagaman is a contributor to MLB.com and covered the Giants on Thursday. This story was not subject to the approval of Major League Baseball or its clubs.