Royals get huge lift from Vargas to end skid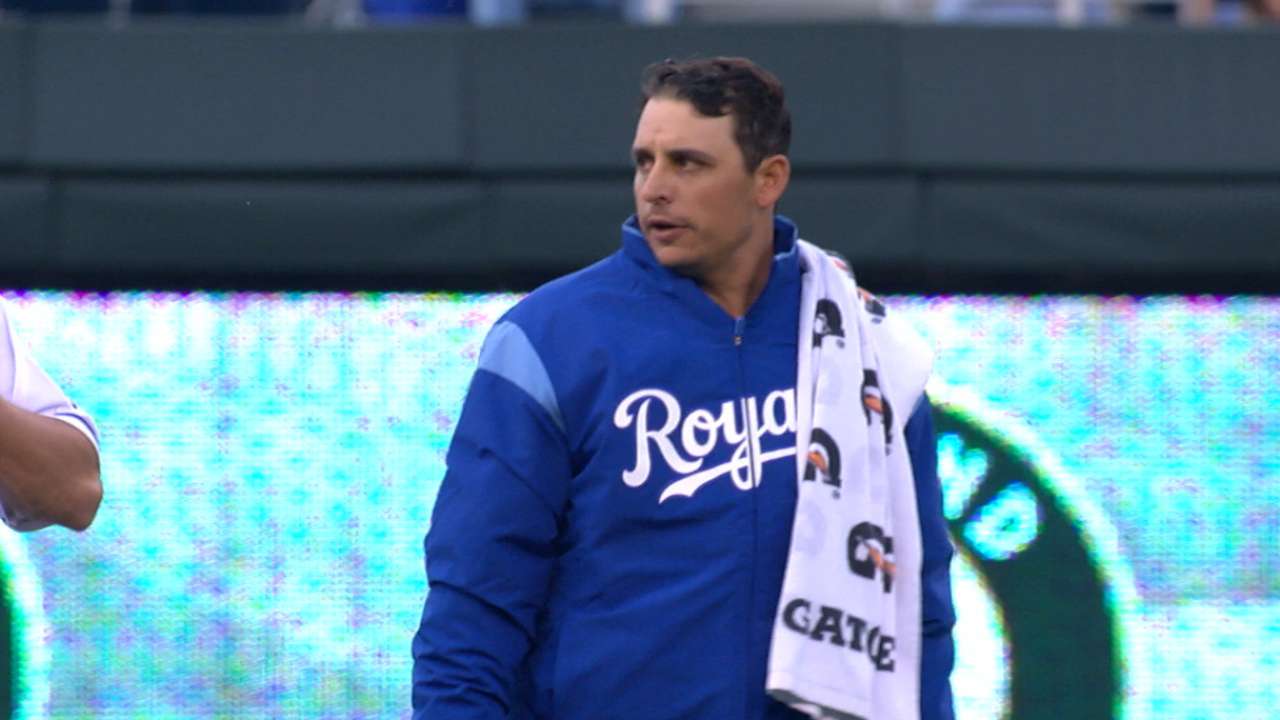 KANSAS CITY -- Just when the Royals needed it, left-hander Jason Vargas stepped up and helped stop the bleeding.
Vargas shut down the A's with 7 2/3 scoreless innings, helping the Royals stop a three-game losing skid with a 3-1 win in the series finale on Thursday night.
Vargas threw 98 pitches and effectively spotted his fastball, which set up his changeup.
"He pitches you in, he pushes you off, you see guys moving their feet a lot," A's manager Bob Melvin said. "Then, he throws you changeups away and doesn't throw anything in the middle of the plate. He pitched well."
Vargas gave up just four hits and struck out eight. His second win of the season also lowered his ERA to 0.66.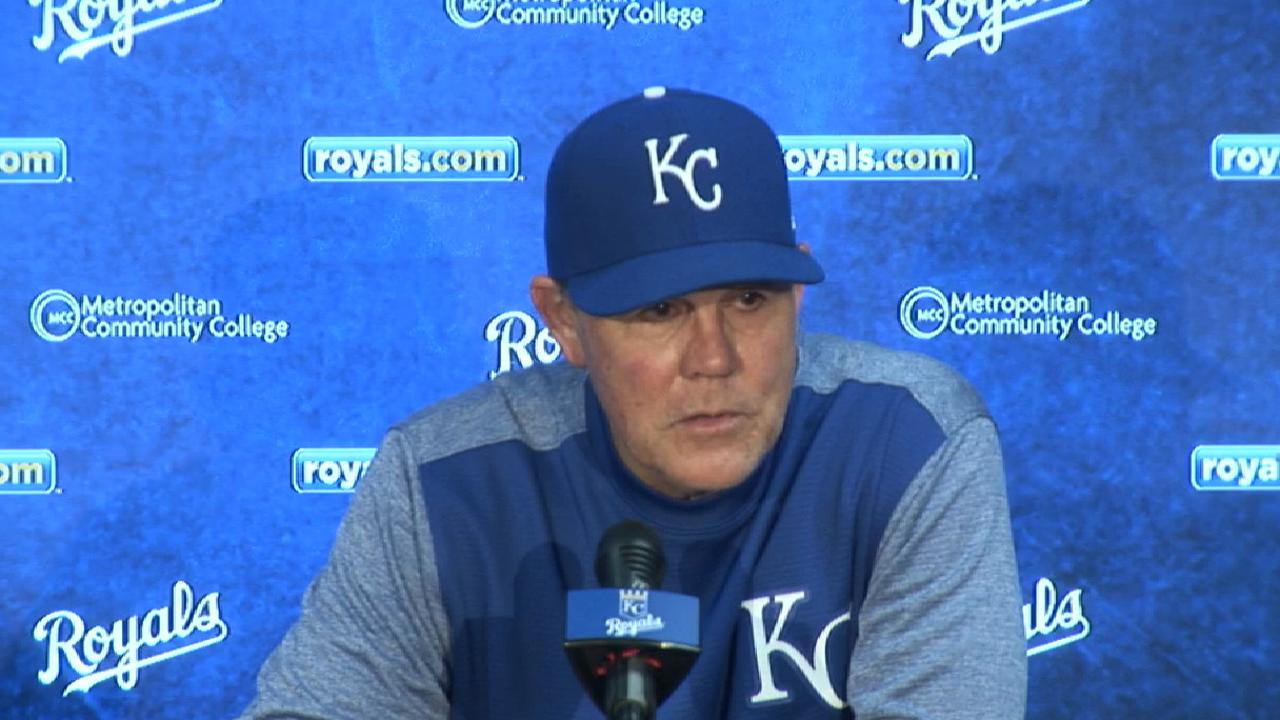 "Awesome. He was unbelievably good," Royals manager Ned Yost said. "I don't think he missed too many spots today."
Vargas said he used a similar plan to the one he used in Houston on Friday.
"I think it all fed off being able to get ahead with the fastball, opening things up for the other pitches early in the count, late in the count, then later in the game," Vargas said. "Being able to command the fastball early definitely opened some doors in those middle innings and later innings."
Vargas rarely had to navigate through any trouble. But the A's had something brewing in the fourth inning when slugger Khris Davis came up with one on and one out.
Vargas fell behind 3-0, but he then threw a changeup and Davis grounded into a double play. Davis had pounced on a 3-0 fastball from Ian Kennedy on Monday and hit a two-run homer.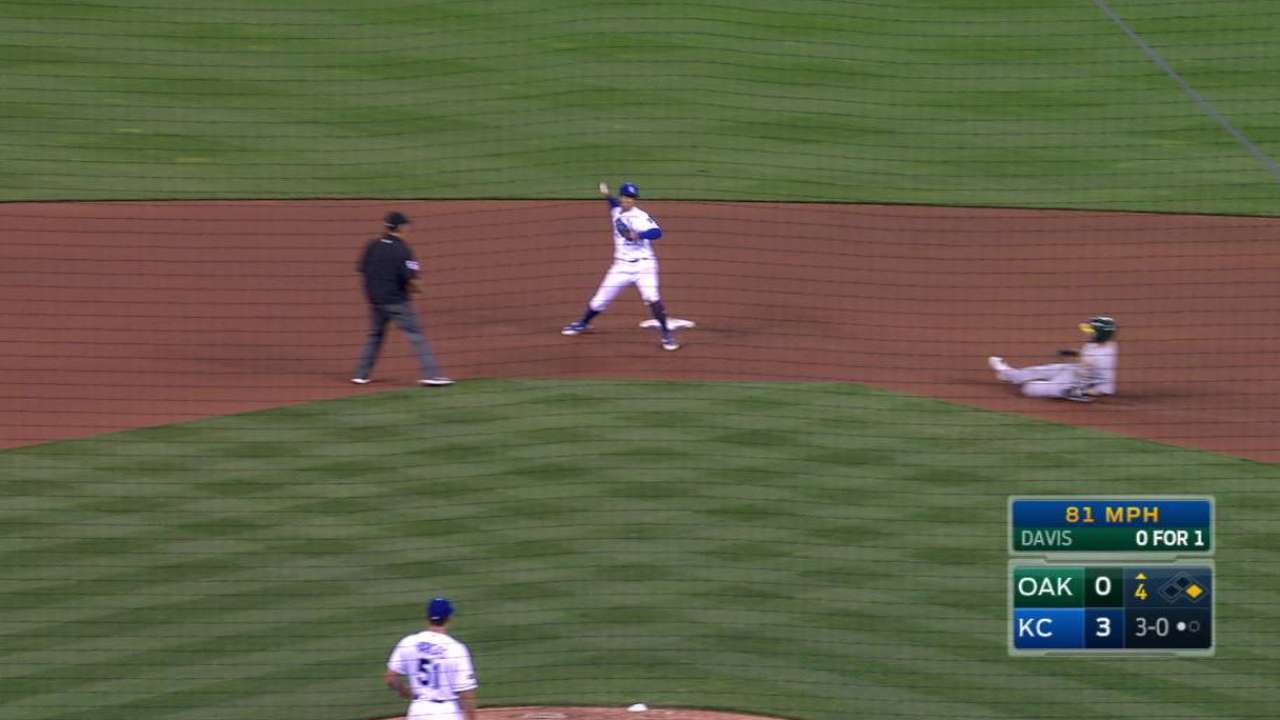 "We had talked about it," Yost said. "We know he was going to swing 3-0. It was a great call from Salvy [catcher Salvador Perez]."
Vargas thought the double play was a key moment.
"Definitely," he said. "And we were able to turn a double play with [Trevor Plouffe] up there later. We were just able to play a good baseball game tonight.
"No secret we need to win some ballgames, and it's definitely better to get back on that train than not. But hopefully it keeps us rolling."
Jeffrey Flanagan has covered the Royals since 1991, and for MLB.com since 2015. Follow him on Twitter @FlannyMLB. This story was not subject to the approval of Major League Baseball or its clubs.