Mets activate Lagares; Conforto sticks around
Outfielder returns from DL, but reliever Sewald is the one optioned to make room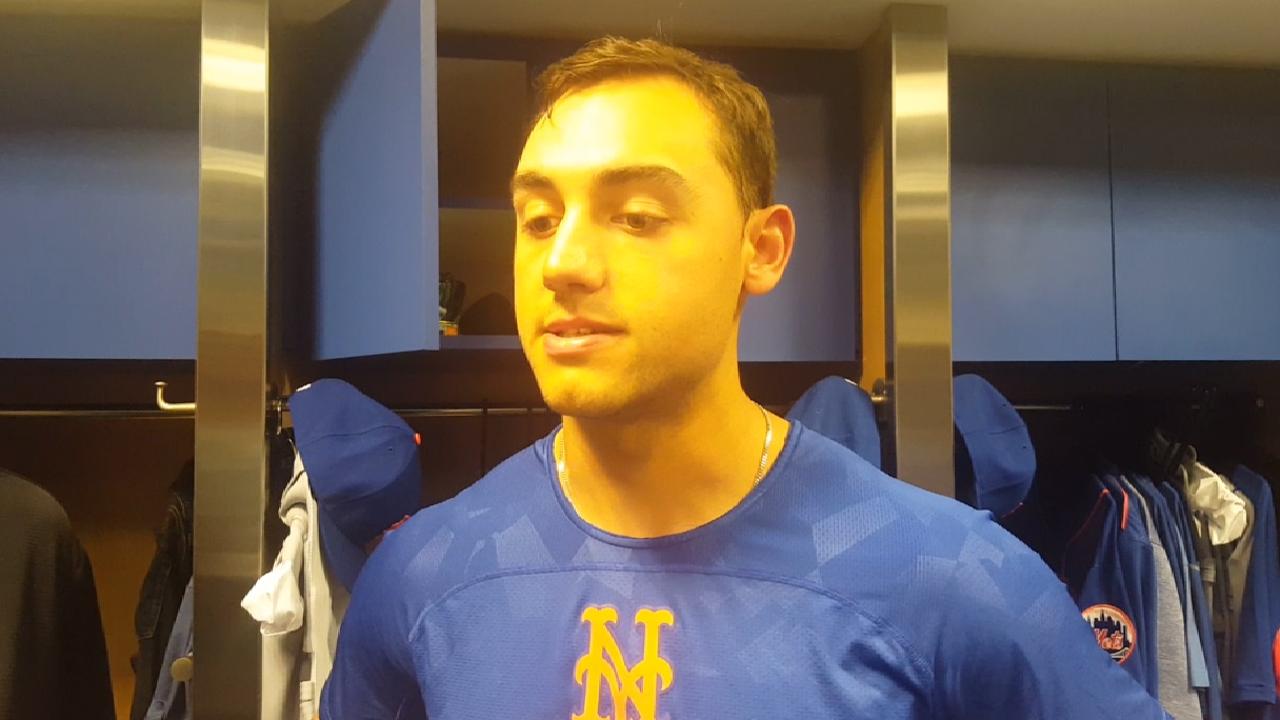 MIAMI -- Michael Conforto heard the whispers and knew he was vulnerable. But Thursday, Conforto avoided becoming victim to a crowded outfield. Instead, the Mets activated Juan Lagares from the disabled list in a move that did not come at the expense of one of their hottest hitters.
Rather than demote the streaking Conforto to Triple-A Las Vegas, the Mets kept him on their bench, optioning reliever Paul Sewald to Vegas. Almost immediately, Conforto vindicated the Mets' trust in him, hitting a pinch-hit, game-tying double in the eighth inning of their game against the Marlins.
"I really do believe that the best thing for my development is for me to play against the best in the world, to play at this level and to consistently face these guys," Conforto said. "I think that's going to be the best thing for me. Playing every day? Yeah, that's definitely a positive for me. But if I'm down there and tearing it up, maybe some of that benefit goes to waste a little bit. I think this is where I need to be, and I'm excited to be here."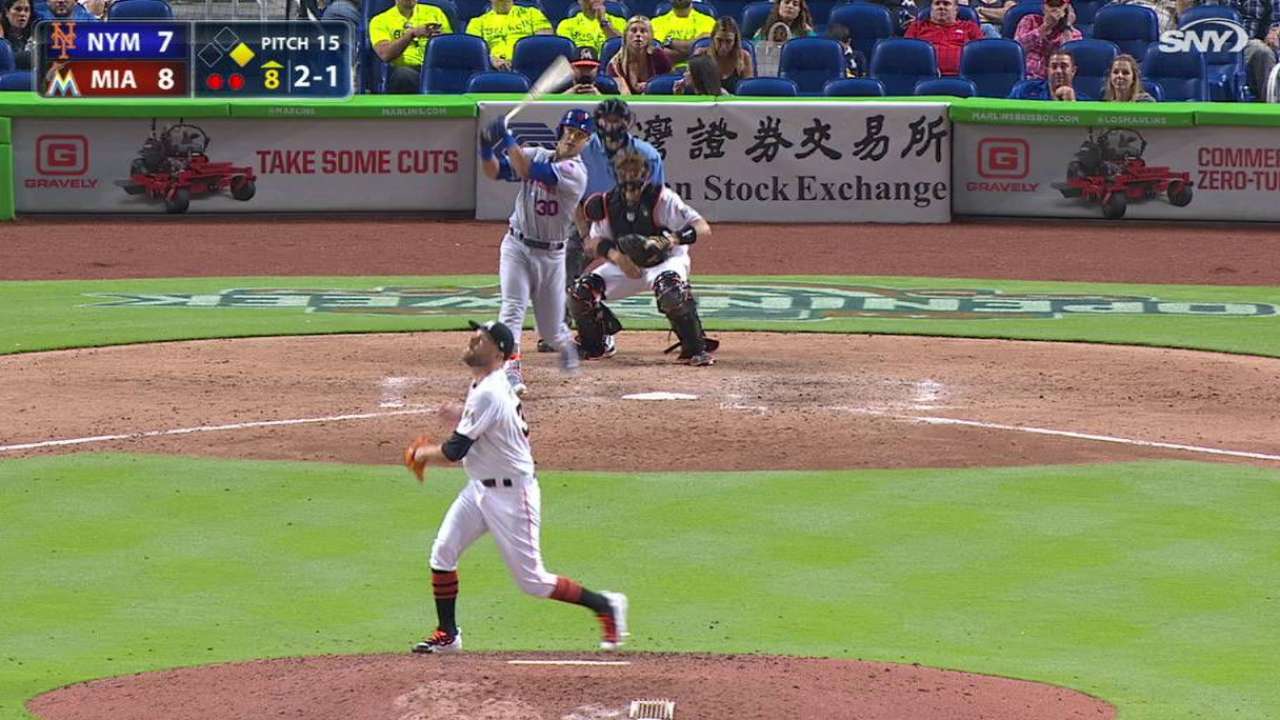 Certainly, Conforto swayed the Mets with his recent play, going 3-for-7 with two home runs and two walks in a pair of starts this week. That, combined with the fact that Brandon Nimmo is progressing slowly from a hand injury, convinced the Mets that Conforto deserved to stay.
That does not mean Conforto will play any more often than he did over New York's first 10 games, starting two of them and appearing in another six as a pinch-hitter. But the Mets will continue to look for ways to give Conforto one or two starts per week, in addition to regular opportunities late in games. A textbook example unfolded Thursday, when the Mets used Conforto as a pinch-hitter with the tying run on base, kept him in the game for a second at-bat, then double-switched him out in favor of Lagares in the 10th.
"The one thing he has done is shown us that he actually can handle the role off the bench," manager Terry Collins said. "That's been a big factor. ... He's dangerous off the bench."
Also dangerous is Lagares, a former Gold Glove Award winner who returns from a strained left oblique he injured during the final week of Spring Training. Lagares will serve as a frequent starter for the Mets against left-handed pitchers, as well as a late-inning defensive replacement in center field. Collins said he plans to give Lagares his first start in center on Friday against Marlins lefty Adam Conley.
"Right now, I feel 100 percent, I feel good," Lagares said. "I wanted to be there [Opening Day], but I just wanted to make sure everything was OK before I came here."
The move also brought balance to the Mets' roster, which featured an extra reliever and a short bench for much of the season's first week. Sewald appeared in just two games with the Mets, allowing a pair of runs over 1 1/3 innings.
Anthony DiComo has covered the Mets for MLB.com since 2008. Follow him on Twitter @AnthonyDiComo and Facebook, and listen to his podcast. This story was not subject to the approval of Major League Baseball or its clubs.