MLB.com Columnist
Tracy Ringolsby
Tommy John surgery rep is evolving
Rox closer Holland latest in long line of pitchers to successfully rehab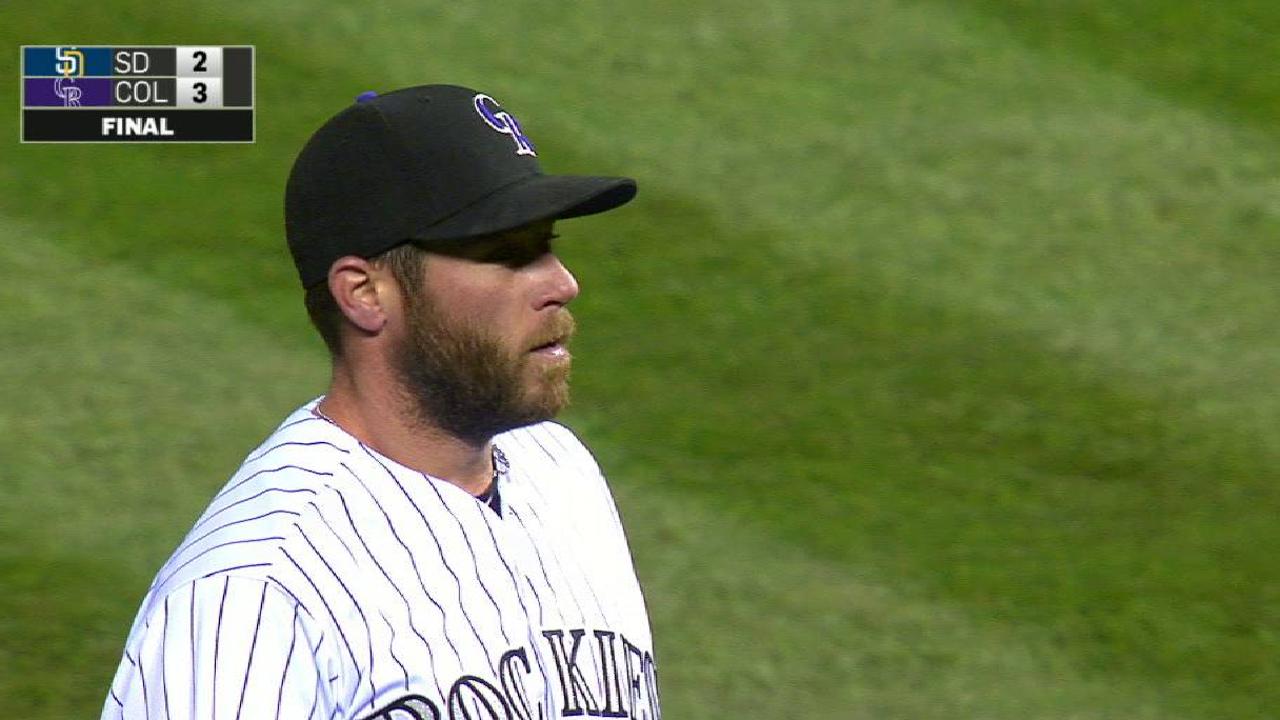 Eleven days into the season, Rockies closer Greg Holland is leading the Major Leagues in saves, a perfect 5-for-5 in save situations. No other reliever in the big leagues has more than three.
And Holland has been dominant in those five games, working five hitless innings, issuing only two walks and striking out eight batters.
"I think you could say he is back," said Colorado manager Bud Black.
But then the Rockies thought that all along. That's why they signed Holland to a $7 million free-agent contract in the offseason that includes an option at $10 million for 2018.
Yes, Holland is coming off Tommy John surgery. The mention of that operation used to send shivers down the spine of baseball executives, but not anymore.
"It is sickly comforting that he has had Tommy John and recovered from it," said Colorado general manager Jeff Bridich. "It is a credit to the surgeons and a credit to rehab staffs, knowing how to rehab guys and put them in position to be as good as they had been."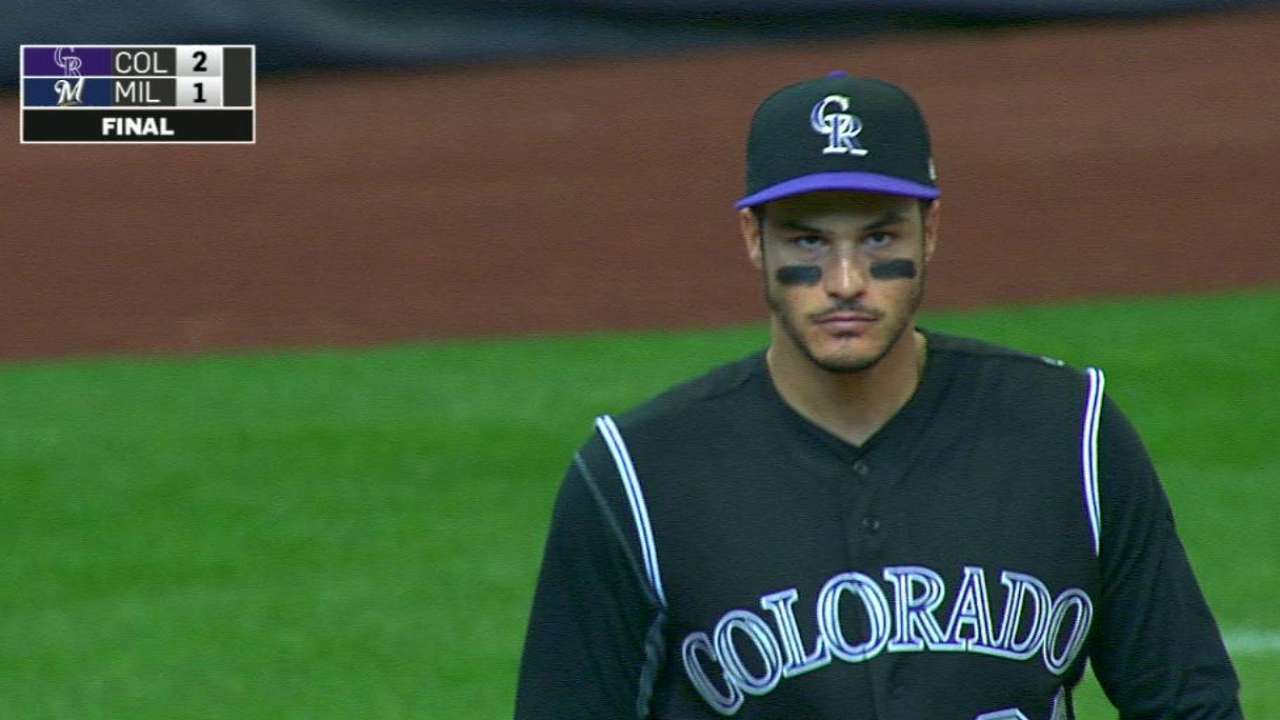 Last year alone, there were at least 190 pitchers in the big leagues who had returned from Tommy John surgery, according to the tracking of Jon Roegle, who has detailed 1,364 players who have undergone the surgery, beginning with Tommy John himself in 1974.
That included several who pitched well enough that they were traded in season to contenders, including Rich Hill from the Rays to the Dodgers, Mark Melancon from the Pirates to the Nationals and Matt Moore from the Rays to the Giants.
Over the course of the 2016 season, the Reds used 13 pitchers who had undergone Tommy John surgery, followed by the A's with 11 and the Royals and Tigers with 10 apiece.
Holland and starting pitcher Lance Lynn of the Cardinals are the new guys on the list this season.
Thursday afternoon's Cubs-Dodgers game featured a matchup of Tommy John success stories -- Hyun-Jin Ryu of the Dodgers and Brett Anderson of the Cubs.
It is not simply a matter of the pitchers getting back to the big leagues. They have flourished.
The list of current big league pitchers who have come back from Tommy John surgery includes the likes of Melancon, Francisco Liriano, Adam Wainwright, Alex Cobb, Stephen Strasburg, Danny Duffy, Edinson Volquez and Matt Harvey.
It's not like there is a reason to celebrate having undergone Tommy John surgery, but it also is not the death knell to a career that it once was believed to have been.
Rockies pitcher Tyler Chatwood is even a two-time Tommy John patient, who bounced back from the second operation a year ago to go 12-9 with a 3.87 ERA for Colorado.
"We're talking 10 years between surgeries," said Chatwood. "The first one was my sophomore year in high school. If I'm good for another 10 years, that's pretty good."
The recent history of not only the number of pitchers who have returned from Tommy John surgery, but the level at which they have been able to pitch once they return was a factor the Rockies considered in pursuing Holland, who is still throwing his fastball in the mid-to-upper-90s.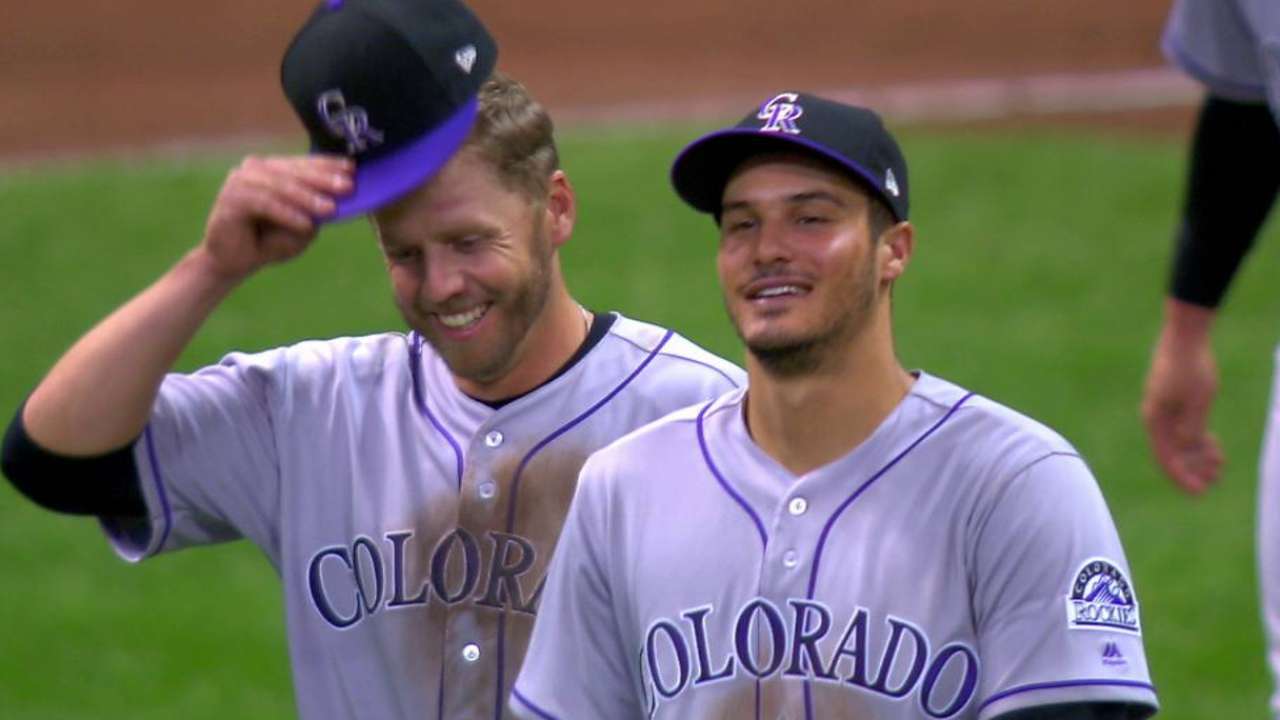 "Also he had a longer rehab than normal," said Bridich, pointing out that Holland underwent the surgery in October 2015. "We knew by the time Spring Training [2017] came around, he was going to be close to 18 months post-op. That's five, six months longer than most relievers in their return from Tommy John."
For the Rockies, there was another insight they had they helped them with the decision to sign Holland -- the presence of pitching coach Steve Foster and bullpen coach Darren Holmes. The two of them convinced Bridich that Holland would be the key to giving Colorado's bullpen depth the franchise has never enjoyed.
Foster was the Royals' pitching coach when Holland broke into the big leagues in Kansas City, and the two developed a strong bond.
"That personal knowledge and some of the stories Steve shared with us about his experience, seeing Greg do what he did for that team made an impression," said Bridich. "Also Greg lives in Asheville, N.C., and Darren Holmes does, too. They connected over the winter. We felt we had first-hand information."
And the early returns, at least, seem to reinforce the Rockies' expectations.
Tracy Ringolsby is a columnist for MLB.com. This story was not subject to the approval of Major League Baseball or its clubs.