Hicks gets start, homers from both sides
Vet capitalizes on opportunity, shows he can help Yanks win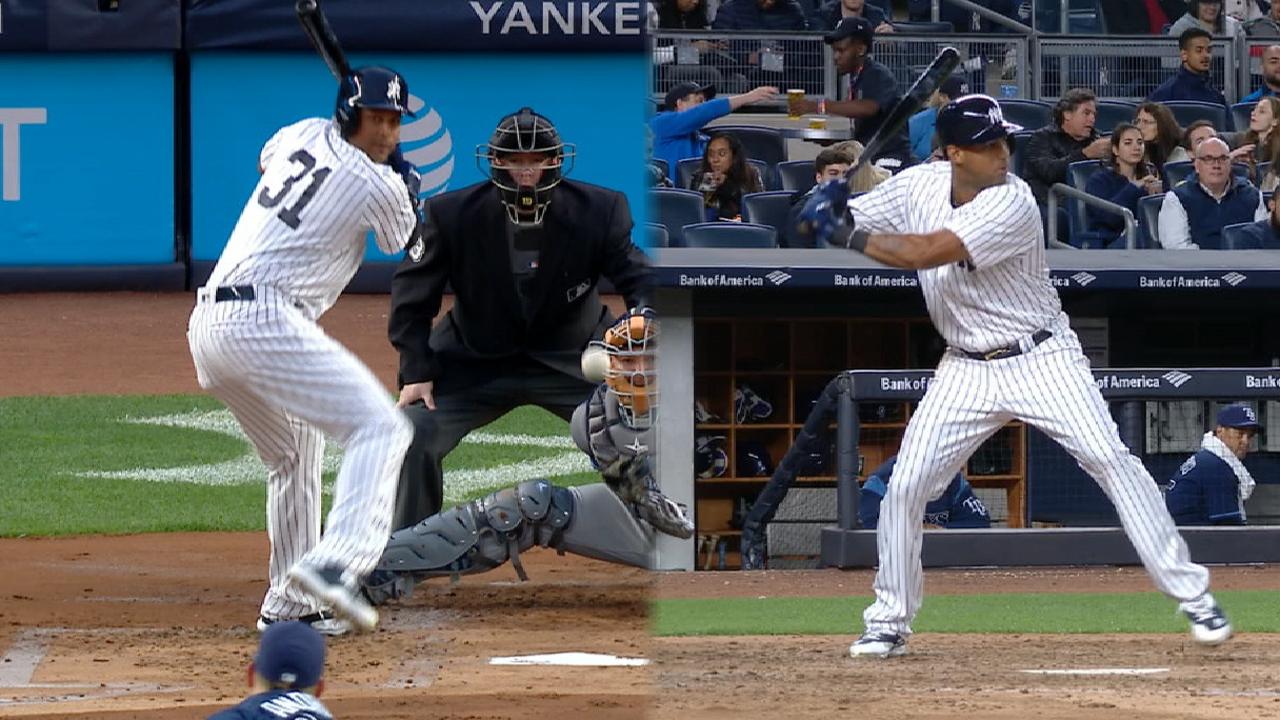 NEW YORK -- Dejection spilled across Aaron Hicks' face on the afternoon that Aaron Judge was named the Yankees' Opening Day right fielder, concluding a spring battle that some believed had been decided weeks earlier.
Hicks made it a tough decision, but ultimately statistics and Judge's prodigious power won out. As Hicks reminded the Yanks by belting home runs from both sides of the plate in Thursday's 3-2 victory over the Rays, there's plenty he can also do to help the team.
"I'm just going to play my best," Hicks said. "I'm trying to go out there and have a great season. That's all I want to do."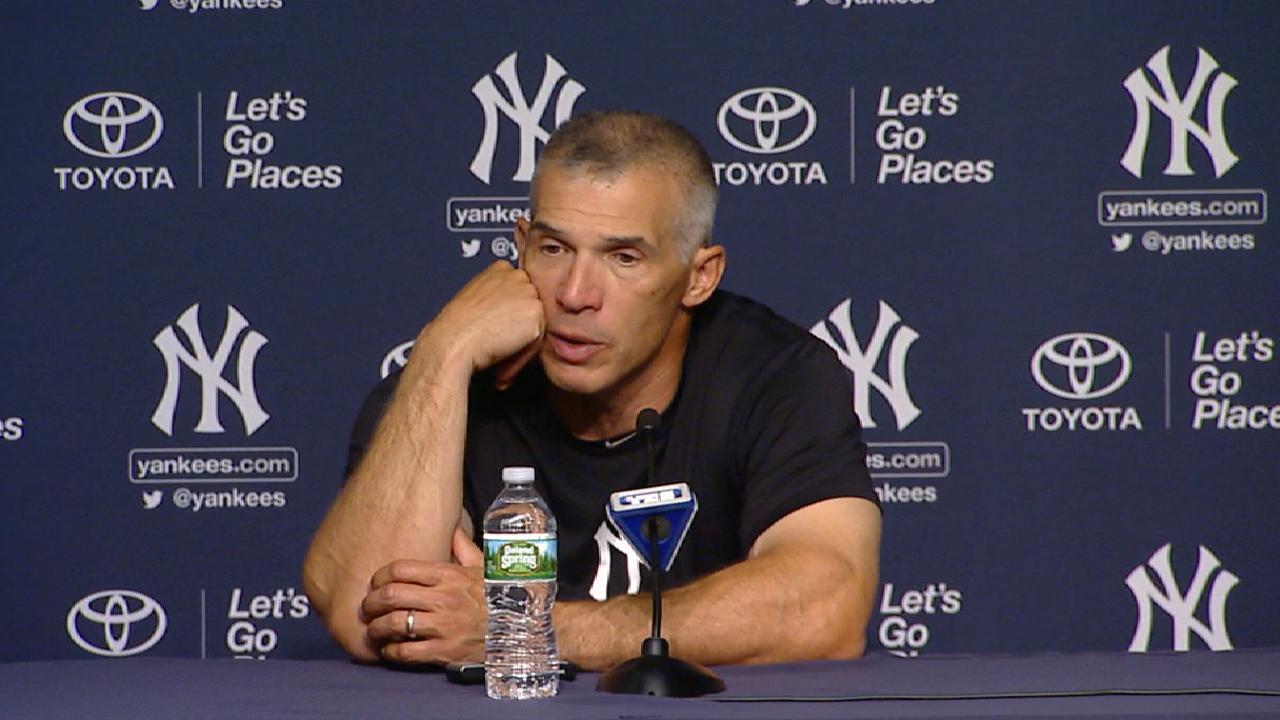 Hicks slugged a solo shot in the first inning off Matt Andriese and added a go-ahead, two-run homer off Xavier Cedeno in the seventh, becoming the first Yankee to homer from both sides of the plate since Mark Teixeira on July 31, 2015.
"Obviously he had a big night," Rays manager Kevin Cash said. "He got a hanging changeup from Matty and what looked like an elevated curveball from X, and didn't miss it. He covered on both sides of the plate. And, obviously, he was the offense."
Yankees manager Joe Girardi said that Hicks' performance showed why club brass had such a tough time deciding between the two outfielders.
"I saw the disappointment in his face. It wasn't easy," Girardi said. "I thought he had a pretty good Spring Training, too. I just said, 'Your opportunities are going to come. You've just got to make sure that you're ready.' I give him a lot of credit because I thought he turned the page really quickly. That's not easy to do."
Relegated to duty as a fourth outfielder last year, Hicks struggled in his Yankees debut, batting .217/.281/.336 with eight homers and 31 RBIs in 123 games. He said on Thursday that he has been working to keep his swing shorter, believing it will help his timing remain consistent.
"I kind of kept my same routine that I had as a starter, and obviously that didn't work," Hicks said.
Hicks said that it took him a couple of days to get over Judge grabbing the job, but that the teammates have been rooting for each other ever since.
"I felt like I was going to have a fair shot ... if I put up the numbers to give me an opportunity to win a job, but he had an amazing spring," Hicks said. "He's having a great start to the season and he's doing things to help the team win. That's the most important thing."
Bryan Hoch has covered the Yankees for MLB.com since 2007. Follow him on Twitter @bryanhoch and on Facebook. This story was not subject to the approval of Major League Baseball or its clubs.