Rondon undergoes MRI, not being rushed back
Reliever felt 'pop' in left knee after play at plate Wednesday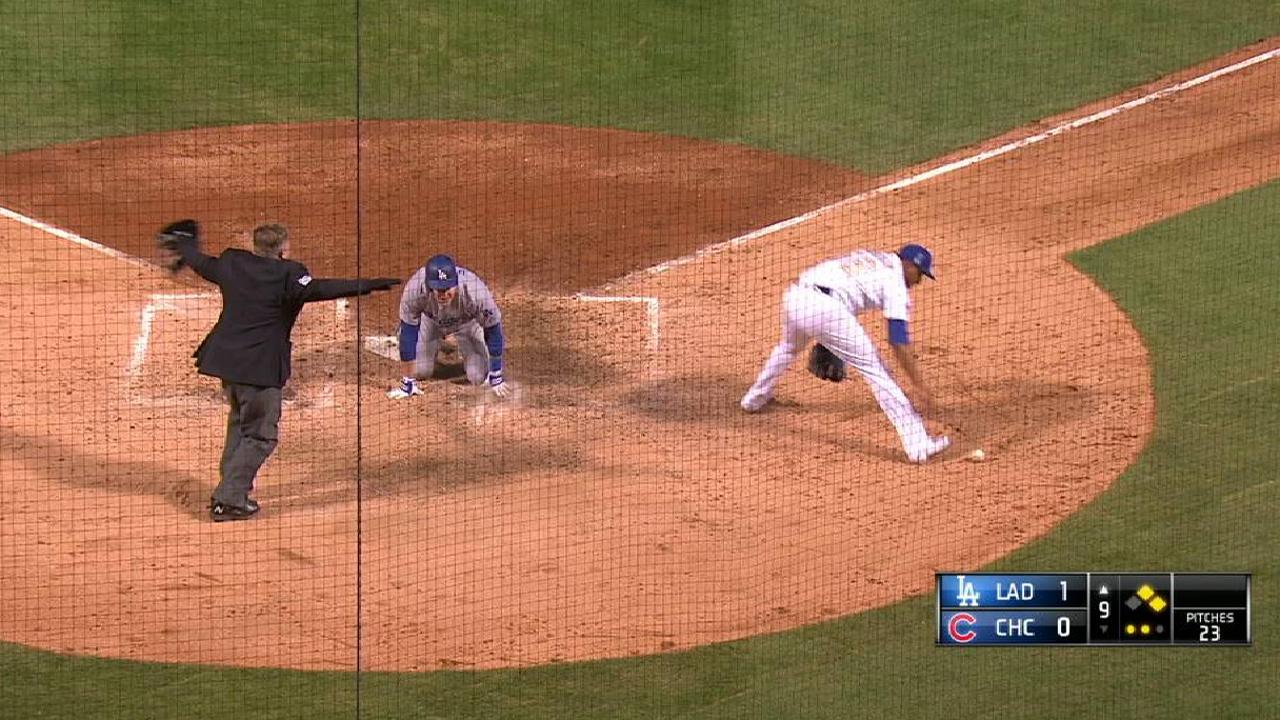 CHICAGO -- Cubs reliever Hector Rondon underwent an MRI on his left knee on Thursday after having to come out of Wednesday night's game after a play at the plate.
Rondon tried to handle a throw at the plate in the ninth inning against the Dodgers, but said he felt something "pop" in his knee. There was no collision at the plate.
"When I tried to catch the ball, I slipped and I felt it a little bit," Rondon said after the game.
The plan for now is to give Rondon at least one day. The right-hander has given up one earned run and walked two over 3 1/3 innings in four games so far.
Worth noting
• So far, Kyle Schwarber seems to be handling leadoff duties just fine. Schwarber entered Thursday ranked sixth among National League leadoff hitters in on-base percentage (.368) and first in walks (seven).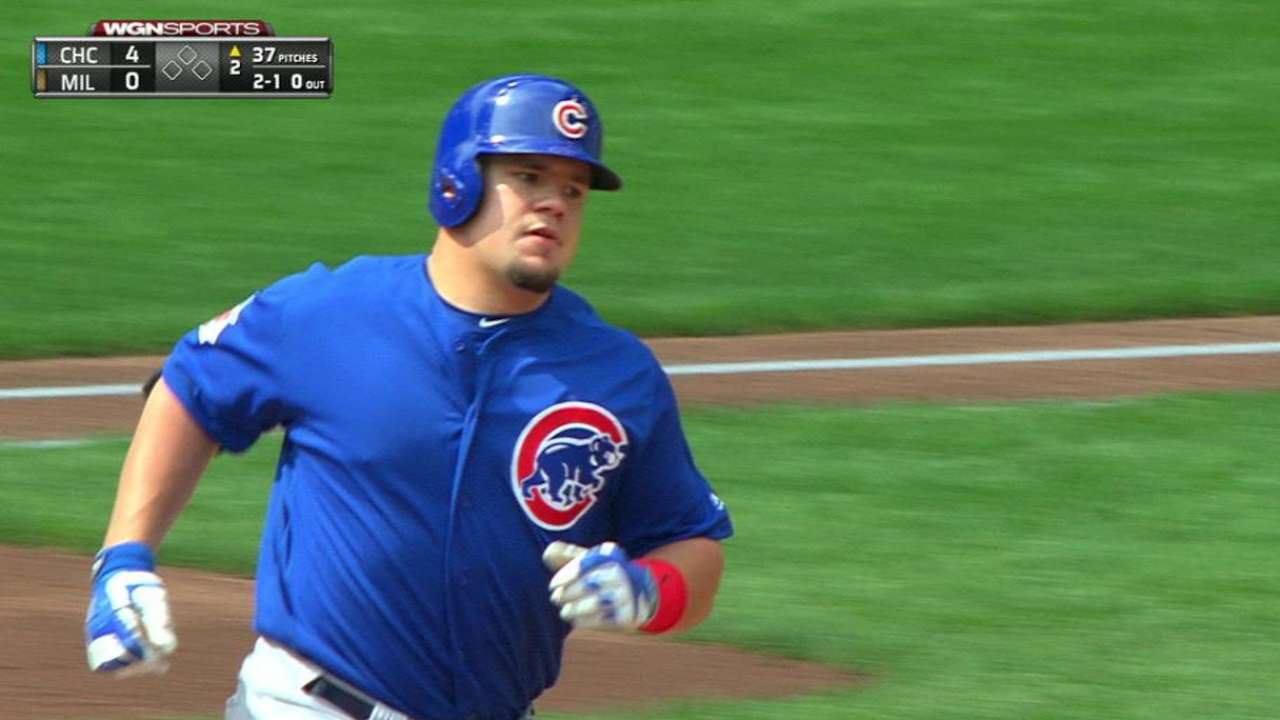 "Right now, I'm pretty much committed to it," manager Joe Maddon said Thursday. "The season will teach us a lot of lessons. He's like everybody else, and he'll go through difficult moments. Dexter Fowler went through some lean moments in that spot."
Although Schwarber doesn't want to be platooned, he may get days off against tough left-handed pitchers. Maddon said he wants to be aware of Schwarber's left knee. The outfielder tore two ligaments in his knee in the third game last year, and missed the regular season.
Did Schwarber tell Maddon he didn't want to be platooned?
"I don't know if he's actually said it," Maddon said, "but I know it's true."
• Willson Contreras continues to impress Maddon with his play behind the plate, and one of the reasons the young catcher is doing well is his confidence.
"That's why he runs out and has meetings with John Lackey on the mound," Maddon said of Contreras. "Most young catchers won't do that -- they'll avoid John Lackey at all costs.
"[Contreras] has all these different things about him. He's young, but he's going to keep getting better, and because he has so much confidence, he'll keep getting better. He throws runners out, he keeps the secondary lead short -- other teams don't try to take advantage of us on the bases because of his arm. He's pretty much a complete player."
• A few of the players wore their World Series championship rings on Thursday. They were presented with the bling during a pregame ceremony Wednesday night.
Another souvenir from last season is an ivy leaf from Wrigley Field's outfield walls that is embedded in glass and authenticated.
Carrie Muskat has covered the Cubs since 1987, and for MLB.com since 2001. She writes a blog, Muskat Ramblings. You can follow her on Twitter @CarrieMuskat and listen to her podcast. This story was not subject to the approval of Major League Baseball or its clubs.