Royals mired in another team offensive slump
19-inning scoreless streak ends, but comes too late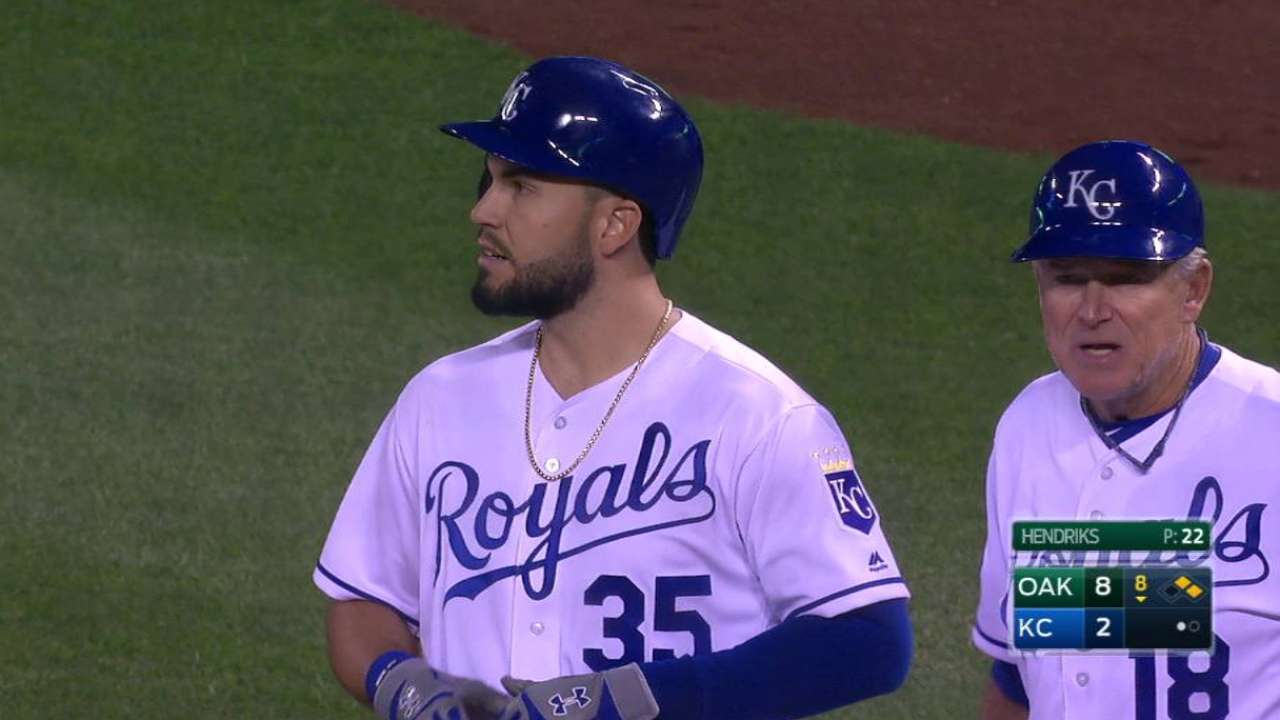 KANSAS CITY -- The one common denominator about this core group of Royals is they tend to do everything together. And unfortunately for them, that includes going in horrific slumps together.
After an 8-3 loss to the A's on Wednesday, the Royals are in another team slump. They snapped a 19-inning scoreless streak with two runs in the eighth -- it was too little, too late.
"We're just not getting it done right now," manager Ned Yost said. "You can make up all the excuses you want, but we're just not getting it done."
Added first baseman Eric Hosmer, "We've just got to come out with some energy. Not that we're not, but it just seems like we're flat right now. Nothing can really get going offensively, defensively, pitching-wise. So we've just got to get better, plain and simple."
This group of Royals has been here before. Last year, they experienced a 27-inning scoreless stretch. Even in their World Series-winning year in 2015, the Royals endured a 19-inning scoreless streak.
"We've just got to worry about taking care of what we can execute that makes us good," Hosmer said. "As an offense, if we can get out to an early lead, get some guys on base, get some guys moving around, then we can start creating some havoc on the basepaths."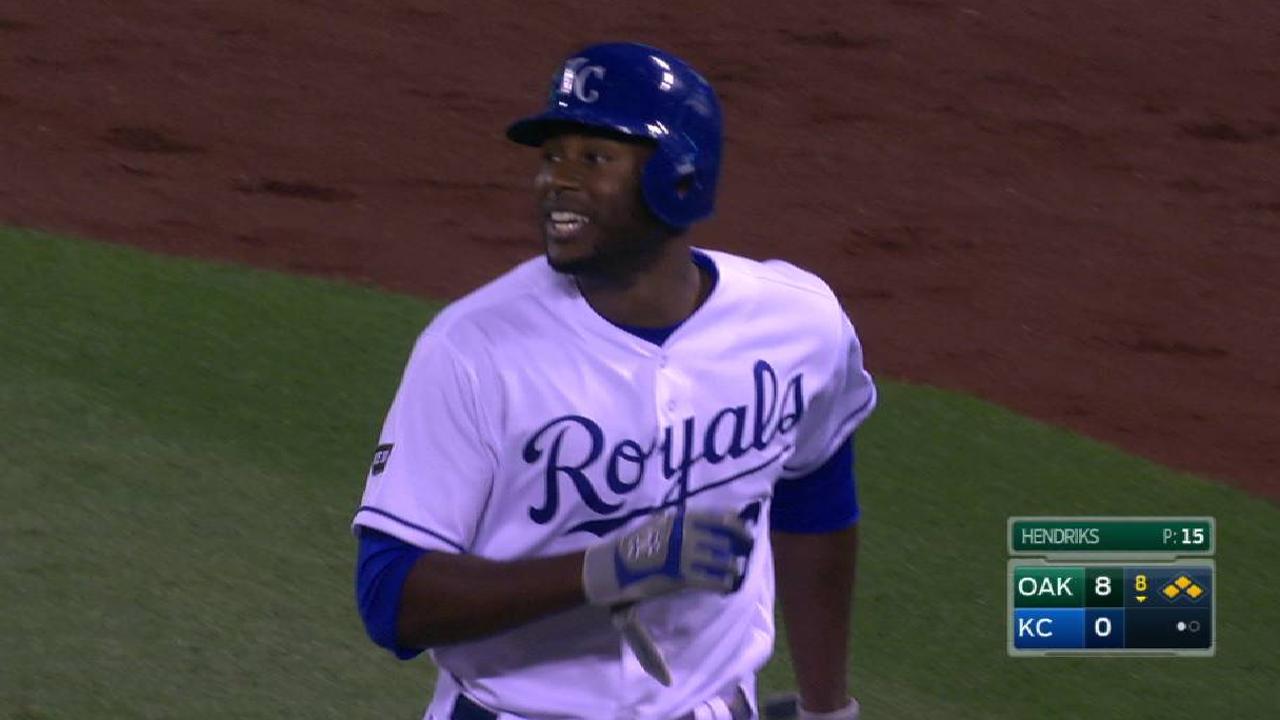 The Royals' problem right now is a woeful average with runners in scoring position. They are hitting .154 (8-for-52) with RISP this season.
"At times, they're a little overaggressive in those situations," Yost said, "but they'll work that all out."
Hosmer said the Royals are aware of their RISP average.
"I know it's a small sample size," Hosmer said. "Whatever you guys and we're looking at, it's not pleasant. We've just got to figure out a way to get it better. I'm not going to say we're not competing. The guys are doing everything we can. It's just not getting done. That's not good enough in this league.
"Plain and simple, it's just got to get better."
Jeffrey Flanagan has covered the Royals since 1991, and for MLB.com since 2015. Follow him on Twitter @FlannyMLB. This story was not subject to the approval of Major League Baseball or its clubs.