Moreland doubles in seventh straight game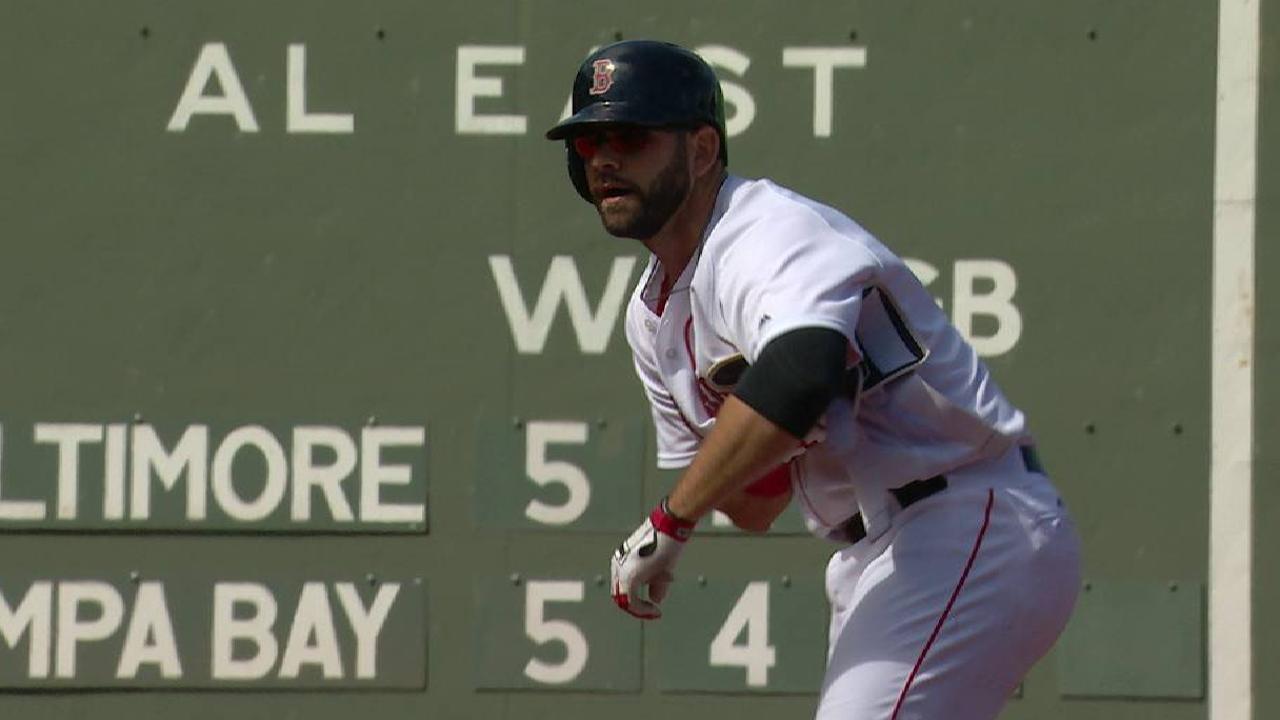 BOSTON -- The only new acquisition to the Red Sox's starting lineup this season, it didn't take Mitch Moreland long to set a franchise record.
By hammering a double off the wall in center field in the second inning of Thursday's 4-3 win over the Pirates, Moreland became the first player in Red Sox history to smack at least one double in seven straight games.
"Yeah, it's not something I'm really concentrating on I guess, but when I go to the plate, I'm trying to keep it as simple as possible and get a good pitch to hit and try to get the barrel to it," Moreland said. "If they go for doubles, I'll take them all day long."
According to Elias Sports Bureau, Moreland also tied an AL record, matching streaks by Brian Roberts (2004), Carlos Delgado ('00), Gary DiSarcina (1998), Todd Walker ('98) and Jim Presley (1986). The MLB record, according to Elias and dating back to 1900, is eight straight, accomplished by Derek Lee in 2007 and Yadier Molina in '16.
In Wednesday's 12-5 loss to the Orioles, Moreland tied David Ortiz (2016), Jason Varitek ('04) and Bill Regan (1929) for the previous mark.
After Ortiz retired following last season, the Red Sox signed Moreland to a one-year contract as the starting first baseman. Hanley Ramirez moved from first to take Big Papi's spot at designated hitter. Moreland leads the Majors with eight doubles.
Moreland had just 21 doubles last season. His new home park is very conducive to the two-bagger.
"Yeah, I hope so," Moreland said. "So far it seems like it's working out. It's one of those things you don't really focus on or concentrate on. You just try to go up there and have a quality at-bat and get a good pitch."
Ian Browne has covered the Red Sox for MLB.com since 2002. Follow him on Twitter @IanMBrowne and Facebook. This story was not subject to the approval of Major League Baseball or its clubs.