Wright's knuckleball wrong from start vs. O's
Red Sox right-hander labors in 6-run 1st, yields 4 homers in all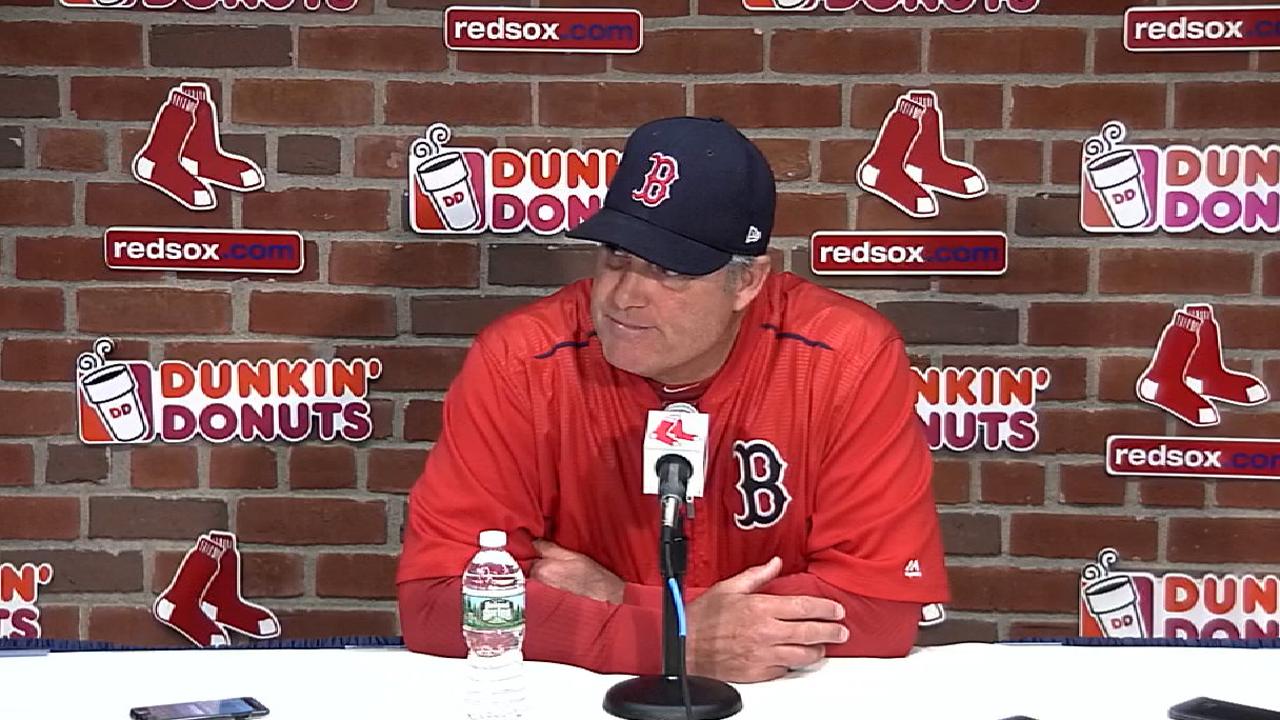 BOSTON -- The first knuckleball fluttered out of Steven Wright's right hand and hit Seth Smith on the right thigh.
Sadly for Wright, that pitch was one of the highlights of Wednesday night's 12-5 loss to the Orioles because at least that one had good movement.
The rest of Wright's abbreviated night was a barrage of blasts by the Orioles, and hardly any sharp knuckleballs. Over 1 1/3 innings, Wright gave up eight hits -- four of them homers.
As helpless as a hitter can feel when the knuckleball is dancing, Wright feels even more helpless when the pitch isn't doing anything it's supposed to do.
"It was terrible," Wright said.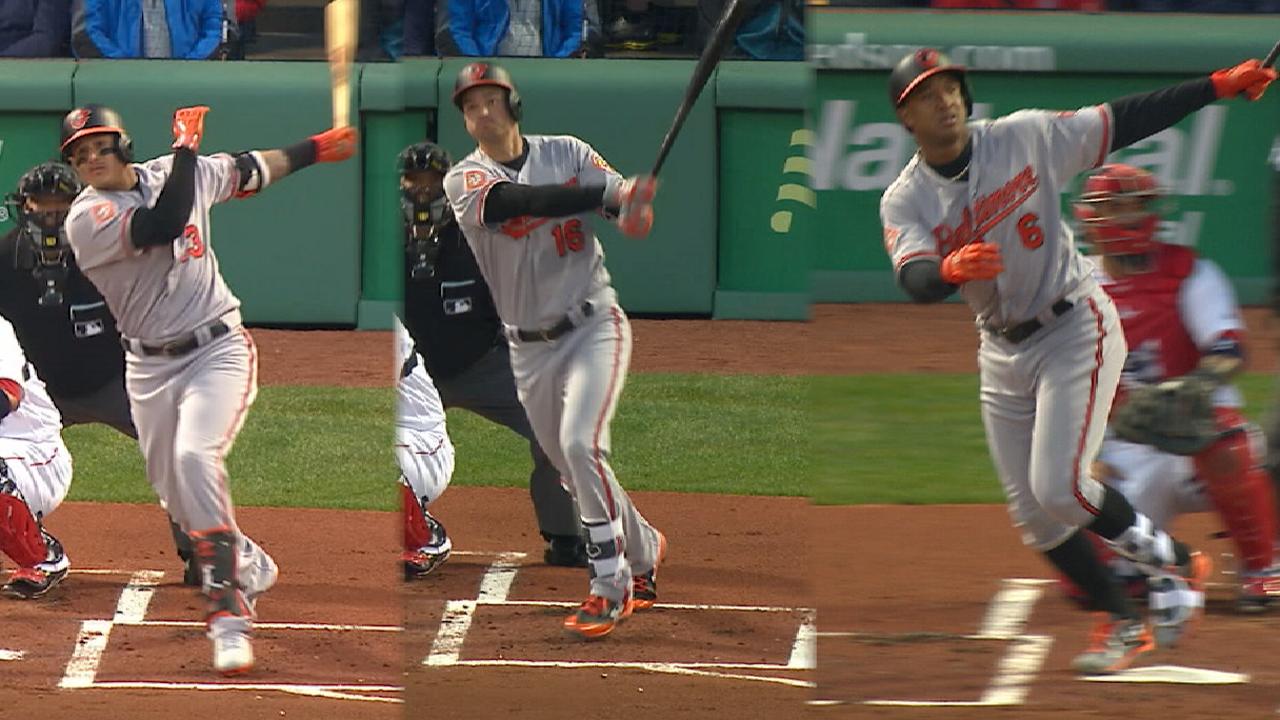 After the game, Wright was going over technique with bullpen coach Dana LeVangie in search of answers. But none were immediately forthcoming.
"I mean, the knuckleball is kind of a mysterious pitch sometimes," Wright said. "Some times you're throwing really good ones and give up a bunch of runs. Some times you don't have a good one at all and you don't give up any. I'm definitely not going to sleep too good tonight because I'm going to be thinking about it, but you have to turn the page and get ready for the next start."
Coming off a right shoulder injury that took Wright out of the final weeks of an All-Star 2016 season, the right-hander looked to be back to full strength in a strong Spring Training.
Wright's first regular-season start in Detroit wasn't great, but he kept the Red Sox in the game, giving up seven hits and four runs over 6 2/3 innings. There was no warning that he would turn in a clunker like the one he had against the O's.
Much like the pitch itself, a knuckleballer can be unpredictable through the course of a season.
"He's a lot better than that," Orioles manager Buck Showalter said. "I'm glad we get out of here before he rights the ship -- he's a good one. It's just one of those nights. He threw a really good one to [Adam Jones] in the first inning, I kind of went, 'Ooh, there it is.' I can't speak to a knuckleballer, and nobody can. It's hard to. But he's got a good body of work, he'll be fine."
The one thing Red Sox manager John Farrell and Wright both made clear is that the shoulder had nothing to do with Wednesday's mishap.
"I feel stronger than I've ever felt," Wright said. "All the work the trainers did to help me get my shoulder back to where I wanted it to be was unbelievable. My arm feels great.
"Tonight was not a good night for me and for them it was batting practice. Let's face it. I was throwing a lot of strikes and that can not be a good thing if you don't have a good knuckleball, and you're throwing it too much over the plate. It becomes BP."
The first inning sure looked like BP when the O's teed off for a six-spot. Farrell hoped Wright could right himself in the second, but that was off the table when two of the first three batters of the inning -- Jones and Chris Davis -- went deep.
"The thing with the knuckleball, you've got to live with it and you've got to die by it," Wright said. "Sometimes it can be a tough pill to swallow because you get games like tonight."
Ian Browne has covered the Red Sox for MLB.com since 2002. Follow him on Twitter @IanMBrowne and Facebook. This story was not subject to the approval of Major League Baseball or its clubs.