Power surge delays Braves-Marlins in Miami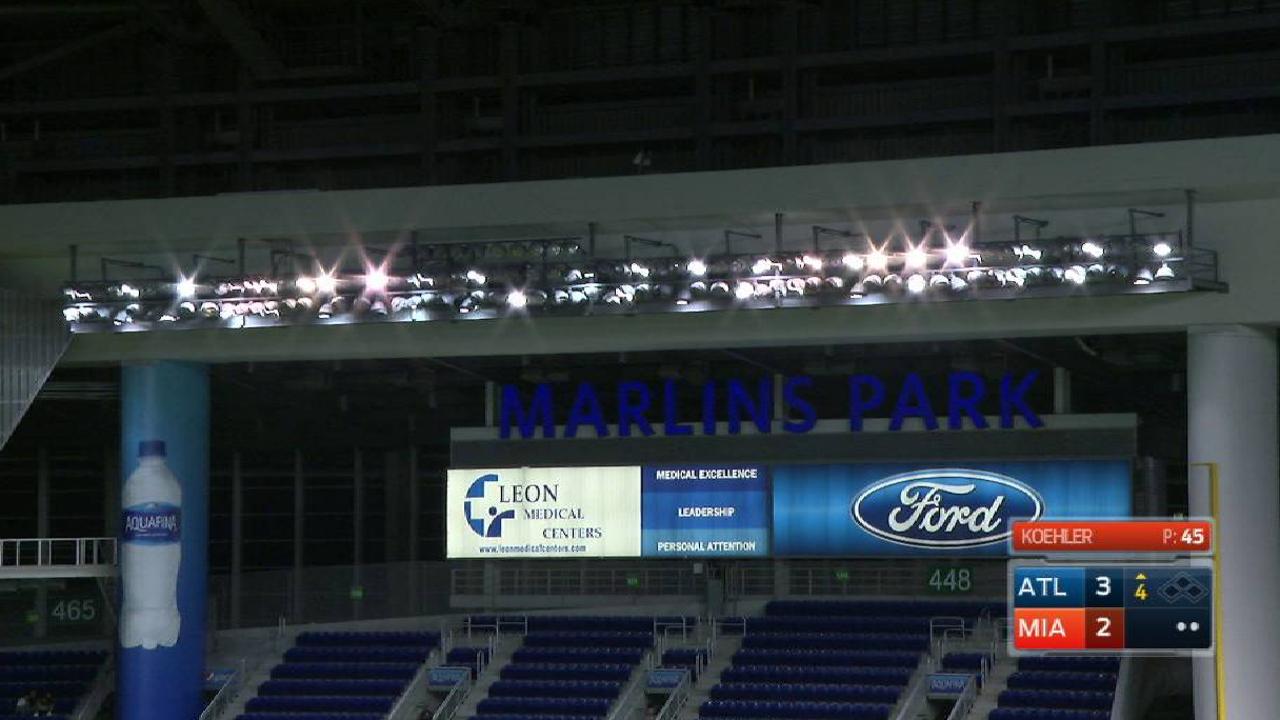 MIAMI -- A power surge knocked out some overhead light strips at Marlins Park in the top of the fourth inning, temporarily delaying Wednesday night's game, which the Braves won, 5-4, over the Marlins.
With Brandon Phillips at the plate, Miami's Tom Koehler threw a pitch about the time there was a flickering of lights. Phillips grounded out to third base. Both managers had discussions with the umpires, and play was officially halted at 8:14 p.m. ET. Lighting was restored and play resumed after a delay of 27 minutes.
"It just got dark and both teams decided to wait until the lights came on," Koehler said. "I don't know if you could play in those conditions anyway. I don't know if there's some rules behind it. But as far as impacting the game, all it did was make the game longer. It didn't really have an effect other than that."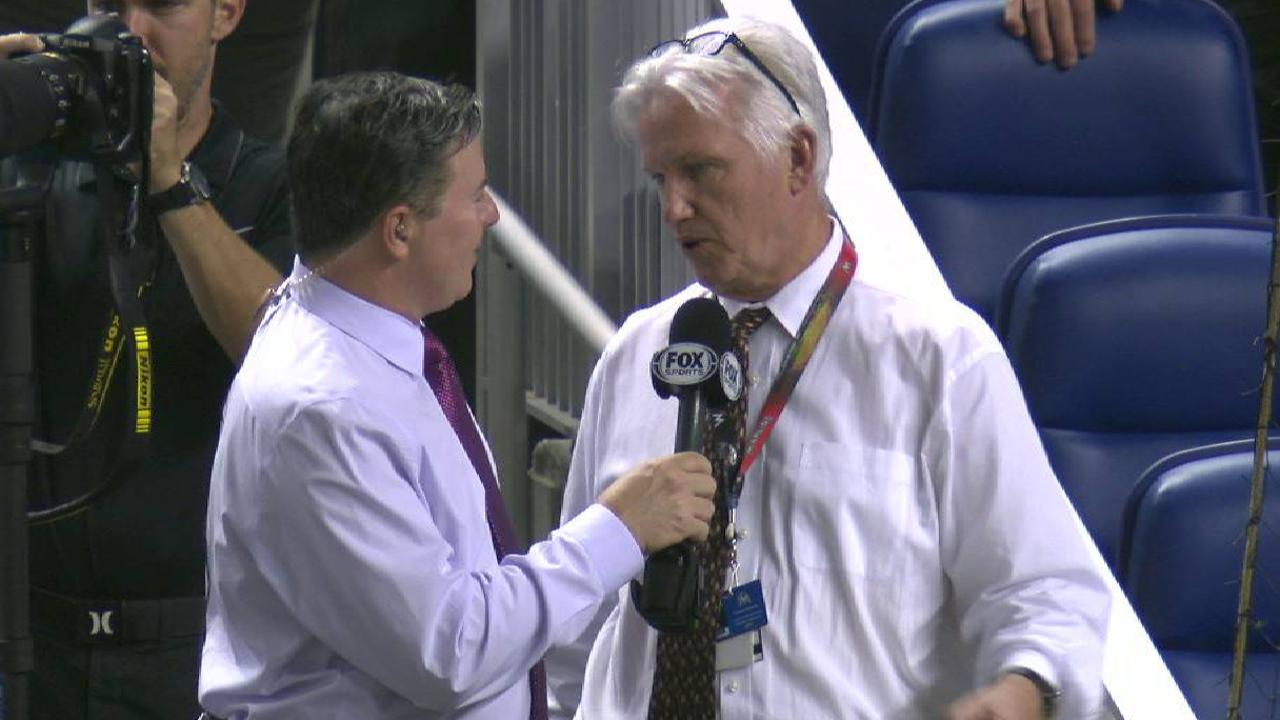 The Braves had taken a 3-2 lead two batters before the delay, on Freddie Freeman's home run, and they were hoping to add on.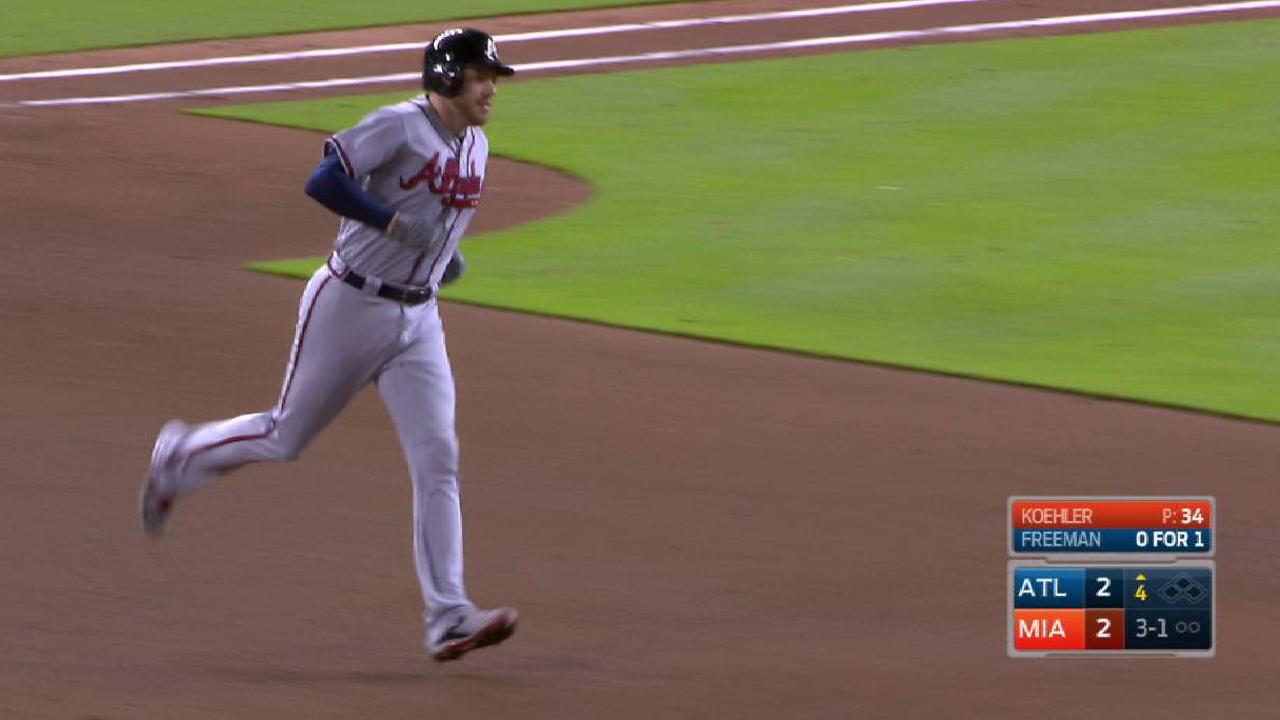 "I asked [umpire Ted Barrett], 'Can [Phillips] get a do-over?'" Braves manager Brian Snitker said. "It's kind of not fair that the lights go out and the guy throws the ball. I guess once the ball is in flight all bets are off. I was just kind of lobbying to let him have another pitch."
Joe Frisaro has covered the Marlins for MLB.com since 2002. Follow him on Twitter @JoeFrisaro and listen to his podcast. This story was not subject to the approval of Major League Baseball or its clubs.