Sarah's Take: Rockies in position to compete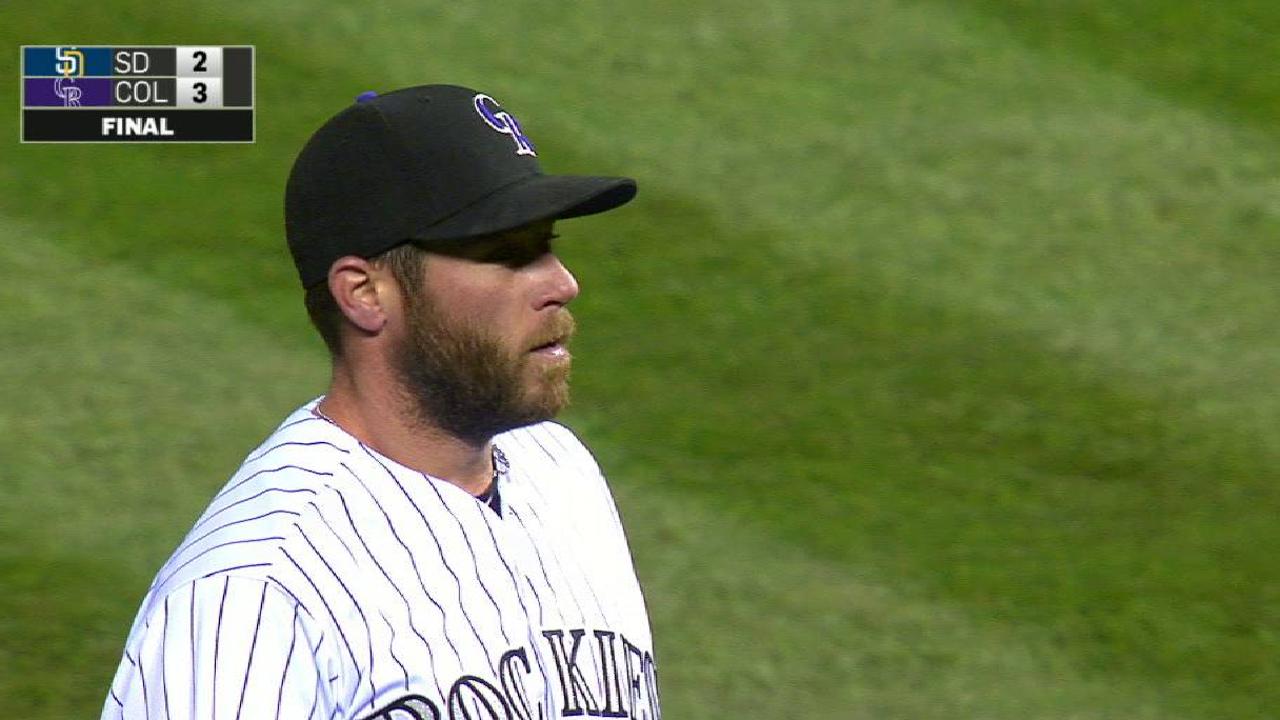 Before Spring Training began, many knowledgeable baseball people thought the Colorado Rockies would be competitive this season for the first time since 2009. Despite suffering many injuries to important players during the spring, the Rockies have started out with a 6-3 record. They are second in the National League West, just behind the surprising Arizona Diamondbacks.
The Rockies gave everyone a shot of confidence when they hired Bud Black as their manager this offseason. Besides being a well-respected manager and winning the NL Manager of the Year Award in 2010, Black was a successful pitcher and pitching coach. In his 15-year Major League career, Black won 121 games and was a member of the Kansas City Royals' 1985 World Series championship team. From 2000-06, including their only championship in '02, Black was the Angels' pitching coach. Any young pitcher will listen to Black, along with new pitching coach Steve Foster.
Many baseball people think Colorado has the best starting rotation in its 24-year history. The Rockies will miss the 27-year-old Chad Bettis. Last November, doctors discovered Bettis had testicular cancer. He underwent treatment, and he thought he was cancer-free and was ready for Spring Training. During a routine check, doctors discovered the cancer had spread. Now he is undergoing more treatment.
Jon Gray leads the rotation. After a semi-successful 2016 when he went 10-10, he wanted to improve. During this offseason, he did Pilates. Before Jake Arrieta of the Chicago Cubs pitched two no-hitters enabling him to win the 2015 NL Cy Young Award, he did Pilates to increase his flexibility and strengthen his core. On Saturday, Gray outdueled Clayton Kershaw of the Los Angeles Dodgers, and he looked dominant.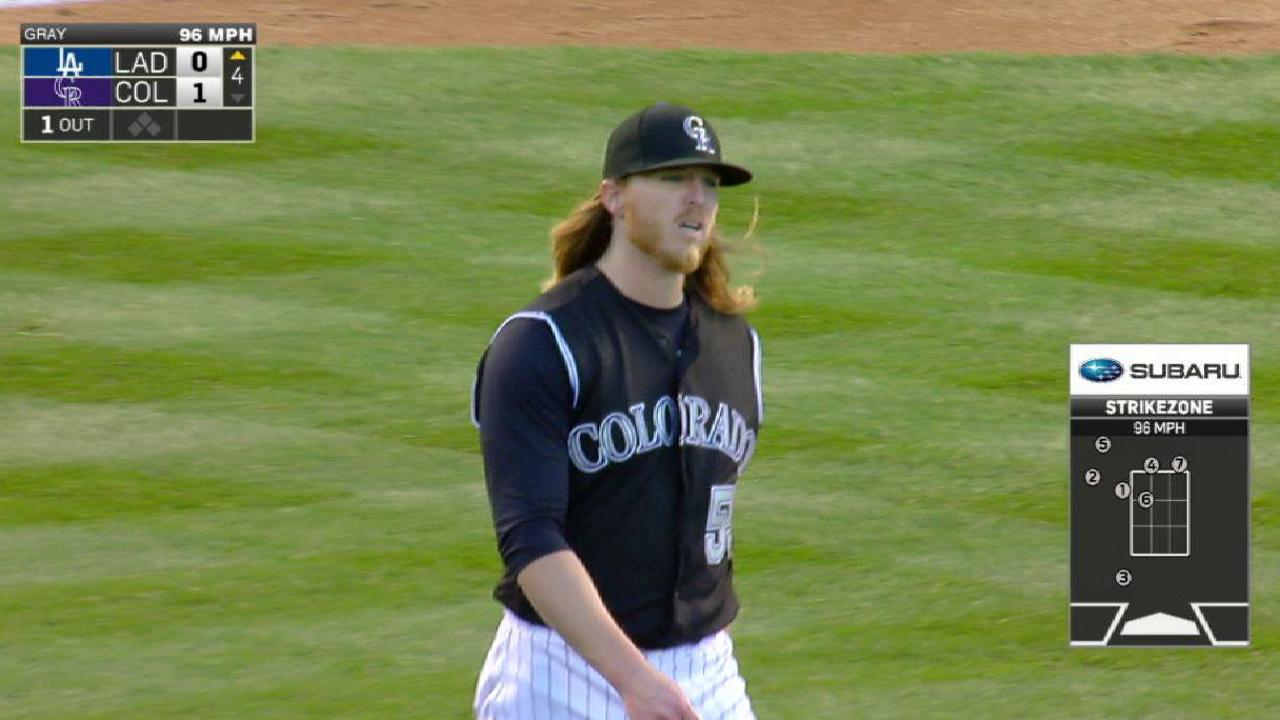 On Friday, Kyle Freeland, a 23-year-old rookie, pitched his hometown team's home opener. He didn't display any nervousness as he baffled the Dodgers. The lefty received some vital advice from his manager to help him pitch at Coors Field. If he was going to throw a curveball, make sure it begins at the hitter's knees and breaks downward. If every pitcher follows Black's advice, there could be many pitching duels at Coors Field this season.
Last year when the Rockies were in contention for the NL Wild Card through mid-August, they had the worst bullpen in the Majors. Black's understanding of pitching should keep the bullpen more rested until after the All-Star break. Colorado signed Greg Holland, an experienced closer, this offseason. Holland was an excellent closer for Kansas City before having Tommy John surgery in 2015 and missing the entire '16 season. Having his experience in a youthful bullpen and his ability to preserve leads in the ninth inning will be invaluable for the Rockies.
When Colorado gave Ian Desmond a lucrative five-year deal to play first base, many people questioned it. Desmond hadn't played first in the Majors before. The Rockies wanted an offensive upgrade from Mark Reynolds, who has always had trouble making consistent contact. The experiment of Desmond at first base was going well, and Reynolds looked like he wasn't going to make the 25-man Opening Day roster until Rookie Davis, a pitcher for the Cincinnati Reds, hit and broke Desmond's hand with a pitch during Spring Training. Desmond will miss several more weeks. In his absence, Reynolds has been super at first, already hitting four home runs.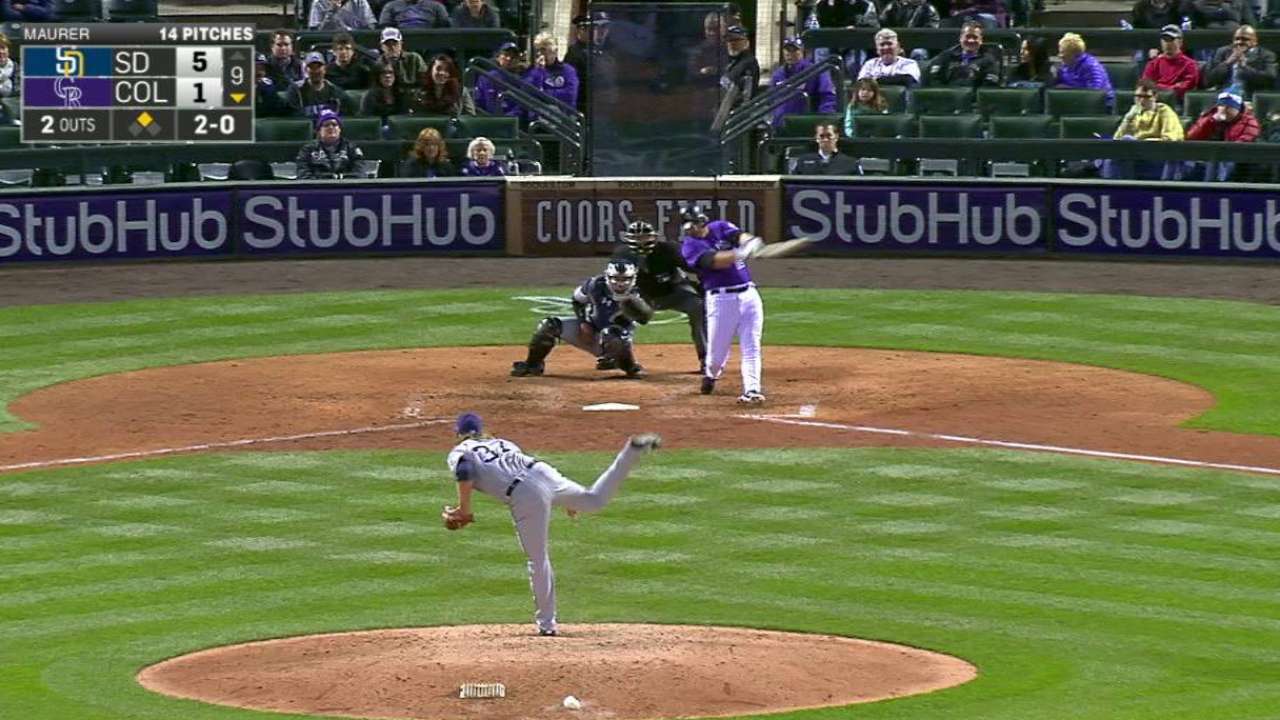 The strength of the Rockies is their infield defense. Their infield rivals the best defensive infields in the past. Not many people have seen a slicker fielding third baseman than Nolan Arenado. In his first four years in the Majors, Arenado has won four Gold Glove Awards. Trevor Story is a smooth-fielding shortstop with enormous range. Second baseman DJ LeMahieu, along with Story, has a strong throwing arm, enabling a fabulous double-play tandem. The entire infield also can hit for both average and with power.
Colorado hopes to make impact in the NL West race for the first time since 2009. Black's guidance should help the Rockies give their patient fans something to cheer.
Sarah D. Morris can be reached at sarahmorris27@gmail.com. This story was not subject to the approval of Major League Baseball or its clubs.