'97 World Series heroes throw out first pitches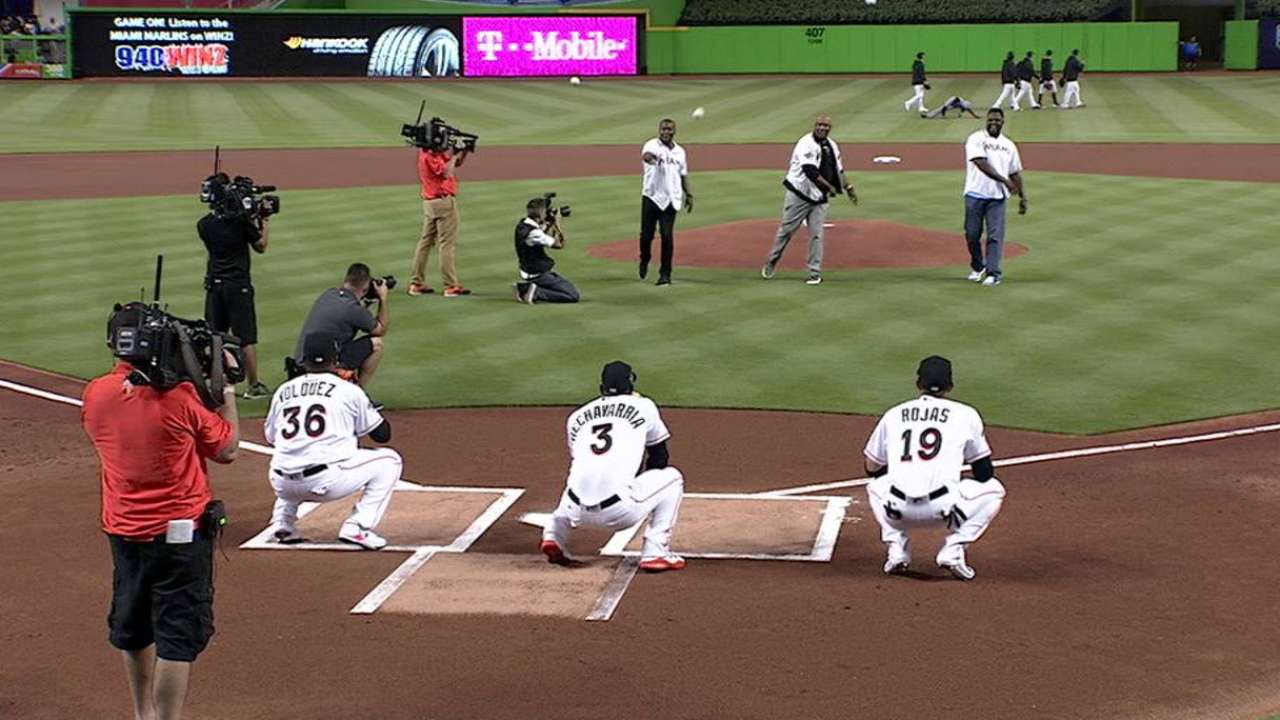 MIAMI -- The 2017 MLB season is still young for the Miami Marlins, but three members of the Florida Marlins' 1997 World Series title team participated in pregame festivities on Tuesday night at Marlins Park.
Livan Hernandez, Charles Johnson and Edgar Renteria each threw out ceremonial first pitches prior to the Marlins' 8-4 win over the Braves in Miami's home opener.
The organization paid tribute to the 20th anniversary of its first World Series title team. The organization changed from Florida to Miami in 2012 when moving to its new ballpark.
"I've always liked the former players being around," Marlins manager Don Mattingly said. "The more the better, for me. So I'd love to see those guys being here a lot, and in Spring Training. They're always welcome in my eyes."
Hernandez earned 1997 World Series Most Valuable Player Award honors, with Renteria the Game 7 hero thanks to his walk-off single that beat the Indians. Johnson, a former All-Star catcher, was also impactful in the closeout game.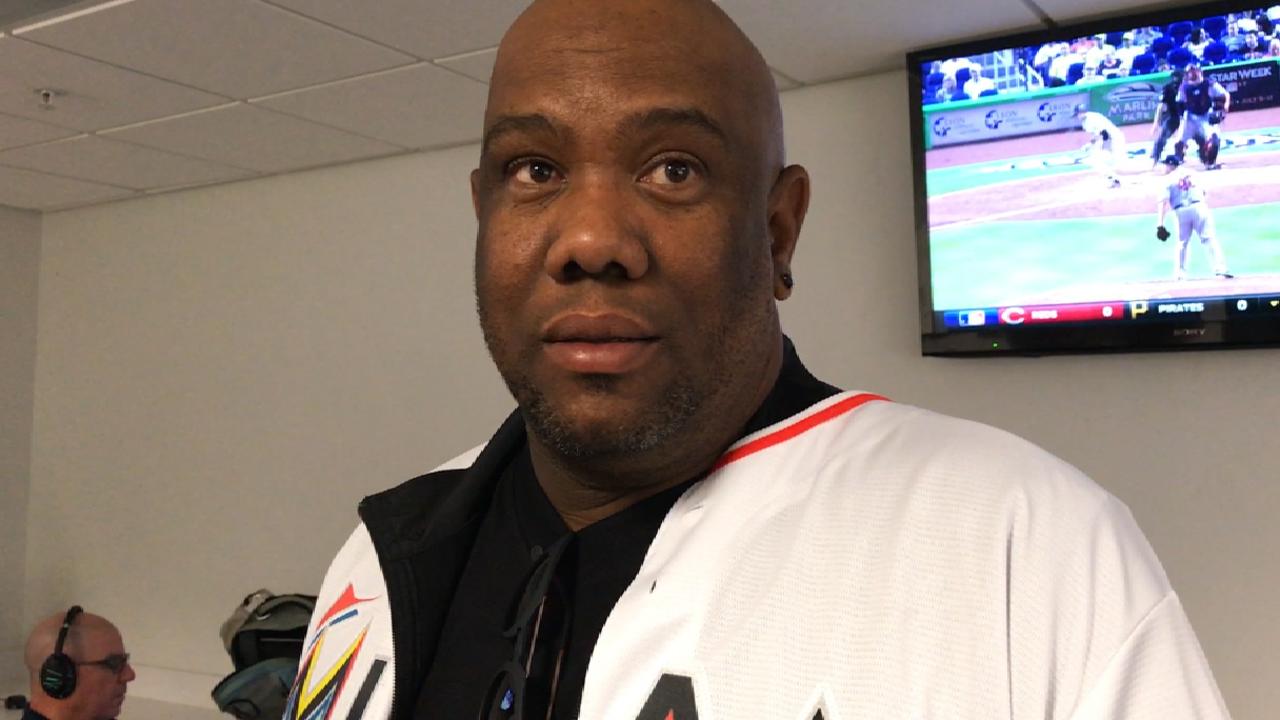 "Me and Edgar played A ball together," Johnson said. "He was a really young kid playing shortstop, and to see him mature the way he did and watch his career blossom to be a great ballplayer, to get that big hit in the World Series was tremendous.
"With Livan coming to our team at the right time, and bringing that thrill of pitching and that excitement on the mound, the way he pitched, the way he went after hitters, he was that big-game pitcher."
After winning the crown, Hernandez, who was born in Cuba, made a short and to-the-point statement during the postgame interview.
Hernandez blurted out to the crowd: "I love you, Miami."
"I was so excited that night," Hernandez said. "That was for thanking everyone. We cut the interview right away and continued to party that night."
Joe Frisaro has covered the Marlins for MLB.com since 2002. Follow him on Twitter @JoeFrisaro and listen to his podcast. This story was not subject to the approval of Major League Baseball or its clubs.