Davis has bruised right forearm after HBP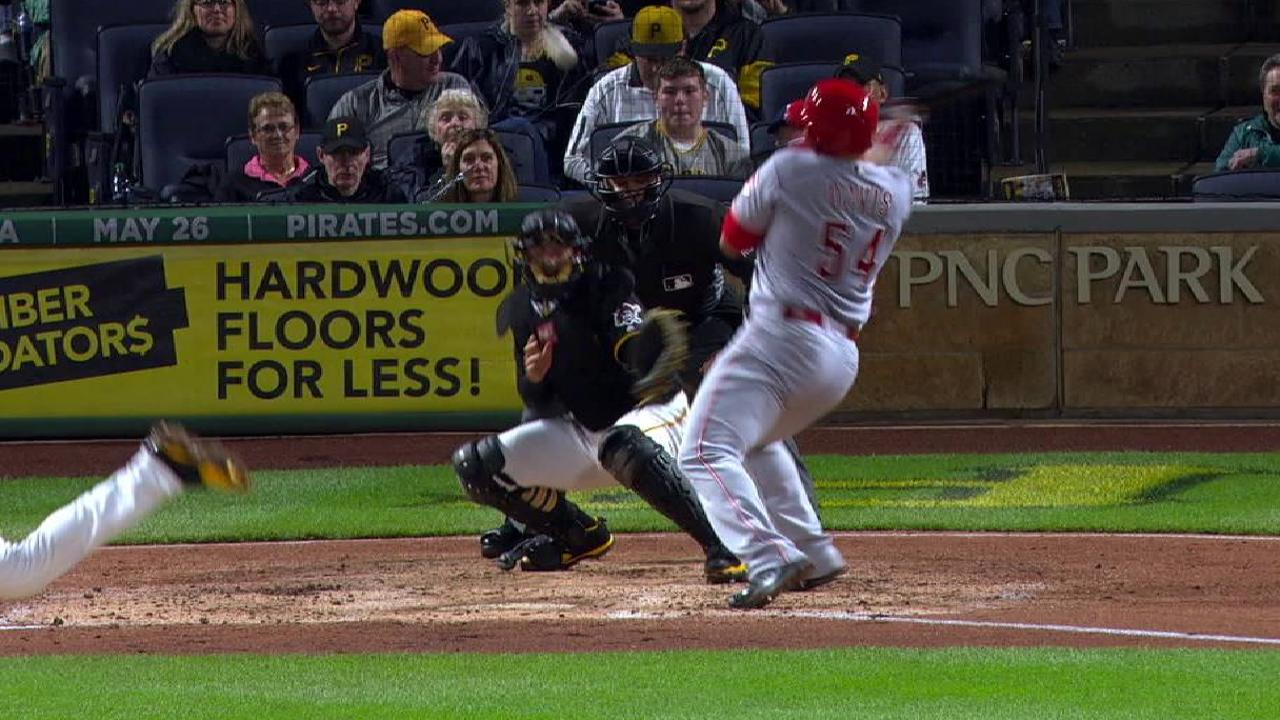 PITTSBURGH -- Rookie Davis' second big league start was a big improvement over his first, but it still ended painfully in the Reds' 6-2 win over the Pirates on Tuesday night at PNC Park.
The 23-year-old right-hander yielded one run in four innings. But he had to leave with his team leading, 2-1, after suffering a bruised right forearm after he was struck by a Jameson Taillon fastball while attempting to bunt in the fifth.
"I was kind of in shock a little bit," Davis said. "Coming out of his hand I saw it coming at my face and I wanted to get out of the way of it. That never happened to me before, especially a guy who throws that hard."
Davis walked to first base after being examined by Reds medical personnel, but did not return to the mound for the bottom of the fifth, giving way to Tony Cingrani. He said he wanted to go out to the mound but manager Bryan Price would have none of it.
"No way he goes back out there and pitches," Price said about Davis, who tweeted after the game that he was "good to go."
Davis, who came from the Yankees as part of the Aroldis Chapman deal in December 2015, was roughed up in his Major League debut Thursday, giving up four earned runs in three innings in a 7-4 win over Philadelphia.
This outing was much better. And the Reds' bullpen, which retired the last 21 Pirates hitters on Monday, continued its effective work despite the defensive lapses.
"We could use a few more innings out of our starters," Price said, half-joking. "That would be helpful."
Bob Cohn is a contributor to MLB.com based in Pittsburgh. This story was not subject to the approval of Major League Baseball or its clubs.