Orioles play shaky defense in key 3-run 7th
BOSTON -- After pulling within one run, the Orioles saw things unravel behind a sloppy defensive effort which allowed the Red Sox to blow the game open in the seventh inning en route an 8-1 victory on Tuesday night.
The inning started out harmlessly enough as O's starter Dylan Bundy, who threw a career-high 106 pitches, forced Xander Bogaerts to ground out to shortstop, before issuing a free pass to Pablo Sandoval that ended the right-hander's outing.
O's reliever Darren O'Day got Chris Young to hit what looked to be an inning-ending double-play ball to shortstop, which according to Statcast™ had a Hit Probability of 25 percent, but J.J. Hardy in his haste bobbled the ball before losing it completely, allowing the Sox to put runners at first and second with one out.
"Dylan kept us close in the game, Darren came in and did what he needed to do, and I just missed a routine double play ball," Hardy said.
The Red Sox took full advantage as a Christian Vazquez bloop to right-center, which also carried a Hit Probability of 25 percent, found a way to avoid Jonathan Schoop's glove.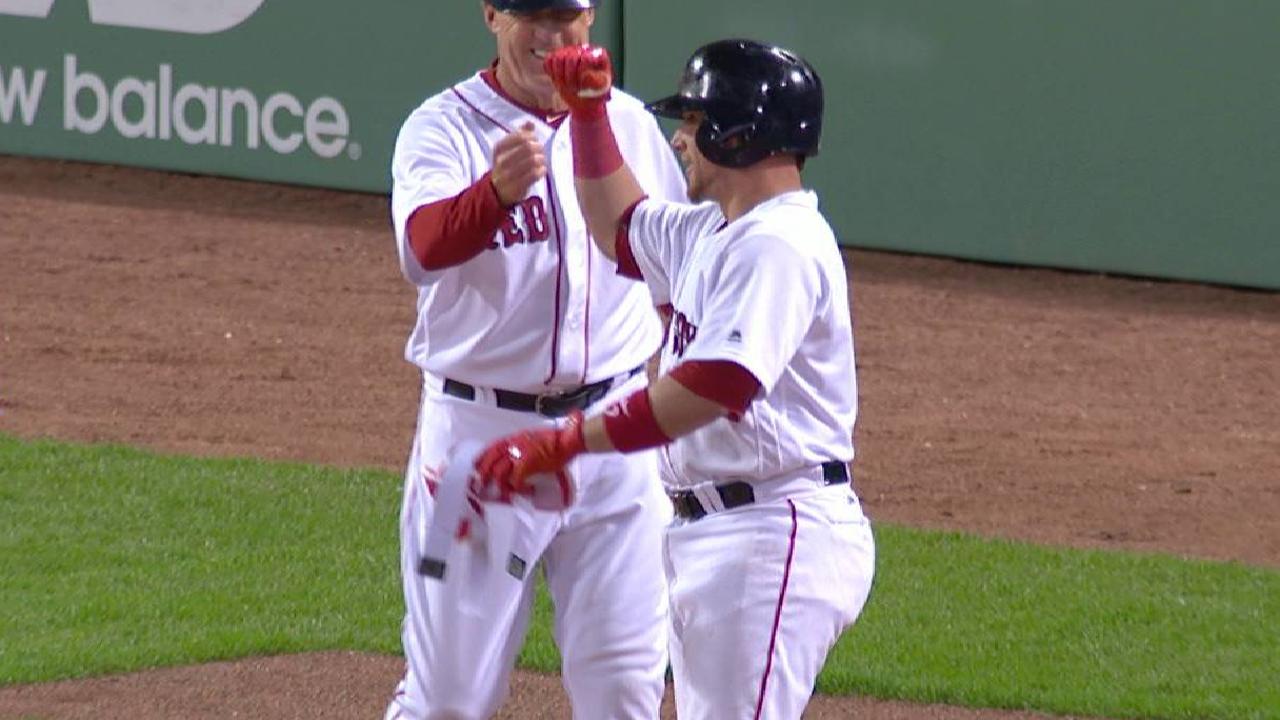 Dustin Pedroia followed with a seeing-eye single into center field that scored two, extending the Sox lead to 4-1, before Andrew Benintendi followed with an RBI single to push things even further out of reach.
"When you feel like you get the ground ball that you're looking for to end the inning, and it doesn't happen, I think it's very deflating. It kind of unraveled," Hardy said.
The Orioles' defensive woes continued in the eighth.
Manny Machado saw a ball go off his glove on a diving attempt and Vazquez's shallow fly ball got away from a diving Seth Smith and rolled into the right-field corner, allowing the Sox to tack on three more runs.
"Well, they don't always show themselves in errors," Orioles manager Buck Showalter said of his defense. "Analytically it'll say one thing. Our guys are disappointed, it's been a strength for ours and will be again. It's one of those things that makes you realize how good that they are and have been when you see game like that. It just wasn't crisp. I know our guys are disappointed in it, but we'll be all right."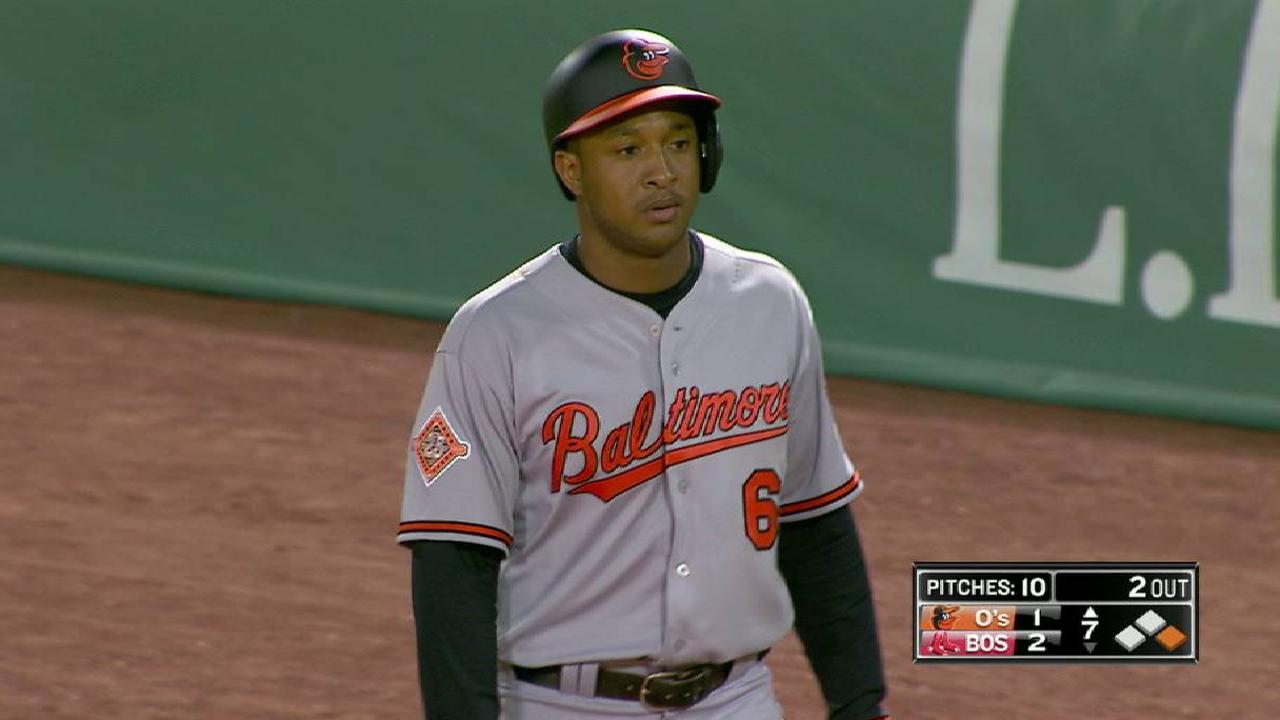 The Orioles had trailed, 2-0, before Schoop's grounder scored Chris Davis in the top half of the seventh inning to pull within one.
Craig Forde is a contributor to MLB.com. This story was not subject to the approval of Major League Baseball or its clubs.