Benintendi to hold down CF in JBJ's absence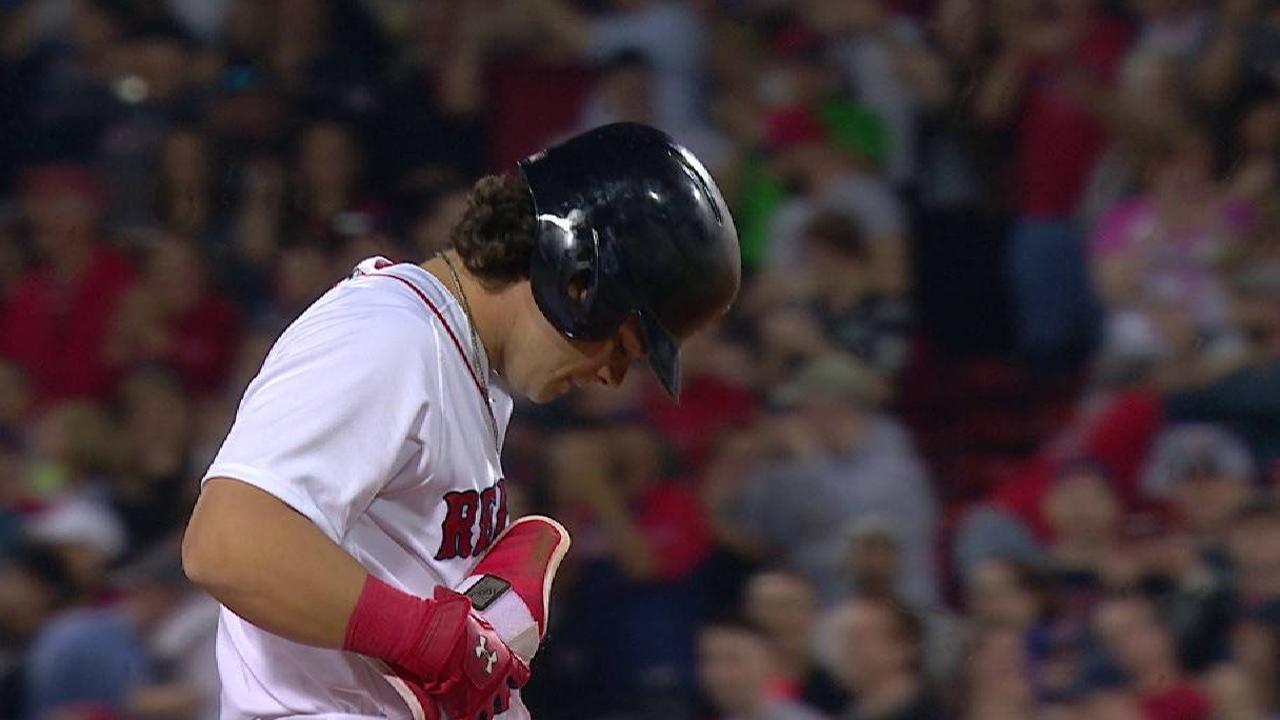 BOSTON -- The Red Sox, who have finally gotten all their players back from a widespread illness, must now deal with the temporary loss of starting center fielder Jackie Bradley Jr., who was placed on the 10-day disabled list on Tuesday (retroactive to Sunday) with a right knee sprain.
The Red Sox are fortunate to be able to slide rookie Andrew Benintendi from left field to center -- his natural position -- to replace Bradley. Chris Young, who has plenty of experience as an everyday player, will take over in left while Bradley is out.
"He's got it," Bradley said of Benintendi, who logged an RBI single in Tuesday night's 8-1 win over the Orioles. "He's a natural center fielder. He's great out there."
Bradley said on Tuesday that the recovery will take "some time," but he's not sure how long he'll be out of action.
With the move being made retroactive to Sunday, Bradley is first eligible to play on April 19. But rushing a knee injury could be counterproductive.
"Whenever it's ready," Bradley said. "I'm not going to rush it. I just want to make sure I'm able to make all the same powerful moves I made before with no hesitation."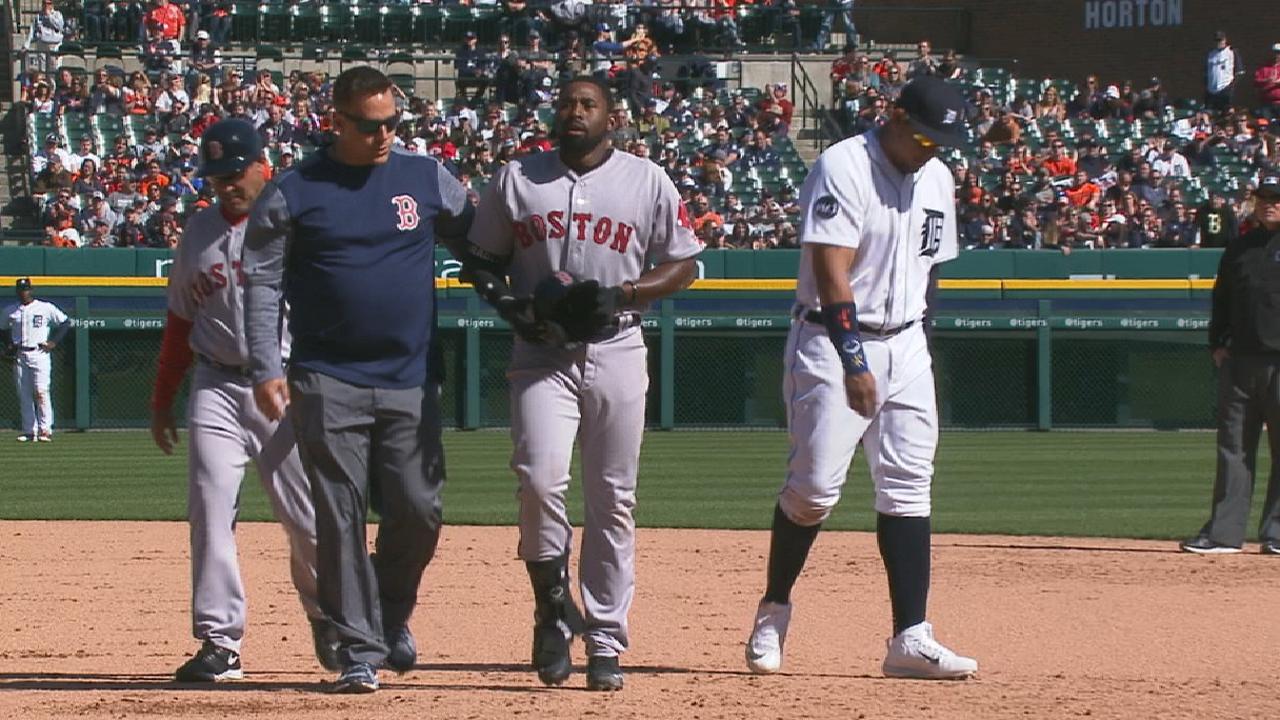 The injury is an annoyance for Bradley because it was a complete fluke. He simply tripped on his left foot rounding first base in Detroit on Saturday, and then fell hard on his right knee.
The other way of looking at it is that the injury could have been a lot worse.
"I thought there were some encouraging signs that he went through today with the rehab and the agility work here," manager John Farrell said. "I know we're fitting him for a brace to be worn and just talking to Jackie, he seemed to be upbeat today. This has been a little bit of an oddity. Those who have watched the replay, it's an ugly position he got himself into, the hyperextension.
"Feel like we kind of maybe dodged a bullet a little bit with what potentially could have happened from an injury standpoint. The fact that he walked off under his own power was encouraging. He's a minimum of 10 days but we'll see where we are shortly after that."
Worth noting
• David Price felt no ill effects a day after throwing his first side session since being shut down with a left shoulder strain a month ago. Price will repeat the exercise prior to Wednesday's game.
• Setup man Tyler Thornburg, who started the season on the disabled list with a right shoulder impingement, will initiate a throwing program on Wednesday. Farrell has been trying to identify a primary setup man in Thornburg's absence and Matt Barnes will be the latest to get a chance to hold down the eighth inning.
• Josh Rutledge, who would have won the final spot off the bench and platooned with Pablo Sandoval at third base if not for a right hamstring injury that forced him to the DL, is starting to jog. Rutledge will need to demonstrate he can run the bases before going on a Minor League rehab assignment.
Ian Browne has covered the Red Sox for MLB.com since 2002. Follow him on Twitter @IanMBrowne and Facebook. This story was not subject to the approval of Major League Baseball or its clubs.