Team prez: Marlins sale talks in 'fourth inning'
Samson says he would 'not be shocked' if club changes hands this season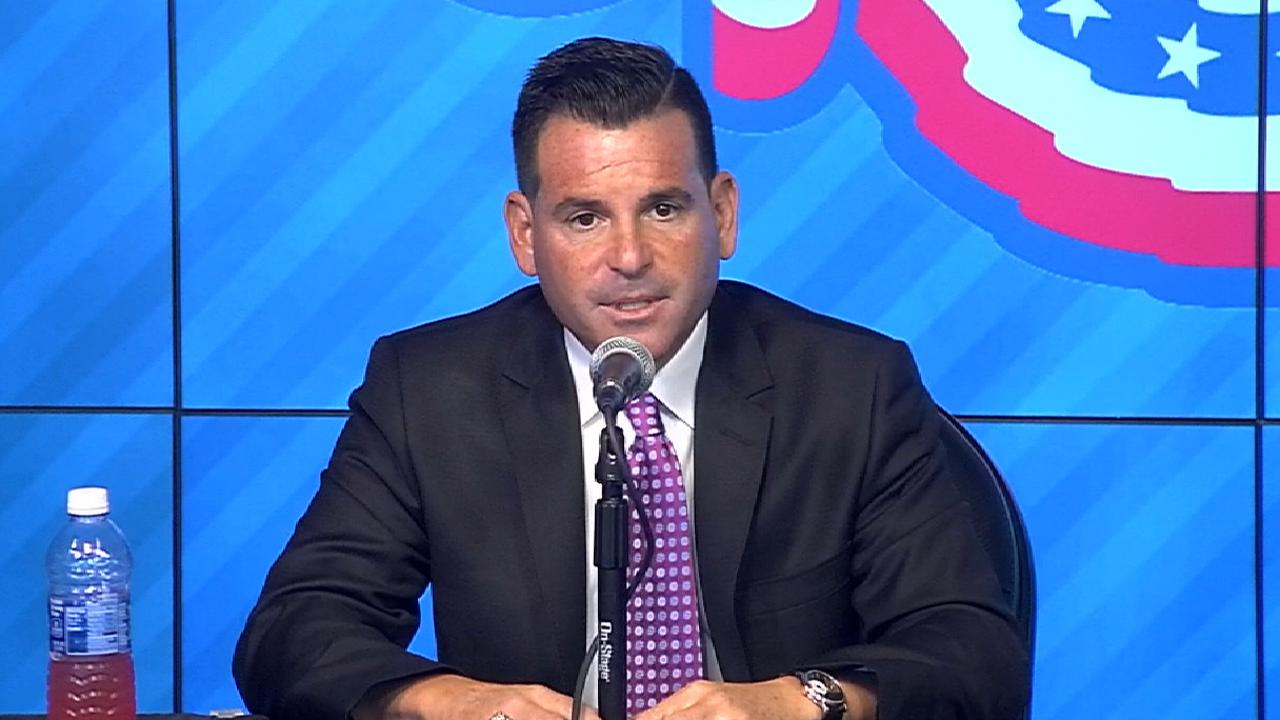 MIAMI -- Marlins team president David Samson said Tuesday he would "not be shocked" if the franchise is sold before the end of the regular season, categorizing talks with potential buyers as being in the "fourth inning."
"We've never gotten past the second inning before," Samson said prior to Miami's home opener against the Braves at Marlins Park. "So it's further than we've been, but a lot can still happen."
Citing respect for confidentiality to the process, Samson would not confirm or deny any bidders. FOX Business reported last week that former Yankees great Derek Jeter and former Florida governor Jeb Bush are part of competing bids for the Marlins. Samson said "multiple" groups have expressed interest in buying the team from Jeffrey Loria, who has owned the Marlins since 2002.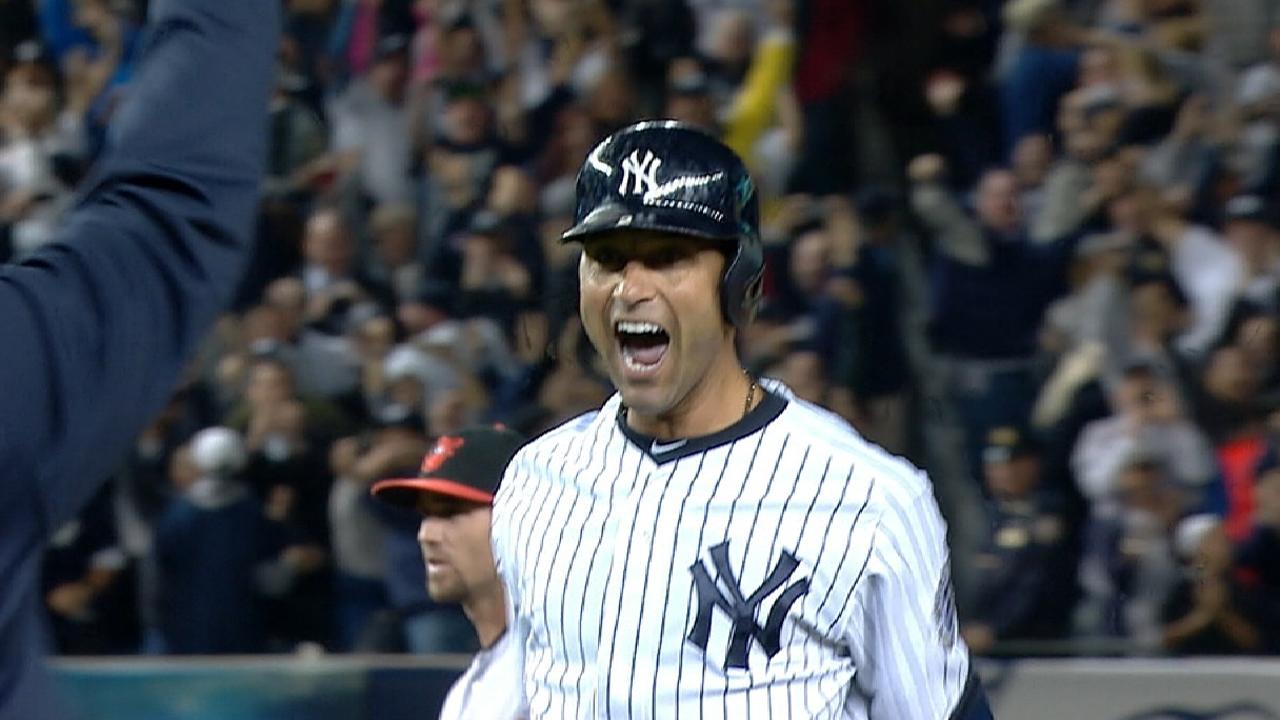 "There's more willingness on Jeffrey's part to listen," Samson said. "It's a complicated, long process to any transaction like this. There's not a guarantee that a transaction will happen. For the purposes of this process, it's not right to confirm names or deny names."
The Marlins have been open about Loria's openness to sell since the start of Spring Training. This is a big season for baseball in South Florida, with Marlins Park hosting the All-Star Game on July 11.
Samson would not give a specific time frame for a sale, but he did note that the organization is taking a step back on talks for a stadium naming rights deal due to the potential sale of the club.
"It's sort of a big, long-term decision to make," Samson said. "It's Jeffrey's decision to make, because he's the owner, but I think he recognizes not wanting to tie down and make a decision for 10 or 15 years at this point, when you're in the fourth inning [of sales talks]."
For several years, Loria has been approached by potential buyers, but nothing progressed.
As an organization, the Marlins are still grieving the death of Jose Fernandez, who died in a boating accident in late September. Fernandez's locker has been preserved behind glass in the back corner of the clubhouse.
"We speak to [Fernandez's] family every day," Samson said. "We're going to have an announcement soon with something that is happening. It may not be necessarily on the field, but off the field, as well. We're trying to be sensitive. It's emotional."
Asked if Fernandez's death has factored into Loria's decision to sell, Samson said: "Everything that goes on factors into the decisions. Having a losing season, losing your best pitcher, the emotional aftermath of it. Those things hurt. They take a toll. I don't think it's the defining decision, but it's definitely part of the decision."
Joe Frisaro has covered the Marlins for MLB.com since 2002. Follow him on Twitter @JoeFrisaro and listen to his podcast. This story was not subject to the approval of Major League Baseball or its clubs.