MLB.com Columnist
Tracy Ringolsby
Black embracing move to Rocky Mountains
Longtime San Diego skipper welcomes change in first year with Colorado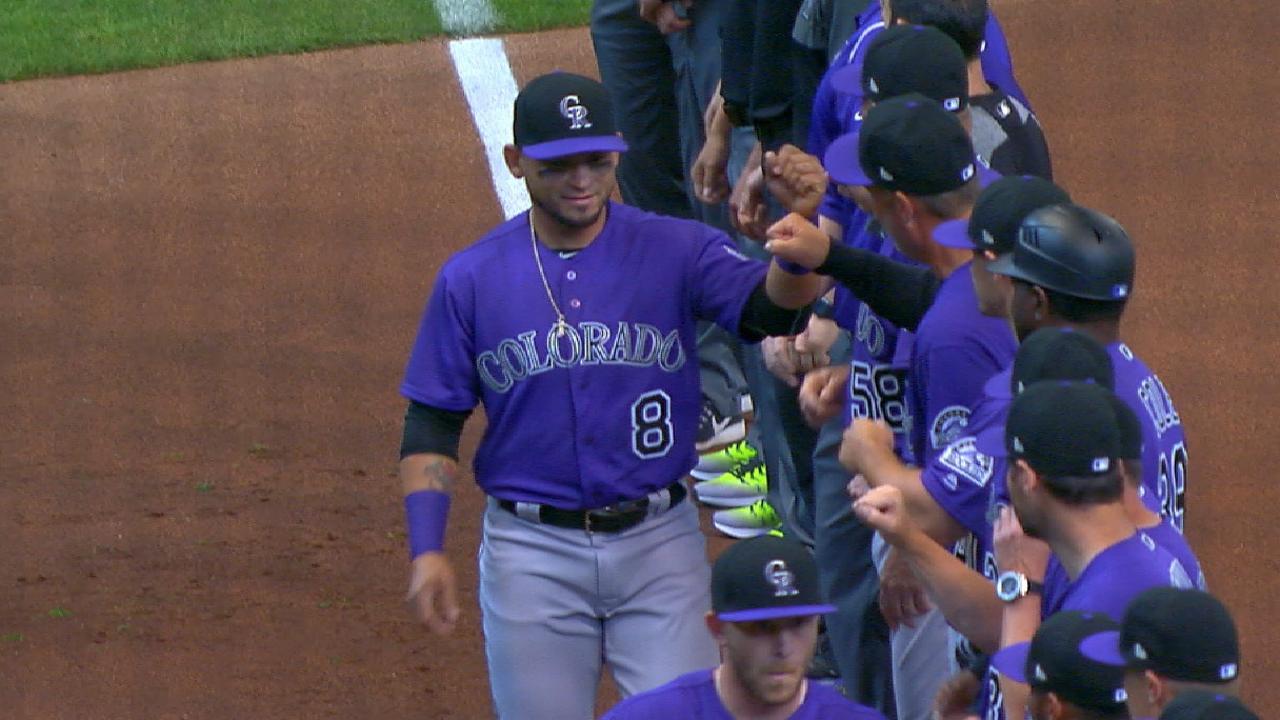 DENVER -- Rockies manager Bud Black glanced across Coors Field at the visitors' dugout and smiled. The uniforms on the Padres looked familiar. Not much else, did, however.
Only five players remain from the roster Black bid farewell to in June 2015, when, in his ninth season as San Diego's manager, he was relieved of his duties.
"They have changed a great deal," said Black. "I look at their roster in Spring Training, and there were very few players left from my years. Times change. There's not doubt about it. Their front office changed. Their coaching staff changed.
"That's all part of baseball -- that we are all condition to, change. I'm here in Colorado and loving it."
As a baseball lifer, which Black has become, he knows he always needs to be ready for change.
And Black was. He has embraced his role with the Rockies, although he does admit there was a bit of an uncomfortable moment the day he finalized negotiations on his three-year contract and he, along with Colorado's front-office folks and ownership, walked into Rockies owner Dick Monfort's suite at Coors Field.
"There are a number of pictures of Rockies history hanging in there," Black said. "I sat down, and staring me in the face was the Rockies' dogpile in Game 163."
That's Game 163 in 2007 -- the one the Rockies and Padres had to play to determine which club would win the National League Wild Card. It's the game that ended when Colorado rallied from a two-run deficit in the bottom of the 13th to pull out a 9-8 victory. Matt Holliday, having tripled home the game-tying run off San Diego closer Trevor Hoffman, made a headfirst slide into home plate on a Jamey Carroll fly ball to right field and was called safe to allow the Rockies to advance to the NL Division Series.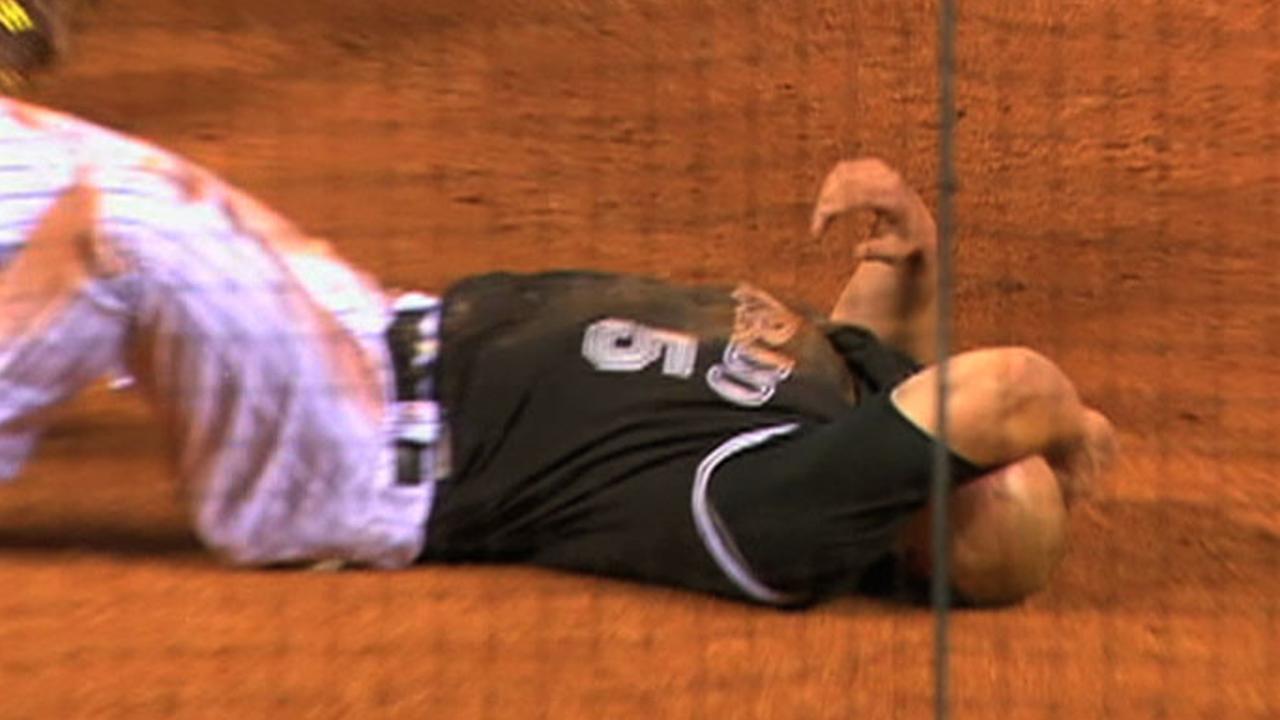 The debate continues as to whether Holliday ever touched home plate.
"To this date, I don't think he touched it," said Black with a smile, "but he is a fine player."
Of course, Padres catcher Michael Barrett never tagged Holliday. Brian Giles' throw from right field initially got away from Barrett. And by the time the backstop retrieved the ball, he saw home-plate umpire Tim McClelland signal safe.
Now, Black is looking to add another upbeat chapter to the history of the Rockies, a franchise that made it to the World Series for the only time in its history back in 2007 and returned to the postseason again in 2009, but hasn't been close to playing a meaningful game in October since.
Black is hoping his past makes him better in the future.
"I would hope with experience, you get better in anything you do," he said. "I like to think my time with the Angels prepared me for San Diego, and my time in San Diego prepared me for here."
Black never did get the Padres over the hump. In that 2007 season -- his first as a big league manager -- San Diego lost Games 161 and 162 at Milwaukee to come up short, the ultimate irony coming in Game 161, when Tony Gwynn Jr. delivered a game-tying triple with two out in the ninth against Hoffman, who Gwynn knew well from hanging around the Padres with his Hall of Fame father.
Black did earn the NL Manager of the Year Award in 2010, when the Padres won 90 games and finished second in the NL West but fell short of the NL Wild Card.
Oh, and Black did have some special ties to San Diego, which developed after his left the Pacific Northwest, where he grew up, to attend San Diego State University.
"I made my home in San Diego," Black said. "Even late in my career, when I was still playing, I made my offseason home there. When I worked with Cleveland after retirement and [then] became the Angels' pitching coach, I still went back to San Diego in the offseason.
"Then, to get the Padres job, those were nine great years, working in the town where I was living. But I know that when they come into Coors Field, I am all about the Colorado Rockies."
Black is with the Rockies now, and his focus is on a franchise return to Rocktober.
"It is different once the game starts," he said. "I have great memories in Kan. … Kansas City? How about that?"
Black paused and thought about his 33 years in pro ball, during which he played for five teams in a 15-year MLB career, including a seven-year stint with the Royals that included a 1985 World Series championship.
"San Francisco, Cleveland, Kansas City, Toronto, Anaheim," Black said. "I guess that's the point. When you have been other places and done things, you get desensitized to certain things. You become conditioned to handle the emotional part of the game."
And the memories are more about good times -- like that World Series championship in Kansas City -- than the bad.
Tracy Ringolsby is a columnist for MLB.com. This story was not subject to the approval of Major League Baseball or its clubs.