Torreyes turns size into his advantage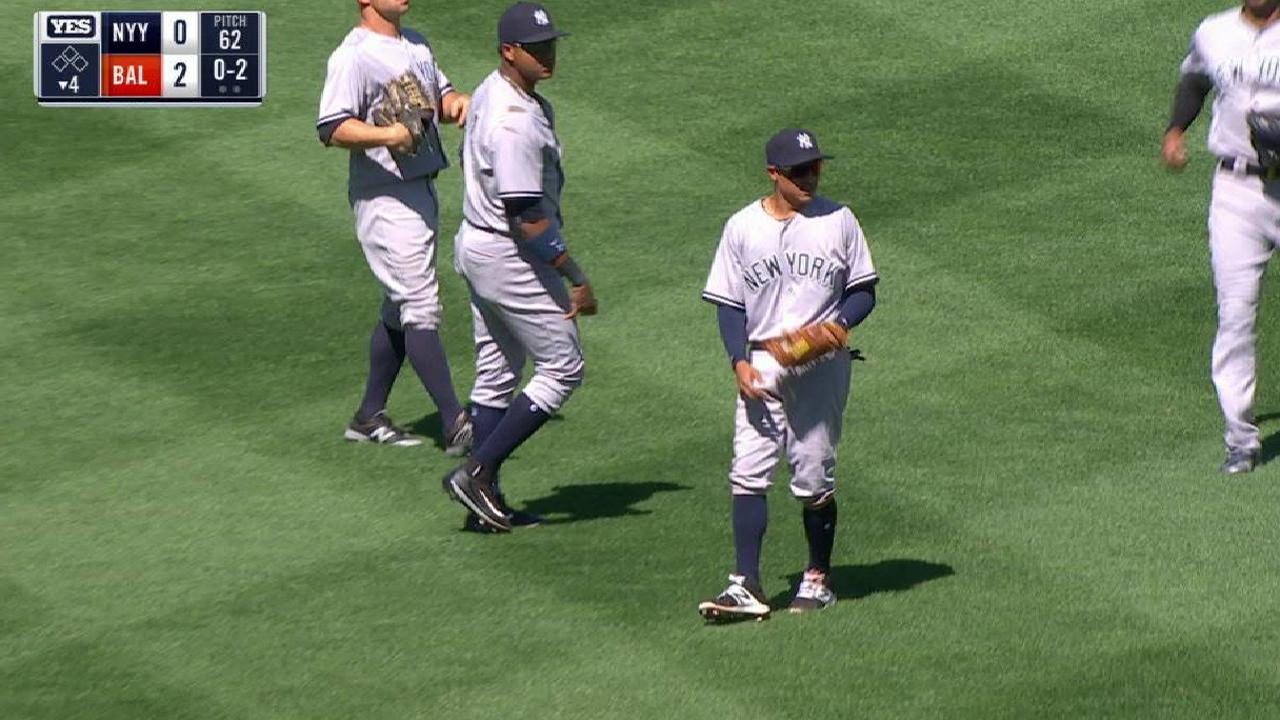 NEW YORK -- It is the celebratory act that never fails to crack up the Yankees' bench, and they have enjoyed seeing it more than expected. Aaron Judge raises his hand as high as possible, and Ronald Torreyes is forced to take a running start to greet his towering teammate.
The juxtaposition of the 6-foot-7 outfielder slapping hands with the diminutive utility man would be jarring on its own, but then, consider that it's the unlikely sparkplug Torreyes who hit the team's first homer of 2017 and leads the club in RBIs (eight).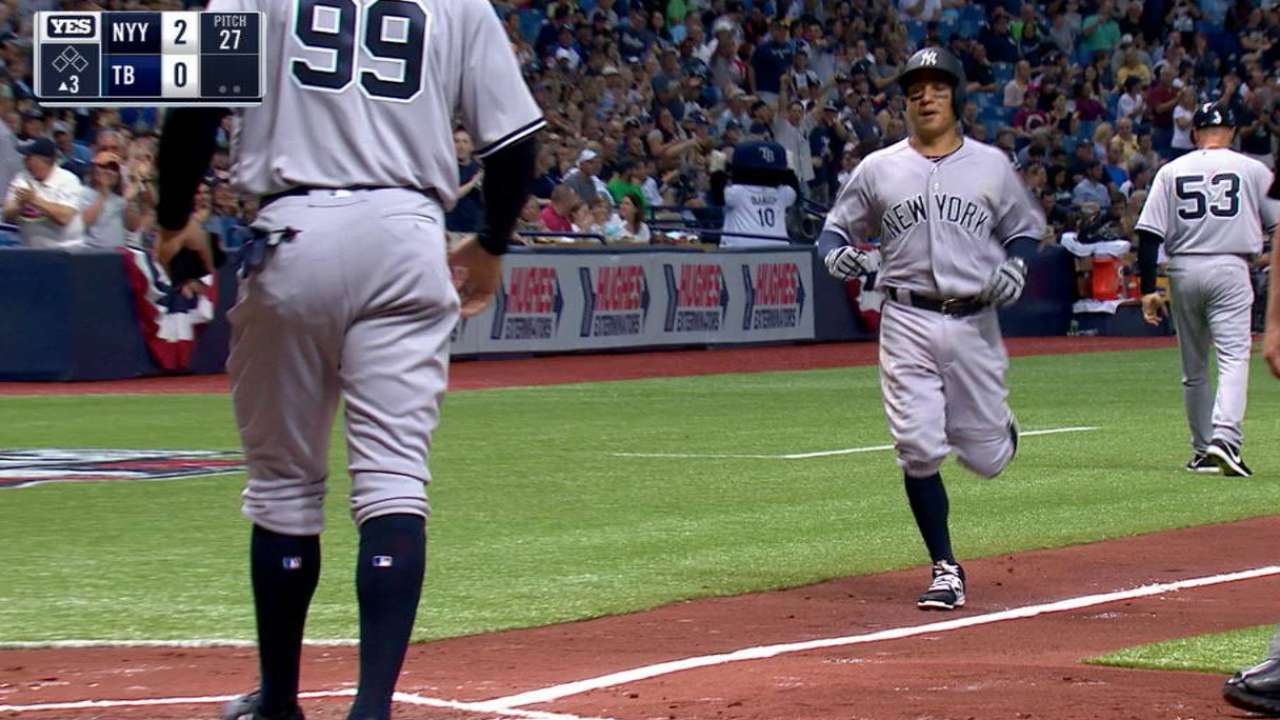 "He's doing an amazing job," Judge said. "That's the great thing about 'Toe,' you can put him anywhere and he's going to produce. He's going to get the job done."
Picking up regular playing time while he fills in for shortstop Didi Gregorius, who is expected to miss all of April with a right shoulder injury, the 24-year-old Torreyes is thrilled to have become a clubhouse favorite.
"I feel super happy about that, just having the guys give me so much support," Torreyes said through an interpreter. "It's really nice, you know? But the feeling is mutual. I really like my teammates as well. I come in here and try to do my work. That's what I like to do."
Generously listed at 5-foot-8 and 151 pounds, Torreyes credits his father, Alcide, for getting him here. As a teenager in Venezuela, Torreyes was urged to hit more, run more and outhustle the more physically blessed competition at many of the academies run by pro organizations in the country.
"He played a lot of baseball in Venezuela, a lot of national tournaments, but he never went pro," Torreyes said. "The stories are that he was a really, really good player and that he had a chance to be a pro, but it just never happened for him. I learned a lot from him."
There were numerous rejections, as scouts found it difficult to envision his slight frame belonging on a pro diamond, but Torreyes eventually persuaded the Reds to sign him as a non-drafted free agent in 2010. Stints in the Cubs, Astros, Blue Jays, Dodgers and Angels organizations followed, and Torreyes appears to have finally found a home with the Yanks.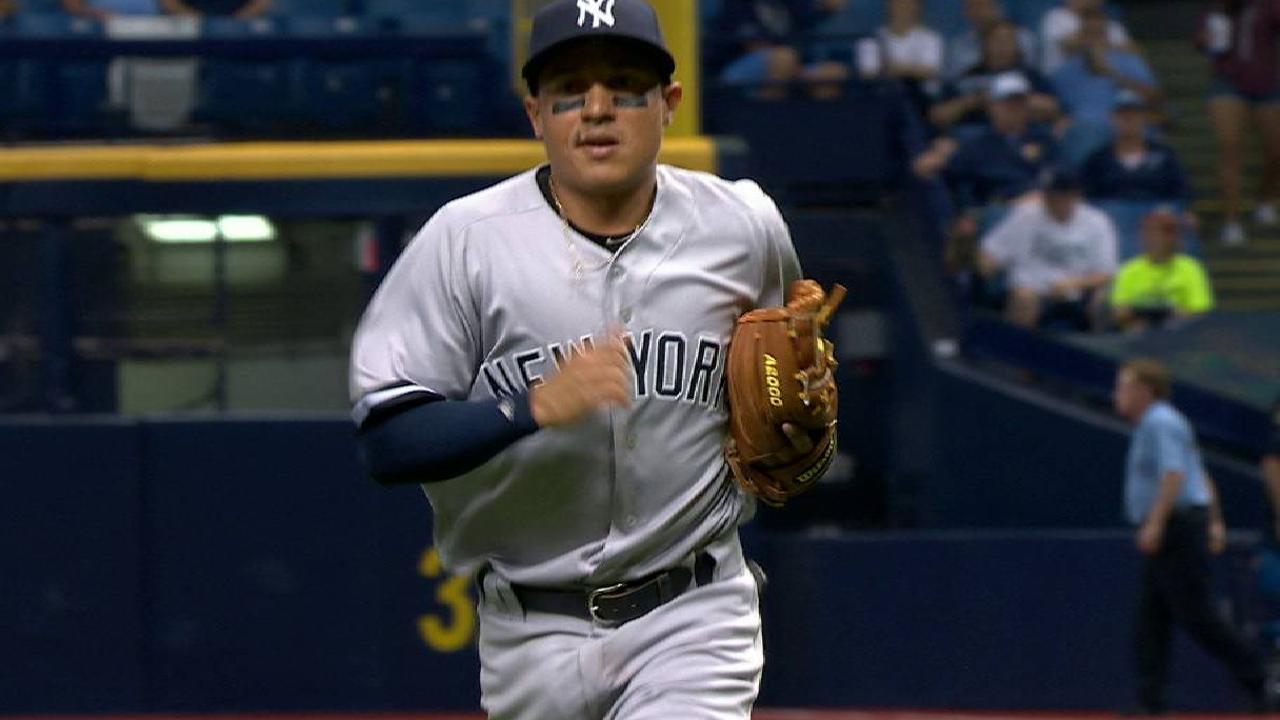 "Obviously, he's a small guy, but he has a big heart," Yankees reliever Dellin Betances said. "Every time he's out there, we have confidence in him."
The uniform No. 74 on Torreyes' back is a reminder of how far he has come. Relatively unknown at the time, Torreyes wore the digits last spring while he impressed manager Joe Girardi with an ability to make consistent contact. Torreyes stuck on the roster for the entire year, hitting .258 while seeing time at third base, shortstop, second base and right field.
Issued No. 17 in the regular season, Torreyes swapped those digits to Matt Holliday this spring in exchange for a suit. Holliday did not know much about Torreyes before then, but the veteran quickly took note of his skills.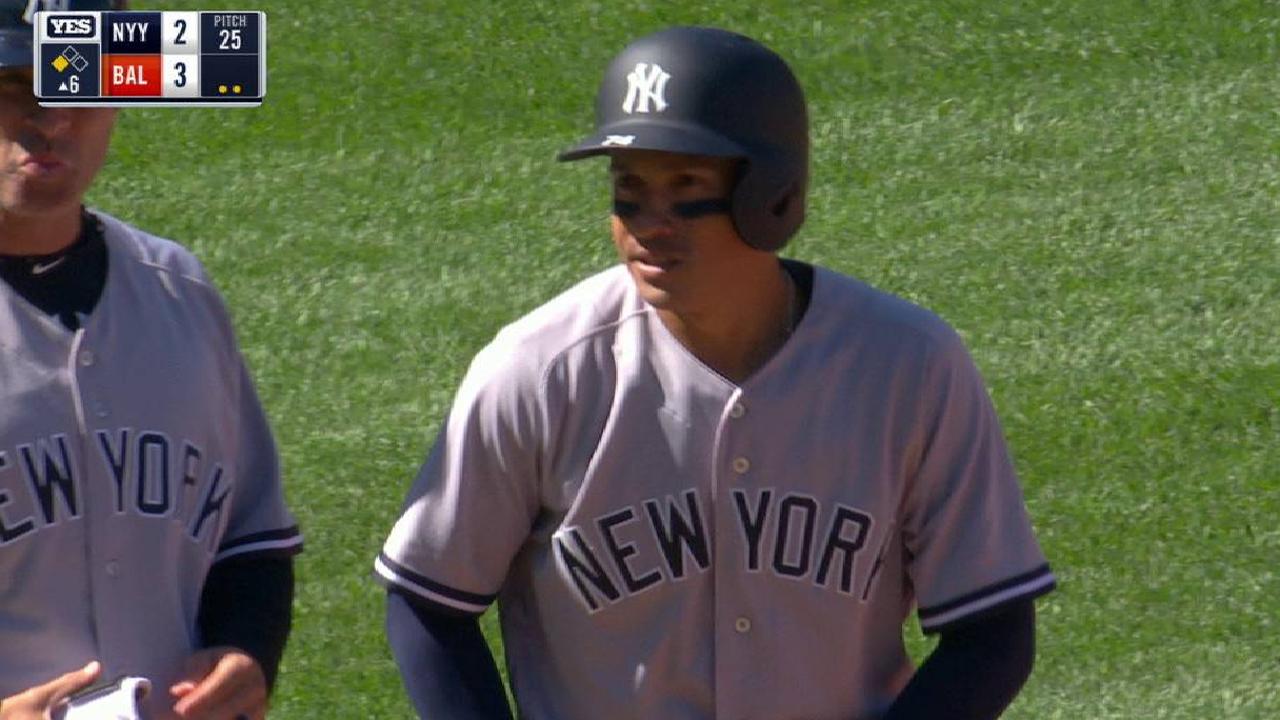 "He just finds the barrel," Holliday said. "He just does a really good job of putting the ball on the barrel, hits the ball in the gap. For a little guy, he's able to drive the ball really well. He just has a really good sense of how to hit with runners on base. I was very impressed."
Torreyes recognizes that his time in the Yanks' lineup may be temporary, but he said that it has been "a really good experience" to play every day.
"It's been awesome," Torreyes said. "Whenever they put me in last year, I was able to contribute a little bit. Now, I'm doing so on a daily basis, which is great."
Bryan Hoch has covered the Yankees for MLB.com since 2007. Follow him on Twitter @bryanhoch and on Facebook. This story was not subject to the approval of Major League Baseball or its clubs.