Sluggish offense no cause for concern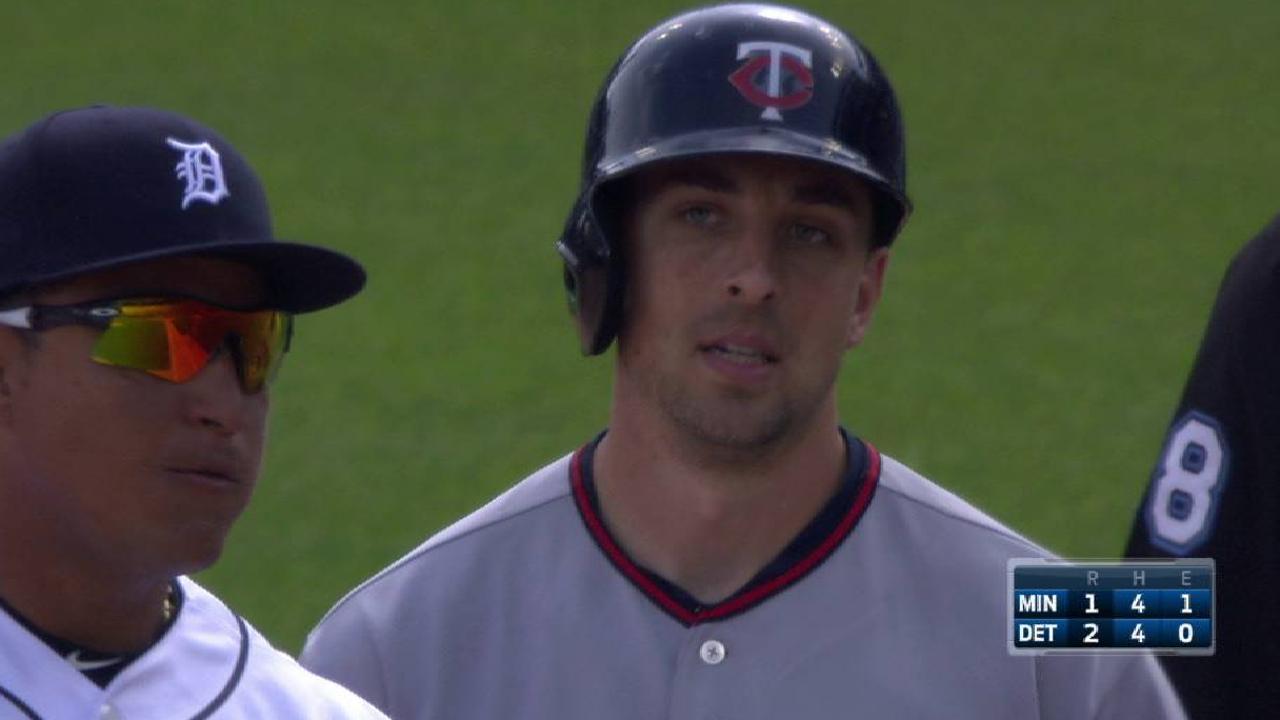 The Twins entered Tuesday's game in Detroit averaging five runs per game through their first six contests of the year. But the bats didn't show up; they managed just a ninth-inning run in their 2-1 loss to the Tigers.
Manager Paul Molitor said he thought the team has had a solid offensive start to the season, but Tuesday was no cause for concern with his offense.
"We've scored some runs, and we've had some good at-bats when the game has been relatively close late," Molitor said. "I don't think we've been swinging the bats extremely well. We've had a few guys that have gotten off to decent starts, but I don't correlate that to [Matt] Boyd going out there and having a good day and taking advantage of our aggressiveness."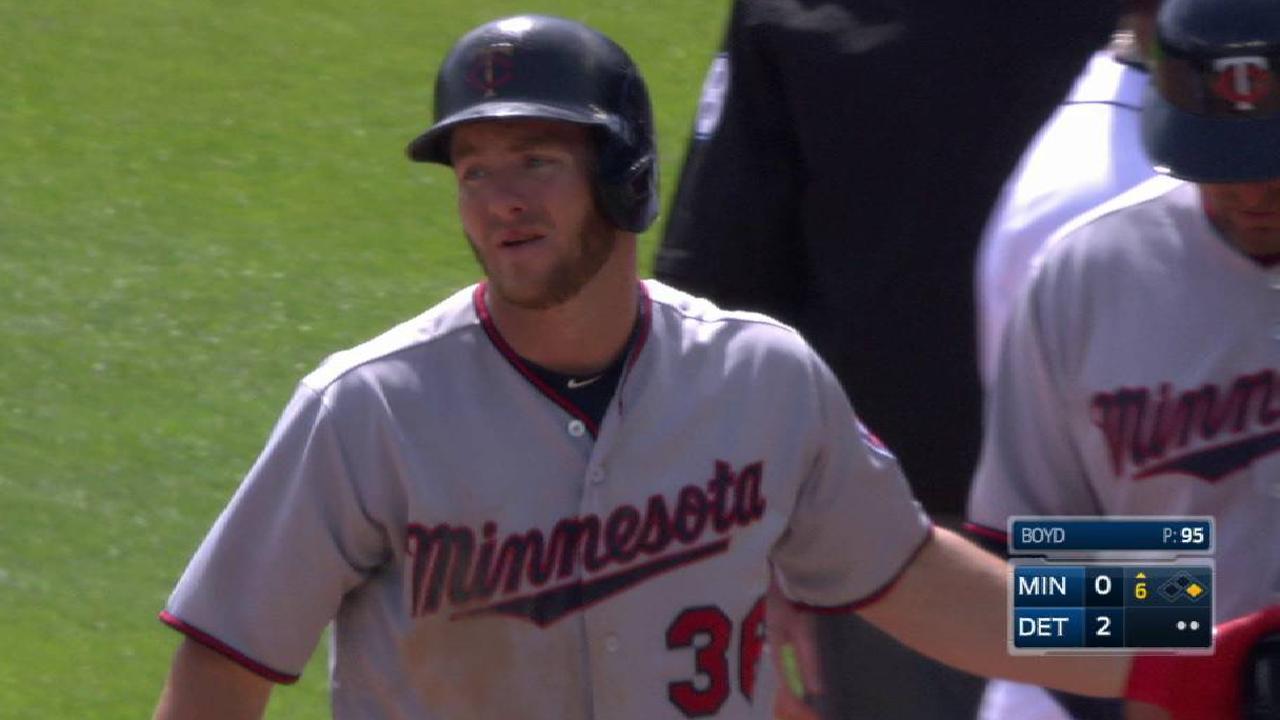 The Twins had a good amount of success against left-handed pitching over the first week of the season, with Miguel Sano, Robbie Grossman and Jorge Polanco all having multiple extra-base hits and batting averages better than .300 against lefties, plus a handful of other hitters with good starts to the season against southpaws. But Tigers left-hander Boyd held the lineup in check by allowing just one hit over six innings of work.
Second baseman Brian Dozier said Boyd was good on Tuesday, but it doesn't necessarily mean they struggled offensively.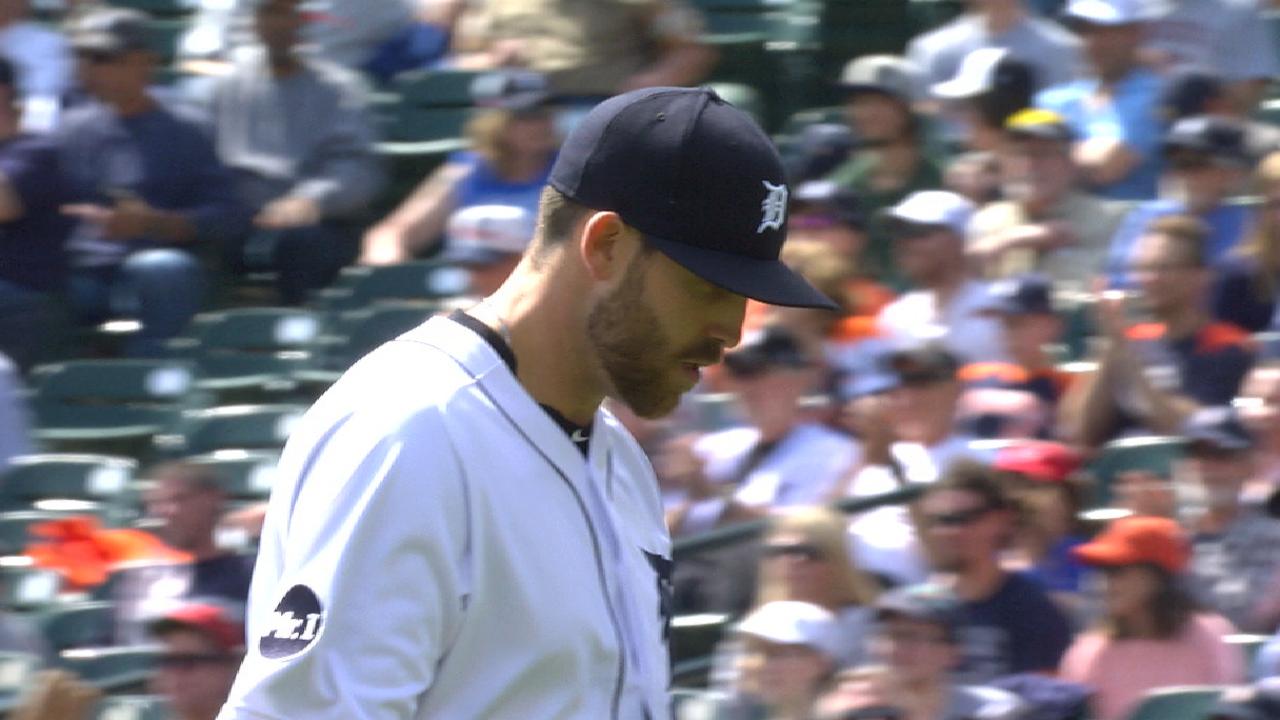 "I think we squared a lot of balls up," Dozier said. "I liked how we had his pitch count up and made him throw a lot of pitches. I think with a couple of balls we hit right at them, being a close ballgame, it could have ended up differently."
While the Twins offense has had a much more lively start to the season than in 2016, when Minnesota started 0-9, outfielder Byron Buxton is lagging behind. After three strikeouts looking Tuesday ran his season total to 17, there is cause for concern with the young righty hitter.
Seven games is a small sample size, but Buxton has just two hits in 29 at-bats. Molitor remains optimistic about Buxton, though.
"I feel for him, because I know he's very prideful and he's trying to figure out a way to help us, not just with his glove, but with his offense. Each day he comes in there, he tries to find the right attitude to take into a new day and a new game," Molitor said. "It's one of those things. The game can beat you up a bit, and you've just got to find a way to keep working and somehow try to find something to build on.
"We had a little talk this morning. There's no miracle cure or miracle words. He's going to just have to try to fight his way through it the best he can."
Dozier said he also had a long talk with Buxton, but ultimately thinks the young outfielder will be fine.
"What's our record? 5-2. We [aren't] 5-2 if he [isn't] on that field, I'll tell you that," Dozier said. "It's all about taking what the game gives you. So far, he's playing his tail off defensively. It's a process. You've got to trust the process. If stats aren't there in September, we'll talk then."
Kyle Beery is a reporter for MLB.com based in Detroit. This story was not subject to the approval of Major League Baseball or its clubs.