Twins impressed with Sano's hot bat
Slugging third baseman a key reason for team's 5-1 start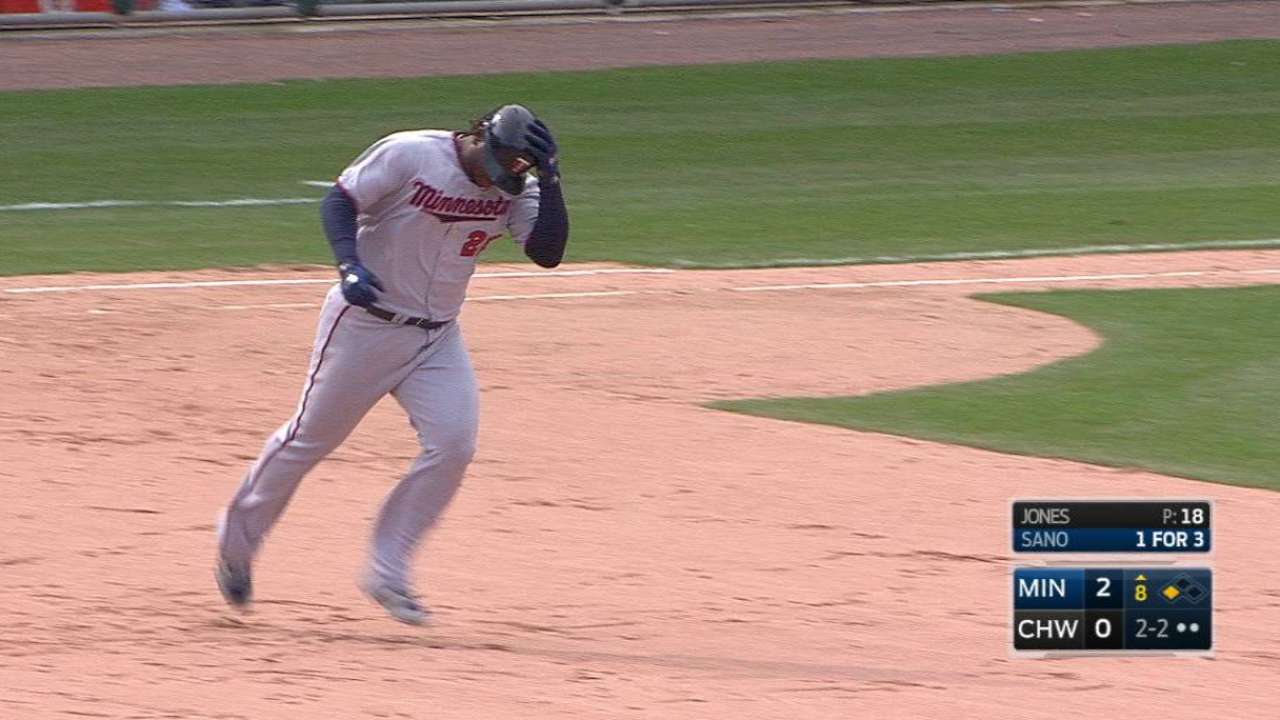 DETROIT -- Twins third baseman Miguel Sano has gotten off to a hot start this season; he entered Tuesday leading the American League in OPS. Manager Paul Molitor is feeling good about where his hard-hitting third baseman is at, even though the season is still very young.
"I think it's been encouraging that he's gotten off to a good start," Molitor said of the 23-year-old Sano. "He seems to be recognizing pitches better than he did in Spring Training.
"It's not like you can plan on that all year long. Everyone goes through ups and downs, but we talk a lot about confidence with young players, and he's in a good place. When your big guy's going, it takes a lot of pressure off the other guys offensively."
Worth noting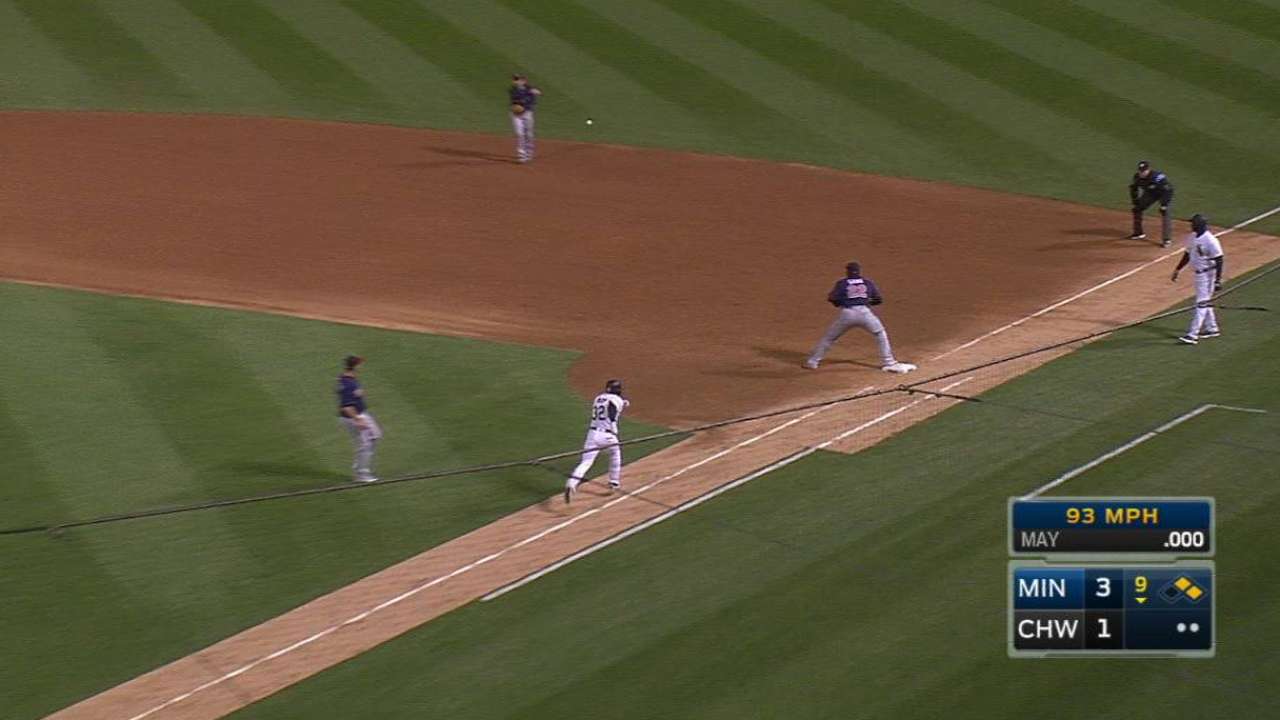 • Right-handed closer Brandon Kintzler is dealing with a cracked fingernail on his right index finger. Molitor said Kintzler still needed to play catch before Tuesday's game to see where he stands, but he does not expect it to be a long-term issue.
• The Twins arrived in Detroit on the heels of the Red Sox's visit to Comerica Park, where a slew of players and staff members were battling the flu. Upon the Twins' request, the visitors' clubhouse and the team hotel were wiped down and disinfected Monday night.
Among the hardest hit Red Sox players were Hanley Ramirez, who visited a local hospital, and Xander Bogaerts, who didn't even enter the clubhouse during the four-game series.
Molitor said the team is not too concerned about the situation, though it is taking precautions.
"I'm not a person that overly reacts to those things. I just think you've got to use a little common sense," Molitor said. "It's unfortunate the Red Sox went through that, and hopefully it's not an issue for us."
Kyle Beery is a reporter for MLB.com based in Detroit. This story was not subject to the approval of Major League Baseball or its clubs.