MLB.com Columnist
Fred Zinkie
Fantasy: 10 bullpens that merit a closer look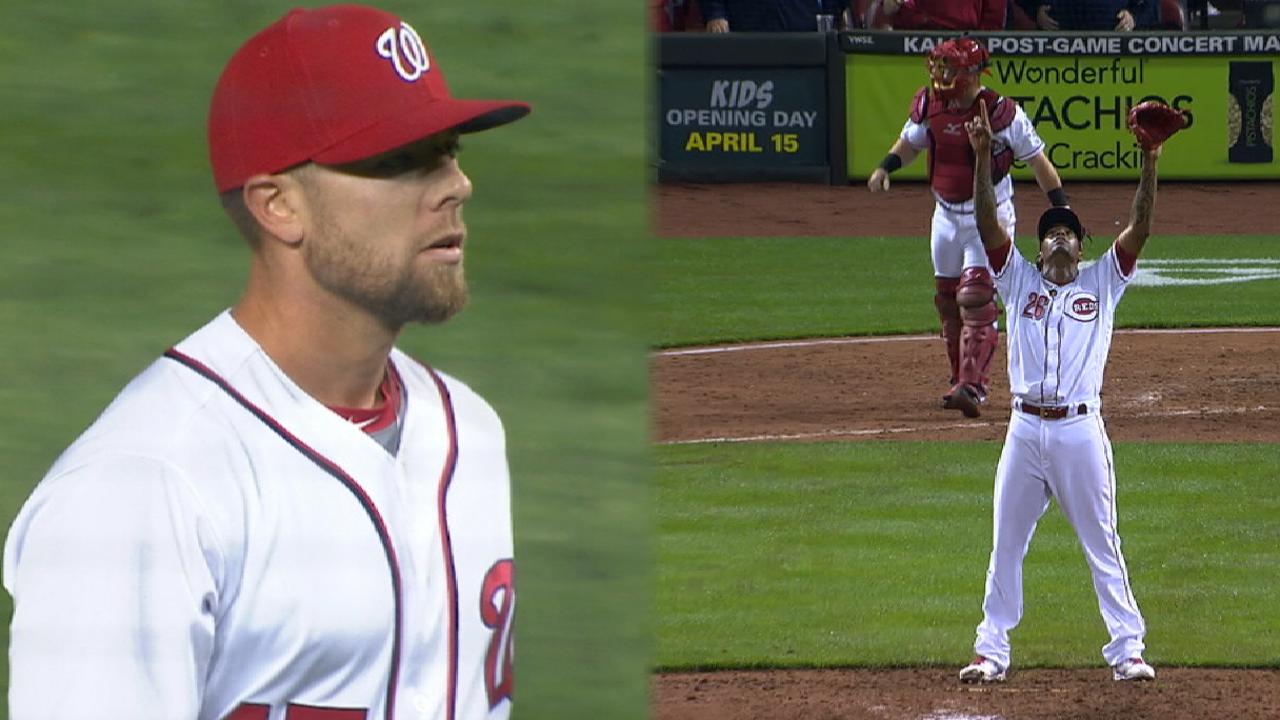 Without a doubt, the saves category is the hardest one for fantasy analysts to project. After all, 15 relievers (Trevor Rosenthal, Hector Rondon, Jeremy Jeffress, Jonathan Papelbon, Glen Perkins, Brad Ziegler, Huston Street, Shawn Tolleson, Jake McGee, Sean Doolittle, J.J. Hoover, Arodys Vizcaino, Steve Cishek, Fernando Rodney and Brad Boxberger) were without a ninth-inning gig on Aug. 2 of last season after being projected to compile more than 20 saves in the 2016 MLB.com Fantasy Preview. Additionally, Sam Dyson, Alex Colome and Jeanmar Gomez combined for 112 saves after being projected for a combined total of six saves in the '16 preview.
Successful owners are consistently ahead of their competition in the area of bullpen analysis. With the goal of securing future save sources, owners should keep a close eye on the following 10 bullpens in the coming weeks.
Team: Phillies
Closer: Joaquin Benoit
Replacement option: Hector Neris
Looking ahead: With prior closing experience and strong stats since the outset of 2010 (2.39 ERA, 0.97 WHIP, 10.0 K/9 rate), Benoit has what it takes to earn saves in the City of Brotherly Love. The righty should be active in all roto leagues, while setup man Neris (lifetime 10.7 K/9 rate) should be owned in 15-team formats. Meanwhile, former closer Gomez can be dropped in all mixed leagues, as he is unlikely to get another chance to replicate the magic of his 37-save '16 campaign.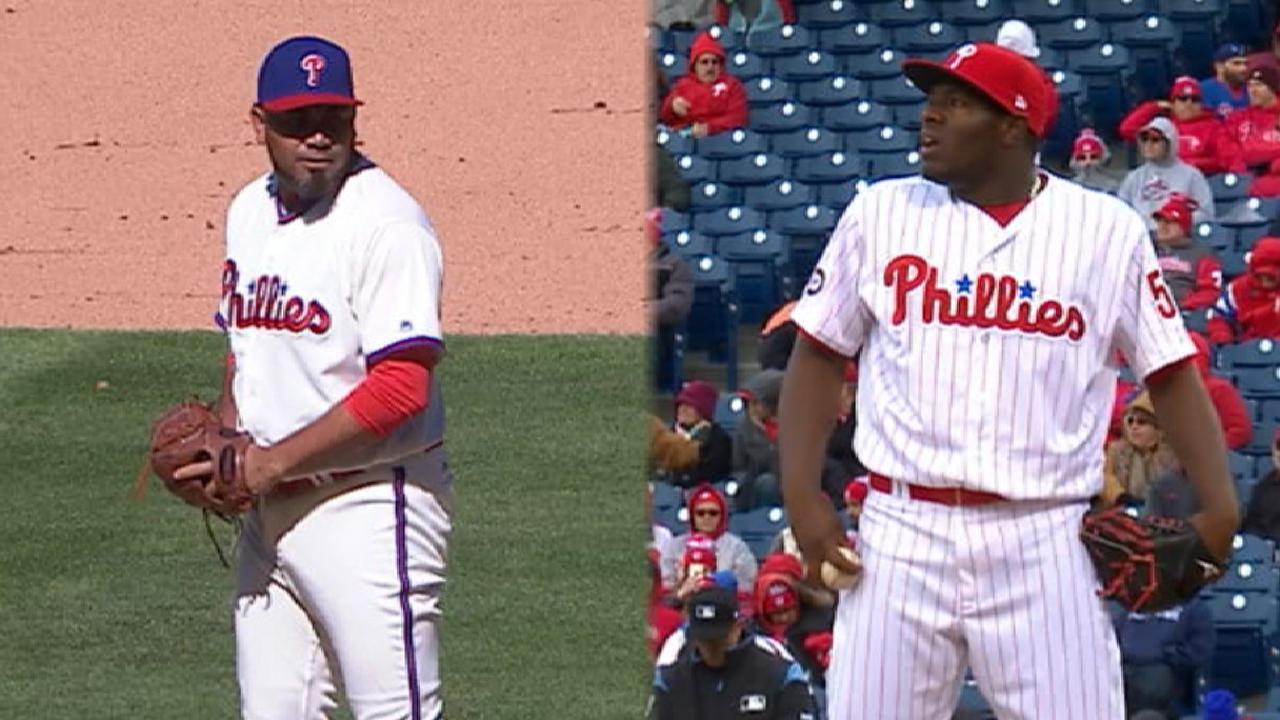 Team: Rangers
Closer: Sam Dyson
Replacement options: Matt Bush, Jeremy Jeffress
Looking ahead: Dyson struggled a great deal in his first two 2017 outings before tossing a scoreless frame in a non-save situation on Sunday. Without the benefit of stellar swing-and-miss skills (lifetime 7.4 K/9 rate), the ground-ball specialist could soon cede save chances to Bush (lifetime 9.1 K/9 rate) or Jeffress.
Team: Reds
Closer: Committee (Raisel Iglesias, Drew Storen, Michael Lorenzen, Tony Cingrani)

Looking ahead: The retooling Reds have already won three close games, with Iglesias picking up a pair of saves and Drew Storen tallying one. Iglesias is the most talented member of this four-man closer committee, and he is the only Cincinnati hurler with a realistic chance of running away with the ninth-inning gig.
Team: A's
Closer: Committee (Santiago Casilla, Ryan Madson, Sean Doolittle, Ryan Dull)
Looking ahead: Casilla picked up a save on Opening Day and Dull faltered when given a similar opportunity the following night. Manager Bob Melvin then switched gears on Monday, using Casilla in the eighth inning and entrusting Doolittle to close out a 2-0 win. Mixed-league owners should generally steer clear of this bullpen, as the committee approach could last for an extended period of time.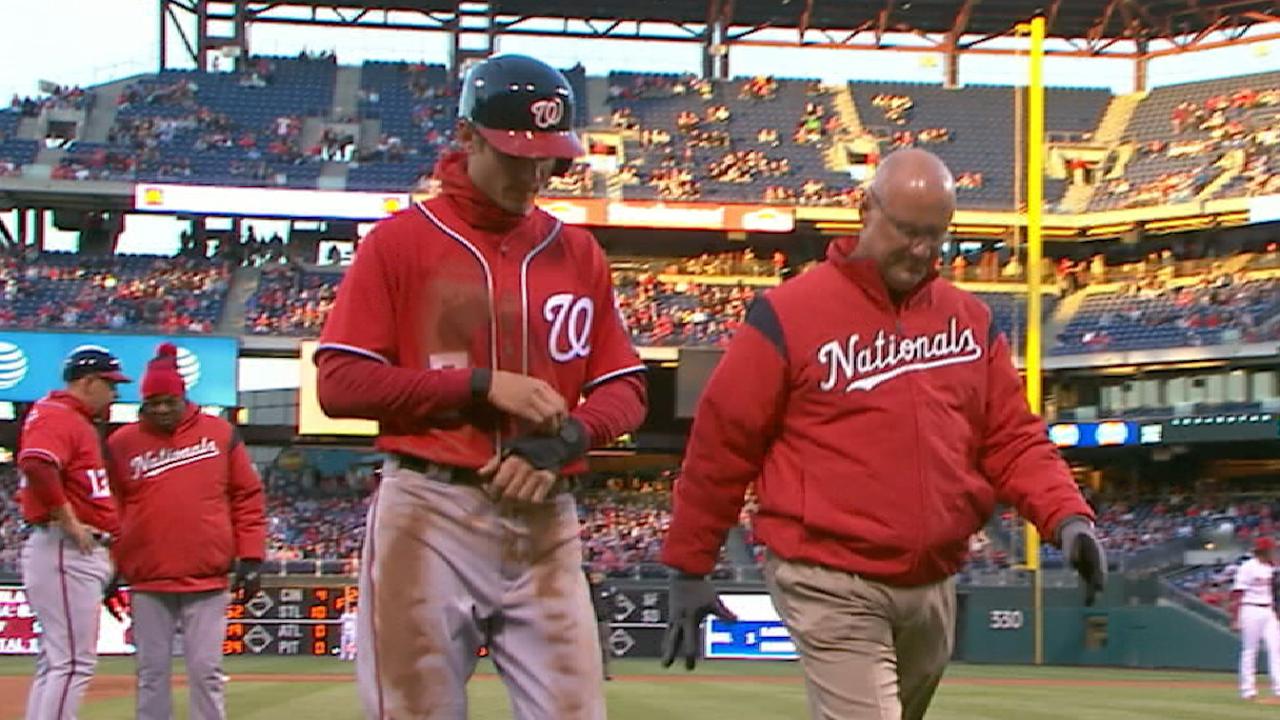 Team: Padres
Closer: Brandon Maurer
Replacement options: Carter Capps, Brad Hand
Looking ahead: Maurer has done his part to keep his role, converting his sole save chance to date. The right-hander will need to continue to protect close leads, as Capps possesses the stellar strikeout skills (lifetime 11.8 K/9 rate) to nab the ninth-inning role after he makes his expected return from Tommy John surgery later this month.
Team: Marlins
Closer: A.J. Ramos
Replacement options: Brad Ziegler, Kyle Barraclough
Looking ahead: With one save and a pair of scoreless outings, Ramos is off to a fine start. But the closer's longstanding control woes (lifetime 4.7 BB/9 rate) and a stellar setup crew will likely keep him on a short leash for the duration of 2017. Owners should be ready to pounce on Ziegler (85 career saves) or Barraclough (lifetime 13.2 K/9 rate) if Ramos continues to regularly issue free passes.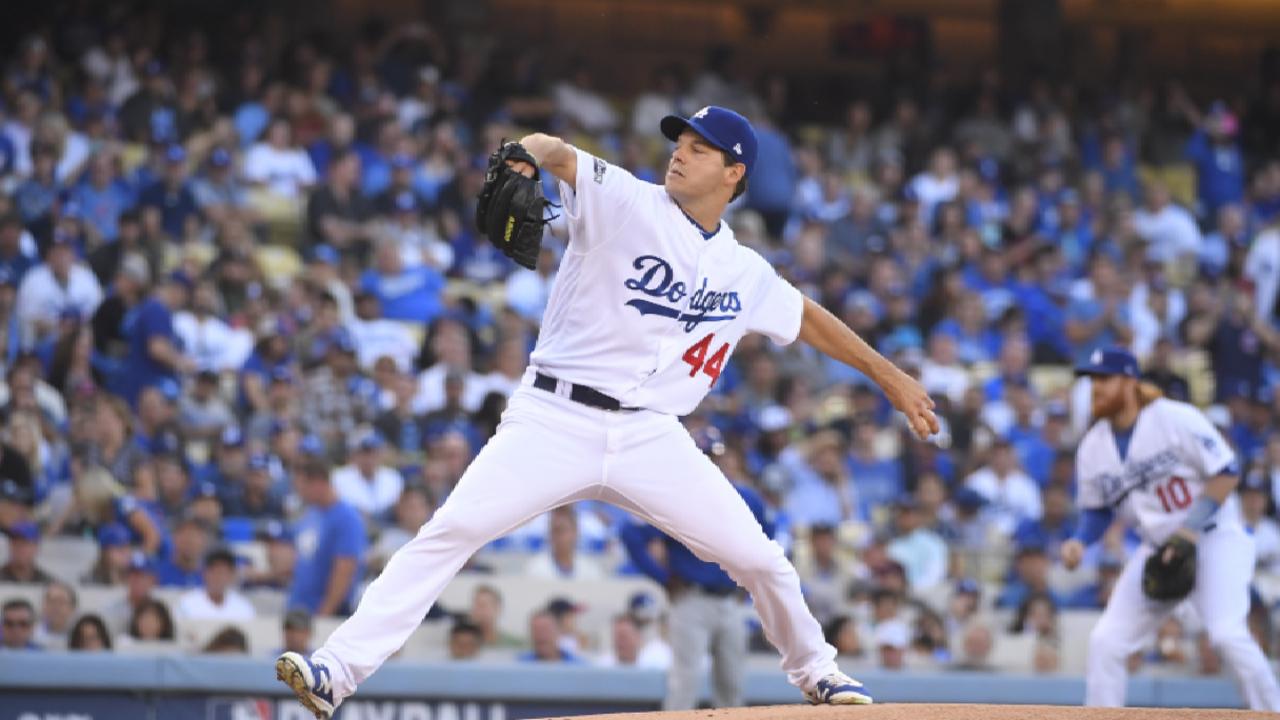 Team: White Sox
Closer: David Robertson
Replacement options: Nate Jones, Dan Jennings
Looking ahead: While acknowledging that Robertson currently has a firm grip on the closer's role, he is facing two scenarios that could lead to a new ninth-inning man in Chicago. By repeating his inconsistent 2016 results (3.47 ERA, 1.36 WHIP), the right-hander could lose the trust of manager Rick Renteria. And by excelling this year, Robertson would continue to be a popular name on the trade market. Wise owners will keep a close eye on Jones (2.29 ERA in '16) and Jennings (career 2.71 ERA) in the coming months.
Team: Pirates
Closer: Tony Watson
Replacement options: Daniel Hudson, Felipe Rivero
Looking ahead: Despite owning impressive lifetime ratios (2.54 ERA, 1.04 WHIP), Watson will need to build on his low career saves total (22) before his leash as the club's closer is extended. The left-hander showed enough reasons for concern last season (4.42 FIP, 1.3 HR/9 rate) for owners to monitor this bullpen. With Hudson (5.22 ERA in 2016) and Rivero (4.09 ERA in '16) as the next men in line, the Bucs lack an obvious ninth-inning replacement.
Team: Angels
Closer: Committee (Cam Bedrosian, Andrew Bailey, Huston Street)
Looking ahead: Although manager Mike Scioscia has yet to name a closer, Bedrosian has been tabbed for both of the club's save chances thus far. Having logged a 1.05 ERA since the outset of 2016, the young righty has the skills to keep Street and his 324 career saves relegated to a setup role when Street returns from a season-opening stint on the disabled list.
Fred Zinkie is the lead fantasy baseball writer for MLB.com. Follow him on Twitter at @FredZinkieMLB This story was not subject to the approval of Major League Baseball or its clubs.