MLB.com Columnist
Mark Feinsand
Pineda holds key for Yankees' success in '17
Right-hander's talent on full display against Rays in home opener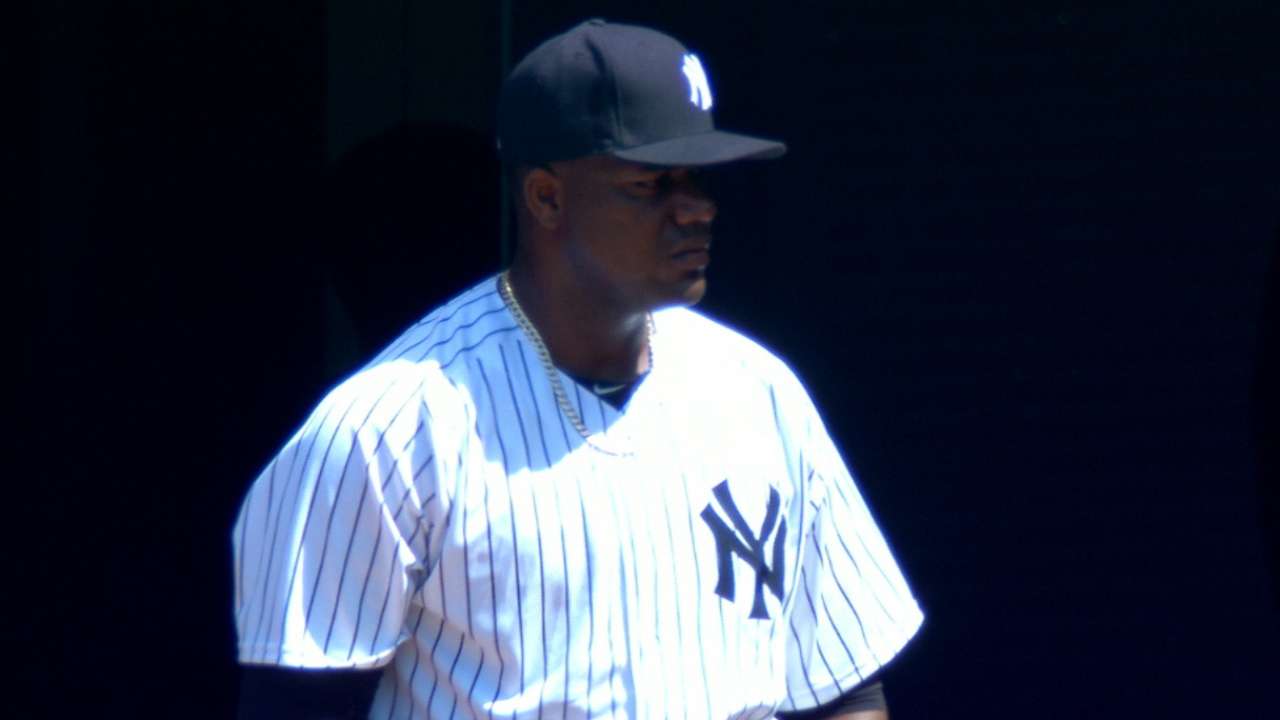 Derek Jeter used to say the season didn't really start until the Yankees played their first game in the Bronx. If Monday's home opener was a sign of things to come, this could be quite an interesting season for the Yanks after all.
The day was supposed to be about the Baby Bombers. Gary Sanchez, Greg Bird and Aaron Judge were the focus of the spring, giving fans the hope that they were witnessing the dawn of the next great Yankees core.
But neither Sanchez nor Bird were around for much more than pregame introductions on Monday. Sanchez was sidelined by a Grade 1 strain of the brachialis muscle that will keep him out for a month, while Bird was out of the lineup with flu-like symptoms. Judge did provide a highlight with his second home run in as many days, a 109-mph laser, but the star of the show was the man on the mound.
On this picturesque day in the Bronx, Michael Pineda reminded the 46,955 in attendance why the Yanks were so excited to trade for him five years ago -- and why he may just be the most important player in pinstripes this season.
Despite Masahiro Tanaka's first two starts, nobody seems concerned about what the ace's season will look like. CC Sabathia has been strong in his first two outings, and while there figure to be bumps along the way for the 36-year-old, the Yankees believe the veteran will keep them in the game nearly every time he takes the mound.
Pineda? He's a riddle wrapped in a mystery inside an enigma. He's like a box of chocolates; you never know what you're going to get.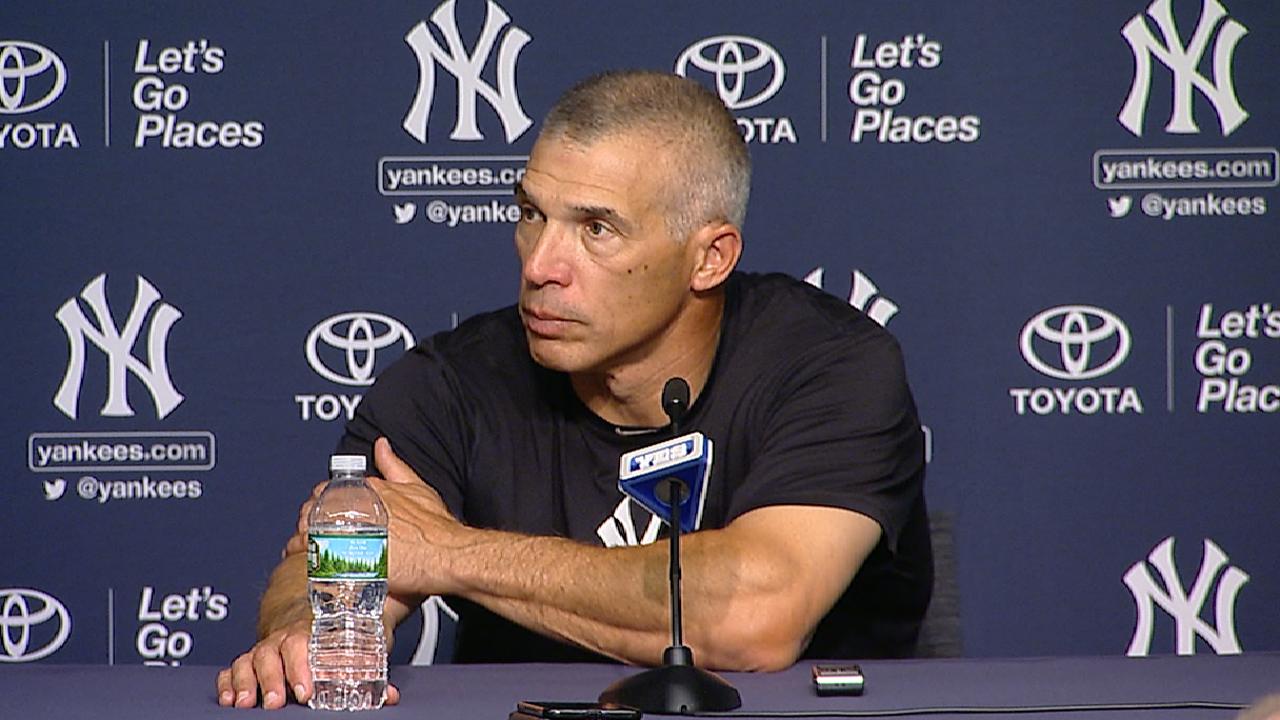 "If we want to do the things that you set out to do, Michael has to have a good year for us," manager Joe Girardi said.
On Monday, the Yankees got a dominant performance. Pineda retired the first 20 batters he faced before Evan Longoria's two-out double ruined the big righty's pursuit for perfection with two out in the seventh. It was one of only two hits allowed by Pineda over 7 2/3 innings, the other being Logan Morrison's solo homer with one out in the eighth.
"You're thinking it's going to be another special day here at the Stadium," Girardi said of Pineda's bid for history. "He pitched really, really well today. I thought he had a shot."
Pineda finished his day with 11 strikeouts and no walks, the third time during his four seasons in pinstripes that he's fanned 10 or more batters without issuing a walk. Nine of those K's came on his slider, which was as filthy as it's been in quite some time.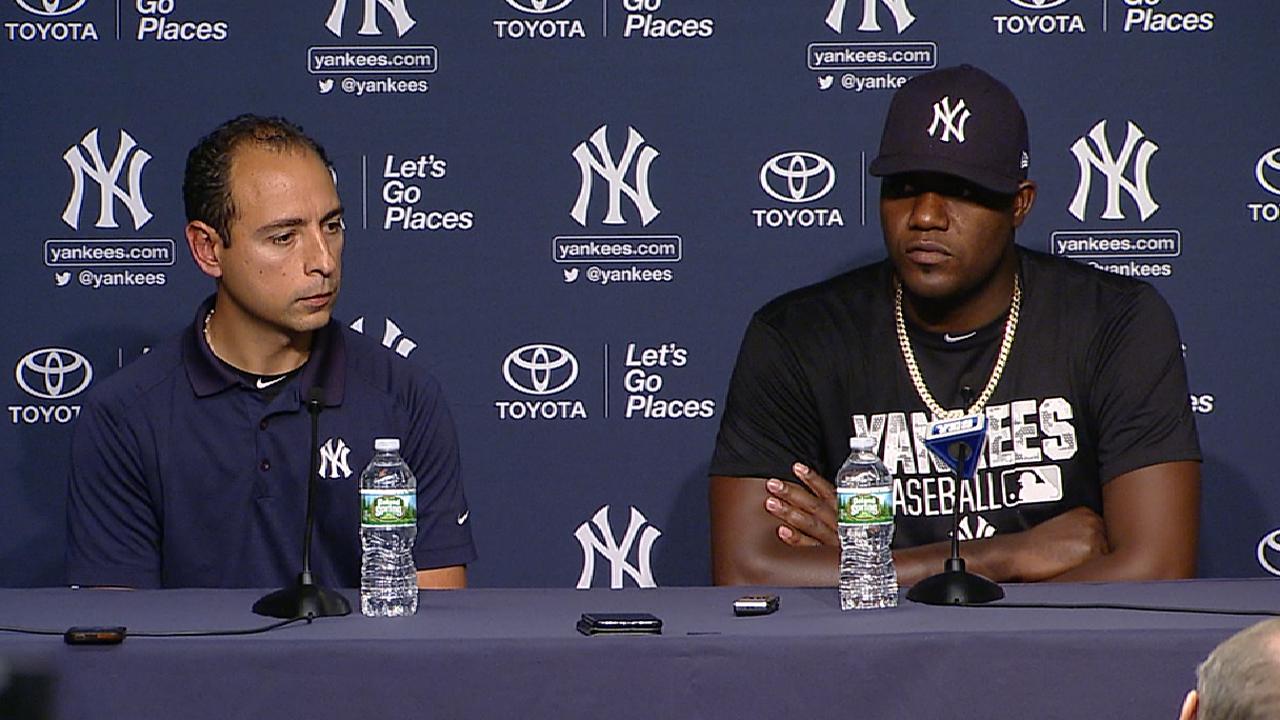 "It's a good moment for me," Pineda said. "I feel so good."
The last such outing was the most memorable start of Pineda's Yankees career, his 16-strikeout performance against the Orioles on Mother's Day 2015, one that left the Yanks and their fans thinking, "Finally!"
Five days later, Pineda gave up five runs in 5 1/3 innings. Same old Mike. What a tease.
If the Yankees hope to contend during this transition year, they'll need Pineda to look like he did on Monday far more often than not. The guy has no-hit stuff when he's on, but unlike many of the great pitchers in the game, he's far too hittable when he's off. The ability to grind through five or six tough innings doesn't seem to be in Pineda's DNA.
Whether the Yanks find themselves in the race or not, Pineda may prove to be a crucial piece for general manager Brian Cashman as the calendar moves toward summer. There's no Andrew Miller or Aroldis Chapman to deal before this year's non-waiver Trade Deadline -- no Chapman with an expiring contract, anyway -- so Pineda could very well be the most tradeable asset on the roster in late July.
Monday's gem only adds to the intrigue surrounding Pineda, whose talent and stuff have never been in question. His ability to harness those abilities -- and keep his emotions in check -- has been another story.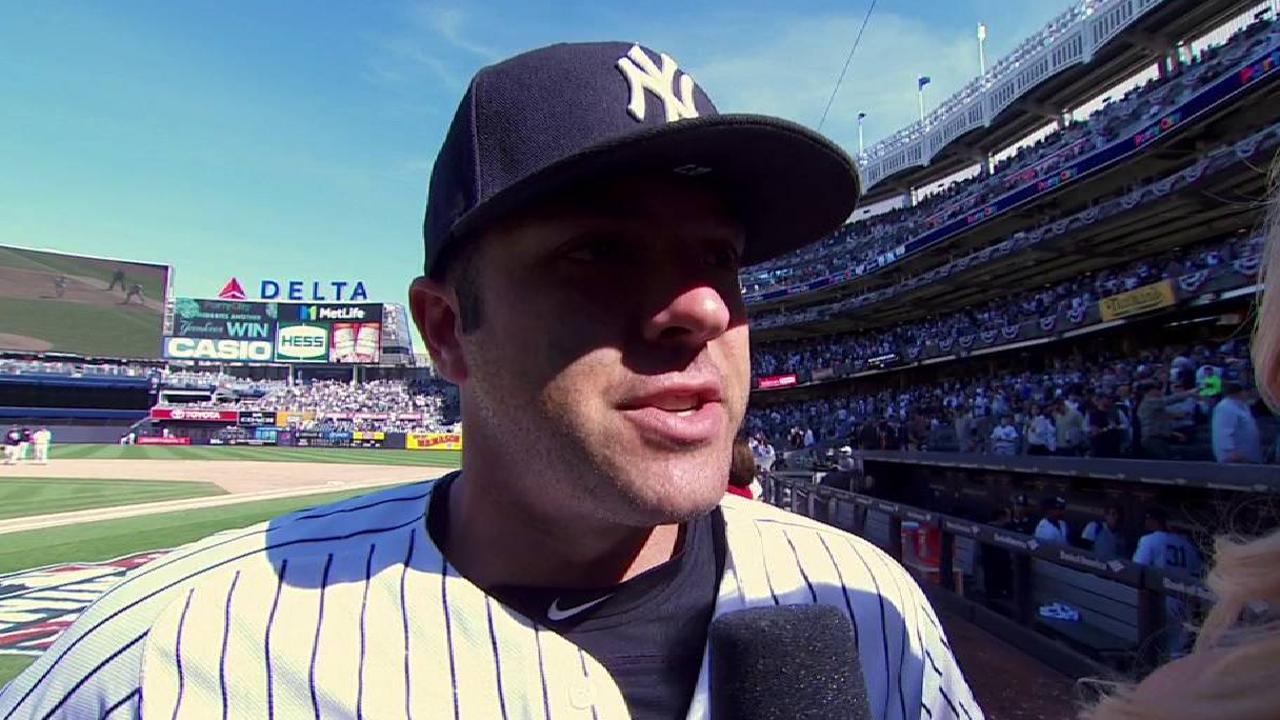 "It was the most composed that I've seen him on the mound in a long time," catcher Austin Romine said after Monday's game.
That hasn't always been the case for Pineda, whose body language on the mound typically makes it easy to tell what kind of day he's having -- no interpreter required.
But five days after he couldn't get out of the fourth inning against these same Rays, Pineda looked like a man among boys on Monday, having his way with Tampa Bay's lineup all afternoon.
"What I saw today was a pitcher that used all his pitches against a team he just saw five or six days ago that hit him pretty hard," Girardi said. "He was able to make the adjustments. The hope is that he learns a ton from today; you have to make adjustments out there, you have to use all your pitches and you have to move the ball around. If you do that, you have a chance to be really successful."
If Pineda can finally find the consistency he's been lacking all these years, the Yankees might wind up being really successful, too.
Mark Feinsand is an executive reporter for MLB.com. This story was not subject to the approval of Major League Baseball or its clubs.