Rockies' Desmond, Murphy on the mend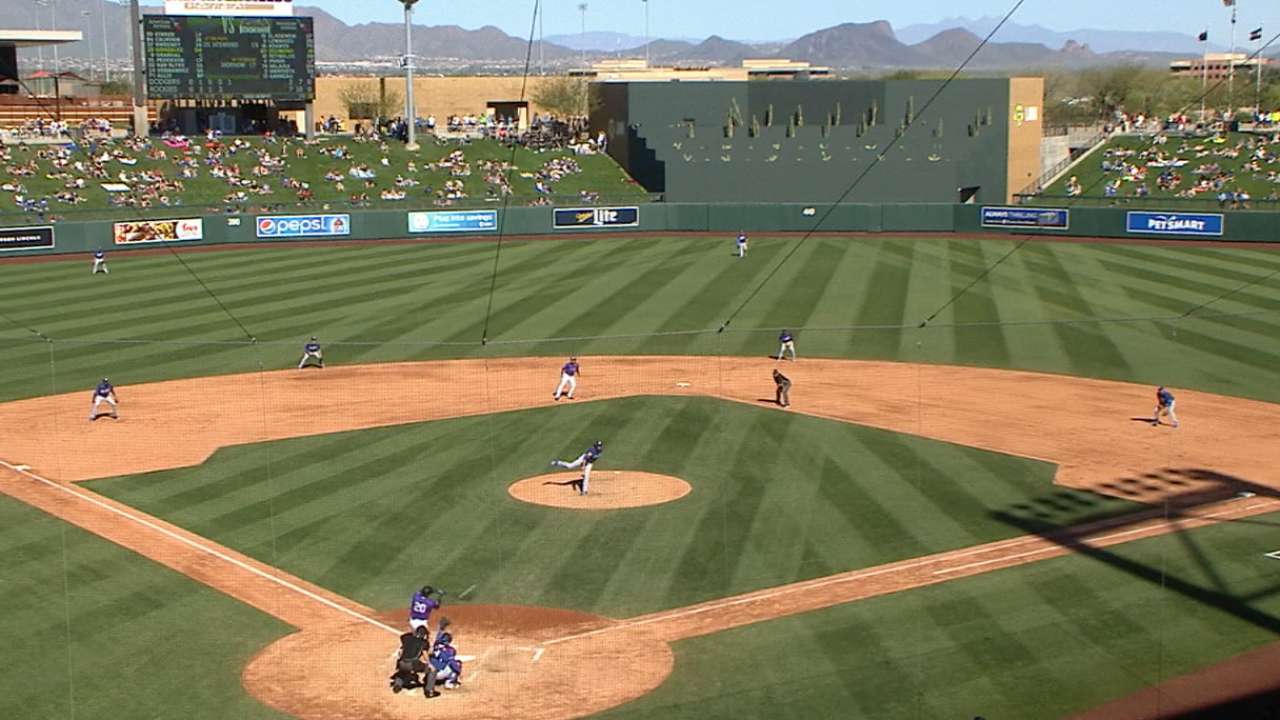 The Rockies are off to a hot start to the 2017 season despite missing several key players who are recovering from injuries. Two of those players are first baseman Ian Desmond and catcher Tom Murphy.
Desmond's left hand was fractured when he was hit by a 93 mph fastball from Reds right-hander Rookie Davis during a Cactus League game on March 12. Murphy suffered a fractured right forearm when it came into contact with Cubs first baseman Anthony Rizzo's bat during a throw to second base on a steal attempt.
Both Desmond and Murphy were expected to miss four to six weeks.
Desmond had another X-ray of the hand that showed it is healing well, and he'll begin light baseball activity -- including playing catch and taking ground balls (though no hitting) -- sometime this week, the Rockies said on Monday.
The Rockies signed Desmond to a five-year, $70 million contract last December, bringing him to Colorado to play first base after an All-Star season in which he hit .285/.335/.446 with 22 home runs and 21 steals while playing center field for the Rangers.
Murphy had a CT scan and hasn't yet received the results. He's been catching balls from a pitching machine but not behind the plate with live pitching.
Murphy, 26, is the Rockies' No. 11 prospect according to MLBPipeline.com, and the No. 7 catching prospect in baseball. He hit .273 with two doubles and five homers for Colorado in 21 games last season. At Triple-A Albuquerque in 2016, he hit .327/.361/.647 with 19 home runs in 80 games.
Manny Randhawa is a reporter for MLB.com. Follow him on Twitter at @MannyOnMLB. This story was not subject to the approval of Major League Baseball or its clubs.