MLB.com Columnist
Mark Feinsand
Trade Deadline Power Rankings for Week 1
Frazier, Robertson, Quintana could be White Sox players on the move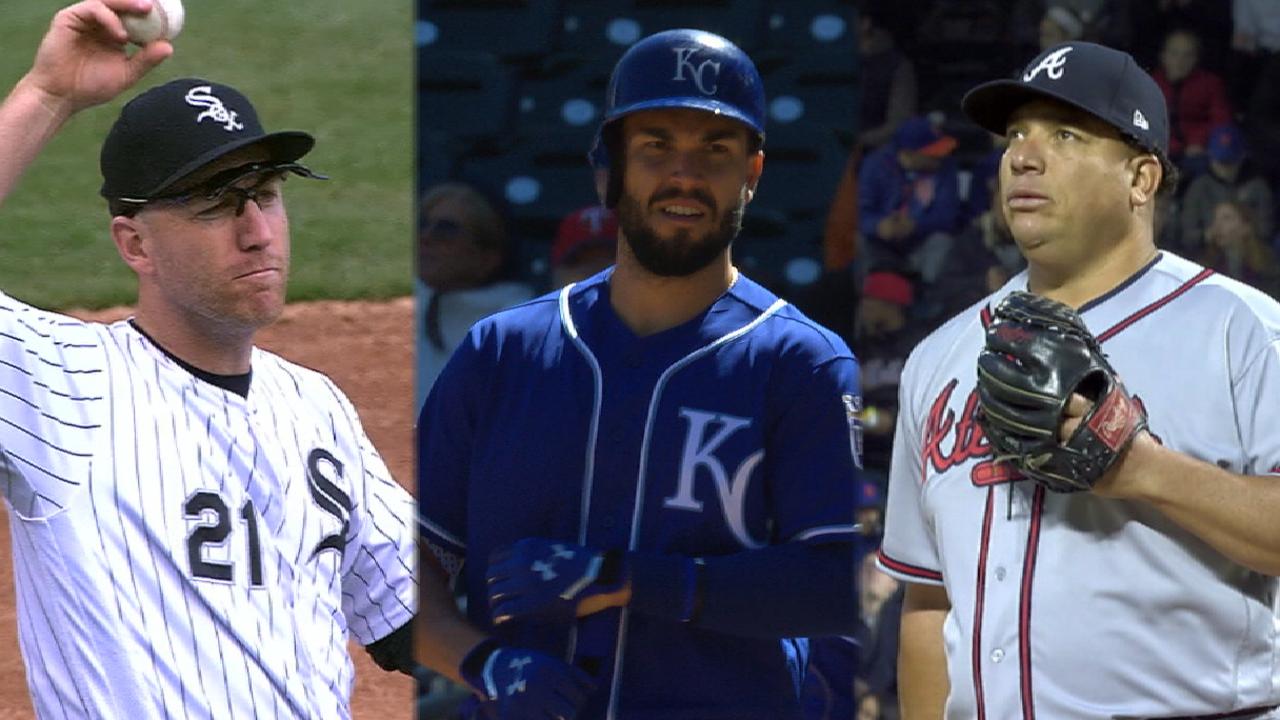 Barely one week into the season, teams around the Majors are just getting a feel for what 2017 may have in store for them. But as we all know, the teams that took the field on Opening Day won't be the same ones that we'll watch during the pennant races later this summer.
The non-waiver Trade Deadline -- which is back on July 31 after arriving on Aug. 1 last year -- is still more than 16 weeks away, but it's never too early to begin speculating which players could be moved in deals that impact the postseason picture.
After trading away Chris Sale and Adam Eaton in the offseason, White Sox general manager Rick Hahn figures to be a busy man this summer, too, with veterans such as Jose Quintana, David Robertson and Todd Frazier all potentially on the move.
"We've tried to set prices now that we think are reasonable based on what we would potentially be giving up, and having in the back of your head that this isn't our last bite at the apple here," Hahn said. "We don't need to force anything. As we get closer to the Deadline and you're dealing with players that are perhaps in the last year of their contract, certainly that alters your analysis. But as we sit here today, we just haven't gotten to that level on anyone that make sense to forsake the future markets.
"We realize that we have to get these trades right."
As the weeks go by, teams will have different motivations based on the standings; buyers and sellers will declare themselves, while some teams may struggle to determine where they stand.
Each week, we'll take a look at the 10 players most likely to move between now and July 31, based on their performance, contract status, team standing and more. Without further ado, here's the debut of the 2017 Trade Deadline Power Rankings.
1. Todd Frazier, 3B, White Sox
Contract: $12 million (2017)

Although Quintana and Robertson have gotten more attention on the trade market (more on them shortly), Frazier is eligible to become a free agent at the end of the season, making it extremely likely that he gets moved before the Deadline. He's averaged 35 homers a year during the past three seasons, and power like that will always help a contender down the stretch.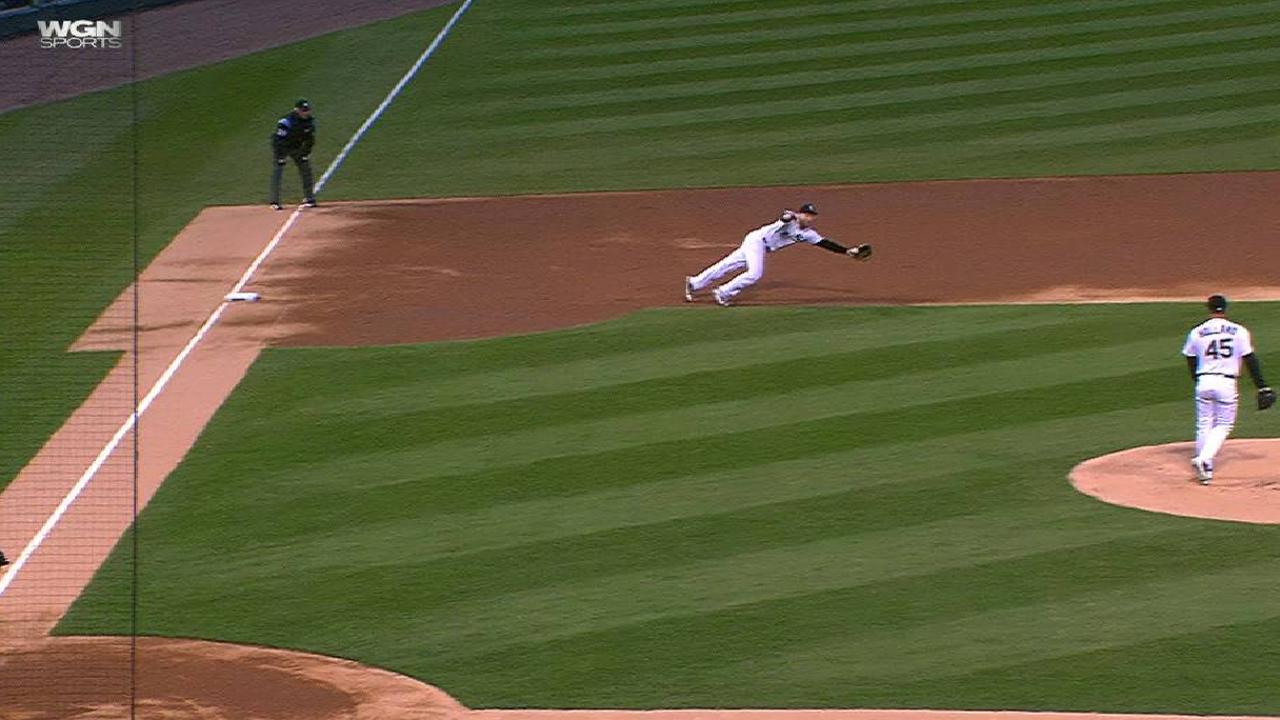 2. David Robertson, RHP, White Sox
Contract: $12 million (2017); $13 million ('18)

Robertson has been one of the more successful relievers in the game since 2011, posting a 2.60 ERA with 12.1 strikeouts per nine innings over 390 appearances. His performance dipped in the second half of '16, but a strong start would give the White Sox a big chip to deal at the Deadline, when late-inning relievers always seem to be in demand.
3. Bartolo Colon, RHP, Braves
Contract: $12.5 million (2017)

The Braves bolstered their 2017 rotation with the additions of Colon, Jaime Garcia and R.A. Dickey, all of whom will be eligible for free agency at the end of the season. Having built up its Minor League system from the bottom of the league to the top, Atlanta figures to unload one, two or possibly all three starters by the Deadline unless the Braves are in contention. Colon is the best of the bunch.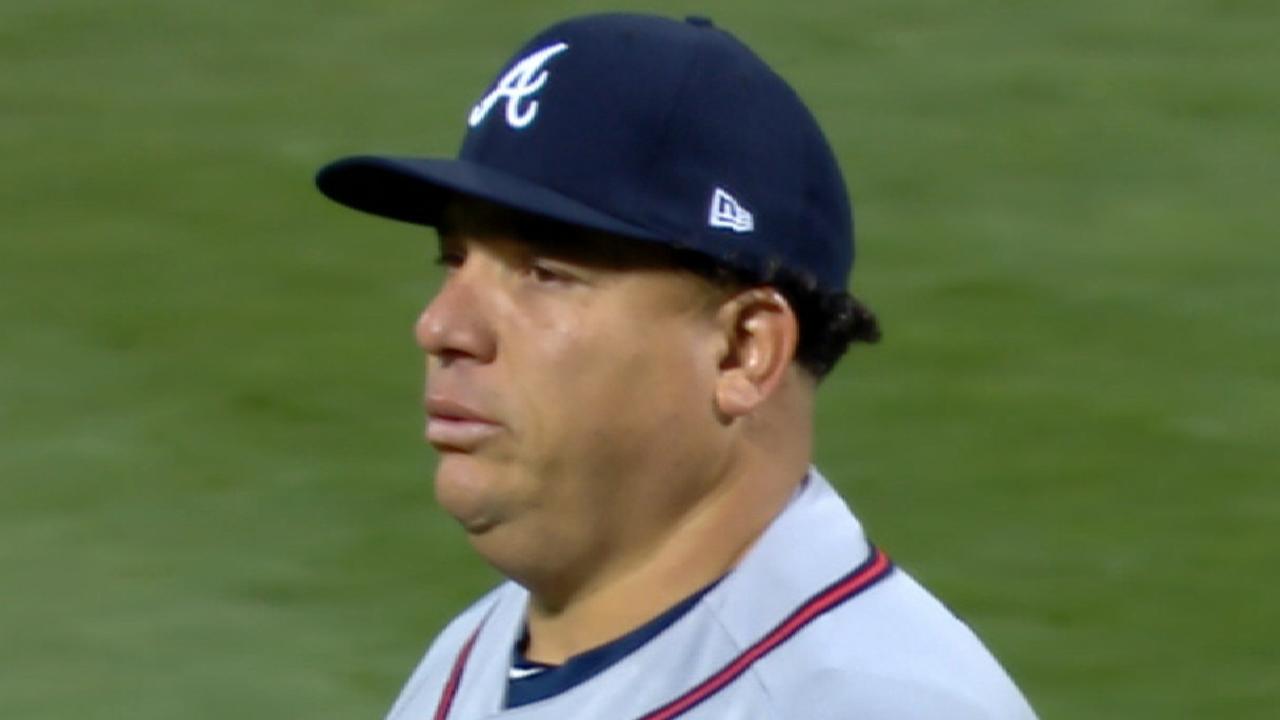 4. Michael Pineda, RHP, Yankees
Contract: $7.4 million (2017)

The enigmatic Pineda is eligible to become a free agent after the season, and while the Yankees could find themselves in contention for a playoff spot, GM Brian Cashman proved last summer that he's willing to sell at the Deadline. With a group of young starters (Jordan Montgomery, Luis Cessa, Chad Green) and more on the way (Justus Sheffield, James Kaprielian), the Yanks could decide to ship Pineda out for a prospect or two, and his dominant performance on Monday against the Rays only helps his stock.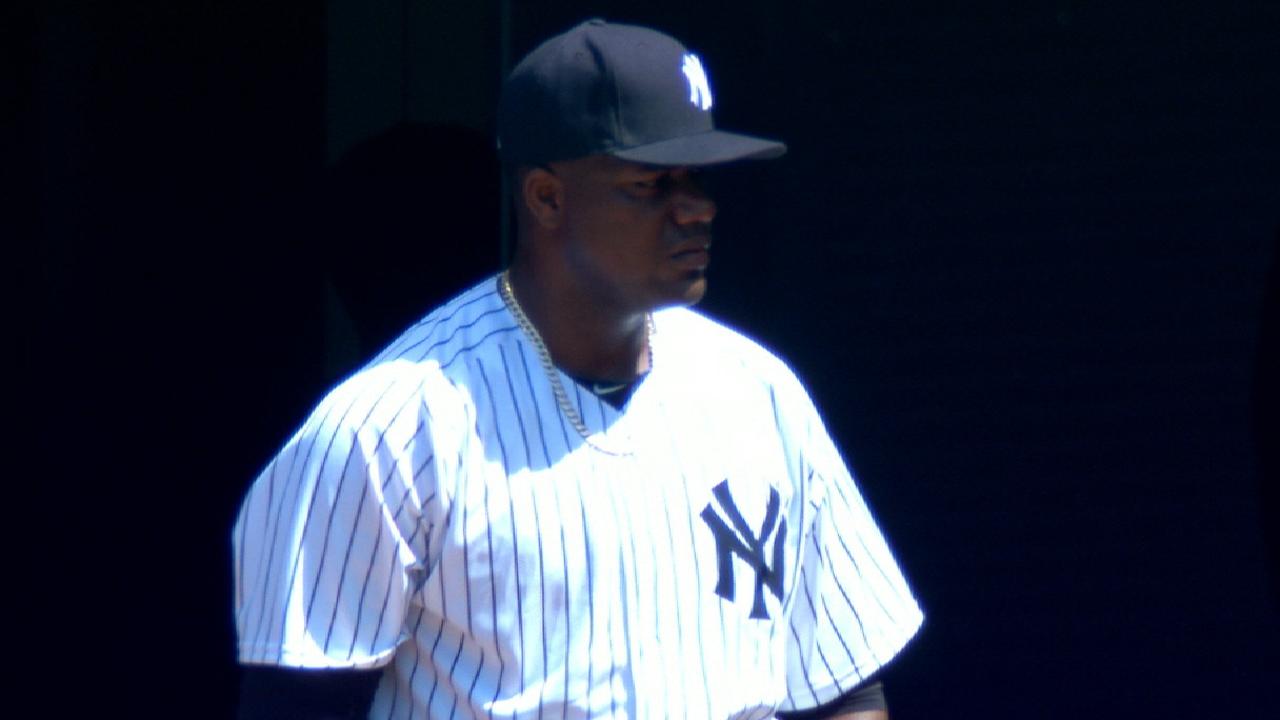 5. Jay Bruce, OF, Mets
Contract: $13 million (2017)

The Mets have high hopes for 2017, with Bruce figuring heavily into those plans. But the crowded outfield situation -- Yoenis Cespedes, Curtis Granderson and Michael Conforto are also on the roster -- gives GM Sandy Alderson some flexibility if there's another hole to fill down the stretch -- say, perhaps, some rotation depth? Bruce, who will be a free agent after the season, would be a prime candidate for a team seeking a power boost.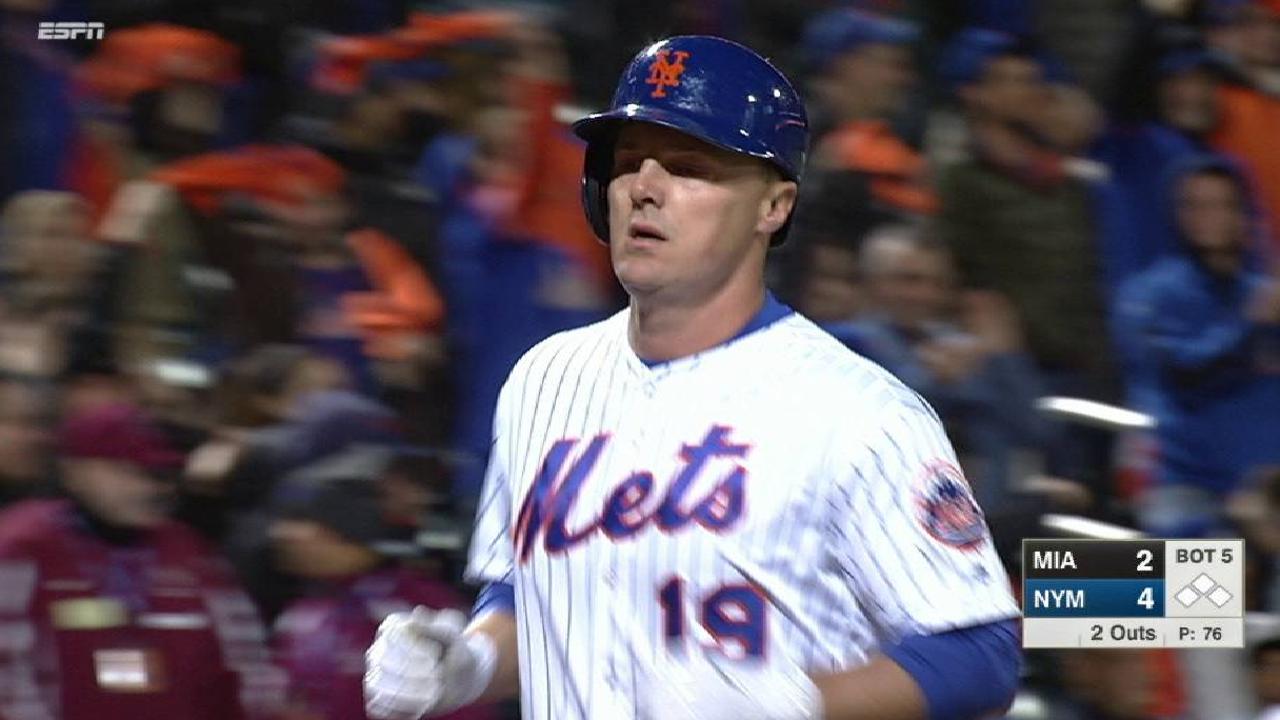 6. Jose Quintana, LHP, White Sox
Contract: $6 million (2017); $8.35 million ('18); team options for '19 and '20

Quintana has the potential to be the biggest arm traded this season, but the White Sox are seeking a Sale-type package for the 28-year-old lefty. He's under team control through 2020, owed a club-friendly total of $29.35 million from 2018-20. If a team makes the right offer, Quintana is likely gone, but the White Sox can take their time and wait until the offseason to move Quintana if they're not satisfied with what's out there.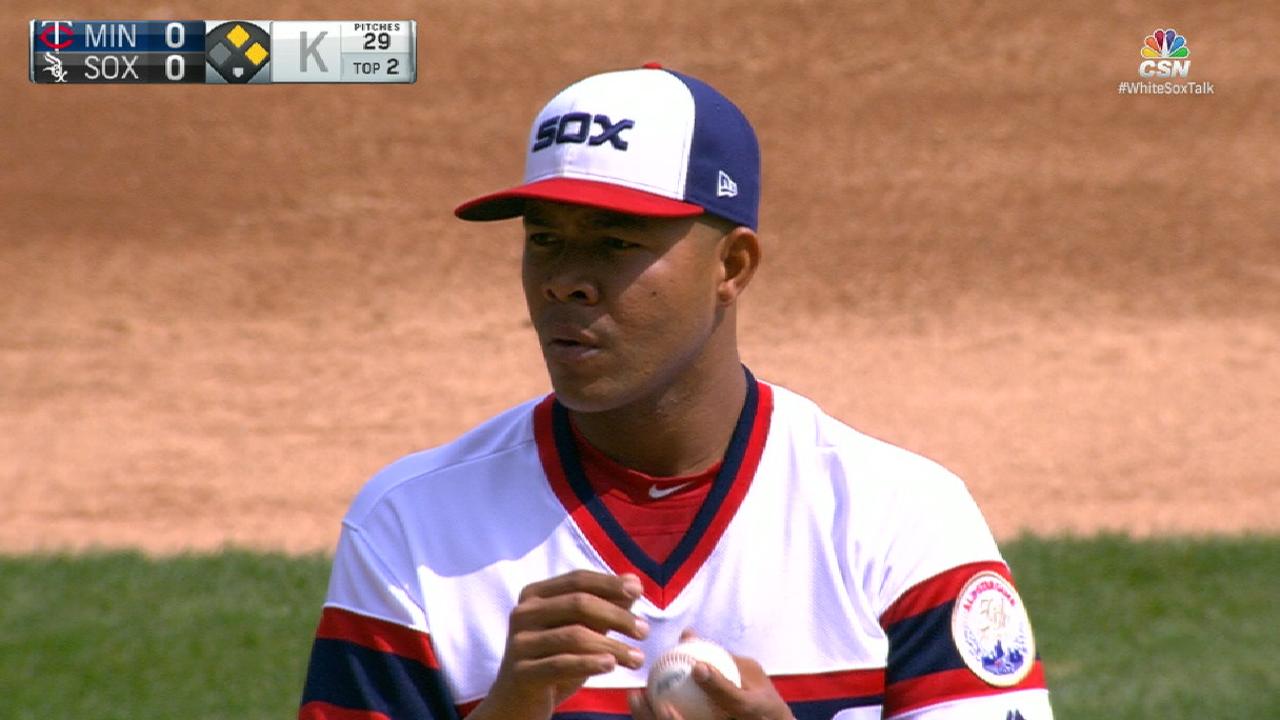 7. Jeremy Hellickson, RHP, Phillies
Contract: $17.2 million (2017)

Hellickson had a bounce-back 2016 season, prompting the Phillies to make him a $17.2 million qualifying offer -- which he accepted. If the Phils fall out of the race, they'll surely shop the right-hander around this summer, though they will likely have to pick up some of his salary if they hope to get a solid prospect in return. Hellickson had to leave his most recent start with some forearm numbness, but at this point, it doesn't seem like a serious enough injury that it would affect his status.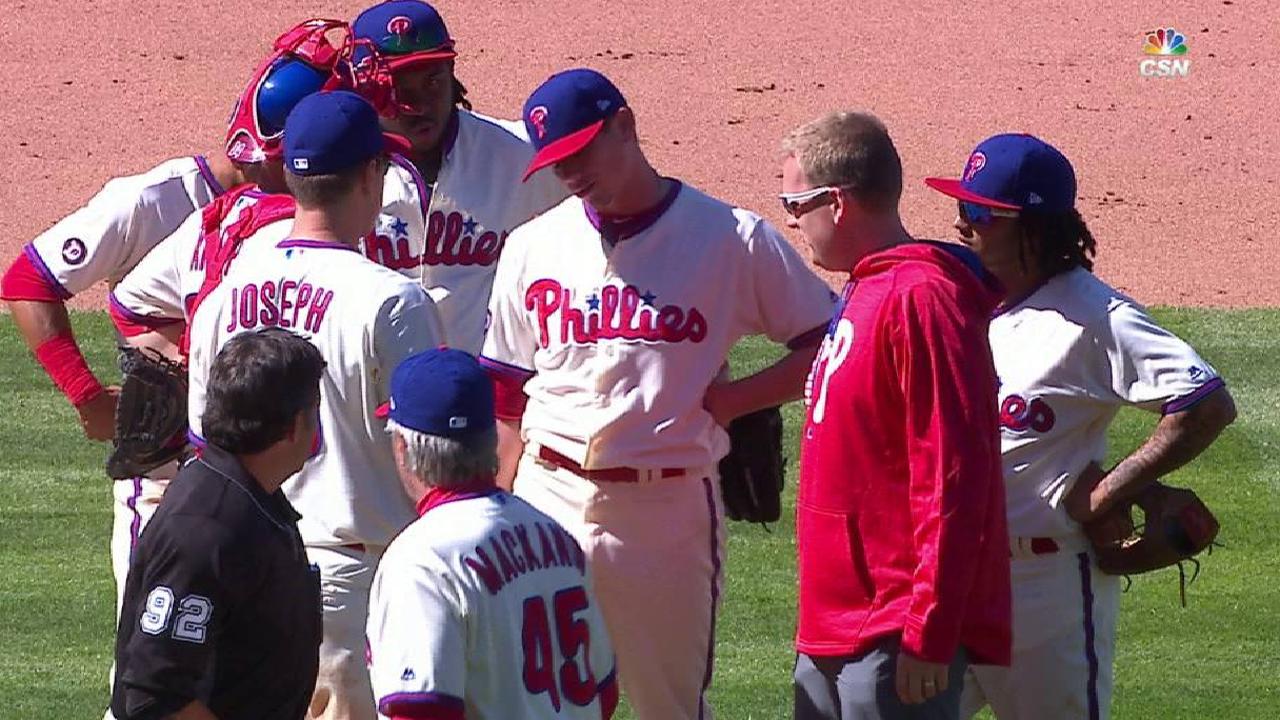 8. Jhoulys Chacin, RHP, Padres
Contract: $1.75 million (2017)

For teams looking to add rotation depth without taking on a lot of salary, the Padres will be a favorite destination. Chacin doesn't have a big contract and has shown the ability to grind out innings and will likely not require a major return. It won't be a race-defining move, but they can't all be.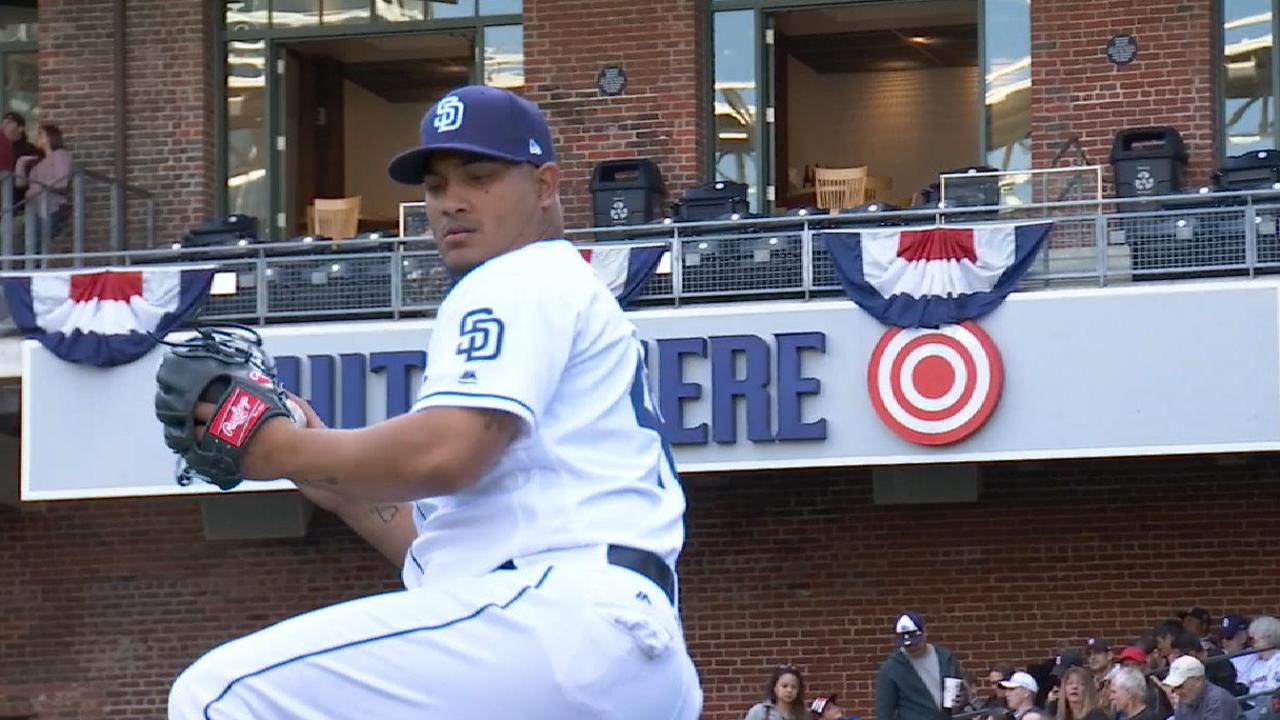 9. Eric Hosmer, 1B, Royals
Contract: $12.25 million (2017)

This one has a big "if" attached to it. If the Royals are on the outskirts of the playoff race, GM Dayton Moore will have some major decisions to make -- namely whether to trade homegrown All-Star Hosmer, one of four regulars eligible for free agency. Mike Moustakas, Lorenzo Cain and Alcides Escobar could find their way on to this list at some point, though Hosmer would figure to bring back the biggest haul if Kansas City becomes a seller -- and seems the least likely to sign an extension.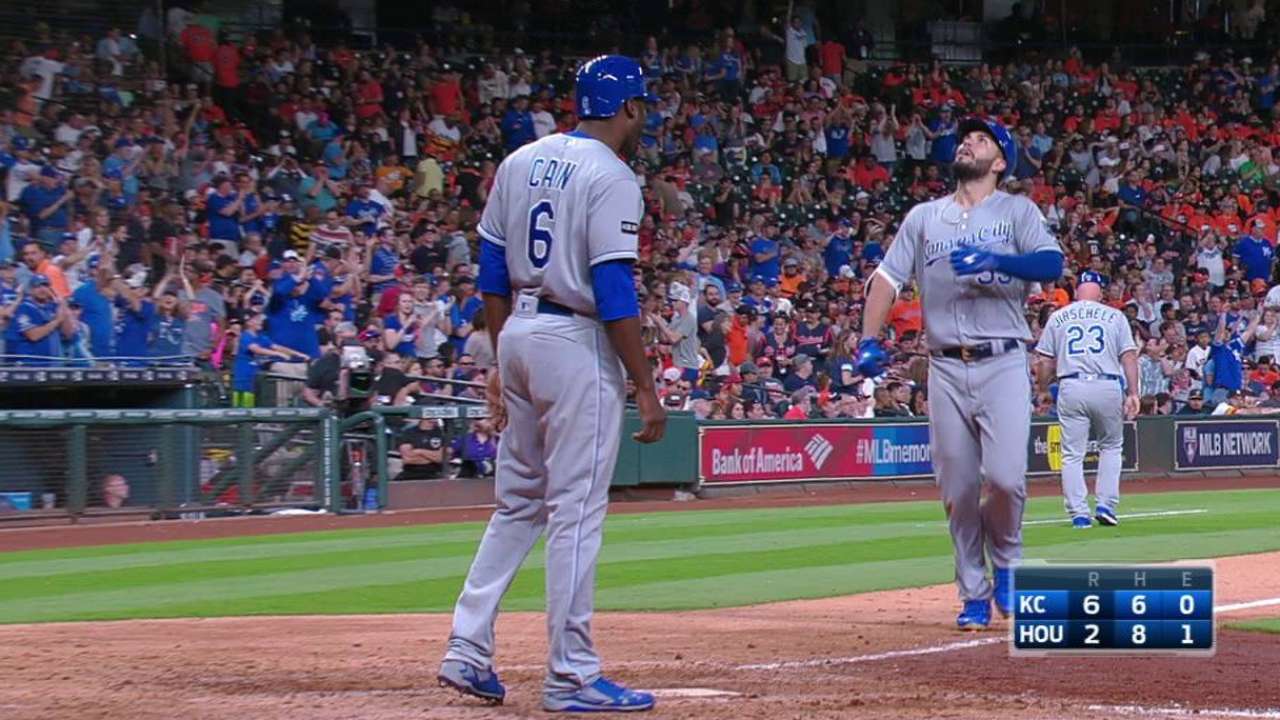 10. Tony Watson, LHP, Pirates
Contract: $5.6 million (2017)

Another reliever set to test free agency after the season, Watson could be one of the top bullpen arms available this summer. If the Pirates are in the mix in the National League Central, they may choose to hang on to him, but given their willingness to trade Mark Melancon last offseason when they were still in the hunt, GM Neal Huntington clearly isn't afraid to flip a reliever if he likes the return.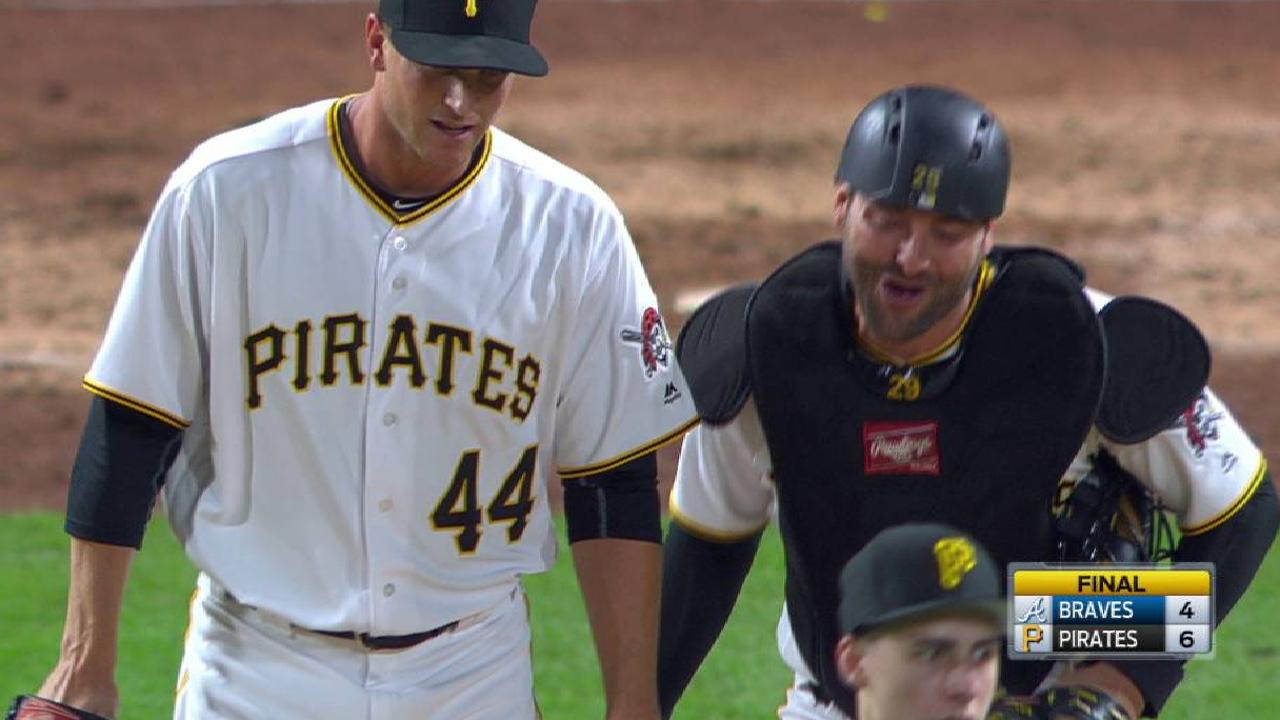 Mark Feinsand is an executive reporter for MLB.com. This story was not subject to the approval of Major League Baseball or its clubs.