Ailing Red Sox limp home for reinforcements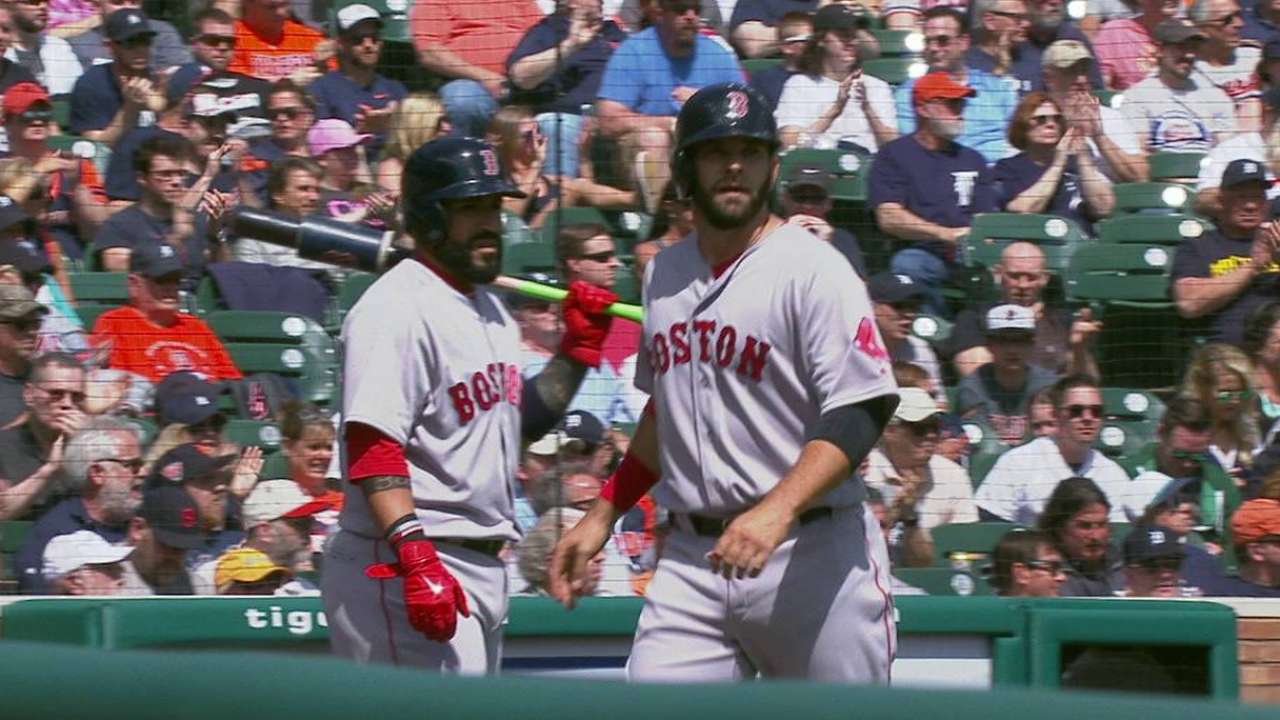 DETROIT -- Every team would prefer a happy flight.
But in this case, after a 2-1 loss to the Tigers, the Red Sox took some measure of satisfaction from the simple fact they are headed home, where some reinforcements to their recently depleted lineup await.
It was a surreal four days in Detroit, where the Red Sox dealt with a widespread flu, two players on the bereavement list and an injury to All-Star center fielder Jackie Bradley Jr., who is going on the 10-day disabled list.
The Sox had hoped to salvage a series split after losing the first two games, but Justin Verlander and Detroit's bullpen stymied manager John Farrell's short-handed lineup on getaway Monday. New Red Sox ace Chris Sale took a tough-luck loss, giving up five hits and two runs over 7 2/3 innings, while walking one and striking out 10.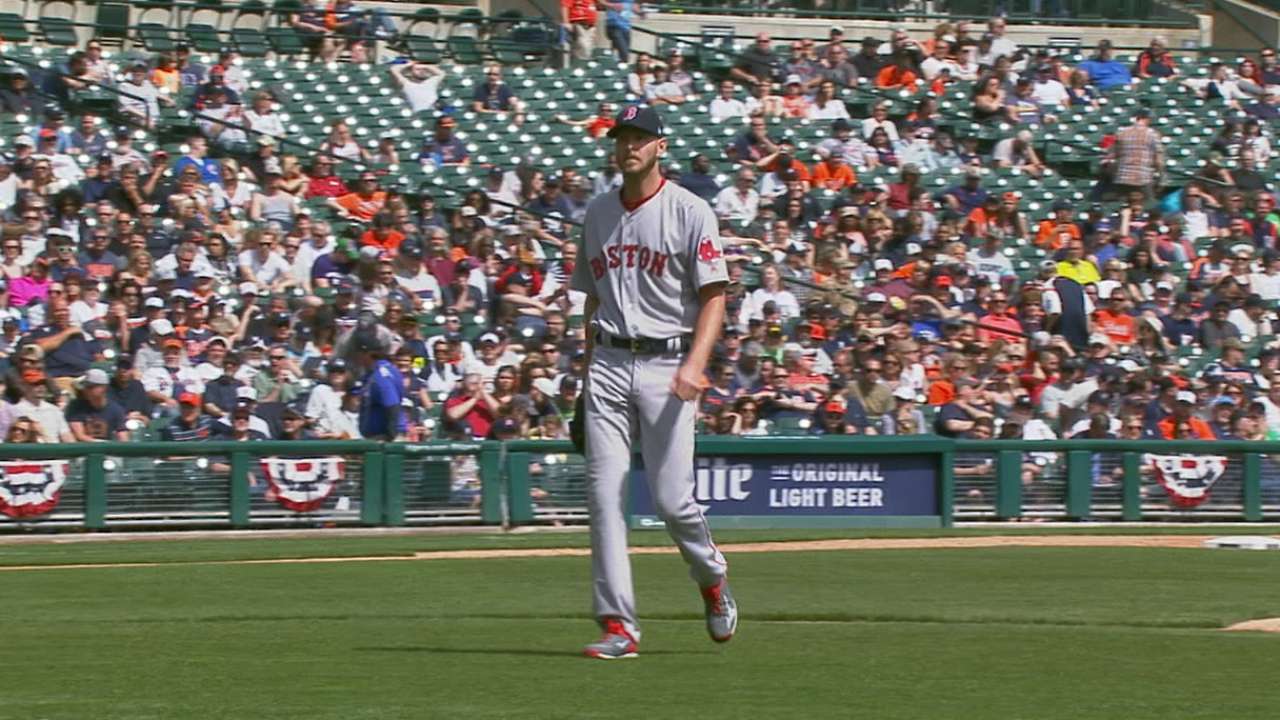 "It's tough," Sale said of playing short-handed. "It's part of it, though. You can sit here and try to find excuses all day long. You've just got to find a way to get it done no matter who you're with, or what you've got. I wish I would have been able to get it done today."
The Red Sox were down a minimum of three position players who started on Opening Day during each game of the four-game series in Detroit.
For Tuesday's game against the Orioles, Farrell could finally have eight of his nine starters (Bradley the lone exception) back out there.
Shortstop Xander Bogaerts is expected to be back after missing the Detroit series due to the death of his grandmother. DH Hanley Ramirez, who stayed behind in Boston with influenza, is also hoping to return. The Red Sox got Mookie Betts back from his sickness Sunday.
"We're looking forward to that day," Farrell said, of fielding a reasonably full lineup. "There's a lot of positives that are certainly going on here right now. But we know we'll be getting guys back. We know Bogey will be back. Hanley reported feeling much better today and he actually got some work in at Fenway today. We're anticipating him in the lineup tomorrow, so we're getting there."
Betts and Brock Holt, two players who returned from the flu, were still getting back to full strength as they played on Sunday and Monday. Ditto for rookie outfielder Andrew Benintendi, who was vomiting in the middle of Saturday's game, but didn't miss an inning.
"I'm starting to feel a little bit better," Holt said. "I'm getting cleared up a little bit. But it took a lot longer than I thought. Most of the guys in here are starting to feel like themselves again, and that's good. We need the guys to get back healthy, and the guys that we don't have, we need them back in the lineup, too. Hopefully we can get to full health here during the homestand."
Meanwhile, give credit to the Tigers, who won three hard-fought games in the series.
"Boston's a great team, with or without the people that are sick," Tigers third baseman Nicholas Castellanos said. "It feels good. We faced very good pitching this series, so it was good."
The 3-3 Red Sox are ready to kick off a seven-game homestand against the Orioles, Pirates (one game) and Rays.
"We've got to get our guys back healthy and getting after it," said Red Sox second baseman Dustin Pedroia. "But we'll do the best we can."
Ian Browne has covered the Red Sox for MLB.com since 2002. Follow him on Twitter @IanMBrowne and Facebook. This story was not subject to the approval of Major League Baseball or its clubs.