Inbox: Who's out when Valbuena returns?
Beat reporter Maria Guardado answers Angels fans' questions
ANAHEIM -- One week into the regular season, the Angels find themselves atop the American League West after splitting their four-game opening series with the A's and sweeping the Mariners at Angel Stadium over the weekend. The Halos capped their big week by scoring seven runs in the ninth inning to stun Seattle for a 10-9 victory on Sunday, bringing their record to 5-2.
The Angels enjoyed an off-day on Monday before resuming division play on Tuesday, when they begin a three-game series against the Rangers in Anaheim. We thought we'd take advantage of this break in the schedule to answer some Twitter questions from fans in another edition of the Angels Inbox.
When Luis Valbuena comes off the disabled list, who is the odd man out?
-- @BlakeStevens22
I think it will either be C.J. Cron or Jefry Marte, both of whom have options. With Valbuena sidelined with a strained right hamstring, Cron has started five of the Angels' first seven games at first base, though Marte has also drawn some playing time. Both are swinging the bat relatively well up to this point: Cron is 6-for-19 (.316), while Marte is 3-for-7 (.429) with two RBIs. Valbuena is expected to see most of these at-bats when he returns, especially because the Angels need his left-handed bat in their lineup.
• Submit a question to the Angels Inbox
Cron served as the Angels' primary first baseman last year and has more Major League experience, which could give him the edge over Marte, unless the Halos would prefer to have him play every day in Triple-A. Valbuena is expected to be out until at least late April, though, so the Angels have a couple more weeks to see how the first-base situation shakes out between Cron and Marte before making a decision.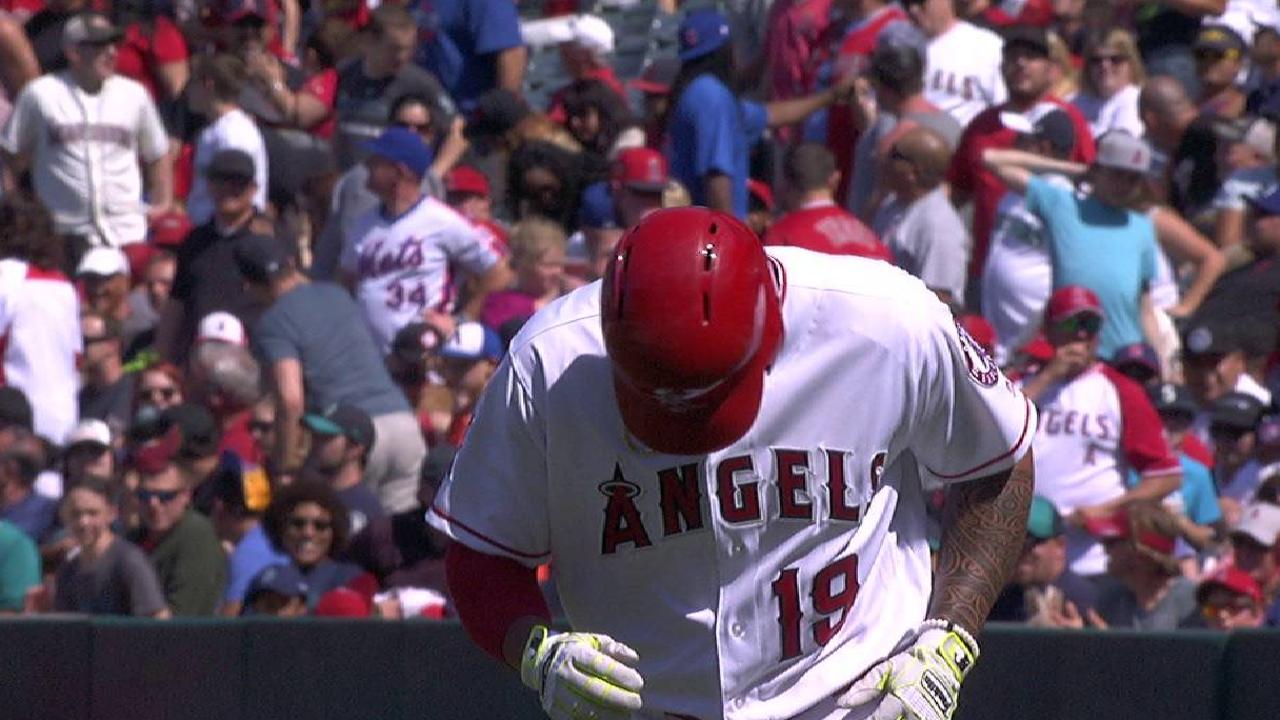 Andrew Heaney update?
-- @irvinreports
Left-hander Heaney is currently throwing off the mound two days a week as part of his rehab from his Tommy John surgery in July. He is still in the "baby steps" of his recovery, as manager Mike Scioscia has said. The Angels do not expect him back until 2018, though Heaney has said he personally hopes to pitch in some capacity before the season ends this year.
If the Angels are in position for the playoffs around the July 31 non-waiver Trade Deadline, could a Bartolo Colon reunion be in the cards?
-- @realBradSenecal
That would certainly be fun. Colon, of course, pitched for the Angels from 2004-07 and won the '05 American League Cy Young Award after going 21-8 with a 3.48 ERA. Now 43, Colon is still going strong with the Braves after signing a one-year, $12.5 million deal. If Atlanta falls out of contention and Colon is enjoying another solid season, he could become an attractive target for teams looking to bolster their pitching depth ahead of the Trade Deadline.
If the Angels are in the hunt, a move for Colon could make sense given their thin pitching depth, but they also lack a robust farm system, which could make it difficult to land any significant pieces via trade this summer. Still, I think it'd be great to see Colon back in Southern California. The only downside of Colon returning to the AL, however, would be that he would no longer be required to hit, which I think would be a huge loss for all of baseball.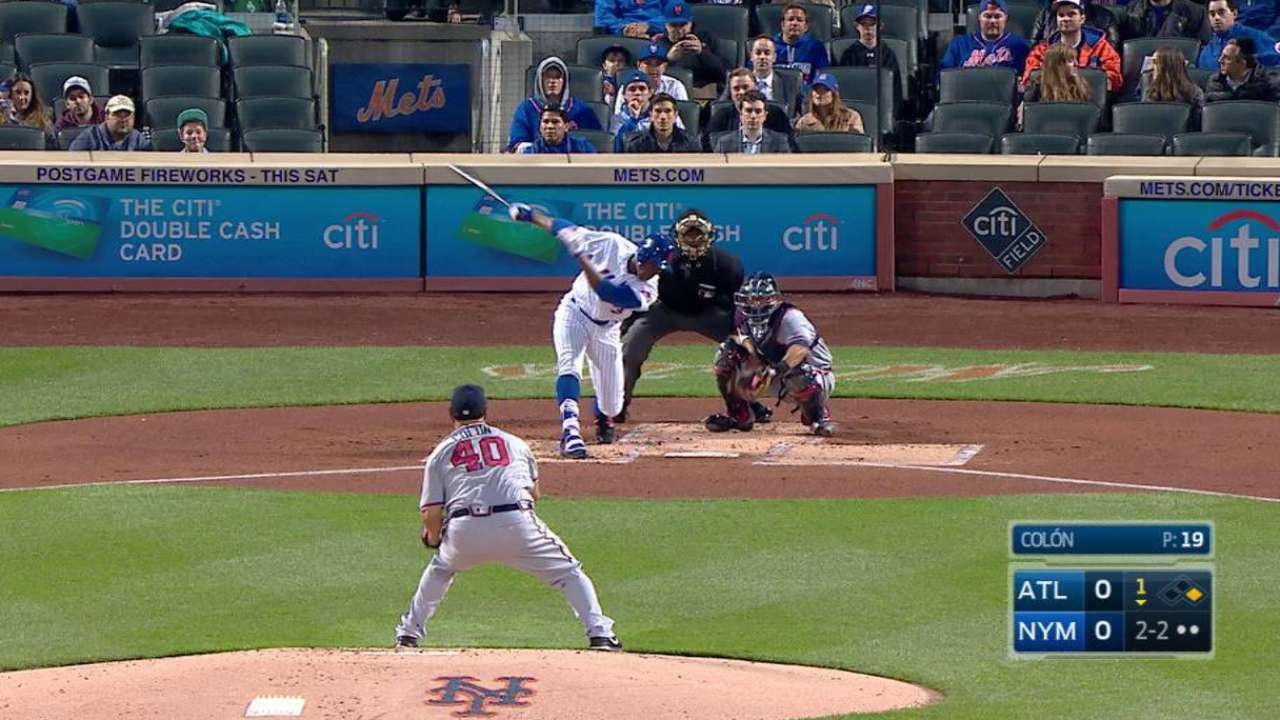 When Josh Hamilton's contract ends the end of the year, will the Angels try to sign a frontline pitcher in free agency?
-- @DMeredith28
The Angels haven't been huge players in the free-agent market over the past few years due to an overstretched budget, but owner Arte Moreno said during Spring Training that the team will have much more economic flexibility next winter. The Halos still owe Hamilton, now with the Rangers, $26.41 million this year, but his contract will expire at the end of the season.
Yunel Escobar, Cameron Maybin, Ben Revere, Danny Espinosa, Jesse Chavez and Andrew Bailey are also pending free agents, so the Angels could have about $68 million worth of payroll off the books next year. The Angels do not have a lot of depth behind Garrett Richards at the top of their rotation, but Nick Tropeano and Heaney are slated to return from Tommy John surgery next year, which will be a boon to the pitching staff. If the Angels are interested in pursuing a free-agent pitcher, Jake Arrieta will probably be the best option available, though he is represented by Scott Boras and will likely be seeking a lucrative multiyear contract. The Angels could end up having bigger holes to fill, though, particularly in left field and at second base.
Maria Guardado covers the Angels for MLB.com. This story was not subject to the approval of Major League Baseball or its clubs.